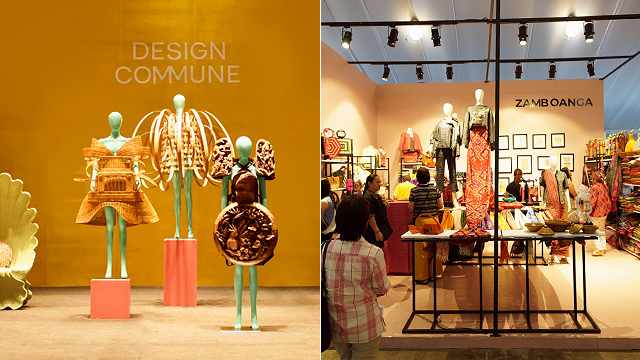 (SPOT.ph) Long before Filipino products were showcased in multiple trade events and bazaars throughout the year, there was Manila FAME, arguably the grand dame of Philippine design fairs. 
Manila FAME, which is the second longest-running biannual trade fair in the Asia-Pacific region, has grown into a global lifestyle show after 35 years. The show has been crucial in helping push Philippine-made furniture, fashion, and other accessories into the export market, and has also been instrumental in launching the careers of many local designers. 
ADVERTISEMENT - CONTINUE READING BELOW
With the fair on its 70th edition from October 17 to 19, we look back at its history and take a peek at its future through the insights of two directors—from different generations—of the Center for International Trade Expositions and Missions.  
The Beginnings of FAME
Big Chinese and Thai furniture fairs had yet to exist in the early 1980s to mid-1990s and Maison et Objet, the famous Paris design show, was not launched until 1995. If the international market was looking for specialized manufacturers for furniture and fashion, they all had to go to FAME.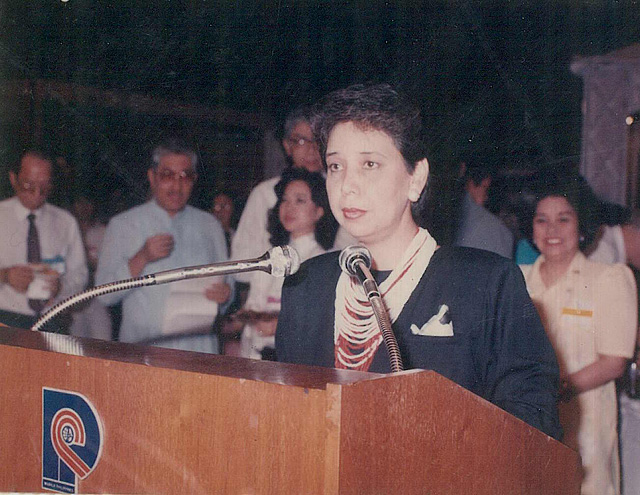 Manila FAME was launched in 1983 by Mina Gabor, founder of the Center for International Trade Expositions and Missions (CITEM), which was under the then-Ministry of Trade and Industry (now Department of Trade and Industry).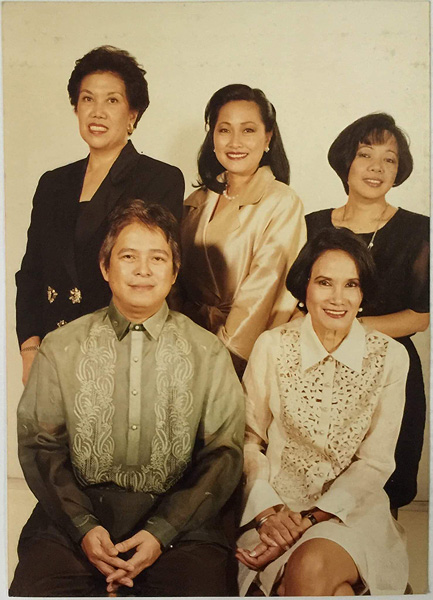 ADVERTISEMENT - CONTINUE READING BELOW
Lourdes Ilusorio, who worked at CITEM from 1991 to 2008 as Deputy Executive Director, recalls those days. "It really started with Mina Gabor. She was the one who laid out all the groundwork, and asked all the buyers to come here. She was very much for upgrading the export industry and the quality of Philippine products, as she was very design-oriented," Ilusorio relates. "It was a very exciting time. Magaling ang mga Pinoy; we have the best sensibilities of both East and West, and that is our advantage over other Asian countries."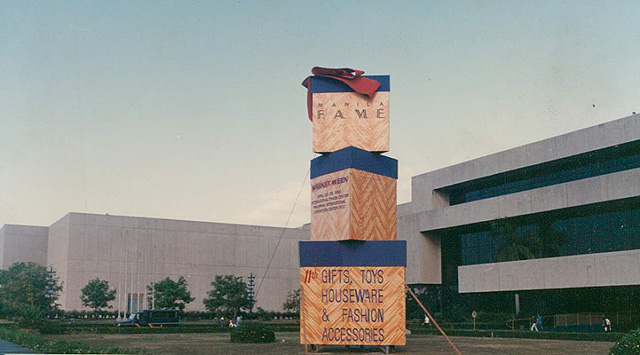 ADVERTISEMENT - CONTINUE READING BELOW
Back then, buyers trekked to the halls in their suits. Buses moved nonstop between Philippine Plaza Hotel and the Hyatt, ferrying international guests to and from the trade venues. "The shows were very big, and there were so many buyers, the sales kept on going up," Ilusorio recalls. "All of the venues we [could] be in, nandoon kami—PPTC [Philippine Trade Training Center], PICC [Philippine International Convention Center], even the Golden Shell Pavilion with all its little halls." 
Milan of Asia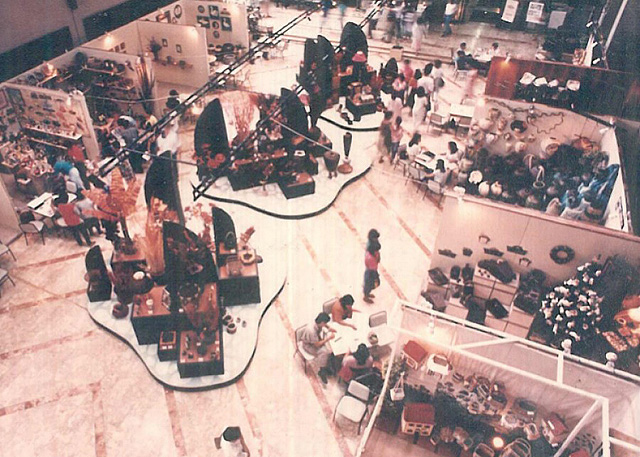 ADVERTISEMENT - CONTINUE READING BELOW
One of the highlights of Manila FAME was when Gabor reeled in the late Araceli Pinto-Mansor as Executive Director of CITEM in the 1990s. "You know why [Gabor] and [Pinto-Mansor] were so successful? It's because they complemented each other and they worked together very well," Ilusorio muses, adding that style arbiter Pinto-Mansor was key in giving FAME the designer vibe it is known for until today.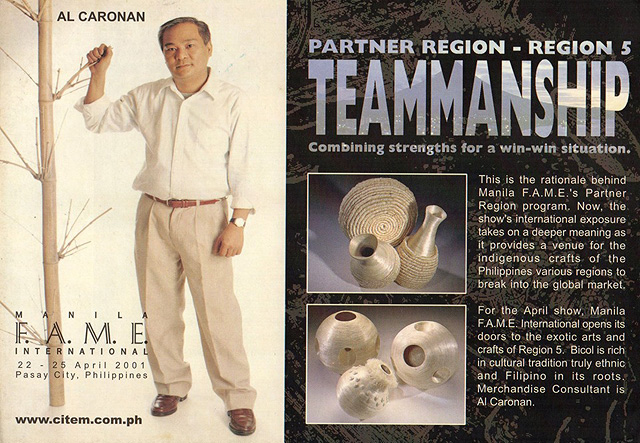 ADVERTISEMENT - CONTINUE READING BELOW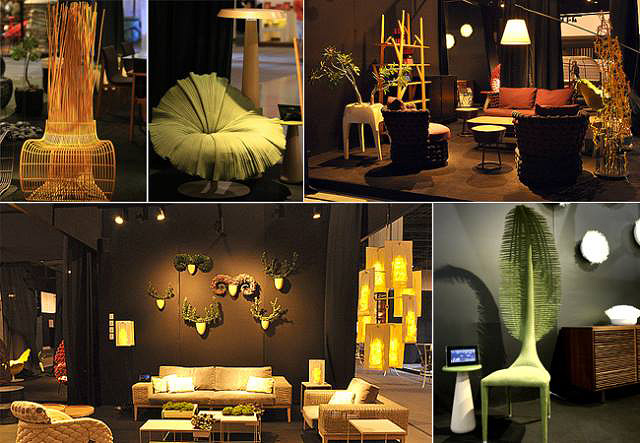 By the late '90s, Pinto-Mansor formed Movement 8, which became a turning point for Manila FAME. Movement 8 was a collective of Filipino designers, including Ann Pamintuan, Carlo Cordaro, Tes Pasola, Al Caronan, and a young Kenneth Cobonpue, and curated by Budji Layug. The designers were chosen for their sophisticated pieces and ground-breaking material manipulations that caused a sensation when they exhibited abroad. 
ADVERTISEMENT - CONTINUE READING BELOW
With Movement 8, Pinto-Mansor raised the bar for Filipino product design, and she called the Philippines "the Milan of Asia." Ilusorio shares, "The original Movement 8 was so good…you really got the cream of the crop, and they were forward-thinking. Their innovation was brilliant, and they changed the look of Philippine design. We became more international."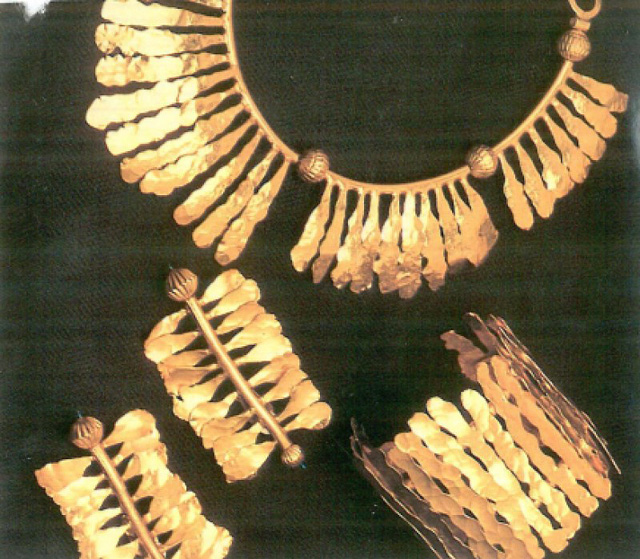 ADVERTISEMENT - CONTINUE READING BELOW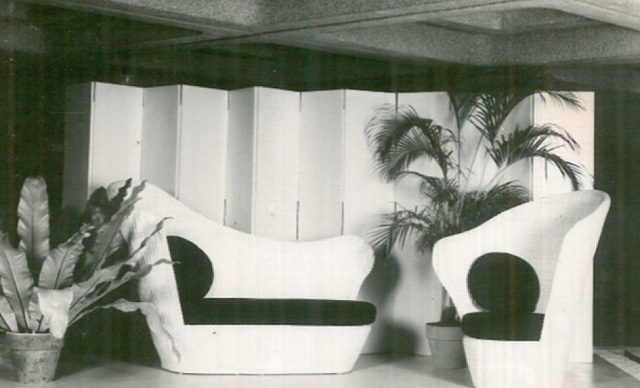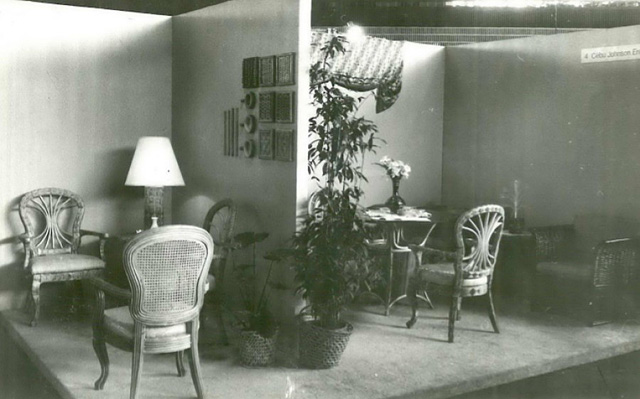 ADVERTISEMENT - CONTINUE READING BELOW
But after a few years, Ilusorio admits that there was a downside to this direction. "Before that, any exhibitor who wanted to join, basta mag-pass ka ng application, okay na. But after Movement 8, it became too selective. Eli [Pinto-Mansor] would say: 'I want a small show with the best exhibitors [rather] than a big show na halo-halo!' I think some of the other exhibitors started to feel excluded, and then FAME kept on becoming smaller." 
The issue eventually resolved itself when Pinto-Mansor retired and Movement 8 broke up. Yet the after-effects were positive. Taking cue from the Movement, other exhibitors began raising their design standards, and manufacturers even collaborated with the designers on improving their products. 
A Fresh Eye for FAME 
These days, there is an air of inclusivity and a renewed energy in the FAME shows. The overall design sense in high, but not necessarily highbrow, and the vibe is young. 
ADVERTISEMENT - CONTINUE READING BELOW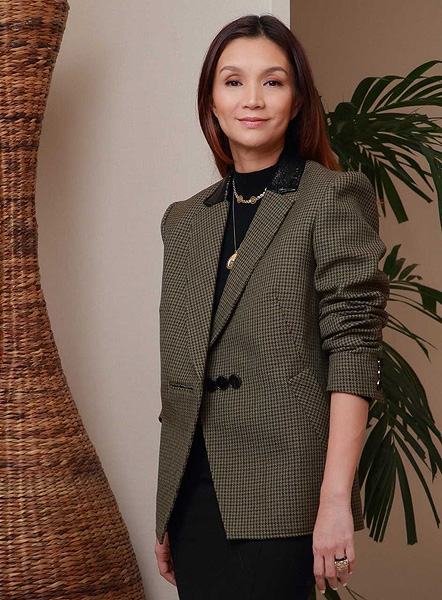 At the helm for a new generation of exhibitors, buyers, and visitors is CITEM's current Executive Director Pauline Suaco-Juan, who was appointed in August 2018, just a couple of months shy of the 68th edition of FAME. Suaco-Juan, who was editor-in-chief of Preview for 15 years, shares that her being a media person and an "outsider" of sorts was an advantage when she got into CITEM.
ADVERTISEMENT - CONTINUE READING BELOW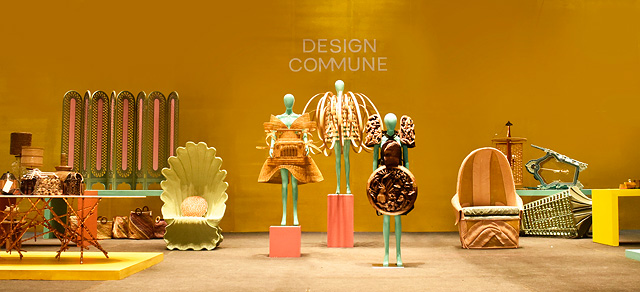 ADVERTISEMENT - CONTINUE READING BELOW
"I think what we did differently is that we looked beyond the community of Manila FAME because I was from the press, and we have a different network, and so I brought that in," she explains. For the April 2019 edition of FAME, she introduced creative director Vince Uy, stylist Andrei Chang, and other young creatives who weren't part of the usual trade show lineup to collaborate in the Design Commune, a merchandise development program and space. 
Filipino Design at the Forefront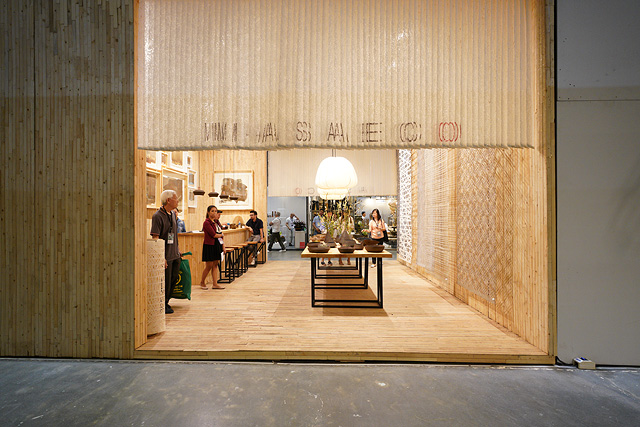 ADVERTISEMENT - CONTINUE READING BELOW
There is also the obvious shift of attitude when it comes to design—instead of aiming to become "international," showcasing Filipino culture and pride now takes precedence. Suaco-Juan claims that this isn't just a passing trend, but rather, something that was already brewing years ago. This is why they chose the theme of "Heritage Reimagined" for both FAME editions this year.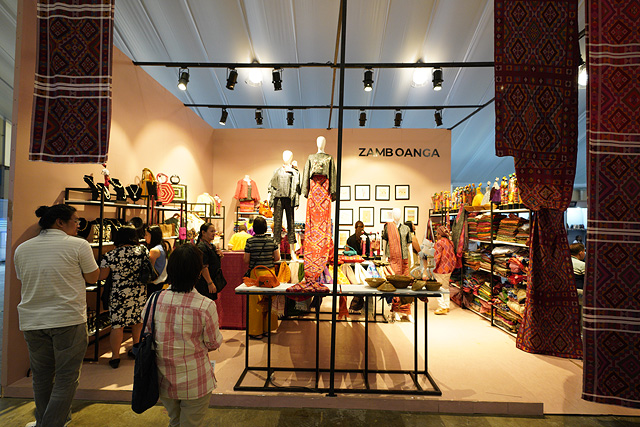 ADVERTISEMENT - CONTINUE READING BELOW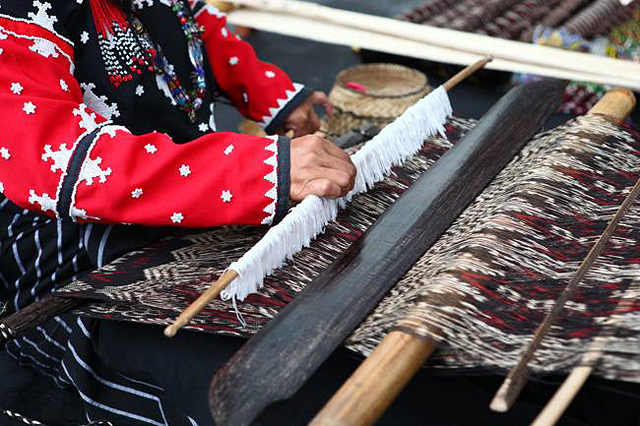 "There is this moment right now where people are rediscovering pride in the Filipino artisan, and it's a new generation. It's the kids nowadays who say: 'I want to wear a terno.' Pero matagal na ito. Even when we still had the magazine [Preview], Amarie and Filip+Inna  were already there, artelano 11 was there, Team Manila had already pioneered making Pinoy cool. Now you go to any bazaar, everything is Pinoy," Suaco-Juan explains. 
ADVERTISEMENT - CONTINUE READING BELOW
"I think it's tied to nostalgia, so this is an opportune time to tap into Heritage Reimagined. Because the former Manila FAME community was always so intent on figuring out 'What else can we do?' that they didn't realize you can actually mine your history, and make it fresh again for a new generation of buyers and visitors who have not been here in the 1980s." 
What Is Old Is New Again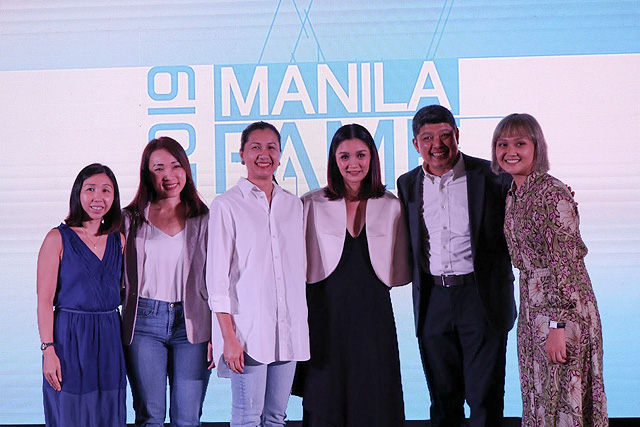 ADVERTISEMENT - CONTINUE READING BELOW
Another recurring theme is the redesign of archival pieces, whether by design consultants or through the fresh eyes of the exhibitors themselves. The second or third generation of children of the manufacturers—some of whom have been exhibiting since the very first year of FAME—are celebrated in its 70th edition.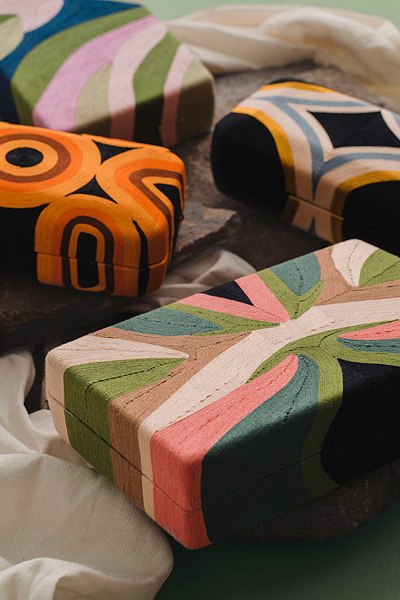 ADVERTISEMENT - CONTINUE READING BELOW
Suaco-Juan describes a conversation she had with Meyte Chan, the creative director of Shell Arts, and granddaughter of the owner. "She realized she was sitting on a treasure trove of products, of design history, in their archive of items from the '70s, says Suaco-Juan "And her grandmother was saying: 'You know, I never thought of reviving this.' Design houses all over the world are mining their archives. Why can't we do that with ours?"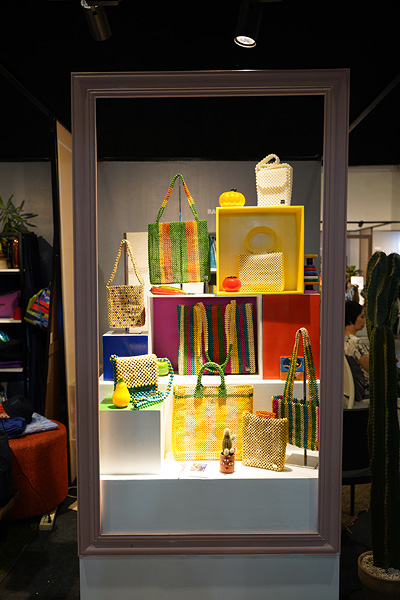 ADVERTISEMENT - CONTINUE READING BELOW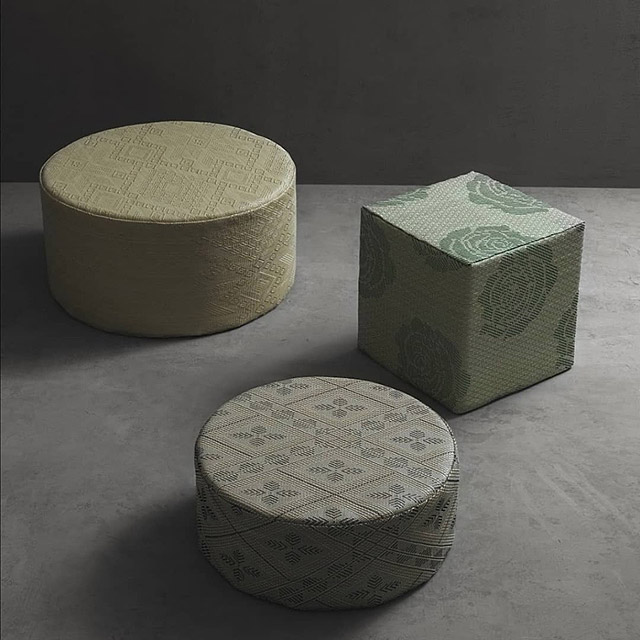 Suaco-Juan goes on to reveal that a majority of the FAME buyers are domestic now. The construction boom is still in full swing, and a new generation of shoppers have taken the "Buy Local" tagline to heart. Some manufacturers mentioned that since the China factories killed their export arm, they concentrated on the local market, and ended up with better sales.
ADVERTISEMENT - CONTINUE READING BELOW
It is interesting to note that while Manila FAME began by thinking and designing global to attract international buyers, they have now returned to their roots by thinking and designing Filipino. It's like a coming home of sorts for this long-running, ever-evolving fair—reworked and reinvigorated for a generation that's open to anything.  
The 70th edition of Manila FAME runs from October 17 to 19 at World Trade Center, Pasay Extension corner Sen. Gil Puyat Avenue, Pasay City. For more information, visit their website.
Images courtesy of CITEM and Noni Agulto
Rachelle Medina is a licensed interior designer, heritage enthusiast, and the former editor-in-chief of Real Living. She spends her free time exploring museums and decaying old buildings. Follow Rachelle on Instagram @goldosmom.
Share this story with your friends!
---
Help us make Spot.ph better!
Take the short survey
More Videos You Can Watch
Load More Stories