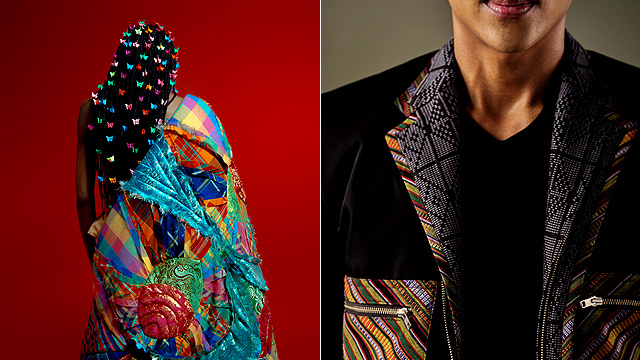 (SPOT.ph) Following the success of the return of in-person art events, the annual MaArte Fair is also making a comeback after two years of hiatus due to the COVID-19 pandemic. The bazaar, known to celebrate Filipino craftmanship, is happening from August 19 to 21 at The Peninsula Manila in Makati City. Like its previous editions, it's also a fundraising event for the benefit of the Museum Foundation of the Philippines, a not-for-profit organization dedicated to preserving and promoting the Philippine cultural heritage, including financially supporting the projects of the National Museum of the Philippines.
ADVERTISEMENT - CONTINUE READING BELOW
Also read: Art Exhibits on Tarot Cards, Non-Stop Eating + More to Check Out This July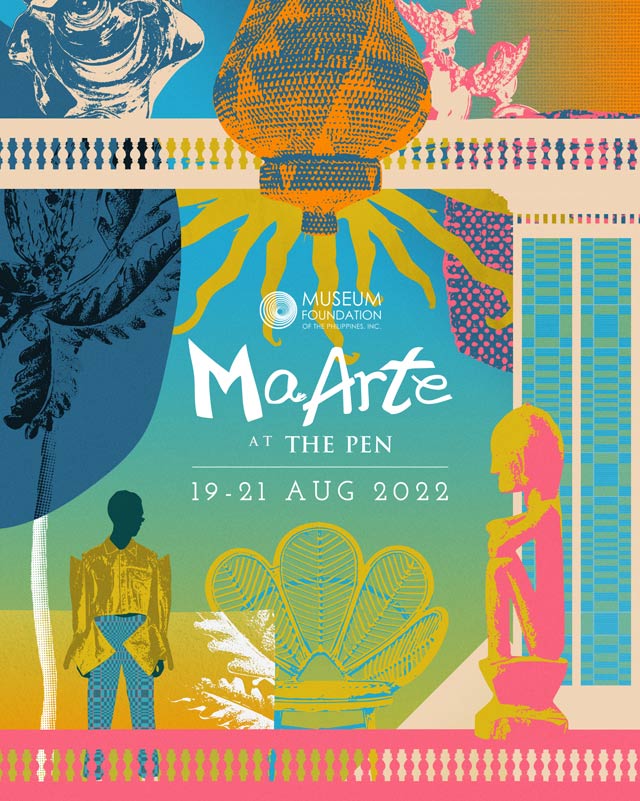 MaArte Fair Through the Years
MaArte Fair started as a side event for HABI, an annual Southeast Asian symposium on traditional textiles, in February 2009. The international conference allowed delegates to appreciate and acquire Philippine textiles and jewelry. The fair later grew in scope and moved to different venues. By 2017, it found a home at The Peninsula Manila in Makati City and has since been known as MaArte at The Pen.
ADVERTISEMENT - CONTINUE READING BELOW
Recommended Videos
Special Exhibits of MaArte at The Pen 2022
For its 2022 iteration, the MaArte Fair is putting the spotlight on the works of Filipino fashion designer Salvacion Lim Higgins (a.k.a. Slim). She was also posthumously declared a National Artist of the Philippines in June. Dresses from 1952 to the early 1980s have been loaned from Slim's Fashion and Arts School, and are set to be on display at The Peninsula Manila's The Lobby from August 15 to 27. The exhibit is curated by painter Mark Lewis Higgins, the late designer's son and current director of Slim's Fashion and Arts School.
In addition to bringing contemporary Philippine fashion to the forefront of MaArte Fair, they're also debuting new collections through the PHxMaArte section. This includes works by BAGASÁO, NeilFelipp, and Kelvin Morales.
MaArte Talks
From August 19 to 21 at 2 p.m., MaArte at The Pen is hosting a lecture series called MaArte Talks. It is presented by Ayala Land Premier and scheduled to transpire at the hotel's Salon de Ning.
ADVERTISEMENT - CONTINUE READING BELOW
A Teapot's Journey: A Brief History (August 19)
Potter Sheryl Ebon-Martinez is taking attendees on a brief history of tea and teaware.
Philippine Design and Craft Today (August 20)
Rita Nazareno and Gabby Lichauco are sharing their insights, experience, and practices about today's Philippine contemporary art and design.
Paris and Manila: A Tale of Two Cities (August 21)
Painter Mark Lewis Higgins is discussing parallel stories of Manila and Paris post-War, specifically around the designs of Salvacion Lim Higgins and Christian Dior. This period from the 1940s to the 1950s is often called the Golden Age of Haute Couture.
MaArte Fair 2022 Participants
Up to 94 exhibitors are expected to participate at the MaArte at The Pen. They're as follows:
PHxMaArte
Alexie, BAGASÁO, Basic Movement x Polo Redux, Café City Club, ec / Eustacia, Feanne, HA.MÜ, J Makitalo, Jill Lao, Jude Macasinag, Kelvin Morales, Land of Nod, Lilianna Manahan, Mich Dulce, Neil Felipp, nicolò, RANDOLF, Tropik Beatnik, Viña Romero
ADVERTISEMENT - CONTINUE READING BELOW
Apparel
ALLENA, Antukin Sleepwear, COCO & TRES, CREATIVE DEFINITIONS + LAKAT, Ethnique, Filip + Inna, Good Luck, Humans, Maison Métisse, Mich Araullo, PNay, Rurungan Collective, Two Chic, WYC Wear Your Culture
Fashion accessories
Aranaz, Beatriz, Capricho, Cariñosa, LALLY DIZON DESIGN CONCEPTS, Matthew and Melka Accessories by Ken Samudio, TdLG, MCV Designs, Vesti, Yvette's Bags and Beads Collection, Raja Watch Co., Ramir, Siklo Pilipinas
Traditional Textiles
Balay ni Atong, Ifugao Nation, La Herminia, WVN Living
Furniture
Ito Kish, Osmundo Furniture Gallery, Zarate Manila, Azcor Lighting Systems
Heirloom
Gallery Deus, Gallery of Prints, Treasures of Time Fine Antiques, León Gallery, Unang Panahon Arts and Antiques
Home Accessories
Beyond Borders Philippines, Cabaña Workshop, Daily Schedule PH, Domesticity - Tilia, Gifts and Graces Fair Trade Foundation, Iraya Mangyan Art, Kassa, Milvidas, Touch of Craft, Holicow PH, Bicol Sweetgrass Handicrafts, OLIVER & MAUDE Home, Oscar Mejia III, PINTA + PIKA PIKA, Provenciana, Silahis Center, Whimsy by Silay Export, Inc., Vallehermoso Helping Hands Foundation Inc.
ADVERTISEMENT - CONTINUE READING BELOW
Jewelry
Caro Wilson, Maria Angelica Rare Finds, Micki Olaguer, NLagdameo, Riqueza Jewellery by Erica Concepcion-Reyes, Tim Tam Ong, Whisenhunt Fine Jewelry
Pottery
Joey De Castro Pottery, ORYOQI Ceramics, Siegrid Bangyay Pottery
Food and Beverage
Auro Chocolate, The Pantry \ Domicillo Selections, Tsaa Laya
MaArte Fair is from August 19 to 21 at The Peninsula Manila, Ayala Avenue corner Makati Avenue, Makati City. For more information, follow MaArte Fair on Facebook.
Share this story with your friends!
---
Help us make Spot.ph better!
Take the short survey
Load More Stories