Taste Test: The Glazed Doughnut
Find out which doughnut you should be falling in line for.
A doughnut is a nutritionist's nightmare but to the sweet toothed it can be a dream. Some would even go as far as wait in long line to buy boxes and boxes of doughnuts to take home. Since when did doughnuts become such a blockbuster hit? Since doughnut shops became more creative with it, that's when!
But when it comes to glazing, not all doughnuts are created equal. Some are too sweet, some are not sweet at all, and some are too thin that it cracks upon first bite. So I taste tested glazed doughnuts from different shops to settle the score. I present to you the ultimate glazed doughnut experiment - find out which doughnut you should be falling for.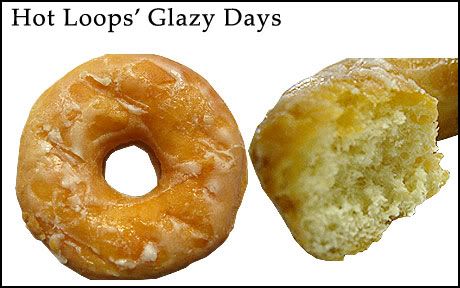 Name: Glaze Days
Glaze: Bad name study aside, the glaze of this doughnut and the doughnut itself doesn't look appealing at all. It looks dried up and a food stylist would have to do so many things for it to look mouthwatering in pictures.
ADVERTISEMENT - CONTINUE READING BELOW
Sweetness: The good part about this doughnut is that it's not too sweet and among the four, it's the cheapest.
Fluffiness: When I took a bite, the texture was soft but dry at the same time. The softness and the dryness kind of cancelled each other out. In short, the clouds didn't part and I didn't hear voices of angels singing when I ate it.
Size: It's approximately the same size as a regular doughnut so there's nothing to rave about it.
Fresh Factor: Because it's dry to the bite, I think it's not that fresh anymore. It's maybe a day old or two. Next.
CONTINUE READING BELOW
Recommended Videos
Cost per donut: 15 pesos
Name: Amazing Glaze
Glaze: Contrary to what it's called, there's nothing amazing about this doughnut's glaze. The color is darker compared to the others and I'm not sure if it's the glazing that made it darker or the outer layer of the doughnut itself.
ADVERTISEMENT - CONTINUE READING BELOW
Sweetness: Amazingly though, it's not too sweet. Eating it won't make you rush for a glass of water.
Fluffiness: I didn't drool over it as I took a bite. The doughnut was dry and although the glazing consistently covered the entire doughnut, it didn't have that softness to it which is my standard for doughnut yummy-ness.
Size: It's the same as a regular doughnut.
Fresh Factor: The dryness says a lot about the freshness of this doughnut.
Cost per donut: 29 pesos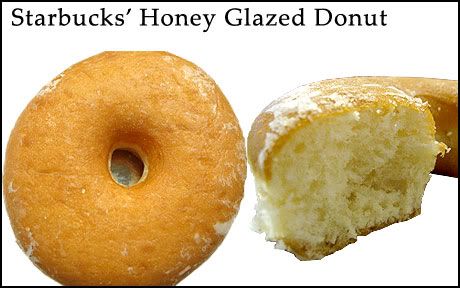 Name: Honey Glazed Doughnut
Glaze: The glazing of this doughnut cracked all over and it's not good to look at. It just barely covered the doughnut and maybe another coat of glazing would have done the trick.
Sweetness: I don't like my doughnut too sweet and neither do I like it not sweet at all. This doughnut is not sweet at all.
Fluffiness: It tasted like soft bread and I would have bought soft bread if I wanted to get one and not a doughnut.
ADVERTISEMENT - CONTINUE READING BELOW
Size: For the size conscious, this is the biggest doughnut of them all–the heavyweight. It's almost twice as big as the other doughnuts, which were relatively of the same size.
Fresh Factor: Despite its size, it's not yummy at all. If you like your doughnut big, this is the one for you but if you like your doughnut fresh and delicious, you better think twice.
Cost per donut: 40 pesos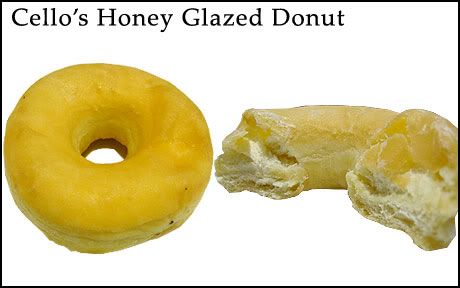 Name: Honey Glazed Donut
Glaze: Only the top of the doughnut is smothered with a coating of honey glaze. It's yummy but they should have put more of that sugary glaze on the doughnut.
Sweetness: The fact that the glaze is a bit thin gives the flavor of the doughnut the chance to come out. You get hints of nuttiness along with that subtle sweet flavor of the dough.
Fluffiness: Yes, the doughnut is fluffy. But there is a large empty space inside it that leaves me to believe that they use air as an extender.
ADVERTISEMENT - CONTINUE READING BELOW
Size: Compared to the other doughnuts, Cello's is relatively normal in size.
Fresh Factor: What I love about Cello's is that they glaze the donut right when you order it so you can be sure that you're getting only the freshest doughnut.
Cost per donut: 28 pesos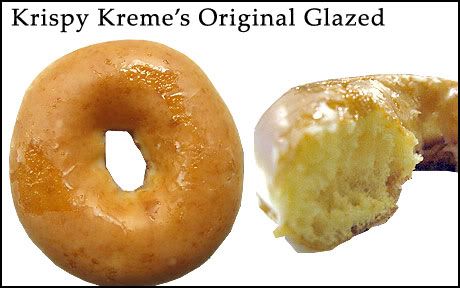 Name: Original Glazed
Glaze: When it comes to glazing, no other doughnut can beat this. This is the best glazed doughnut, hands down. The glazing is perfect; it beautifully covers the entire doughnut.
Sweetness: The sweetness is tolerable. I prefer having it with coffee just to tame down the sweetness. But I must admit, I can only eat one Krispy Kreme original glazed doughnut per sitting. Eating more than one would seem like suicide by sugar and calorie overdose.
Fluffiness: This is the fluffiest doughnut. It has a texture that's soft to the bite. You can really feel the softness of the doughnut even when you just barely chew it and I think this is what a piece of cloud would taste like.
ADVERTISEMENT - CONTINUE READING BELOW
Size: The KK Original Glazed is proof that a doughnut doesn't have to be big for it to taste good. One doughnut is all you need for breakfast or a snack.
Fresh Factor: This gets the highest freshness level among all doughnuts. It maybe a day old from the shop but it still tastes fresh even when it's not heated.

Cost per donut: 32 pesos
Text by Darwin Chiong with contributions from Karl Bustamante. Images by Karl Bustamante
Share this story with your friends!
---
Help us make Spot.ph better!
Take the short survey
Load More Stories