Taste Test: Battle of the French Fries
Which of the fast food joints has the best French fries?
They're greasy, they pack a lot of calories and they're available in just about every street corner you can imagine. French Fries - the current generation's side dish of choice is about as unhealthy as food can get and yet we still flock to the counters for the greasy and salty sticks.
We know of 5 fast food giants that have perfected the technique of frying these heavenly, artery-clogging pieces of potatoes. Kentucky Fried Chicken, McDonalds, Jollibee, Burger King, and Wendy's all have a right to the title of "Best French Fries." But who trumps everyone else? Of course, leave it up to us at SPOT to do a Taste Test.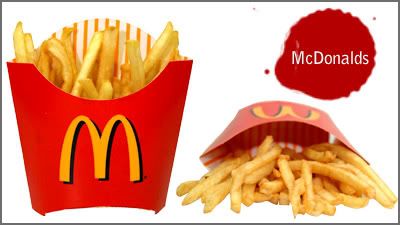 McDonalds - Large Order: P42.00 - Rating: #5
It saddens this writer that 5 years ago, an order of large fries from McDonalds meant that there was NO QUESTION that you ordered large fries. Today it seems that the portions are where you can visibly see the effects of the company's cost cutting. Out of all the contenders, McDonalds received the lowest points in terms of serving size. Also, Mcdo fries feel a bit tough, look thin, and taste dry. The only thing their fries have going on is the flavor. When they're fresh off the fryer, no one can really deny the delectable taste of each fry as it fills every corner of your mouth. Rumor has it that they also season it with a special ingredient that 'hooks' the customer with its smell. I wouldn't put it past them as there are some days when I had no idea how much I was craving Mcdo fries until I passed by and caught a whiff of their French fries.
ADVERTISEMENT - CONTINUE READING BELOW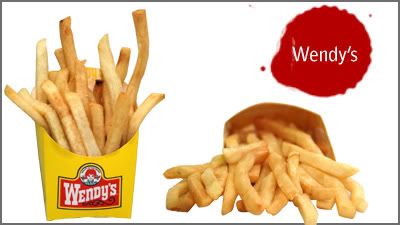 CONTINUE READING BELOW
Recommended Videos
Wendy's - Large Order: P35.33 - Rating: #4
Mushy. That's the best word to describe an order of Wendy's French Fries. They're long, slim and has a soft core that makes their fries more like little strips of mashed potatoes. The skin provides the necessary chewy texture to balance out its mushy side. As for the flavor, Wendy's retains that strong fried flavor that usually comes out when you use old oil. That being said, the servers know just how much salt to put in each batch of fries, so what you'll get in your "box type" container is a perfectly salted but a bit mushy order of fries.
ADVERTISEMENT - CONTINUE READING BELOW
Burger King - Large Order: P45.00 - Rating: #3
To find a gaping hole inside of your fries doesn't necessarily mean you're being cheated. Classic case - Burger King. BK, as it's fondly called, has a different approach to their fries. If Wendy's has the whole mushy thing going on, Burger King concentrates the soft potato filling of their fries to the skin. This makes the fry much more chewy and solid in texture, which in turn leaves a small hole inside. One drawback to BK's fries is that they lack flavor, so ask for salt when you get your fries and expect to be bloated the next day.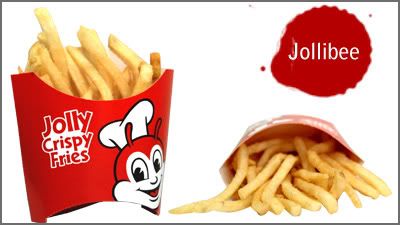 Jollibee - Single/Large Order: P43.00 - Rating: #2
What's good about Jollibee French fries is that they manage to be completely different in a world where it's tough to be noticed. Let's face it - to most Filipinos, a French fry is just a French fry. But Jollibee made us realize that there's more to the French fry dimension. The Jollibee Crispy Fries make it to number 2 on the list because of their overall taste and approach to fast food fries - crispy on the outside, full and soft on the inside. Jollibee also manages to keep their fries tasty without having to put much salt in the mix.
ADVERTISEMENT - CONTINUE READING BELOW
Kentucky Fried Chicken - Large Order: P43.00 - Rating: #1
KFC's French fries fail in the serving size category, but they absolutely rule the French fry universe by virtue of taste. Their appearance alone already suggests that they aren't prepared in the traditional way. KFC fries are reddish in color. The aroma that these little firecrackers gives off is also very distinct. It smells as if some Indian spice is part of the recipe for these treats (of course we don't really know because each restaurant has a secret recipe for all their selections). Each piece is full and plump so you know you're getting the real deal with each fry that you munch on. Overall, KFC takes home the crown of best fries in the metro.
Text and images by Karl Bustamante
Share this story with your friends!
---
Help us make Spot.ph better!
Take the short survey
Load More Stories