Online Delivery Sites: Goodbye, Slow/Deaf/Incompetent Phone Operators?
Have internet connection, will order food.
If you've ever tried punching delivery numbers countless times only to get a resounding busy signal, or the frustration of having to dictate one million times your orders to the person on the other end of the line, then online delivery sites should rank high up on the list of great things you can do on the internet.
Fortunately, a few fast food places have updated their websites to not just include the menu and the delivery hotlines, but let starving web surfers to order online. Goodbye phone operator, hello computer?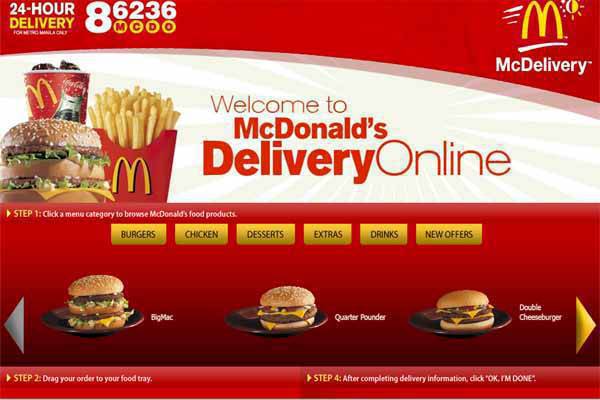 McDonalds:   8mcdo.com
The McDonald's website has mastered the concept of click, order and eat. With snazzy graphics and simple user interface, one only needs to drag the images of your favorite burger or chicken to your virtual food tray. The menu prices are visible and you have the option to be specific, for those days when you want a Sprite over Coke or an upsize on your fries.
ADVERTISEMENT - CONTINUE READING BELOW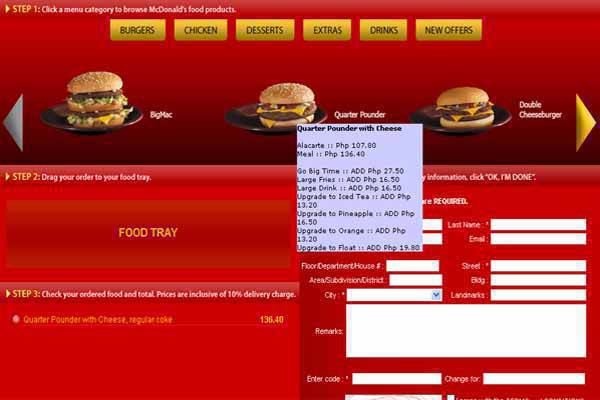 The system also does the math for you, so you get the running total of your order as you add more burgers and fries to your tray, including the 10% delivery charge.
CONTINUE READING BELOW
Recommended Videos
Watch out for: Technology glitches. An error message appeared when I changed my mind about wanting a Quarter Pounder and tried to delete it from my food tray before submitting my order. So far, this has only happened once. Bright side is, you can always refresh the page or close your browser. And start ordering again.  

Why we love it: 24-hour delivery within Metro Manila. No need to worry if you suddenly crave fries at 4 a.m. Just make sure your order reaches P165.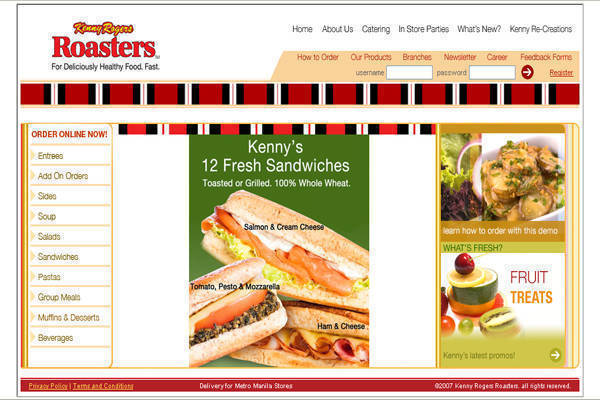 ADVERTISEMENT - CONTINUE READING BELOW
Kenny Rogers Roasters:   Kennys.com.ph
Kenny Rogers Roasters revamped their image by declaring they have 'deliciously healthy food' and updated their website so you can order without having to call the hotline.   Incredibly simple with a step-by-step guide on how to order, you only have to click on your favorite food items, specify with the drop-down options and the items will automatically be added to your virtual food tray. The system also updates your total bill as you keep adding more food to your tray.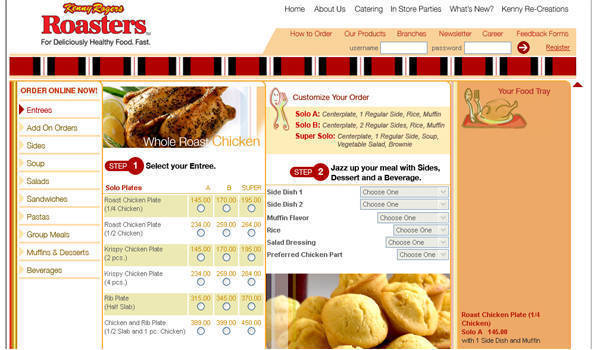 Watch out for: Late delivery. Kenny Rogers called two minutes after to confirm my orders and advised me that delivery will take an hour. The food, however, arrived one hour and twenty minutes after, just a few seconds after I made a phone call to make sure the food was coming. It defeated the whole purpose of ordering online. According to Kenny Rogers, deliveries take a while if a lot of orders come in. Delivery is also limited to the Metro Manila stores only.
ADVERTISEMENT - CONTINUE READING BELOW
Why we love it: Vegetarians, weight watchers and health buffs have more meal choices other than your usual hamburger and fries combo and the minimum order is just P200.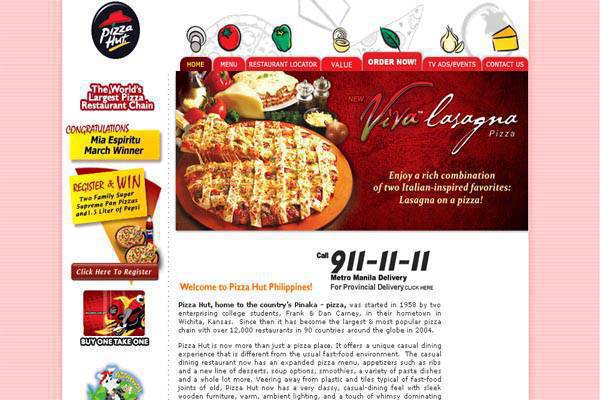 Pizza Hut: pizzahut.com.ph
The Pizza Hut homepage does not visually arrest users at first click, with only a few food shots and a simpler lay-out than its online delivery counterparts. You are advised to register and create an account to "speed up the online delivery", according to the website but at the same time, you may also order online and remain logged in as an anonymous user.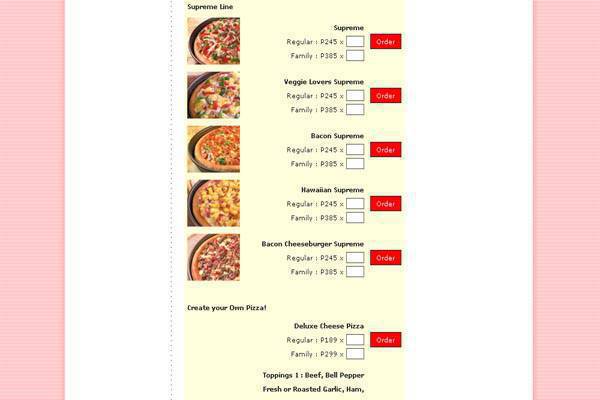 ADVERTISEMENT - CONTINUE READING BELOW
Watch out for: Difficulty in changing your orders. It's not as easy to edit your order when you change your mind about the pizza you want. Best to just close the browser and start over.
Why we love it: Pizza Hut called to confirm the order five minutes after submitting the order online and the pizza arrived hot and on time. You can also pay using your credit card and they deliver till 1 a.m. in most Metro Manila areas, including Baguio, Angeles, Dau and other major cities in the country.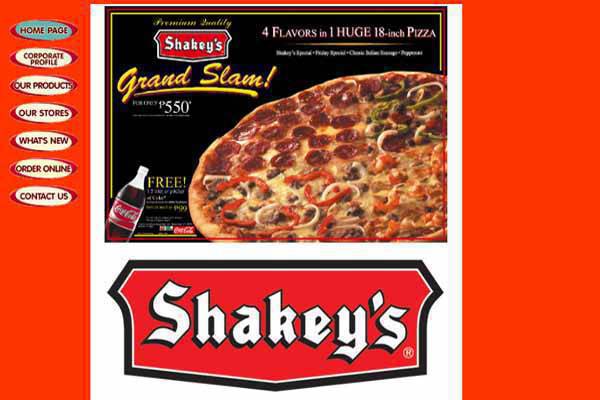 Shakey's:   shakeysonline.tripod.com
The Shakey's website, built from free web hosting services, seems to have missed the Web 2.0 bandwagon. Images that refuse to display on the page and a couple of dead links, makes the website useless to hungry tummies. On the day that we decide to try out the online delivery service, it led to a dead link. It was better to have picked up the phone.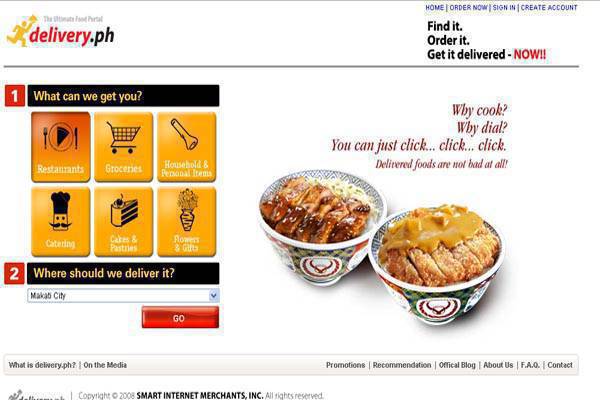 ADVERTISEMENT - CONTINUE READING BELOW
Delivery.ph
A portal that enables online delivery for restos that don't usually offer the service, Delivery.ph has a list of restaurants such as Hotshots, Yoshinoya, Bravo Restaurants and Fish & Co. Offering the online service surprisingly without any additional costs other than the delivery charges, you just need to click on the items that you want to order. It's also easy to clear your order list and it indicates the average delivery time.
A Delivery.ph account is required before you can start ordering, but registration is fast and hassle-free plus they have a Customer Support Staff that you can call in case you encounter technical problems.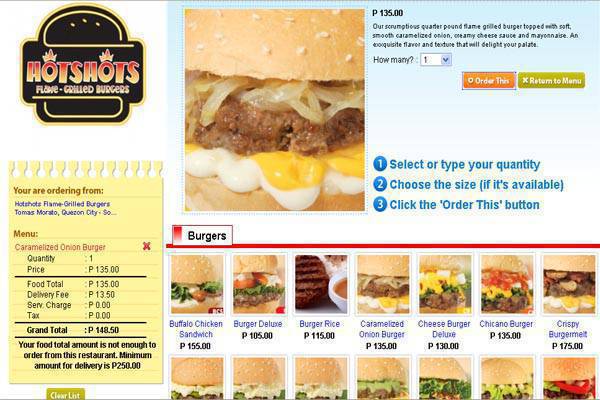 Watch out for: Website bugs. After creating my account, for some reason there was no link to log-out, leaving all my account details accessible to anyone who uses my PC.   Identity theft paranoia aside, the customer support hotline was easy to contact when after 15 minutes, I wasn't receiving any e-mail confirmation on the order I made. Delivery areas also depend on the restaurant of choice.
ADVERTISEMENT - CONTINUE READING BELOW
Why we kind of love it: Even if you're not just looking for food, Delivery.ph can also deliver groceries (from Fresh Catch), and link you to catering services (Bravo Catering and Ice Vodka Bar). Next on their list are flowers, gifts and household items.
Artwork (homepage) by Warren Espejo.
Share this story with your friends!
---
Help us make Spot.ph better!
Take the short survey
Load More Stories