Mickey's Delicatessen
Classic sandwiches to go.
The Scene: The deli is a "to-go" place where you'll find tables without chairs. It's near the supermarket (Robinsons Galleria branch) so a lot of the people who come here have no intention of staying and soaking in the atmosphere - the of a busy supermarket. Expats are the usual customers along with a couple of mothers who want to cook a little something special, like Steaks (which are already marinated), for their family.
What to eat: Aside from the usual bratwurst, sausages, and steaks Mickey's also offers gourmet sandwiches which you can get for 130 pesos or less. You don't have to wait to get home to enjoy their famous meats because they'll cook it the old fashioned way - in a firewood oven.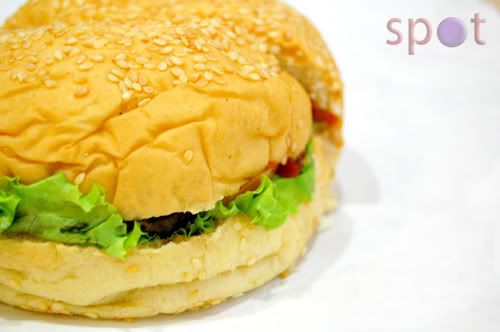 Mickey's Hamburger (P99) - "Homemade" is the best word to describe this hamburger. And as always, the meat is superb. I can't say the same for the bread. It's served with ordinary hamburger buns sprinkled with sesame seeds. The sauce that comes with the sandwich, on the other hand, saves it from tasting too ordinary. A mix of creamy mayonnaise, tangy ketchup, and just the right touch of mustard makes you want to finish everything in small bites so you can savor everything.
ADVERTISEMENT - CONTINUE READING BELOW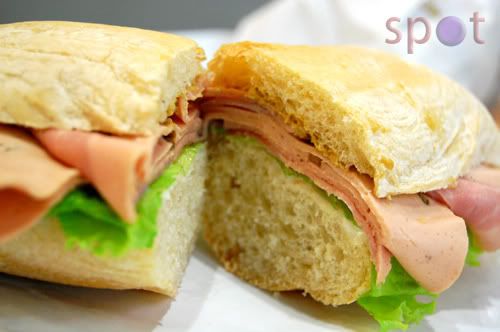 CONTINUE READING BELOW
Recommended Videos
Mickey's Cold Cuts Sandwich in Ciabatta bread (P99) - Hands down, I can say that Mickey's has some of the best cold cuts that one can find here in Manila. But sadly, they don't translate the cuts into a sandwich too well. For this sandwich, you have a choice of any 2 cold cuts; I chose the combination of Beer Ham and Lyoner Pepper. I found the magic mix of mayo and mustard (who knew?), but there was still something that isn't right about the sandwich. The bread was not the right choice as it was a bit tough and overpowered the juicy texture of the meat.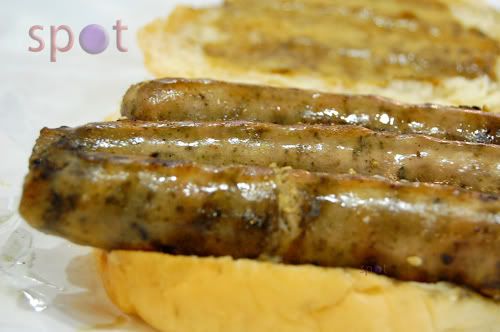 ADVERTISEMENT - CONTINUE READING BELOW

Nurnberger Pork Sausage (P129) - Clearly, it's not the best sandwich to look at. I had a difficult time photographing this particular sandwich. But as the age old saying goes, looks can be deceiving. This is one of the best sandwiches I have ever had. Sure, it looks sloppy, but the taste is undeniable. The sausages are juicy and have that grilled taste that I look for in a hefty sandwich. It's how cooked pork is supposed to taste: juicy and tender. And the sausages have just the right amount of spices in them - unlike other German sausages- where you can't really taste the meat.
Insider's Tip: The Robinsons Galleria branch gets no points for ambiance as it's more of an extension of their supermarket. So if you don't intend to bring the meat home, you'd better go to the Makati branch. The trip is well worth it. You need time and space to sit down and enjoy these sandwiches.

Mickey's Delicatessen can be found at the 1st floor of Robinsons Galleria, beside the supermarket. They are open from 10:00 AM to 11:00 PM and can be contacted at 634-0773.
Images taken by Karl Bustamante
Share this story with your friends!
---
Help us make Spot.ph better!
Take the short survey
Load More Stories