The Secret to a Perfect Cup of Coffee? It's not just about the beans
SPOT.ph chats with roast master Robert Francisco about his book A Coffee Journal, how to make a good cup of coffee and why civet poop coffee isn't all that.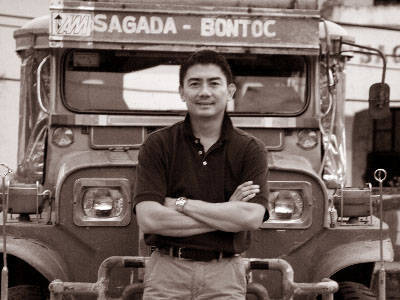 Francisco logged miles and took his journal and camera through every trip, documenting the subcultures and traditions of coffee provinces.
Robert Francisco is an acknowledged "Coffeeology" expert, having been part of the local coffee industry for the past 16 years since his family put up Figaro. "Coffeeology," he explains, goes beyond educating people about the different kind of beverages [you can make] and the brewing methods. It encompasses "flowering, farming, harvesting, sun drying, milling--all the way 'til its produced in a cup. If a cup of coffee tastes bad, something in that process must have been wrong," he explains.
Now the president of Boyd Coffee Company Philippines, Francisco says his long love affair with coffee started when the business sort of fell into his lap. "One day our family decided to put up a coffee shop because every Sunday, when we would meet for family gatherings, we would consume something like 30 to 40 cups a night. What you like becomes a business. I took charge of the research, the blending, running the café, operating the machine." He says that "luckily, in any career, if you find something you like, it becomes your passion."
ADVERTISEMENT - CONTINUE READING BELOW
SPOT.ph sat down with the coffee entrepreneur to ask him about life after Figaro, the future of locally-produced coffee and his new book, A Coffee Journal.
SPOT: You're not part of Figaro anymore?
It's still the family business but I'm not part of it anymore. I sold my shares years ago. In 1997, I decided to let my sister run it but I was still involved with Figaro for special projects.
SPOT: What's your favorite coffee blend?
From the coffees I roast at the Boyd Coffee Company Plant, I favor the Midnight Blend. For some reason it appeals to my expected taste of coffee. The others are great coffee with fabulous aroma and flavor. But I guess the Midnight Blend has particular chocolate notes I crave for and it has a rich smell, especially when taken as espresso.
CONTINUE READING BELOW
Recommended Videos
SPOT: Where have you had the best cup of coffee?
It's always at my house, my mother's or brother's house. But enjoying a cup of coffee as a moment, it's always with the company of friends.
[I had] another good experience in Lipa. [I had] pretty sweet coffee but it was fresh, and it was sold by a vendor like taho. He's been doing that for twenty years, its P5 a cup, you have a choice of black coffee or evaporada. But it's a good cup of coffee considering the equipment that was used.
SPOT: What do you think of alamid coffee (civet cat coffee)?
I'm not against the makers, I'm against the process and the cruelty to animals. You have to understand that the civet cat is a nocturnal animal, it will eat at night and poop at night, and the farmer must be awake at night to catch the coffee fresh. If you get that coffee two days later, it could be filled with molds. You have to get the droppings fresh, and the farmer should be nocturnal himself, which is unlikely.
ADVERTISEMENT - CONTINUE READING BELOW
The cat is also an omnivore, it will eat anything, not only fruits, but also insects, frogs, chicken, birds, slugs and all that is being digested with the coffee. That is what may give the flavor to the coffee. And coffee is not its primary diet. Coffee is also seasonal. If it's off season, what does the cat eat?
This all gives you doubt. The civet cat is the carrier of SARs. Philippine Travel Café endorses the product and I don't know if they're aware of it but they're endorsing the product.
(Note: According a 2004 report from the World Health Organization dated April 19, 2004: "Chinese scientists have found that cats and foxes carry the virus which causes the respiratory disease SARS, in addition to known carriers civet cats. Researchers discovered the coronavirus in animals collected in South China's Guangdong province, where Severe Acute Respiratory Syndrome first surfaced in 2002.")
SPOT: Does Philippine coffee have a future in the world market?
The industry is booming but production is declining. The industry is active, the demand for coffee is increasing tremendously in the Philippines that's why we have foreign brands coming in, and the consumption is increasing. There's a big shortage in production yield so about 70% of consumption is imported and only 30 % is locally produced and I don't know if production will ever reach the same level as consumption.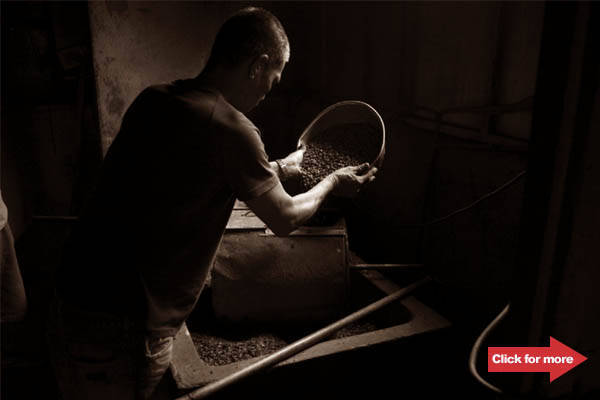 The cover photo for Francisco's A Coffee Journal
ADVERTISEMENT - CONTINUE READING BELOW
SPOT: What was the inspiration behind A Coffee Journal?
A multitude of reasons: to share my coffee travels, my coffee stories, to document the history of our coffee in the Philippines and to research the truth where coffee originated in the country. I'm the first to do such a book and I hope that it's brought overseas and that others may realize that we were actually pioneers in coffee however far trailing behind we are today. It's to show the hard work of the coffee farmers, traders, millers, and roasters in preparing the coffee that we consume today.
SPOT: What are some secrets to a good cup of coffee?
Take note that each method of brewing uses different grinds. Using the wrong grind may result to a bad cup; ranging from tasteless, light and watery to excessive black, bitter and astringent. Also, unconsumed coffee may not be reheated, and when using the coffee press I do not recommend microwaved water, it cools down as fast as it heats up.


Robert Francisco also holds COFFEEOLOGY SEMINARS that take you from the history of coffee to making the perfect cup to running your own cafe.   Call the Boyd's Office at 746-3231 and 746-2693 for inquiries.

A Coffee Journal is available at Fully Booked, Figaro in Power Plant, and Café Breton in Greenbelt and Podium and at the Boyd Coffee office, Sheridan corner Pines Street, Highway Hills, Mandaluyong City (Call 746-3231 and 746-2693).
Share this story with your friends!
---
Help us make Spot.ph better!
Take the short survey
Load More Stories