5 Places to Try This Week + 5 Steals and Deals
Places to try this week: Kogi Bulgogi at Eastwood, Mushroom Burger in QC, "Unwinding Hour" at the Captain's Bar, 8065 Bagnet, and Zao Vietnamese Bistro, plus more steals and deals.
Feast on Spot.ph's gallery of the latest good eats and treats :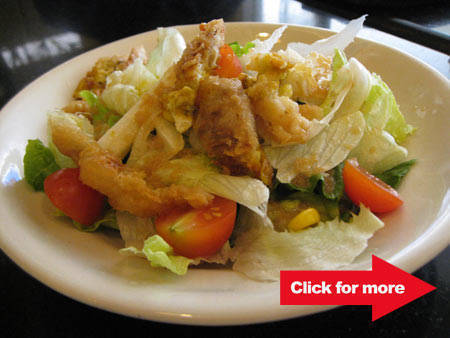 1. Kogi Bulgogi at Eastwood
Hankering for Korean food? Kogi Bulgogi, Eastwood Mall's recently-opened restaurant serves well-loved Korean fare in simple and Asian-inspired interiors. With K-pop on the speakers and a menu that received the nod of Korean consultants, Kogi Bulgogi is fast becoming a destination for Korean families within the area as well as a lunch and dinner go-to place for Eastwood yuppies and families. It's best to come in at 11:30 a.m. for lunch or 6:30 p.m. for dinner if you don't want to spend time waiting for a table.
Diners are served six kinds of free appetizers per table, which include Korean staple kimchi and dilis. If you have to pick out only a few items on the menu, go for the Bibimbap, steamed rice with seasoned veggies and egg, served in a heated stone pot (starts at P148, which can be shared by 2 people), the japchae (P168) and the soft-shell crab salad (P188).
They also have Gui (grilled favorites), Korean ramen, Ssam (vegetable and bite-sized wraps), soju cocktails (starts at P128), and Makkori, a brand of Korean white sake sold in cans (P148) on the menu. Korean ice-cream will also be served soon.
Kogi Bulgogi is at 2nd Level Eastood Mall Veranda, Eastwood City, Libis, Quezon City.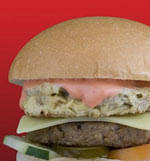 2. Mushroom Burger now in Katipunan, Quezon City
No need to drive all the way to Tagaytay for your mushroom burger fix. Tagaytay City's Mushroom Burger has opened a branch in Katipunan, Quezon City, with a much larger dining area serving mushroom burgers for north dwellers.
ADVERTISEMENT - CONTINUE READING BELOW
Mushroom Burger is at 287 Katipunan Avenue, Quezon City.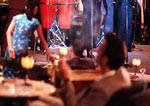 3. "Unwinding Hour" at the Captain's Bar, Mandarin Oriental Manila
Head on to Captain's Bar at the Mandarin Oriental Manila for post-work cocktails and leave work-related stress at the door. Captain's Bar's "Unwinding Hour" starts at 5 p.m. with free-flowing local beers, selected wines and bubbly for only P888 for person.
Promo available from Mondays to Saturdays from 5 p.m. to 7 p.m.
Captain's Bar is at the Mandarin Oriental Manila, Makati Ave., Makati City. Tel. No. 750-8888.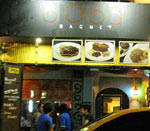 4.   8065 Bagnet in Makati City
With mismatched chairs and tables and a laid-back, accessible vibe that makes 8065 Bagnet more a night-out destination than a restaurant, its menu with Northern specialty Bagnet in all its incarnates is worthy of an indulgent visit.
SPOT recommendations: the Original Bagnet(P100), Kare-Kare (P105), Sisig (P110), Spicy Ginataan (P105), Curry (P105), and Binagoongan Bagnet (P105). Dishes come with rice and free soup or opt to just order the dishes without the carbs.
8065 Bagnet's version of Quiz Night starts at 10 p.m. on Fridays with plans of having acoustic gigs on Saturdays.
8065 Bagnet is at 8065 Estrella St., San Antonio Village, Makati City. Tel. No. 508-1807 .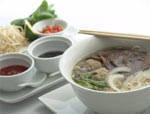 5. Zao Vietnamese Bistro is now at the Eastwood Mall
Zao Vietnamese Bistro has moved from Eastwood City Walk to the 2nd Level of the Eastwood Mall Veranda, Eastwood Mall. Enjoy Zao favorites such as the Barbeque Spareribs (P295), their Pho selection (Tenderloin, Chicken, Meatball, Beef, or Seafood Soup) and the Café Sua Da (Vietnamese Iced coffee, P115) served in a drip-filter with black coffee and condensed milk.
ADVERTISEMENT - CONTINUE READING BELOW
Zao Vietnamese Bistro is at the 2nd Level Eastwood Mall Veranda, Eastwood Mall, Libis, Quezon City. Tel. No. 470-7587.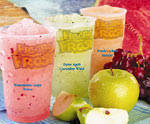 6. Figaro's Summer Frosts at P125

Figaro Summer Frosts are back to beat the heat of summer in three flavors:   the sweet sensation of the Watermelon Grape Breeze, the popular thirst-quencher, Peach Lychee Sunrise, and the unique, refreshing coolness of Green Apple Cucumber Whirl (all at P125).
Available until June 22 at all Figaro branches.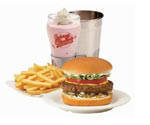 7. All-you-can-eat French Fries at Johnny Rockets
For every order of a Johnny Rockets burger or sandwich, choose from unlimited fries OR a single serving salad to go with your Johnny Rockets meal.
Johnny Rockets is at the Ground Level, Eastwood Mall, Eastwood City, Libis, Quezon City. Tel. No.   470-2117.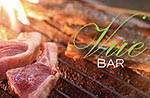 8. Australian Barbecue Party at The Vue starting at P550+
Indulge in various Australian barbecue favorites and create your own small party at the al fresco are of the Vue Bar, The Bellevue Manila for only P990+ per person with local beers or   P550+ without drinks.
Promo is available every night from 5 p.m. to 9 p.m.
The Vue is at the The Bellevue Manila, Filinvest Corporate City, Muntinlupa. Tel. No. 771-8181.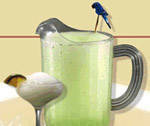 9. Tia Maria's drink-all-you can margaritas
From April 16 - May 30, party with drink-all-you-can margaritas from 6 p.m.onwards for only P115 per person.
Available at the Tia Maria's Malate branch: 522 Remedios cor. Madre Ignacia Sts. Malate, Manila. Tel. No. 522-0429.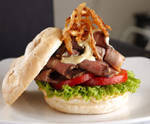 10. Brothers Burgers goes gourmet with sandwiches starting at P250
Try the new gourmet burgers from Brothers Burgers: Chicken Zumo Sandwich (P250), Chicken Cordon Bleu Sandwich (P265) and The Roast Beef Sandwich (P265).
ADVERTISEMENT - CONTINUE READING BELOW
Available at the following branches: TriNoma Mall, Convergys Ayala and Westgate, Alabang.
Photographs from Mushroom Burger, Mandarin Oriental Manila, Zao Vietnamese Bistro, Fiagro, Johnny Rockets, Tia Maria's and Brothers Burgers.
Load More Stories