The Best Milkshakes in Manila
We drink your milkshake.
Milkshakes dominate my childhood beverage memories. And I'm pretty sure that a lot of people out there will agree with me when I say that without milkshakes, there would be a huge chunk of happy memories missing from your childhood. What makes milkshakes so great? Well it could just be the pleasure of feeling that smooth and creamy liquid sliding down your throat or the challenge of sucking that thick milkshake through a very slim straw. Whatever your reason may be, we can all agree that milkshakes are just plain fun. So consider this piece an homage to this beverage of mighty thickness (if it's good). We give you the top milkshakes in Metro Manila.

Shakey's Super Shakes. This is an old childhood favorite. During my younger years, a visit to Shakey's wouldn't be complete without a chocolate milkshake. Today, although the price has increased (P120), their milkshakes have retained their magic. They've even added two new flavors to their line up: mango and oreo. Although for this adult revisiting his childhood, chocolate still takes the cake. Always creamy and extra thick, Shakey's milkshakes grabs the Number Four spot in today's list.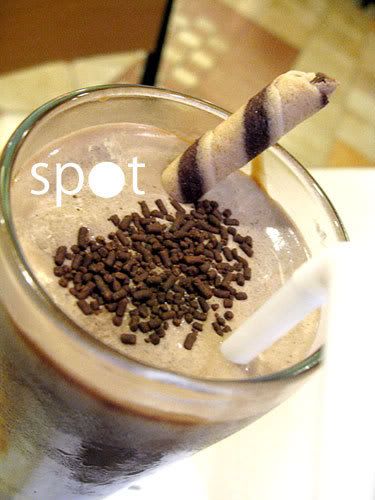 ADVERTISEMENT - CONTINUE READING BELOW
Shakey's Chocolate Milkshake comes in two sizes - Super and Regular.
Cuillere Carabao Milkshakes. Nearing their first year in the restaurant business, Cuillere has been getting a lot of attention not just because of their great French food, but because of their milkshakes. The one that first drew us to the Cuillere Carabao Milkshake magic was the Cheese flavor (P195). Another thing you probably didn't know about their milkshakes is that they're made with Arce Dairy Ice Cream (the name of the owner of Cuillere is Katrina Arce Kuhn. Go figure.) Sweet, creamy, and imbued with just a touch of saltiness, this unique concoction has certainly got our full and undivided attention. And the best part about it? It's now available to-go!
CONTINUE READING BELOW
Recommended Videos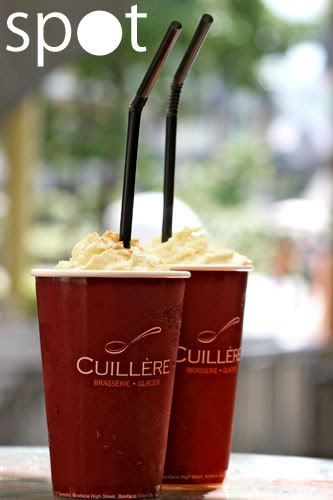 Cuillere Carabao Milkshakes are made from Arce Dairy ice cream.
Grams Diner Milkshakes. FYI, Grams Diner uses FIC ice cream to make their milkshake. This is great news for FIC fans. I'm very happy to report that the milkshakes of Grams Diner belongs to the top of the Manila milkshakes list. They add a little something special to their strawberry milkshake which gives it that tangy aftertaste (bordering on cheese flavor) which surprisingly is a welcome addition. Get some Grams Diner strawberry shake love for only P115.
ADVERTISEMENT - CONTINUE READING BELOW
Grams Diner prefers FIC ice cream for their milkshakes.
Filling Station Chocolate Milkshake. I just have to single out this baby. Hands down, this is the best milkshake that I have ever had in my life. No kidding. The strange thing is that this mystery milkshake is not listed on the menu of the restaurant. You have to request it. Why? I don't know why. But this particular milkshake is the most expensive I've come across and I have been led to think that there's a very special ingredient that they use that's banned in 9 countries. This idea is further reinforced by my experience of drinking the milkshake. My mind was blank. I was totally in the moment, drinking the milkshake and absorbing the heavenly, sweet, thick, and brown substance that slowly traveled through my mouth. Yes, dear readers. It's that good. But here's the clincher. The milkshake will cost you about P236.50. Expensive, yes, but if you have the money and can afford to splurge, I highly suggest getting this milkshake.
ADVERTISEMENT - CONTINUE READING BELOW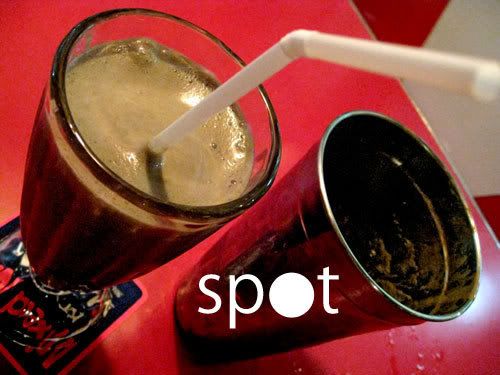 The milkshakes of Filling Station aren't on their menu.
So there you have it. This is my list, so if I failed to include any of your favorite shakes, then by all means, please do share!
Share this story with your friends!
---
Help us make Spot.ph better!
Take the short survey
Load More Stories