Eat Out Now!
Our new SPOT.ph food blogger on the latest restaurant guide book to hit Manila, a calorie-worthy chocolate <em>tablea</em> cake, and where to get Happy Beef Rice!
I love my job!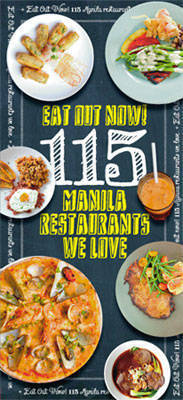 Over the last six months I have been on the receiving end of much job envy. Working on EAT OUT NOW! 115 Manila Restaurants We Love has given me good reason to travel all around our city, visiting old favorites for a return to the familiar or to check out new, offbeat hot spots worthy of exploration. In my food-obsessed world, every day is a reason and opportunity for a new and fabulous food adventure.
We live in what is probably the best possible time in history to enjoy our food. Daily, I receive messages from those who share my passion for finding the very best of what's out there. I have engaged in the most fascinating of conversations where the topics run from where to have the best lechon kawali, discover a newly created callos taco, dig in to a hot bowl of spicy noodle soup, or enjoy a slice of a heavenly salted caramel cake. From opulence to offal, it all falls well within my range.
ADVERTISEMENT - CONTINUE READING BELOW
For everything I have eaten and believe me, I have eaten a lot; I could never have put this restaurant guide book together without a little help from my friends. The editors, advisors, and panelists assembled to help me determine the best of the best, are a collective of individuals that are second to none. Aside from their extensive knowledge on food and drink and wide range of food experiences and references, they are people like myself, who derive as much gustatory pleasure from a great piece of grilled chicken tail found at a corner stall as from a perfectly seared piece of foie gras enjoyed in the fanciest of dining rooms. They eat with an open mind, a well-honed palate, and above all with a good sense of humor.

In Manila's ever-expanding food universe, this list will certainly evolve, as all dining lists should. Since we put this book to print I have already found a bunch of new eateries that are certainly contenders for next year's list.
A meal at Kabila, the new Filipino restaurant that sits adjacent to the ever-popular M Café in Greenbelt has left me with a craving for my next inihaw na baboy and kinilaw fix. What an incredible pairing and presentation. I also loved the fresh cheese platter from Malagos farmhouse in Davao that started my meal, a selection of delicious cheeses served with pili nuts, dried mangoes, and calamansi jam. What a wonderful way to showcase Philippine artisanal produce. Don't even get me started on the calorie-worthy ube and chocolate tablea cakes that they serve. I had to go back the very next day to buy a slice of each for take-away.
ADVERTISEMENT - CONTINUE READING BELOW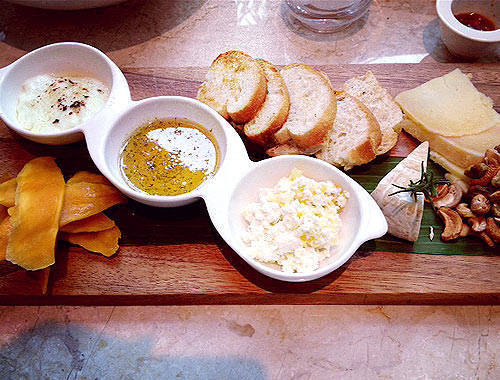 Kabila's Malagos cheese platter
In the Little Baguio area of San Juan, one of my favorite food corridors in the city, I have recently discovered a tiny gem in Mu Noodle Bar where the three-cup chicken, X.O. radish cake, and fried Dong Bo buns stuffed with the softest of roasted pork slices have been beckoning me to return. Ditto for the cua pao custard rolls, salted egg custard with malted chocolate stuffed inside a fried bun. Heavenly. Maybe tomorrow will be the day.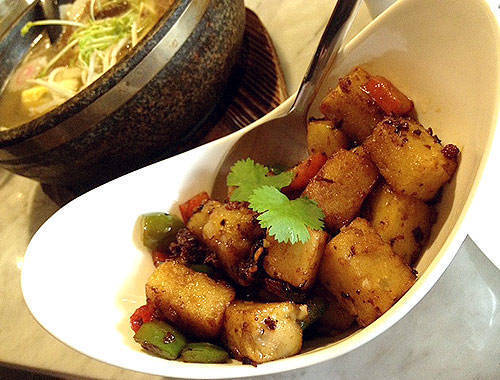 ADVERTISEMENT - CONTINUE READING BELOW
X.O. Radish Cake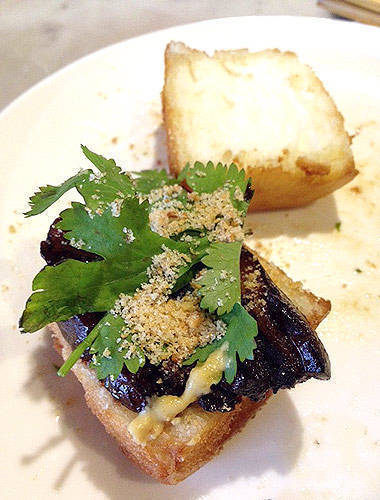 Fried Dong Bo buns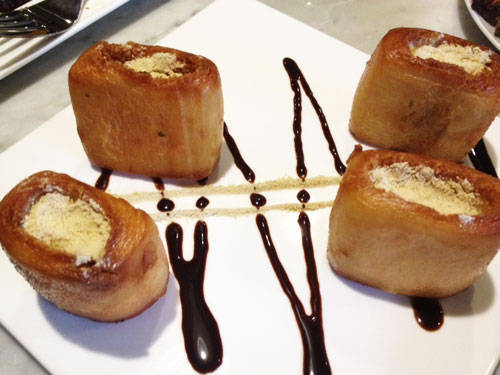 Salted egg custard with malted chocolate stuffed in a fried bun

With Recovery Food, I believe I have found my new go-to joint in Fort Bonifacio when I am looking for a quick, inexpensive, and satisfying meal. I have been waiting for this eatery to open its doors since its owner, Malu Fores of Mamou fame, shared her new concept with me a few months back. Being the noodle soup girl that I am, my favorite find here is the Rau Men, ramen noodles swimming in a peanut-based broth with a nice spicy kick to it. The Happy Beef Rice, tender cubes of meat sitting on top a mound of special rice, was also so good that I had to order an additional serving for takeout-one can never have too much "happy beef" in my opinion!
ADVERTISEMENT - CONTINUE READING BELOW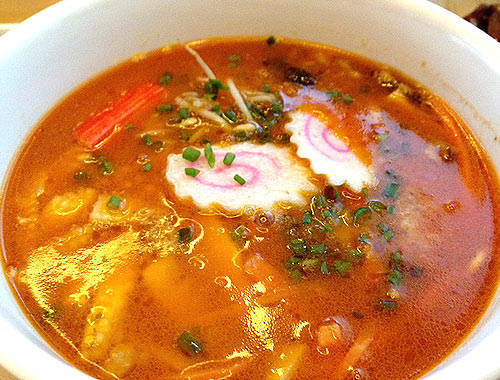 Recovery Food's Rau Men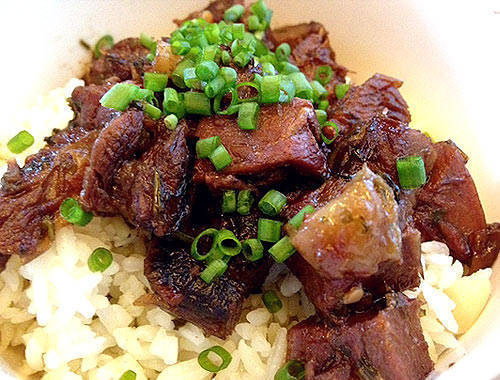 Happy Beef Rice

And then there are the numerous eateries set to open before the year ends. Two tapas bars, three ramen joints, a Vietnamese home-style kitchen, a highly-anticipated farm-to-table restaurant, and the largest Japanese yakiniku chain in the world-and that's just for next month. If this is a forecast of what 2013 has to offer, it promises to be a great year ahead. The excitement of sitting down at a newly discovered restaurant and experiencing a chef's inspired creations for the first time is a feeling I can't get enough of. Dining out has brought me so much pleasure through the years and I hope that our book and this new online food diary excites and inspires you to know and celebrate food in that very same way. Drop me a note and tell me what you've been eating lately, I can't wait to hear from you.
ADVERTISEMENT - CONTINUE READING BELOW
Eat Out Now! 115 Manila Restaurants We Love will be available this weekend at newsstands and bookstores for P250
Load More Stories