The Hottest Food Trends for 2013
We round up the most buzzed-about news in the Manila food scene!
(SPOT.ph) Before we can even digest all the French macarons and milk teas we had in 2012, another gastronomic year starts. And it promises to be just as delicious (if not, more) as the last. Tuck that napkin under your chin as we take the lids off the pots and unveil what 2013 has in store for us. Bon appétit!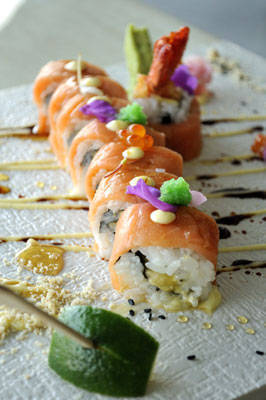 Salmon and King Prawn Rolls at Geisha
Asian Sampler
After the popular Korean BBQ joints came a resurgence of Japanese. The tail end of 2012 already saw the opening of restaurants like Haru in Kapitolyo and Marufuku near Pearl Drive. Well, expect more. Hold on to your chopsticks as the ramen craze ain't over yet. Locally, more shops will join the still growing lot, including an international ramen chain (heard through the grapevine). The rest of the world is catching up on the Asian invasion too, what with gochujang and sriracha slowly creeping into American menus and snacks like popcorn. Hopefully, the likes of Filipino top chefs Dale Talde who set up shop in Brooklyn and Paul Qui whose much anticipated family-style resto will open in Austin, Texas this year will help put Filipino cuisine in the mix.

Yellow Sour
We've seen enough red last year-from red velvet cupcakes and whoopee pies to red velvet cookies and ice cream. The same goes for the salted caramel, which has been transformed into cheesecakes, eclairs, French macarons and gelato. As we take a break from these ubiquitous flavors, a new one slips in: sour. And no, it's not the face-crumpling kind. More bakers have recently turned to tarty fruits to add color and zest to their creations. There's CINQ's Dayap Tart and Dayap Pastillas from Miel's Pastillerie by Forget Me Not Specialty Cakes, Calamansi Pie from Earnest Bakes, and the Sunburnt Lemon Tart from Angel's Kitchen, to name a few. And now that we have passionfruit being processed in South Cotabato, it won't be long before we can enjoy it in an array of desserts as well.
ADVERTISEMENT - CONTINUE READING BELOW
CONTINUE READING BELOW
Recommended Videos
Tea at TWG Tea Salon and Boutique
Tea is the New Coffee
While it may be a long, long way to go before the caffeine-dependent population replaces their strong blacks with Earl Greys, tea has luckily found a loyal niche market in the country-thanks to milk tea and the inclination to live healthy. The Fort's da.u.de Tea Lounge has a range of signature blends and tea-infused dishes like the tea-cured salmon, tea-marinated fried chicken and pho with a spiced tea broth, while TWG Tea Salon and Boutique in Greenbelt teases you with a legit afternoon tea complete with scones and muffins. Tea Kitchen along Wilson Street, San Juan is the most recent addition to the group and for sure, it won't be the last as 2013 will have more people brewing leaves instead of roasted ground beans.

Food For All
Vegans and diners who only eat free-from food once had to deal with plain salads or worse, handpicking ingredients out of a dish. Since then, restaurants have adapted to the changing times and they have done it pretty well. Take for example, P.F. Chang's China Bistro, which has a long list of gluten-free dishes on their menu including mains like Beef in Broccoli and desserts such as Black Sesame Pavlova. Fog City Creamery has a homemade sugar-free ice cream line made with organic coconut sugar and a paleo-friendly line for those on the caveman diet. New restaurants Recovery Food and Chef Tatung in Taguig offer brown and red rice options, while CYMA has made a meatless version of their famous moussaka. It won't be long before more will follow suit and update their menus to cater to everyone, making sure that all bases will be covered.
ADVERTISEMENT - CONTINUE READING BELOW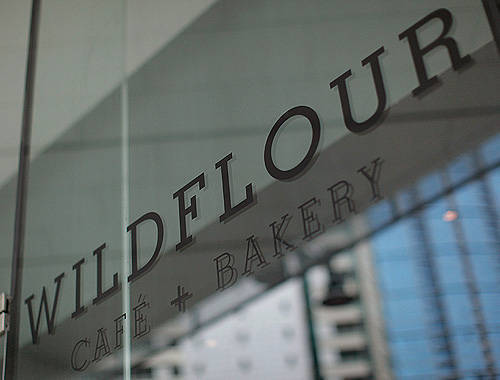 Wildflour Cafe + Bakery in Bonifacio Global City
Rise of the Restaurants
Each food entrepreneur has his own playground. For the artisans, they have the weekend markets. For young chefs who want to start small and independently, they open their own neighborhood joints. As for the big players like restaurant groups, well, they practically have all of Manila as their Monopoly board. Tonyboy Escalante ended the year by re-launching Breakfast at Antonio's. This 2013, we will witness the opening of more establishments as more Bruce Ricketts will open their own Sensei Sushi Bar, while the likes of Wildflour Café + Bakery will make their food more accessible to everyone (Ortigas people, rejoice!). Be it a hub that features hyphenated cuisine (newly opened Silantro in Kapitolyo offers Filipino-Mexican dishes) or the real deal (La Petite Camille in Greenbelt has authentic Vietnamese food), food bloggers will definitely be busy this 2013. Start loosening those belts, y'all.

Homegrown Goodness
It's nice to know that we don't have to heavily rely on imported ingredients anymore and that we are finally making good use of local harvest and land. We can practically stock our pantries purely with items proudly made in Manila. We have Bakersville to rely on for bagels, Ministry of Mushrooms for fresh oyster mushrooms, Fog City Creamery for ice cream, Choclery for chocolates, and Katipunan Craft Ales for beer. And that's just naming a few. Expect more home-based food businesses and artisans to make noise this year as chefs, restaurateurs, and adventurous eaters continue to back them up. At the forefront is the much-anticipated restaurant of Gaita Fores-Grace Park in Rockwell, which will open this month with a repertoire that boasts organic and locally sourced fresh ingredients, consequently keeping the farmers, suppliers, and of course, customers (read: you) happy.
ADVERTISEMENT - CONTINUE READING BELOW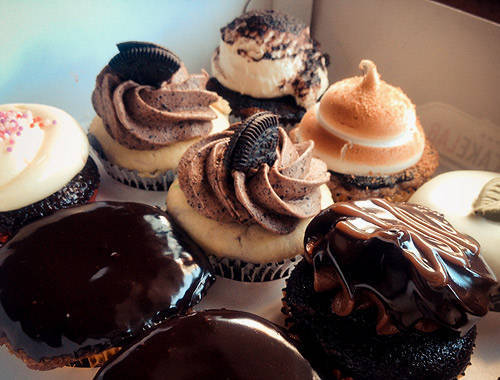 Cupcakes from Cupcake Lab
Cupcakes Make A Comeback
The year that was gave us a sugar high, what with so many new desserts at our disposal. There were pretty custards and eclairs (pretty expensive, that is). Bizarre delicacies like the foie gras macaron, a green mango sorbet with bagoong, and a chocolate bacon bar became the talk of the town, while J.Co donuts became the new pasalubong ng bayan. But what really stood out especially during the second half of 2012 and keeping its momentum this early on in 2013 is cupcakes. They're back and this time, the bakers are not stuck to their homes anymore as they have actually set up shop, proving that these frosted sweets are here to stay. Players include Gigi Coffee and Cupcakes in Eastwood, Cupcake Lab in Podium, J.cuppacakes in Megamall, Larcy's Cupcakery in BF Homes, Paranaque, and soon, Cupcake Boutique in Libis. Let the cupcake wars begin.
ADVERTISEMENT - CONTINUE READING BELOW


Catch Angelo Comsti every Saturday, from 11-12pm as he talks about his latest food finds with DJ Anne, only on Wave 89.1. Follow him in twitter at @fooddudeph for more culinary updates.


Share this story with your friends!
---
Help us make Spot.ph better!
Take the short survey
Load More Stories