(SPOT.ph) We believe few people walk the Earth without a love for chocolate. In a city where practically everybody has a sweet-tooth, passion for desserts is one of the strongest ties that bind us together. This list celebrates the fact that sometime in the last 10 years, Manila's chocolate boom happened. And what the metro has available now, to the absolute delight of local chocophiles, is a wealth of premium, high-caliber chocolates comparable to the best of the world.

Now, allow us to engage you in an unabashed declaration of love for a food group that we obsess about. We gathered, tasted, and assessed different kinds of chocolate to create this list (hey, somebody had to do it). From the metro's finest chocolate shops, we've chosen the best truffles, solid chocolate bars, and flavored pralines in both milk and dark chocolate varieties for your pleasure (and ours too). Think we forgot your favorite? Hit the comments section below and let us know!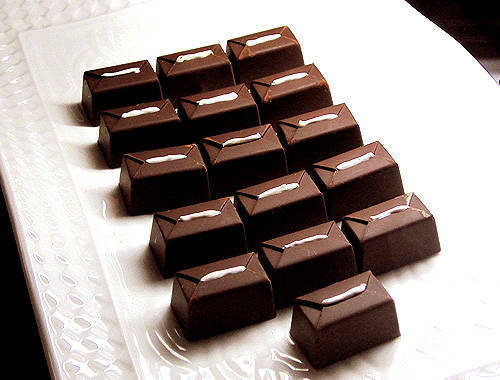 ADVERTISEMENT - CONTINUE READING BELOW
Choclery
10. Choclery's Pralines (P50 each)
Available at Café Publico
2F Greenhills Promenade Mall, Greenhills, San Juan

We found these handcrafted artisan chocolates in a corner of a charming San Juan gelateria. Café Publico is home to Choclery, a local chocolate brand on the rise famous for high-quality chocolates in a slew of tantalizing flavors. Every piece of chocolate you'll enjoy here is a labor of love-carefully crafted by hand in small batches, and never mass-produced.


Of their smash-hit offerings, we love the Manchego Cheese (P40) the most, a bite-sized indulgence with a rich ganache filling that rolls smoothly on your tongue. How it impresses you is all in the details, like the way its chocolate shell cracks perfectly when you bite into it, revealing a rush of ganache subtly flavored with the hard cheese. Not overpowering at all, this is an example of a chocolate pairing that doesn't try too hard-it just works.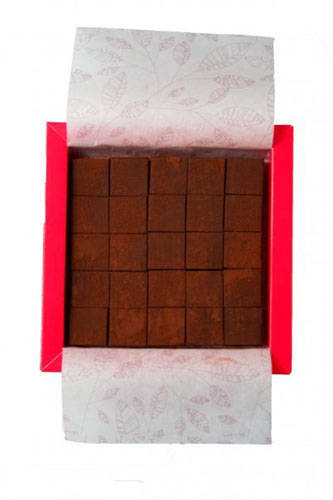 CONTINUE READING BELOW
Recommended Videos
Paulene Chocolats Suisses
9. Paulene Chocolats Suisses Chocolate Ganache (P495, box of 25)
Available at Chuck's Deli, Serendra and Linden Suites, Ortigas
Tel Nos. 468-2905; 871-9989; (0922) 862-7894; (0922) 800-2459

We felt nothing less than absolute excitement when we stumbled upon Paulene Chocolats Suisses, which counts-or should count-heaven-sent ganache as a prized specialty. As one of the newcomers in the chocolate scene, this pretty little confectionery knows how to make a splash with attractive looks, but the chic packaging was not the only thing that caught our eye. If you like your chocolates rich and decadent, you'll be head over heels over Paulene's different types of ganache with flavors like Gianduja, Grand Cru, Orange Liqueur, Milk, Dark, and White.

What we really love about these is how ridiculously smooth they are. Every piece in this 5x5 masterpiece is a showcase of ultra smooth cacao perfection. It coats your tongue in a velvety bliss. At P495 for a box of 25, we say it's worth the splurge.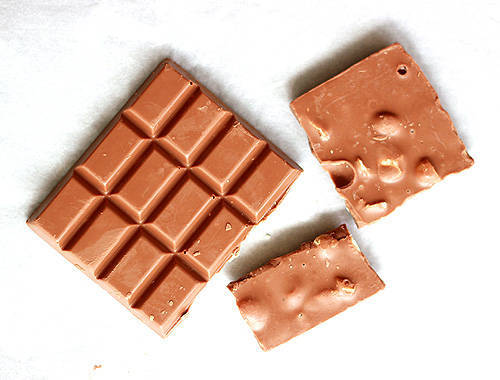 ADVERTISEMENT - CONTINUE READING BELOW
The Pastry Boutique at Hyatt Hotel and Casino Manila
8. The Pastry Boutique's Milk Chocolate Macadamia (P240)
GF Hyatt Hotel and Casino Manila, 1588 Pedro Gil corner M.H. Del Pilar
Tel. No. 247-8666

On a diet? Well, you might as well forget it when you have one of Hyatt's chocolate bars in front of you. Truth be told, Hyatt has always been known for their show-stopping desserts (remember The Fireplace's Chocolate Soup?), and their chocolates at The Pastry Boutique are no different. All the chocolates sold here are imported,tempered, and made in-house, using only the Swiss-made Felchlin in all its products. That means top quality cacao made from the world's finest beans.

Of the most popular chocolate bars this dessert mecca offers is the Milk Chocolate Macadamia, a divine concoction with a luxurious taste you can't argue with. They say the macadamia nut is the King of Nuts, and when you mix it with a creamy indulgence? That's when all restraint goes out the window. For serious chocolate lovers with cash to burn, The Pastry Boutique's Grand Cru varieties are also highly recommended.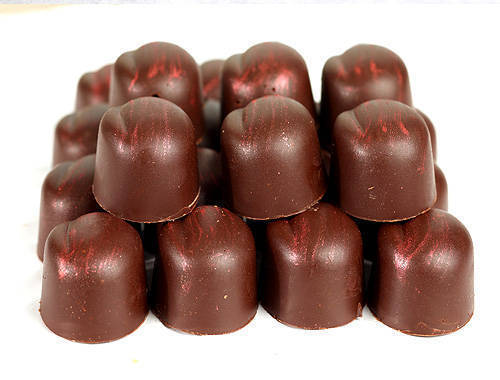 ADVERTISEMENT - CONTINUE READING BELOW
Park Avenue Desserts
7. Park Avenue Desserts Dark Chocolate Truffles (P50 each)
GF Paseo de Magallanes Commercial Center (Beside Union Bank), Makati City
Tel. No. 852-6141
Ask any foodie with a penchant for desserts: Chef Buddy Trinidad is a name you should know and not forget. His little corner of heaven is tucked in Paseo de Magallanes, where salads, pasta and sandwiches are served but it's the five-star desserts that steal the show.

It's hard to pick favorites at Park Avenue Desserts. But if we had to, if we really had to, we'd like to point you in the direction of his Dark Chocolate Truffles (P50 each), the Heart-Shaped Belgian Chocolate Ganache (P30 each), and the Salted Caramel Praline (P50 each). When you bite into any of these, you'll be reminded of why you love chocolates in the first place-whether it's the unmistakable kick of dark chocolate delight that you love, the sensation of rich chocolate ganache melting on your tongue, or how habit-forming it can get when you mix chocolate with caramel.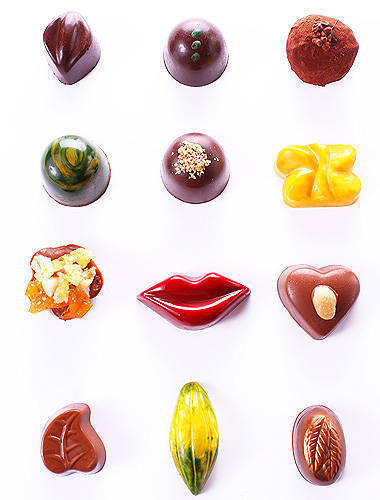 ADVERTISEMENT - CONTINUE READING BELOW
Chef Laudico Patisserie Filipino
6. Chef Laudico Patisserie Filipino Chocolate Truffles (Box of 4, P220; Box of 9,P480)
Ground Floor Net 2 Bldg.3rd Avenue, Fort Bonifacio Global City, Taguig
Tel. No. (0917) 800-CHEF (2433)

Chef Jacqueline Laudico makes chocolates like a maverick. With Belgian and Swiss chocolates as her weapons of choice, her city-famous praline collection has made appearances in countless magazines, blogs, and TV shows since debuting in Patisserie Filipino.

What makes them click? Exotic flavors close to the Pinoy's heart: Dulce de Leche, Kalamansi, Mangga, Sugarfree Salabat and Sugarfree Champorado. Every piece is an artisan's handiwork, from the way each chocolate is strikingly presented, down to the extraordinary fusion of flavors coming together in every bite. A delicious sugar high with a sense of Filipino pride-that's what Chef Jacqueline's creations are all about, and why we can't get enough of them.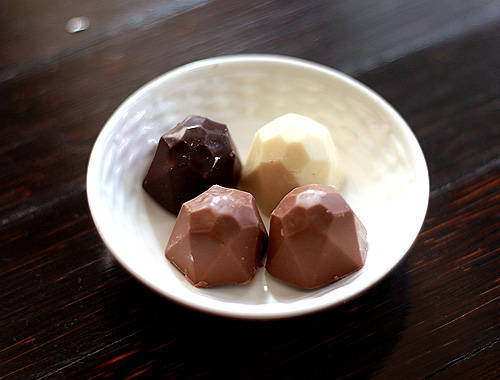 Chocolate Fire
5. Chocolate Fire Solid Chocolate Jewels (P35 each)
PDCP Bank Center Leviste Street corner Rufino Street, Salcedo Village, Makati
Tel. No. 840-FIRE (3473); or send a text message to (0928) 282-6527

Salcedo Village's very own little chocolate factory is where you'll find chocolate-covered everything-from gummy bears and Pringles, to dates, ginger, coffee beans, and cornflakes, either dipped or slathered in premium Belgian chocolate. Their chocolate counter is like a picture straight out of a chocolate fanatic's dream, where price tags range from P5 to P195.

If you've no idea what to choose (as a mighty selection like theirs can be overwhelming), you can't go wrong with the classic Chocolate Jewels. Chocolate Fire's solid chocolate offerings make for a stellar choice for anyone who needs a quick cacao fix. These silky-smooth morsels come in many different shapes and sizes, and are every bit as indulgent as you can imagine.
ADVERTISEMENT - CONTINUE READING BELOW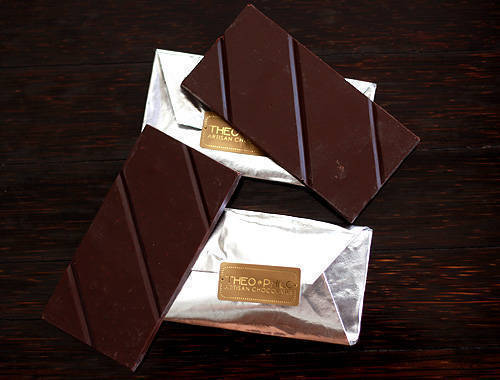 Theo & Philo
4. Theo & Philo (P95/each)
http://theoandphilo.com

This wouldn't be a legit list without Theo & Philo, proud purveyor of the country's first single-origin chocolates and the only bean-to-bar chocolate in the Philippines. Typically, the world's most expensive chocolates are made from beans from one region. Using cacao from Davao, Theo & Philo founder Philo Chua set out to create chocolate bars at par with the best of Europe. And so he did.

Counting flavors like Dark Chocolate with Siling Labuyo and Dark Chocolate with Calamansi as top sellers, Theo & Philo goes above and beyond typical flavors. Everything about their chocolates has been masterfully created, from the sleek and artfully designed packaging, to the sheer ingenuity each bar brings to the table. Case in point, the Calamansi variety is a refreshing delight. Hints of local lemon are a nice surprise in every bite, like a welcome tang providing a nice contrast to beloved dark chocolate. Oh, and if you're the type to measure chocolate by how well it snaps, this one gets a 10.
ADVERTISEMENT - CONTINUE READING BELOW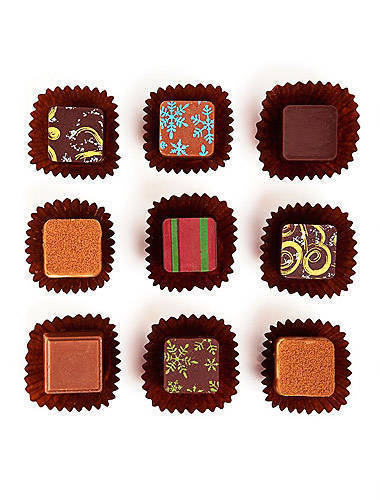 Risa Chocolates
3. Risa Chocolates' Truffles, Pralines & Crave Bars (P160 to P230)
Pam Cinco (0918) 942-4573; (0917) 565-7185; chocolates@risa.ph

Seriously decadent chocolate truffles are just one of the things Risa does spectacularly. Chocolate-maker Pam Cinco, a chocolate lover herself, was one of the first few local chocolatiers to craft her own recipes for gourmet truffles, pralines,and chocolate bars. It didn't take long before Risa became a bazaarista's favorite. Aside from truffles, Pam makes a mean praline-intricately designed and in mouth-watering flavors: Salted Caramel, Hot Cocoa, Crispy Hazelnut, and Tiramisu (P230, box of 6). A must-try is the Venezuela Milk Crave Bar, a Dark Milk chocolate (P160, mini) concoction whose flavors are deep and sultry. For milk chocolate fans who want something more extraordinary, this intriguing variety is a delicious discovery.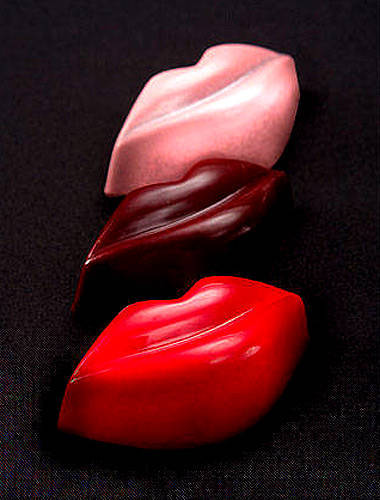 ADVERTISEMENT - CONTINUE READING BELOW
Sinfully by Makati Shangri-La
2. Sinfully's Chocolate Kiss (P55/each)
2F Greenbelt 5, Ayala Center, Makati
Tel. No. 792-6626

If you have very little self-control, make a run for it and avoid Sinfully at all costs. Makati Shangri-la's haute chocolate boutique in Greenbelt 5 is a breathtaking trap for chocoholics-once you walk in, it's nearly impossible to leave without wanting to take the whole shop home. With the scent of sweet, freshly made chocolate wafting from the shop's open kitchens, it seems the objective to lure was made by design (sneaky!). At Sinfully, a kiss doesn't just mean a sign of affection-it refers to the star specialty of Makati Shangri-la's resident chocolatiers, in flavors like white chocolate and star anise, dark chocolate and raspberry, and amaretto and coffee. This lip-shaped line is as seductive as seductive gets; its glossy candy-coated veneer beckoning you to a luxurious filling of velvety chocolate ganache underneath. In a word: ravishing.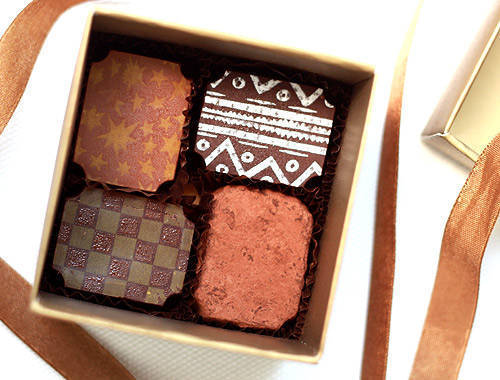 ADVERTISEMENT - CONTINUE READING BELOW
Machiavelli
1. Machiavelli Chocolatier Chocolate Truffles and Pralines (P50 to P70 each)
GF Rustan's Makati, Glorietta 4; GF Rustan's Tower, Cosmetics & Fragrances, Shangri-La Plaza Mall, Shaw Boulevard, Mandaluyong

In our quest for the finest artisan chocolates in Manila, it was Machiavelli's creative chocolate concoctions that impressed us the most. Their secret? Superior quality French and Belgian chocolates and inspired recipes. Their Grand Marnier truffle (P70) is the type to make you feel like you just struck gold. Rolled in French cocoa powder and made of couverture chocolate with generous cocoa butter content, it's one of the most phenomenal chocolates we've tried. Boldly flavored, with the chocolate ganache underneath boasting a splash of Grand Marnier, we call this a truffle with a lot of swag.

As far as their pralines go, the Cashew (P50) and Barako (P50) both left us floored; the harmony of flavors so on-point. While any chocolatier can introduce liqueur to cacao and call it a masterpiece, few chocolate-makers master the art of crafting boundary-pushing chocolate like a bona fide artisan. And that is exactly what Machiavelli does well.
Photos by Kris Alcantara (Machiavelli, Risa, Theo & Philo, Chocolate Fire, The Pastry Boutique); from the Facebook Pages of Risa, Choclery; www.paulenechocolats.com, and www.parkavenuedesserts.com.
Share this story with your friends!
---
Help us make Spot.ph better!
Take the short survey
Load More Stories