SPONSORED ARTICLE: 10 Best Times to Have Cream-O
We're not sure if we're certified Cream-O-holics but we just might be getting there
(SPOT.ph) Chocolate and cookies (and chocolate cookies) should really start speaking for themselves. Our mouths are too busy biting into them and there's very little thought left in our heads other than "mmm" after we've had our fill of these goodies.
Now, when it comes to simple snacks to take care of sudden cravings for toothsome eats, Cream-O has always been there. You can dunk it in milk, you can crush it and sprinkle it on ice cream, or you can eat like a normal person. You don't need a special occasion to eat this little treat but just in case you need an excuse to indulge, here are our 10 best moments to have a Cream-O.
1.       When you have PMS.
Nothing feels right, everyone's inexplicably annoying, and all you want is to curl up and be soothed but you're out and about. You wanna scream but alas, you can't afford that luxury. What you can afford to do is grab a pack of Cream-O Chocoloaded. They're soft and chewy and just about as good as a hug.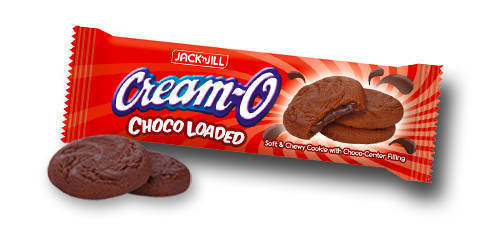 ADVERTISEMENT - CONTINUE READING BELOW
2.       When you've just been dumped and need something sweet, fast.
Did it really have to be in such a public place? Look on the bright side, it makes heading to the nearest convenience store and grabbing a pack of Cream-O Deluxe much easier. You need a little fudge, fast.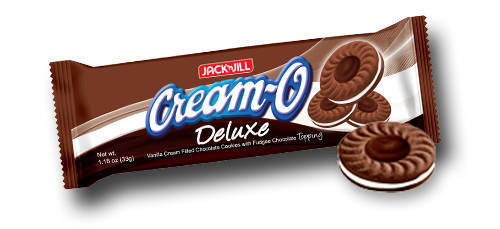 CONTINUE READING BELOW
Recommended Videos
3.       Before a big presentation or exam.
Get your fix of epicatechin! Epicatechin is a chemical found in cocoa, which according to Dr. Henriette van Praag's research published in The Journal of Neuroscience, can improve memory. Of course, it should be taken in reasonable amounts and Cream-O's three-piece packages are perfect for when you're about to have a brain workout. The original Cream-O Vanilla-Cream Filled Chocolate Sandwich, perhaps?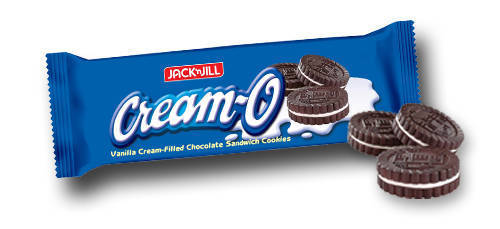 ADVERTISEMENT - CONTINUE READING BELOW
4.       Movie night at home with friends.
Curl up on the sofa and bring out the popcorn! And just in case things get a bit too salty with the snacks, bring out the Cream-O Cookies 'n' Cream to get your fix of sweetness.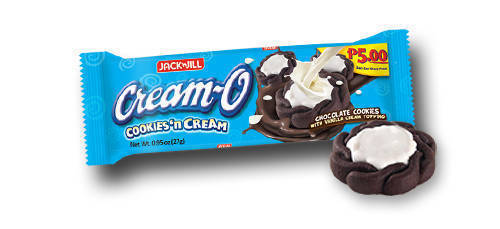 5.       When you're stuck in Friday night traffic.
Good lord, there is nothing that can take away the good mood of either going home or going out than being caged in your car with bus horns blaring from outside. Make sure you have something calming in your glove compartment, like some Cream-O Chocolate Chip Cookies, to soothe your senses.
6.       When you're stuck at your desk, trying to beat a deadline.
Is there a deadline you're trying to meet? Well, help yourself to some chocolate! It'll give you the energy boost you need for that one last round of revisions. If a bar of dark chocolate isn't at hand, get yourself some Cream-O Chocoloaded to deal with the stress. Go, go, go!
ADVERTISEMENT - CONTINUE READING BELOW
7.       While waiting for the train/bus/sundo/ATM.
By now, you're well aware that life in the Philippines is a waiting game. Keep a pack of Cream-O Crinkles in your bag, you never know when you're going to get stuck waiting for the right bus to arrive or if the people in line for the ATM need to withdraw from three different accounts. A rumbling tummy leads to a grumbling mind, and in an already stressful environment, who wants that?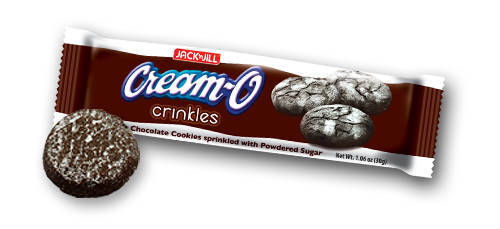 8.       While browsing online (FB, Tumblr, your crush's Twitter page/Spot.ph)
There's nothing quite like stalking that leads to a case of the munchies. Nibble on some Cream-O Chocoloaded cookies while you're lost in the mystifying world of the Internet.
9.       During a mani/pedi
Sometimes, you really just don't know what to say when people at the nail salon start talking to you. It's kind of hard to invest in TV time what with all the work you're doing and you just want to relax. Food in your mouth while you're getting pampered? We say yes to that. Time for a Cream-O Choco Cream-Filled Chocolate Sandwich!
ADVERTISEMENT - CONTINUE READING BELOW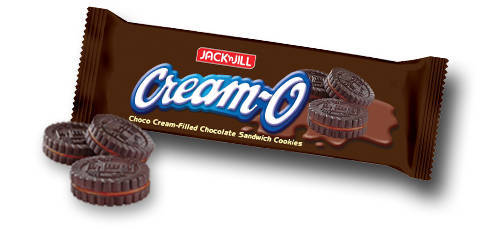 10.   While babysitting/bonding with nieces/nephews
Kids. They're good at entertaining each other when there's a bunch of them together. But if you need to start getting their attention, choose from the variety of Cream-O Chocolate Chip cookies out there and watch them flock to you. Then have some for yourself, too.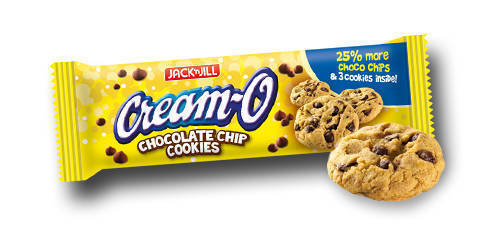 ADVERTISEMENT - CONTINUE READING BELOW
Visit the Cream-Oholics Facebook page and spread and share your Cream-O happiness!
---
Help us make Spot.ph better!
Take the short survey
Load More Stories