10 Must-Try Vegetarian-Friendly Restaurants
Ten places that make it easy to give up meat
(SPOT.ph) The following restaurants aren't necessarily exclusive to vegetarians, with the exception of Corner Tree Cafe and Pipino. They are, simply, amongst the friendliest to vegetarians, with more items on offer for those who avoid meat. This season, whether you're doing it for religious reasons or to get ready for the beach, aren't you glad Manila is has become friendlier to healthier eating?
We list, in random order, nine recommendations for Manila's Most Vegetarian-Friendly Places, from the book, Eat Out Now, with a 10th pick from SPOT.ph:
1.  Azuthai
Effectively blending the tastes, colors, and textures of authentic Thai cuisine, here one can consistently expect palate-pleasing dishes that are marked with just the right level of hot, sour, sweet, and tangy elements. The modern and minimalist dining room with subtle but distinct touches of decor from Southeast Asian nations is elegant and comfortable, making it the perfect place for a quiet lunch or dinner.
Milky Way Building, 900 A. Arnaiz Avenue, Makati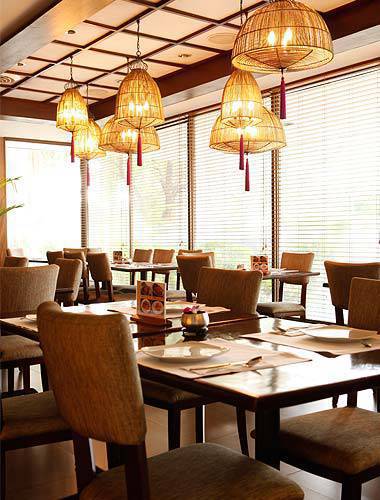 Posh interiors of Azuthai


ADVERTISEMENT - CONTINUE READING BELOW
2. Corner Tree Cafe
While this cozy spot prides itself in being vegetarian, its menu is hardly alienating to those who like their meat. The fact is, only 20% of its clientele is vegetarian. Step inside the cozy cafe with its genteel and relaxed atmosphere, and whatever ambivalence you might feel toward a meatless meal immediately vanishes, as you check out its diverse menu. Its veg-nut roast is as hefty as a meat-filled meatloaf, while the Arroz ala Cubana is made with tasty tofu.
150 Jupiter St., corner Saturn St., Bel-Air Village, Makati
3. Hai Shin Lou
Modest decor at many of the best Chinese restaurants often belies a great meal ahead, and this simple dining room is no exception. Serving up some of the best Chinese food in town, its decor is characterized by a stack of aquariums brimming with fish and other live seafood. A go-to spot for consistently delicious Chinese delicacies, manager Ben Chong will assist as you navigate through its extensive menu. At lunch, make sure to partake of the popular dim sum selection, and don't forget to ask about the monthly promotions, as they are always a real deal.
810 Arnaiz St., San Lorenzo Village, Makati
CONTINUE READING BELOW
Recommended Videos
4. Kashmir
A fixture since 1974, this family-owned Indian restaurant continues to deliver delicious and satisfying Indian fare. Roasted meats and breads are prepared in traditional tandoor clay ovens, and arrive at your table warm. In addition to the authentic Indian regional delicacies, a host of vegetarian, Malaysian, and Middle Eastern specialties are also available. Recently renovated, the rooms are adorned with elaborate details and brightened with opulent jewel-toned silks worthy of a Maharaja's palace. Attentive staff members, many of whom have been there for over two decades, oversee your meal and attend to your every wish.
Festejo Building,816 Arnaiz Avenue, Makati
ADVERTISEMENT - CONTINUE READING BELOW
5. Pipino
Pino's vegetarian sister restaurant prides itself in being 100% plant-based, so everything about it is fresh, clean, and wholesome. Its befitting interiors are simply, airy, and all natural, and when the afternoon sun streams through the windows, you feel you are instantly transported out of the city. Its menu, created by Pino's chef Edward Bugia, offers inventive and imaginative Filipino fare that is served generously and is deliciously satisfying.
39 Malingap St., Teacher's Village, Quezon City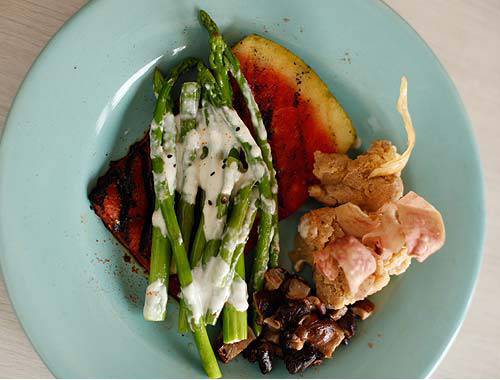 6. Swagat Indian Cuisine
This small and nondescript space has long enjoyed an intimate kind of popularity among Indian food lovers with dishes so good that we are willing to bet that it is also responsible  for converting ambivalent eaters into enthusiastic Indian cuisine fans. At its helm is Komal Khanchandani, the wife of an Indian expatriate, who was persuaded  to open a place of her own when she could not find the type of Indian cuisine that she was used to. She takes much pride in her cooking and in processing ingredients to make Indian food a little less intimidating, a little more accessible, and for her and other expats from the sub-continent, a lot more like home.
119 FCC Building, Rada St., Legaspi Village, Makati
ADVERTISEMENT - CONTINUE READING BELOW
7. Legend of India
Enjoy some of the best straightforward and authentic Indian food in the city. While the dining room may seem dimly lit by day, it should not deter you from the incredible flavors and unique dishes that highlight the menu. With a host of meat and vegetarian dishes on offer, this place serves fragrant food from the northern Indian states, which means the dishes here are creamier and the sauces, thicker. Chefs flown in straight from India  preside  over two kitchens-one created specifically for the preparation of vegetarian dishes-assuring diners of authenticity.
114B Jupiter St., Bel-Air 2, Makati
8. People's Palace
Since it opened in 1998, this Thai hot spot has been a notable presence on virtually every local guide of must-eat places in Manila, and all the attention it has received is more than well-deserved. Its food is fresh, authentic, and intensely flavored; the service is knowledgable and prompt. Its spacious, flower-filled, modern dining room has a definitive urban vibe, and is a perfect place for people-watching. The comfortable outdoor seating area and the extensive cocktail menu offer even more reasons to linger.
Ground floor, Greenbelt 4, Makati
9. B&T Mexican Kitchen
With Tex-Mex ingredients on display for you to survey, choose your dish, pick a filling, decide how you want it prepared, and then watch the friendly staff assembles your order-it's almost turo-turo in that way. If a stranger with a booming voice strikes up a conversation, he's probably one of the Tan brothers, Eric or Philip, who both own and run this Mexican joint. Ask for recommendations and either of the two will gladly share a thing or two on how to get the most out of your Mexican meal.
Ground floor, SEKAI center, Madison St., corner Ortigas Ave, San Juan
ADVERTISEMENT - CONTINUE READING BELOW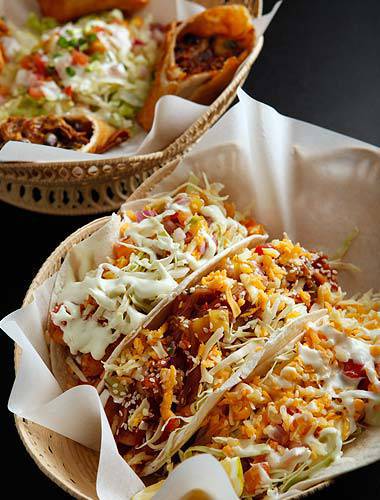 10. (SPOT.ph recommends:) Edgy Veggy
For the past six years, the then-small health-conscious contingent in Manila had Edgy Veggy on their speed-dial, ready whenever the situation called for a delicious tofu steak. In January, however, proprietor Denise Celdran finally opened her first official branch along Brixton Street in Kapitolyo, Pasig. The restaurant serves the same delivery menu and more; Edgy Veggy has panini, pasta, panizza, and even ready-to-cook meals.
No. 3 Brixton Street, Kapitolyo, Pasig
---
Help us make Spot.ph better!
Take the short survey
Load More Stories