Eating In
JJ Yulo explores new options for eating gourmet, at home and out.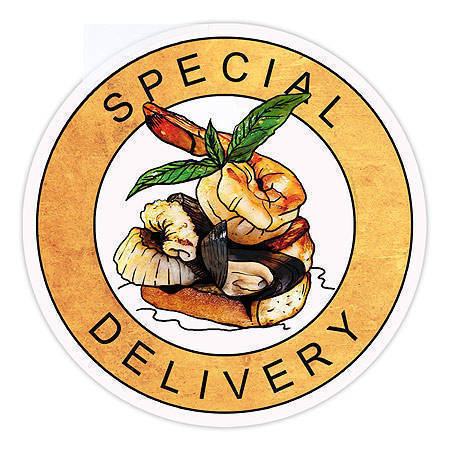 (SPOT.ph) Eating out these days no longer just means going to a proper restaurant.
With so many establishments competing for your attention, your taste buds, and your wallets, creative minds have come up with new ways to give you a proper eating experience. As the old adage goes, the more the merrier-always a good proposition for food lovers, in my book.
Here are some non-restaurant options for the hungry hordes:
The Private Chefs
Though hardly a new thing, the concept of the private chef has only been in the mainstream in Manila for over a year or so. The idea is simple: a chef, usually one who has no affiliations with any restaurant, offers his services to prepare a meal for you in the confines of your home. More often than not, personal chefs impose a specific head count for those availing of their service, unlike, say, caterers who can pretty much cook grub for your whole barangay. The beauty of this is that you can either leave yourselves entirely in the hands of the chef-always a good choice, in my opinion-or you can suggest what you like and don't like (and sometimes even suggest a budget) and the chef will find a way to work around that.
ADVERTISEMENT - CONTINUE READING BELOW
There's also the concept of the private kitchen-some chefs may have a space (usually in their own home) in which you will dine. This is usually fun because you get a little bit of a restaurant feel with the food and a little bit of a homey feel in terms of ambiance-plus you get to know what goes on in the mind of the person cooking your food.
Up in the cool climes of Baguio, there's a balikbayan chef who's been making waves for the past two years or so named Vicki Tinio Clemente (0915 643 8775) who prepares meals at her parents' house under the moniker Mama's Table. Who can resist an abundant meal in a beautiful home surrounded by pine trees and a garden? It's definitely one of the most charming, if not one of the tastiest, things to do in our Summer Capital.
CONTINUE READING BELOW
Recommended Videos
Back in Manila, there are several people who can do this for you: like Ilonggo gent Tom Bascon (0920 948 0972). Also a balikbayan, but from New York, Bascon has cooked in some of the city's most interesting restaurants, resulting in satisfying and creative food that can be both fun and even upscale, if you wish.
ADVERTISEMENT - CONTINUE READING BELOW
The Pop-Up Restaurant
For the hip kids and the adventurous eaters comes the pop-up restaurant, which is basically a restaurant within a restaurant. A group may want to test their food or their concept by taking over an existing restaurant during their off hours or non-peak days, and serve a totally different brand of food. A local group, Manila Pop Up (they're on Facebook and Twitter), led by wunderkind Erwan Heussaff and some other cohorts,  just did one a few weeks ago, taking over a Thai restaurant and serving a mash-up of South American and Vietnamese. Yes, you read that correctly. As confused as it sounds, I must say that as a customer, I had a really good time. The food was pretty good and the place was hopping! [Manila Pop Up also hosted an event recently: the Kabukicho Dive Bar. Read more about it. -Ed]
Expect more from these young upstarts in the near future.
ADVERTISEMENT - CONTINUE READING BELOW
The Home-Delivered Gourmet Meal
Enterprising gentleman Jeremy Slagle, the man behind Mr. Delicious Artisanal Corned Beef, is in motion once again with his new product, Bistro Sa Bahay. His goal: to deliver to your home a decent, chef-cooked meal at an affordable price, using the best available ingredients. With a menu that changes daily, and a hand-picked network of suppliers for proteins and produce, his clientele are assured that they're getting nutritious and healthful food every time they order-and with prices hovering around the P250 mark, that's a great deal. Slagle is the kind of guy who will roll out fresh pasta for your meal-heat it up, pour yourself a beverage and pretend you're in your favorite restaurant, sans the driving, parking, and other hassles. You can lounge around comfortably in your underwear if you wish, while feasting on restaurant-grade grub. Contact him at info@mrdelicious.ph.
Times sure are changing. Now get out there (or stay in) and eat.
ADVERTISEMENT - CONTINUE READING BELOW
Share this story with your friends!
---
Help us make Spot.ph better!
Take the short survey
Load More Stories