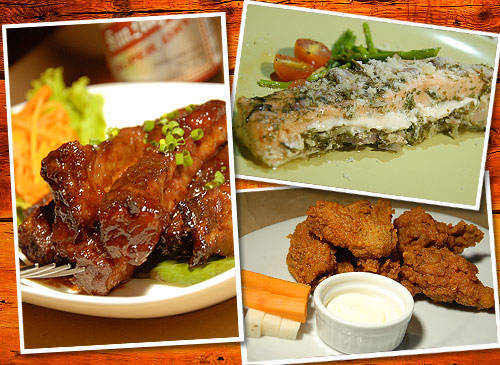 (SPOT.ph) Pairing food and wine is a practice that has long been established, but food with beer? Because beer is heavy, most people consider it a meal in itself, often just pairing it with salty bar chow to complement a longstanding drinking session.  

On May 19, San Miguel Brewery put together a Bar Crawl-yet another novel concept in the local nightlife scene, if we may add-to demonstrate how beer can enhance food, and food, beer. Participants hopped through four bars, where quickly they discovered which type of dishes are best paired with a brand from San Miguel's Lifestyle Brews line. Read on and find out how you can get the best of that bottle of beer!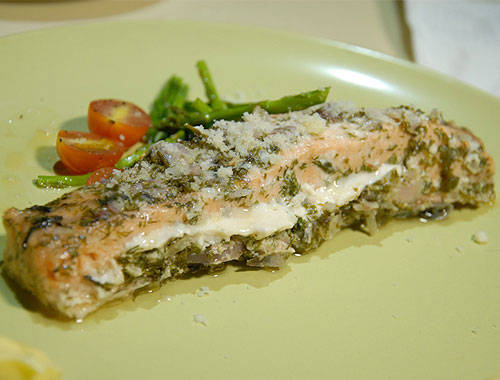 When eating fish for dinner, consider having a tall glass of a full-bodied beer


Mild meats are good for full-bodied beer
For a full-bodied beer-think maximum volume and round flavors-mild meats like fish or chicken go best. At Locale, at City Golf in Pasig, the first stop of the bar crawl, crawlers were treated to baked salmon and stuffed chicken to go with the brewery's all-malt beer. The sweetness of the beer tamed the creamy sauce that feature in both dishes, while flakes of salmon and strips of chicken break the volume of the beer. Surprisingly, the beer wasn't that heavy-having "all-malt" in the name makes you think it is, right?-and pairing it with light meat makes for a just-right dinner.
ADVERTISEMENT - CONTINUE READING BELOW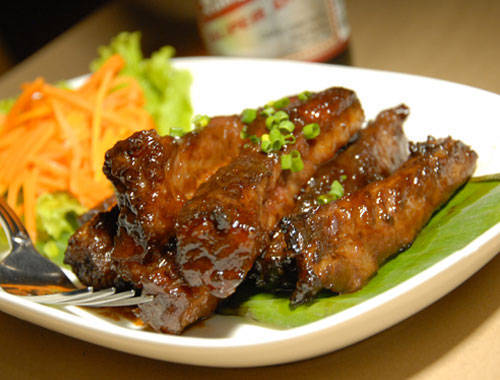 Dry beer lifts the heaviness of pork and beef



Get a bottle of dry beer if you're having fatty dishes
When pork or beer is on the agenda, get yourself a bottle of dry beer. Dry beers delay the possible umay that often comes with eating fatty food. They are not as sweet and they taste rather clean; qualities that allow the full flavors of, say, the pork sisig that you're having, take front and center. The crisp flavor and the light body of dry beers, like San Miguel Super Dry, balance out the oil of pork and lift the heaviness of beef. You know how you dunk chicharon into vinegar to lift the heavy taste? It's the same principle.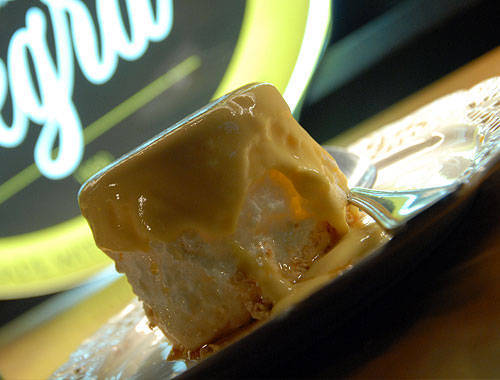 Think double D: dark beer with dessert
CONTINUE READING BELOW
Recommended Videos
You can have beer with dessert
Pairing of dark beers with dessert items is something we're seeing more and more. Some even go as far as adding ice cream to the equation, but in case pairing beer with ice cream seems too far off for you-like the toilet-try something less adventurous and settle for, um, chocolate cake. The full-bodied, bitter taste of dark beers leans toward sweet caramel tones, making it a good dessert partner. During the San Miguel event, bar crawlers were brought to Cerveseria in Greenbelt, where they sampled the restaurant's Canonigo and were served Cerveza Negra. Smothered in caramel sauce, the canonigo highlighted the caramel tones of the beer for a nice sweet ending.


Share this story with your friends!
---
Help us make Spot.ph better!
Take the short survey
Load More Stories