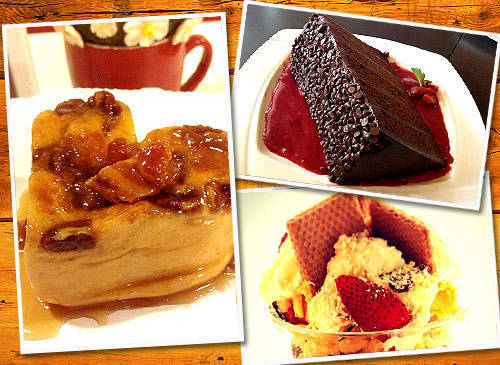 (SPOT.ph) Summer dieting is hard work: replacing dinners with cereal, replacing sugar with artificial sweeteners, replacing rice with air. Eating less coupled with several painful hours in sweat-stained gym clothes all in hopes of that drop-dead gorgeous beach body which, by the way, will only be exposed for a few days at the beach (unless you don't have a job), is a tough sacrifice. But is it all worth it? If only for the photos and self-preservation, yes!

But summer is finally ending and with the impending rainy season, you'll need a little extra padding to keep yourself warm and cozy. We know it's a bit of an adjustment to go from near-starvation to eating like the rest of the world, but here are some desserts to kickstart the program.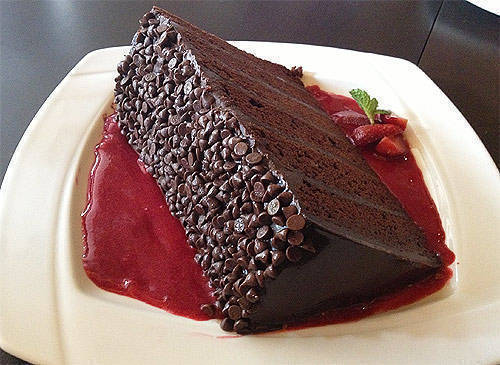 P.F. Chang's Great Wall of Chocolate Cake

A week's meal for six anorexic people and a challenge even for the most passionate lover of chocolate, this six-layer cake is nothing to be coy about. Each rich, chocolatey layer is about an inch thick and welded together by sweet, gooey chocolate frosting. The luscious overload is locked inside by thousands of semi-sweet chocolate chips completely enveloping it in the subtly crunchy, deep flavors of melt-in-your-mouth dark chocolate. Oh, and did we mention that it's served bathing in a moat of cool, tangy raspberry syrup?

Be quiet and listen closely: one bite of this sinful, 1,440-calorie edifice and you can hear thousands of weight-watchers gasp in either disdain or jealous agony. Ignore them and take another bite, loudly this time.
ADVERTISEMENT - CONTINUE READING BELOW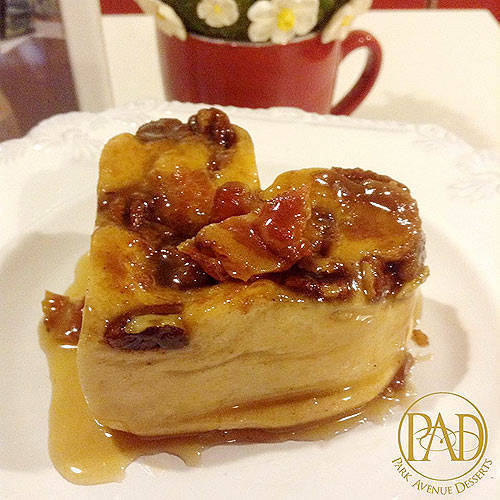 Hunny Buns by Park Avenue Desserts

A heart-shaped cake to a heartfelt end to summer dieting. The bread-pudding-like pastry gives a little as you slice into it, a telltale sign of the perfectly moist bake underneath the pecan-speckled surface. A bittersweet crunch rips through the creaminess with every bite of the roasted nuts, and while that is all well and good, this dessert only becomes so with a healthy douse of caramel sauce, creating a delicious spectacle in a way only caramel can: mouths watering in eager anticipation as it drips down the sides, embracing the cake in sweet, glossy, gooey comfort. For such a queenly confection, only a crown of cracker-crisp smokey bacon will suffice.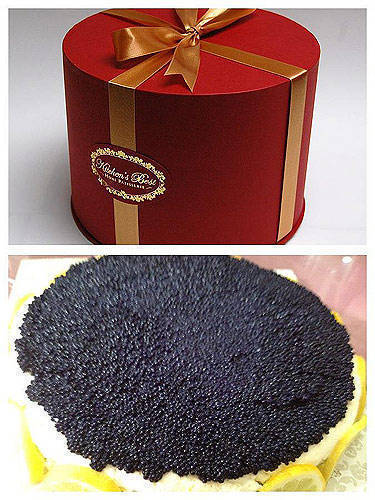 Caviar Cheesecake by Kitchen's Best

The luxury of caviar is not in the hefty price tag or the very select people who care (or pretend to care) for it. Caviar intimidates through sheer reputation, a veneer of ostentation that, unlike the warm fuzzy promises of apple pie, doesn't make an effort to be liked. The popping bubbles of sticky brine dare you to take a second salty bite. And only those who flirt back are able to ease their palate into that robust, tacky saltiness...

Now about that cheesecake. The perimeter of cream cheese is held together by slices of fresh lemons and on top, a lavish layer of lumpfish caviar that deceptively resembles blackberry coulis. Slicing into it, and something like a deconstructed egg salad spills out: diced onions, chopped spring onions, and crushed hard-boiled eggs all folded into in tangy mayonnaise-components that either complement the brine or counter it. The caviar doesn't tease, as it usually does, and instead explodes in unabashed, popping saltiness. It's not a sweet ending, but a cheesecake, by any other name, is still a dessert.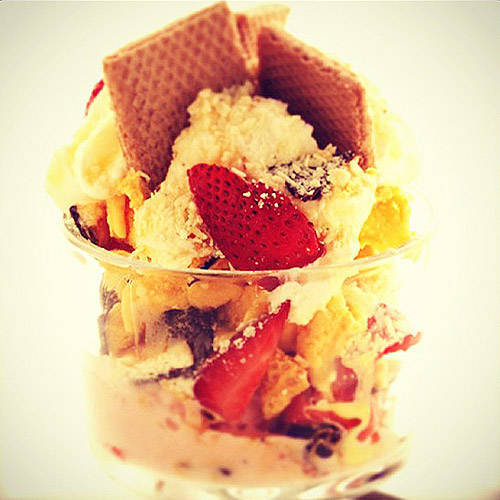 Chocolate Fire's Berry Honey Crunch Sundae

There's a haphazard quality to the way this towering sundae is presented. Blobs of vanilla, strawberry, and mango ice cream are tossed inside the trifle bowl, flanked with a few sticks of wafers, spiked with dried cherries and strawberries, smothered with pure whipped cream, sprayed with chocolate sauce (and from the looks of it, smeared on the side of the glass as well) and honey, then, in a sudden act of finesse, daintily sprinkled with some crushed honeycomb. The selection of  classic components takes us back to a time when we could eat sundaes by the bowlful and not gain an ounce. It's creamy, rich, and despite flaunting a seemingly simple design, pushes you to get creative with the eating part: spoon it, lick it, spread it on the crunchy wafer, drink the melted drippings from the bottom of the bowl...

Hold on! Chocolate shavings overboard! Chocolate shavings overboard!
CONTINUE READING BELOW
Recommended Videos
Share this story with your friends!
---
Help us make Spot.ph better!
Take the short survey
Load More Stories