New Bar Alert: Exit Bar at Legaspi Street in Makati City
Another speakeasy opens in Manila.
Exit Bar
Corinthian Plaza 121 Paseo de Roxas corner Legaspi Street, Makati
Tel. No. 551-1283
Open 5:30 p.m. onwards, Monday to Saturday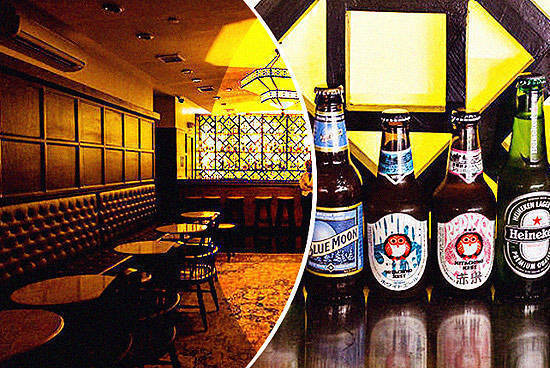 (SPOT.ph) A few life lessons you can learn while having a drink, or three, at Exit Bar: To get to better times, sometimes, you need to get off at the next exit. Often, however, exit doors are unmarked, so finding one seems impossible. But they are there; trust your instinct that you've already found it. When opening said door, be gentle. And when you've finally stepped out, you'll realize you don't really need much to be happy: A dim room, rock n' roll music turned down low, a proper drink, and a few friends are enough.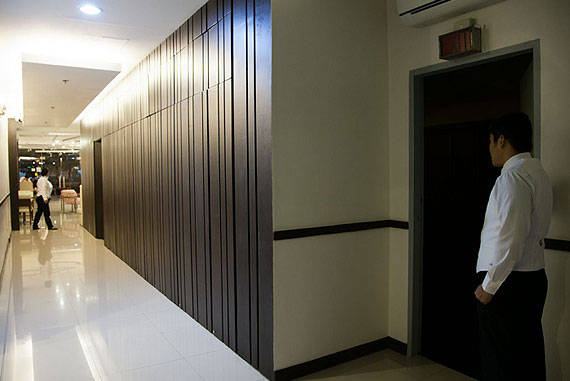 ADVERTISEMENT - CONTINUE READING BELOW
Look for the exit door at the back of Plaza Cafe. It will lead you to Exit Bar


That's the kind of conversation you'll find yourself having-or hearing-at Exit Bar, the newest speakeasy in Manila. Located at the back of Plaza Café in Paseo de Roxas, and with nary a sign, Exit offers a kind of privacy that allows for a very relaxed and candid drinking session. It's becoming a favorite secret spot among the city's who's who. "Most of the other bars are too loud or smoky or distracting...What if I just want to hang out and talk and drink?" says one of Exit's owners who refuses to be named.
CONTINUE READING BELOW
Recommended Videos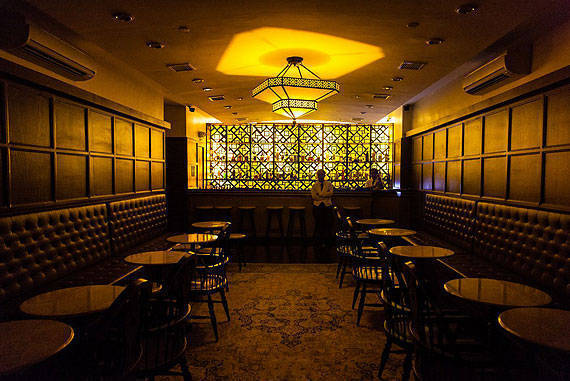 Dimmed lights, soft rock n' roll from the speakers, and attentive wait staff make for a relaxed drinking experience


It boasts a short but formidable drinks menu. The beer list is impressive, what with imported beers like Blue Moon, Guinness, Sapporo, Stella Artois, and Hitachino Nest (P200 each) complementing the four lifestyle brews of San Miguel: Pale Pilsen and San Mig Light (P100), Super Dry and Cerveza Negra (P120). "A lot of the beers we serve, you can also get in restaurants. But do you really want to go to a restaurant to drink?" reasons the owner.


ADVERTISEMENT - CONTINUE READING BELOW
More than the brands on offer, Exit proves it's the seemingly insignificant details that matter: the way the beer is poured, the kind of glass used. "When you drink a Guinness, you drink it from a proper Guinness glass. When you order a Blue Moon, we serve it in a Blue Moon glass. When you drink a Stella, it's in a Stella chalice," the owner explains. It's what makes them different, he says, and it's true.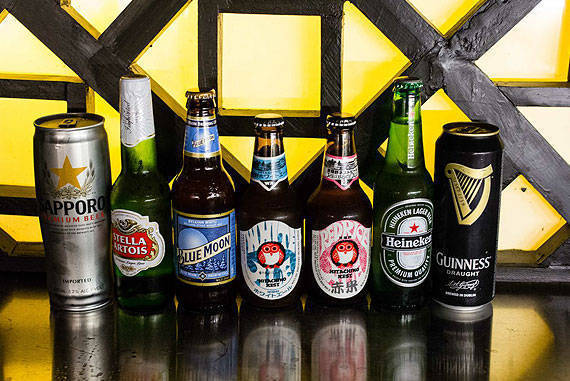 Some imported beers on offer


Just as impressive are Exit's cocktails. The wait staff all say one thing when asked for their recommendations: Try the De Rigeur (P200). A combination of bourbon, grapefruit, and honey, De Rigeur slides smoothly down your throat, without that bitter hint of alcohol.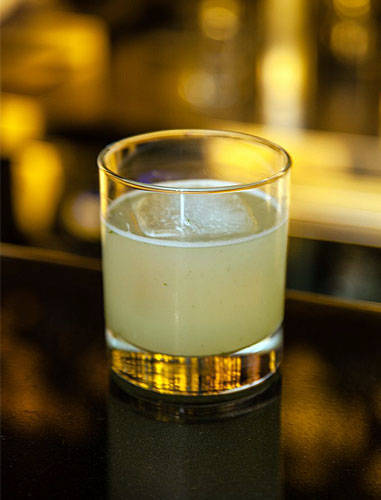 ADVERTISEMENT - CONTINUE READING BELOW
Exit Bar's pride and joy: De Rigeur


If you want to pretend you're going for the lesser evil, try the Old Sport (P200). The taste of cucumber floats above that of lemon, mint, and gin, making you feel as though you're having juice instead of a cocktail.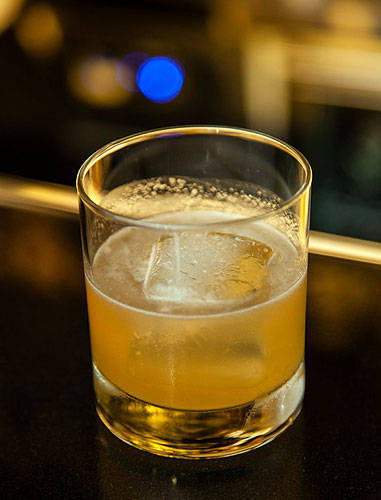 For the health halo, try the Old Sport

The Crow Cocktail (P180) is such a ladies' drink, both in looks and in taste. It's a kind of drink a gentleman can offer to order for his date.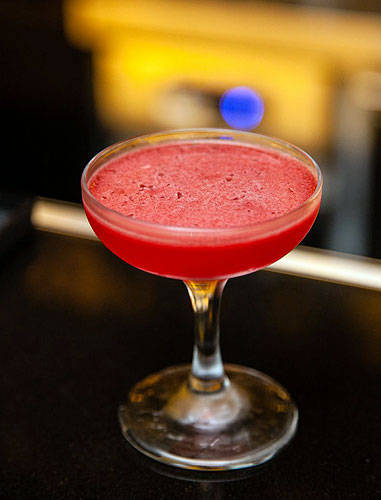 ADVERTISEMENT - CONTINUE READING BELOW
Ain't the Crow pretty?

Exit opened at the end of May but they only started serving bar chow this month. Like the drinks menu, it's a small, comprised of nachos (P350), pretzels (P150), potato skins (P300), and fried zucchini (P200). If you need something heavier to go with your drinks, not a problem-Plaza Café, a terrific sandwich shop, is right outside. Patrons can freely order from there and have the food brought in to Exit. Or, they can have a sandwich feast post-drinks and leave the premises an even happier person. Which is yet another lesson learned: alcohol makes life much better. But sandwiches, more so.
Photos by Tammy David
---
Help us make Spot.ph better!
Take the short survey
Load More Stories