Trend Alert: What the heck is juicing?
We spill the details.
(SPOT.ph) It sounds like a dirty word. Juicing. Juices. But juicing, which has paradoxically become as trendy as the sinful Cronut, is as clean as clean living can get. Juicing is the process of extracting juice from a fruit or a plant through manual, mechanical, or industrial means. A practice promoted by advocates of the raw food movement, juicing results in detoxification, weight loss, and an overall healthy lifestyle.
Methods:
Before we say anything, we have to clarify one crucial point: a blender is NOT a juicer. A blender chops everything up to reduce it to a liquified version of its former self. There are several ways to juice, but the more popular methods are doing it by hand (the ol' pressing half a lemon on a piked surface otherwise known as a citrus press), or using either a cold press or centrifugal extractors. Let's explain the difference between the latter two.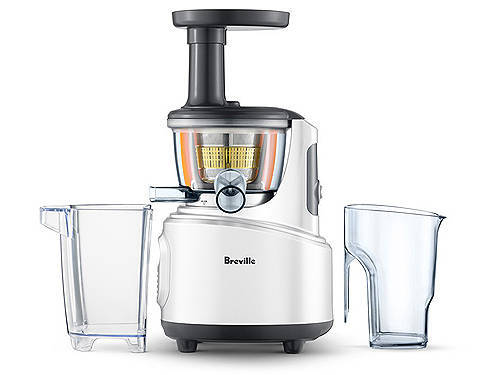 ADVERTISEMENT - CONTINUE READING BELOW
The Breville Juice Fountain Crusher (cold press) will set you back $299.
"Cold press" is a method that operates on a careful masticating or chewing (by machine) process. Because it's slower, there is less friction in the compression, thus generating less heat, and thus preserving more of the fresh nutrients and enzymes. There's minimal separation between juice and foam which results in more pulp, yielding again more nutrients. Cold press juicers are pricier, more gradual, but pumps out much more liquid compared to centrifugal ones.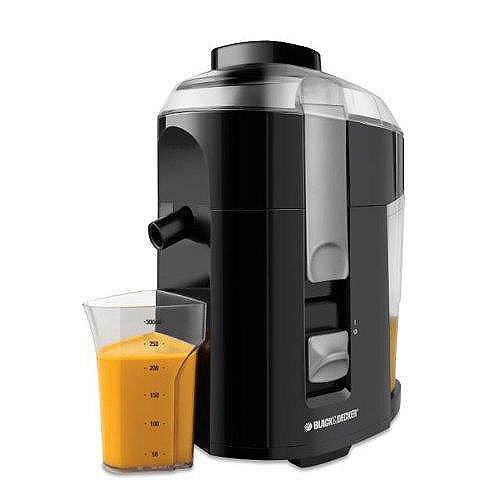 CONTINUE READING BELOW
Recommended Videos
The Black and Decker JE2200B 400-Watt Fruit and Vegetable Juice Extracor (centrifugal) has an SRP of $35.
Centrifugal extractors are cheap, fast, and easy to use. Instead of a gentle and slow squeeze, it operates by crushing the fruit or vegetable through a spinning blade very quickly (like a less intense blender), then straining the produce to separate the juice from the solid particles. The result is something like a wet pulp and the friction from the rotating blade kills potential enzymes.
ADVERTISEMENT - CONTINUE READING BELOW
Instant juices:
But if you're not one to do things by yourself, there's the old standby: buy them! There are establishments that would gladly crank up the machine for your health requirements. One of its local pioneers is the ever reliable Juju Cleanse. Requiring no introduction, Juju Cleanse presents the concept of juicing to the customer with three levels in their program: an introductory (mostly fruit-based to be consumed once a day); the mid-range (twice a day with a balance of fruits and veggies); and the intense third (mostly green, veggie-based beverages three times a day). You may also choose the duration of your detox as well as Solo cleanses that cater to a specific purpose (Complexion, Energy, Immunity, etc).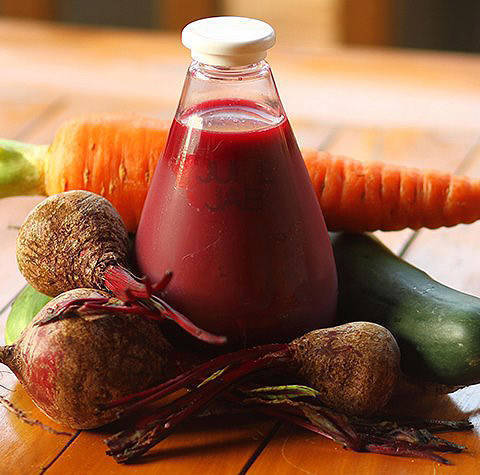 Juice Jab works the same way, but is slightly more affordable. Both Juice Jab and Juju Cleanse deliver to your doorstep every night, ensuring only fresh bottles every time.
ADVERTISEMENT - CONTINUE READING BELOW
Find out more about Juju Cleanse and Juice Jab here.
A new player in the juicing game is Drink Spruce which sells juices by the bottle at Plana Forma studios and Plaza Cafe. Owned by three health-conscious sisters, Drink Spruce uses the cold press method to create drinks like The Skinny Bitch (pear, cucumber, pomelo, celery parsley), Beta-Max (carrots), Apple of My Eye (apple, lemon), and more. It's intended as a healthy alternative to refreshments.
For those who want to take their juices at leisure, Pump Juice Bar is a good option, especially for those looking to replenish after yoga or just craving a healthy beverage. Pump uses 100% natural ingredients with no sugar; add-ons are normally limited to the occasional shot of wheatgrass. However, juicing at home is still recommended since you know exactly what's in your drink.
Tips for Self-juicing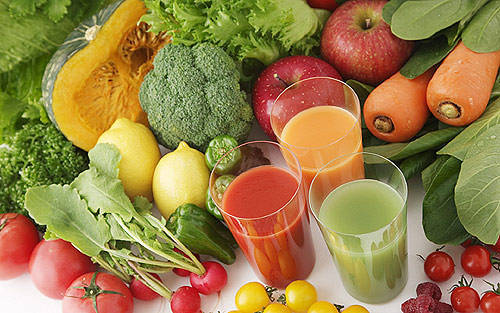 Look at all the colors! Photo from lemonblossomhealth.com
ADVERTISEMENT - CONTINUE READING BELOW
It's as simple as putting stuff inside a dispenser, but you still have to be careful with making your juices. The worst that could happen is that you'll whip up a bad combination (brussel sprouts and strawberries, anyone?), but you must remember a few key things.
1. It's not necessarily a substitute for a meal. Unless you're on a specific detox program (that is hopefully doctor recommended), juices are meant to serve as supplements to a daily diet. It's good to drink on an empty stomach since the enzymes and nutrients will break down easier.
2. Make juices based on color. As much as we prefer to combine ingredients that make sense to the palate (again, brussel sprouts and strawberries, anyone?), it's better to mix and match produce with different colors. It's an old vegetarian trick to ensure that a comprehensive range of nutrients is covered.
3. Drink it fresh. Keep your fruits and vegetables chilled as it's better to juice them that way. After masticating, i.e., juicing them, make sure to drink up. The longer they're exposed to the elements, the less their potential. This is why juice delivery services like Juice Jab and Juju Cleanse are keen on getting you to drink within three days.
Share this story with your friends!
---
Help us make Spot.ph better!
Take the short survey
Load More Stories