10 Must-Try Local Spreads and Dips
Choose your own bread adventure.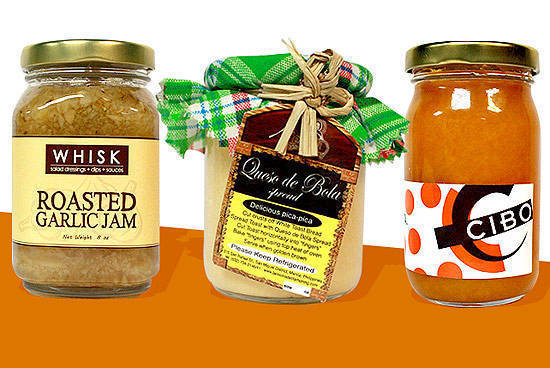 (SPOT.ph) Bread is back. Have you seen the number of pastry shops and boulangeries opening shop lately? But while the carbo-riffic promise of well-crafted bread is good on its own, you can make it better with the right jam or spread. Choosing which are best shouldn't be a problem-we've done it for you.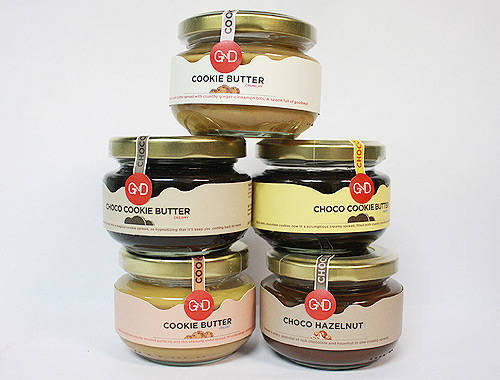 10. Gonuts Donuts (P99)
Picking one among three cookie butter flavors (five if you count creamy and crunchy) is like picking who your favorite is among your children. What do you feel like? The slightly spiced mealy quality of plain cookie butter? The velvety sinfulness of chocolate? Or maybe the nutty notes of Nutella? Grainy or grainier? Though the gingery tinge is distinct, GnD's cookie spreads are decidedly milder than Trader Joe's and Lotus Biscoff and folks averse to the unabashed hits of the latter two might find this delicate quality appealing.
Best with:
ADVERTISEMENT - CONTINUE READING BELOW
While it pairs well with biscuits and bread-try not to spread it on salted items like crackers which tend to cloud the flavor-it's mild enough to push for a spoon-licking, non-cloying quality.
Available at Gonuts Donuts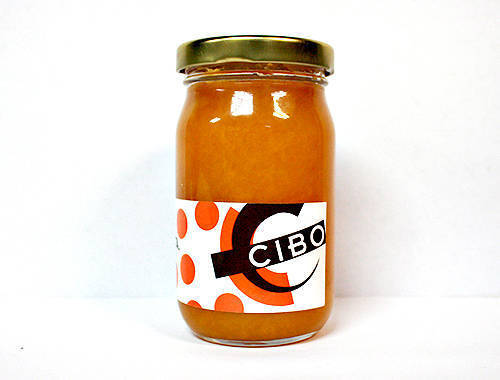 CONTINUE READING BELOW
Recommended Videos
9. Cibo's Marmellata di Mango (P192)
Fans of Cibo's mango and cheese panini don't need to go all the way to a branch to satisfy cravings. Try to replicate it at home; Margarita Fores has made her mango jam available for commercial purposes. There's a raw type of sweetness to this homemade marmalade, and with a softer setting, it feels almost like a conserve. Understandably, it doesn't have the sweet-tanginess of fresh mangoes; instead, the profile is more reminiscent of the preserved dried kind from Cebu that we love.
Best with:
Don't try it on breads that are big on flavor like foccacia or garlic bread. Go for something milder and with a bit more texture like brown bread just to contrast the arrant sweetness of this thick jam. For a touch of saltiness, try it with proscuitto.
ADVERTISEMENT - CONTINUE READING BELOW
Available at Cibo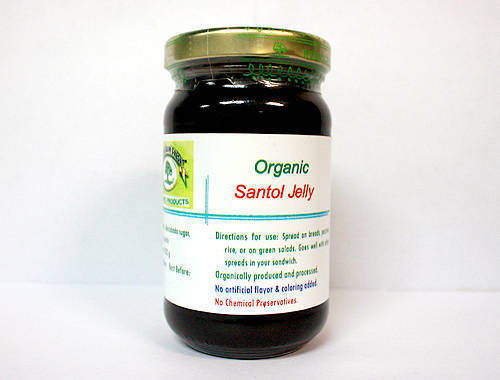 8. Organic Santol Jelly (P145)

The scent is slightly pungent and the flavor is hazy. It has the strong whiff of something preserved, the kind that takes over your palate. The initially overwhelming tart flavor may take some getting used to, but fans of fruity profiles might consider it love at first taste.
Best with:
The buttery wonders of brioche might help temper the assertive flavor. You can also pair it with peanut butter instead of the traditional grape jelly.
Available at Got Heart Foundation White Plains Avenue, Quezon City; Esteban Abada Street, Quezon City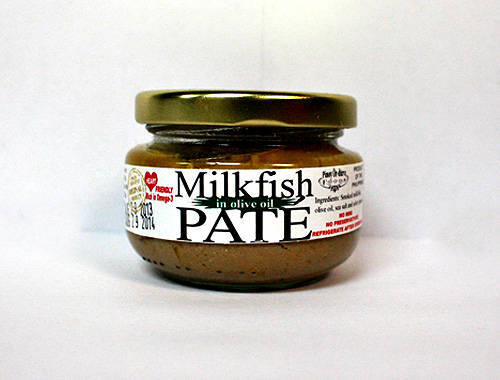 ADVERTISEMENT - CONTINUE READING BELOW
7. Pinoy Ordurvz's Milkfish Pate (P95)
The overall effect of this unique rendition can be a little disconcerting. The texture is similar to the grainy feel of liver spread, but instead of a peppery taste, a succulent almost bland-ish flavor bursts in your mouth. But that's what bangus tastes like: mild, subtle, teasing. We love how Pinoy Ordurvz doesn't try to manipulate the natural appeal of milkfish into something different.
Best with:
Use it in small doses on sliced baguettes or crostini. You may want to try it for canapes: sprinkle some pepper, add a bit of celery, and you're good to go. You can even use it on salads in place of tuna.
Available at Salcedo Market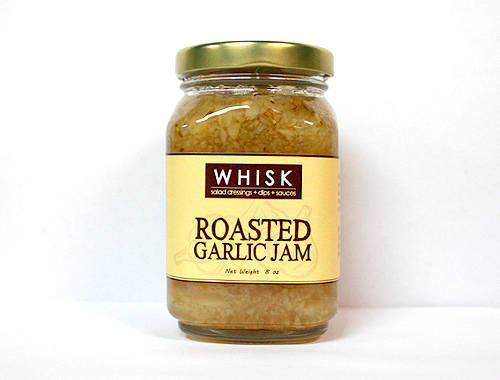 6. Whisk Roasted Garlic Rosemary Jam (P280)
Try to take a sniff under the airtight lid: we swear the scent of garlic seeps through the metal and plastic. This jar is equal parts sweet and savory: giant chunks of garlic swimming in the sweet jelly further peppered with dried rosemary leaves. Each bite and you get the spicy pungence of garlic and just a hint of the herby piny profile of rosemary.
ADVERTISEMENT - CONTINUE READING BELOW
Best with:
Craving garlic bread? Slather some of this on a piece of plain toast and you're there. It's also effective seasoning for meats. Glaze your lamb chops or steaks with Whisk's jam and you have an extra layer of garlicky flavor.
Available at Taste Central or visit their website for more information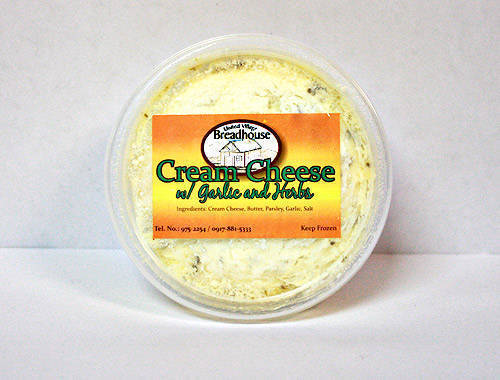 5. United Village Breadhouse's Cream Cheese with Garlic and Herbs (P50)
If this spread were a date, it'd skip the flirtation and go straight for the kill. The tanginess of cream cheese is at a level where your eyes pop open and your tastebuds tingle. It comes as a surprise since cream cheese is one of the more milder options of processed dairy. The "garlic and other herbs" play quietly in the background.
Best with:
Finger food just because it's a little too powerful for sandwiches (unless you add a separate protein component to keep things even) and a little too indelicate for cheesecake. The texture is very similar to margarine so it's easy to smear it on a piece of bread.
ADVERTISEMENT - CONTINUE READING BELOW
Available at Salcedo Market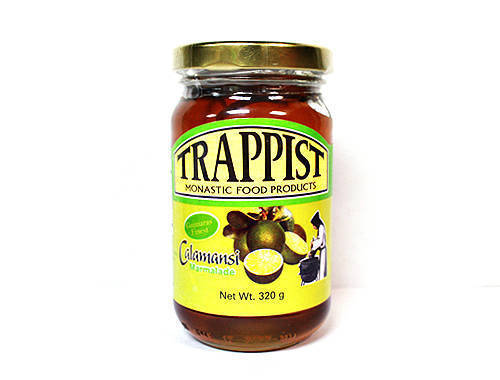 4. Trappist's Calamansi Marmalade (P150)
Once you pop open the jar, you'll be greeted by the sight of a smooth, solidified honey-hued surface that, when broken, reveals a jelly-like consistency. Strips of calamansi peel float near the top, a sign that this is marmalade made with the traditional process. The smell is a perfumy zestiness that reminds us of  freshly baked calamansi muffins from Real Coffee in Boracay. The marmalade itself is surprisingly not sweet, with a tang that doesn't overwhelm and just a shade piquant from the peel.
Best with:
Scones are a good option. You might want to work this into more savory hors d'oeuvres, too. Use it to substitute for the usual lemon in a dory-calamansi canape.
Available at Salcedo Market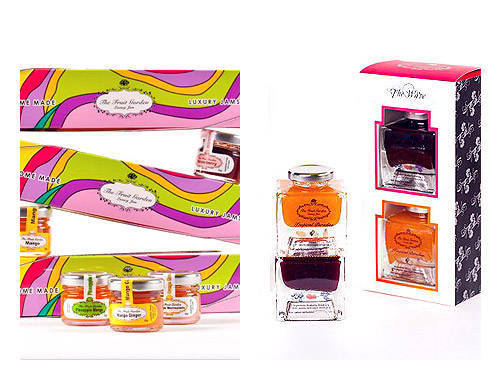 ADVERTISEMENT - CONTINUE READING BELOW
3. The Fruit Garden (P140/large jar)
The Fruit Garden is the Inno Sotto of local jellies. This luxury spread takes a careful handcrafted approach from the last bit of fruit in the jam to the heavy French jars down to the smallest curve in their box. A favorite of hotels, The Fruit Garden cuts their sugar content short, relying on natural fructose to sweeten their product, the result is a fresh, mild-but-distinctly flavored jam that goes perfectly with tea. Everything is made by hand because Pierre Marmonier knows that it takes a true artisan to make something this good.
Best with:
Make it a teatime habit: scones, madeleines, toast points, a pot of peppermint tea on hand. Interestingly enough, it works incredibly well with milk buns, the creaminess of the soft dough jibing seamlessly with the tarty potential of their Berry Duet. And like every eureka moment, we discovered it by accident.
P.S., The Fruit Garden jams have also been adopted to several savory menus.
Visit The Fruit Garden website for locations.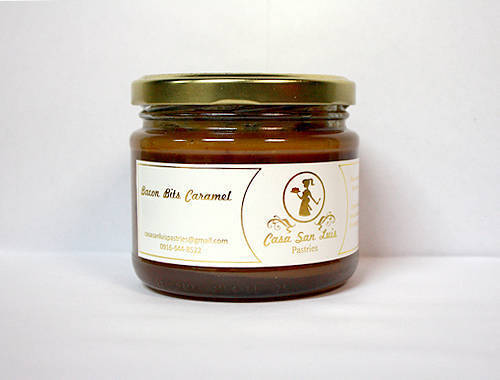 2. Casa San Luis' Bacon and Caramel Sauce (P700)
ADVERTISEMENT - CONTINUE READING BELOW
Whether it's fruit cake or dipping sauce, Casa San Luis can do no wrong. Of their many delectable selections, it's the culpable bacon and caramel that's most captivating. If you're a believer of bacon, then this smoky and sweet combination will prove to be fail-safe. Casa San Luis doesn't just sprinkle bacon bits on their spread, they use strips and chunks, all happily interspersed with the gooey caramel. We'd dig into the stuff with a spoon if it wasn't too sinful-not that that's stopped us. Nothing is ever too much, in this case.
Best with:
We recommend it on its own, but it also works well with pretzels, bagels, and brown bread. It comes with shortbread biscuits, but they're a little too saccharine and crumbly for the already sweet and thick sauce. If you're feeling extra playful, you can try it on sourdough to add to the palette of flavors.
Available at Taste Central or visit their website for more information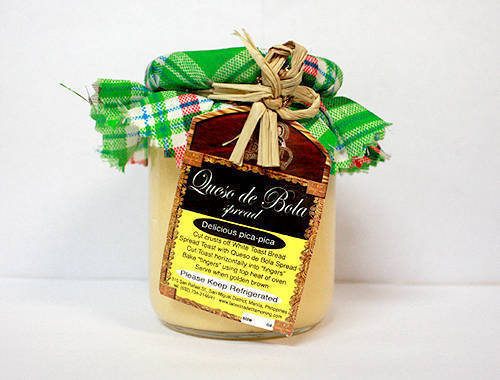 ADVERTISEMENT - CONTINUE READING BELOW
1. La Cocina de Tita Moning's Queso de Bola Spread (P250)
This one is a sleeper hit. There's that characteristic sharpness from the traditional ball of cheese that we love, but it's somehow softer and more mellow. It has just enough richness to be lipsmacking. It's not over the top. Just a rustic spread that's beautifully homemade.

Best with:
We like it on Skyflakes or, to be a bit fancier, dinner rolls because something this good doesn't require complication.
Available at Salcedo Market
Share this story with your friends!
---
Help us make Spot.ph better!
Take the short survey
Load More Stories