The 10 Best Things We Ate This November
Noteworthy dishes from this food-filled month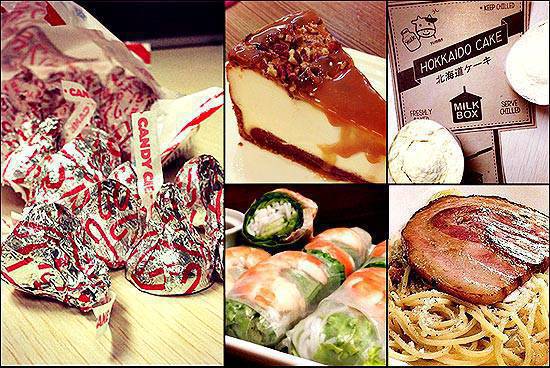 (SPOT.ph) If you don't already know, here at SPOT.ph, we love food. You need it to live, but we find that there are some dishes that go well past the virtue of necessity. While others content themselves with a deep fryer and the usual salt and pepper, there are some who make-or at least try to make-an art out of it, with delicious displays and even yummier flavors. We believe those that go above and beyond their duty deserve necessary recognition. Our top picks among the dishes we ate throughout November: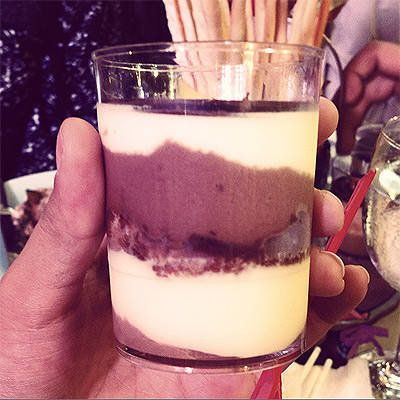 ADVERTISEMENT - CONTINUE READING BELOW
1. Cake Cups from Cupcakes by Sonja
Taking cupcakes to a whole new meaning are Cupcakes by Sonja's Cake Cups, a creamy-crumbly confection inside a small glass jar. There are three flavors-Tres Leches with Strawberries, Coffee Caramel Biscoff Crunch, and Milk Chocolate and Hazelnut Praline-and part of the proceeds go to funds for the students at Move.org. The cakes, P165 each, are good on their own, but with the extra seasoning of helping those in need, they become nothing short of heavenly.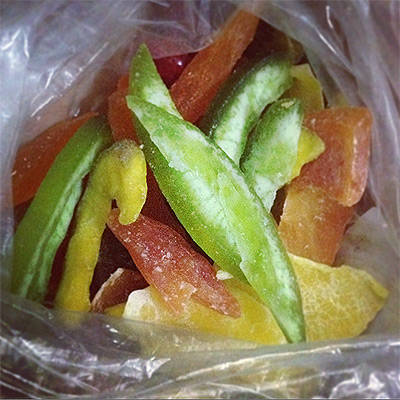 ADVERTISEMENT - CONTINUE READING BELOW
2. Dried Fruit Treats at Marketplace by Rustan's

Dried mangoes? So last year. Marketplace by Rustan's offers more than your average dried fruit with an assortment of pineapple, melon, ginger, cherry, pomelo, and guavas sold by weight. A flourish of sugar  makes it an absolutely addictive snack.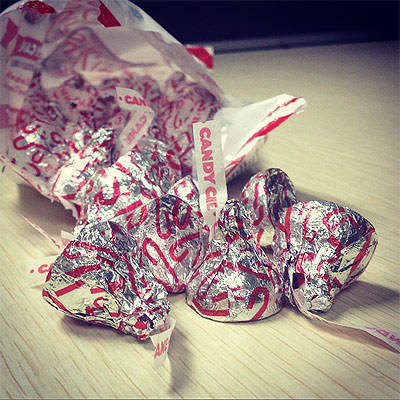 3. Hershey's Candy Cane Kisses
ADVERTISEMENT - CONTINUE READING BELOW
If you're a fan of mint chocolate, you won't find it hard to love these amazing treats. The taste of Christmas is inside these sweet little striped Hershey's kisses: peppermint gives sweet white chocolate a minty, crunchy bite.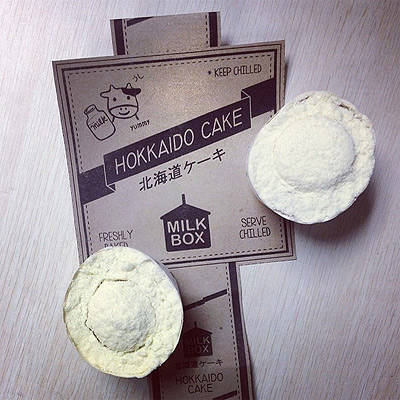 4. Tea Tap's Hokkaido Cakes
Deliciously messy, these Hokkaido Cakes remind us of tres leches. They're milky, creamy, crumbly all in one bite. These sinful cups are made fresh daily that you'd have to keep them refrigerated...that is, if you can keep from devouring them on sight!
ADVERTISEMENT - CONTINUE READING BELOW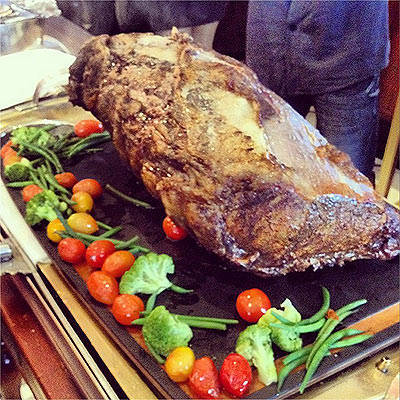 5. Prime Rib from Cowrie Grill
Unfortunately, they're not served gloriously golden and whole like this. The prime rib is sliced into eight- or 12-ounce portions and cooked to a default medium rare, enough to let the natural savoriness of beef shine yet still appeal to those repulsed by a bloody slab of meat. It comes with three sauces-mushroom, Bearnaise, and peppercorn-all highlighting the beautiful rub and simple seasoning of the meat.
ADVERTISEMENT - CONTINUE READING BELOW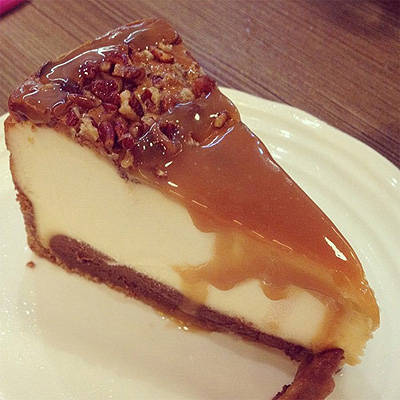 6. Tonkatsu by Terazawa's Caramel Cake
You don't come here for dessert, but after heavy pork and unlimited rice, ending on a sweet note is as yummy as it is easy on the palate. Creamy and decadent, one could quickly go overboard with the sweetness on a caramel cake, but Tonkatsu's gives us subtle dulcet tones that inspire one to go through a whole slice without any problems. Sometimes it's the most overlooked dishes on the menu that have the most to prove.
ADVERTISEMENT - CONTINUE READING BELOW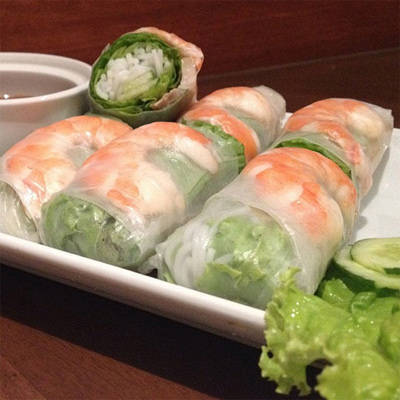 7. Fresh Spring Rolls from Bawai's Vietnamese Kitchen
Bawai has just brought their Vietnamese magic in Manila and we're the first to try their attempts in the big city. As with most Vietnamese dishes, these zesty spring rolls keep things at a minimum and let the freshness of their ingredients spell the difference.
ADVERTISEMENT - CONTINUE READING BELOW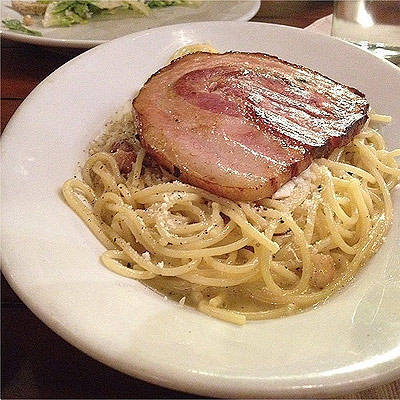 8. Carbonara from Green Pastures
The photo speaks volumes: it's a pasta dish that's good in the way classics usually are. The difference is the shiny crown of pancetta: perfect proportions of pork and fat create a succulent savoriness that beautifully flavors the simple carbonara.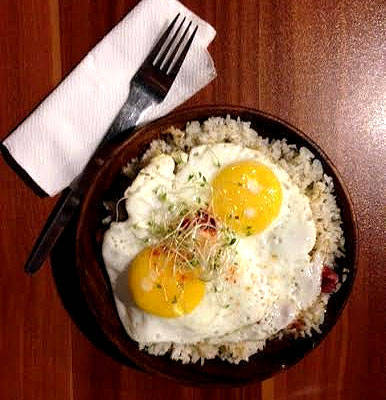 ADVERTISEMENT - CONTINUE READING BELOW
9. Beef belly corned beef with eggs and rice at Pi Breakfast and Pies

It's pretty, but more importantly, it hits the spot. The beef belly is tender and cooked just right, the eggs add a richness that somehow manages to temper the savory corned beef. A sprinkling of alfalfa sprouts lends the dish an unexpected, delicious freshness.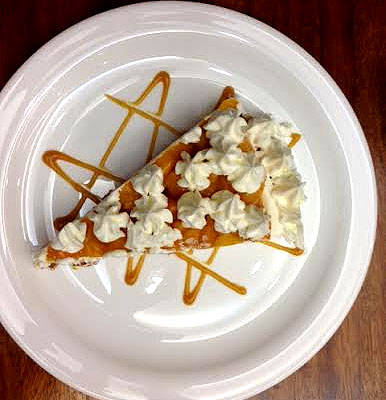 ADVERTISEMENT - CONTINUE READING BELOW
10. Dulcelin's mango torte
The legendary dessert-maker has finally opened a full-fledged restaurant at UP Town Center, but we couldn't resist going just for the mango torte and its creamy, nutty, and fruity perfection.
<
CONTINUE READING BELOW
Recommended Videos
Share this story with your friends!
---
Help us make Spot.ph better!
Take the short survey
Load More Stories