10 Restaurants That Closed in 2013
Sometimes, even good food has to come to an end.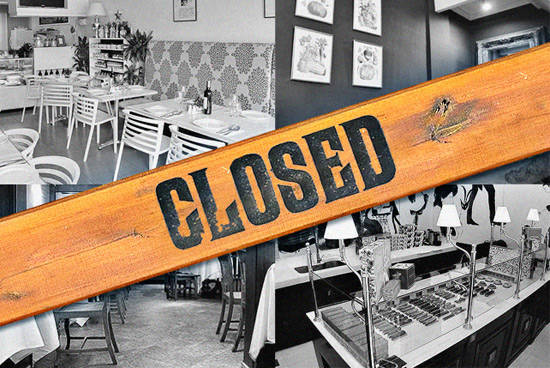 (SPOT.ph) It's been a great year for the restaurant industry. While we gave the best of the best necessary acclaim for their contributions to expanding waistlines around the city, we also want to take a moment of silence for the awesome restaurants that, unfortunately, didn't make it this year.
ADVERTISEMENT - CONTINUE READING BELOW
Whether they were underrated, ripped off, or just moved on to greener pastures, these 10 restaurants may be gone, but they will never be forgotten.
Also read:
10 Fast Food Items We Miss The Most
10 Restaurants We Miss The Most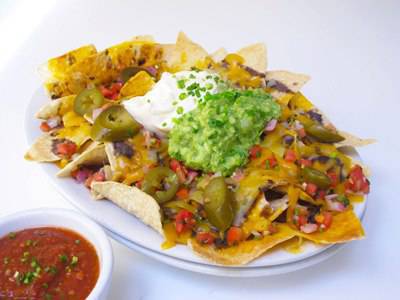 1. Achiote Taqueria
Power Plant Mall, Makati City
Only two years of serving up some of the best nachos and burritos in Metro Manila and Chef Robby Goco's Mexican eatery quietly closed its doors in early September. Like most of Goco's restaurants, reviews ranged from good to great-always in the realm of the positive. In posh Power Plant Mall, his P400 dishes weren't a problem either. Since its closing, Goco has opened local organic hub Green Pastures and is set to open another branch of popular Greek taverna, Cyma.
ADVERTISEMENT - CONTINUE READING BELOW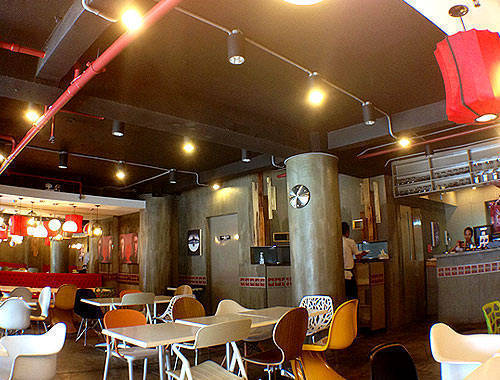 2. Chow Fun Modern Chinese Bistro
103 J. Abad Santos Street, Little Baguio, San Juan

Co-owner Danio Caw believes Chow Fun might have been a little young for the Wilson market. Instead of straight-up Chinese, he and Chef Francis Lim had fun with tradition on dishes like the Sour Caramel Pork and Fried Duck Rice. The highlight to every Chow Fun experience was the decadent flavored buchis. We're not talking yams or red bean here. The deep-fried rice balls were filled with premium bittersweet chocolate! Caw and Lim rearranged their concept early this year and  came up with Melting Pot, a European comfort food haven that adopts Chow Fun's playful approach-from Chinese Fun-Due to Choriqueso Nachos with a cheese fondue and Sour Caramel Pork to Strawberry-spiced Buffalo Wings.
ADVERTISEMENT - CONTINUE READING BELOW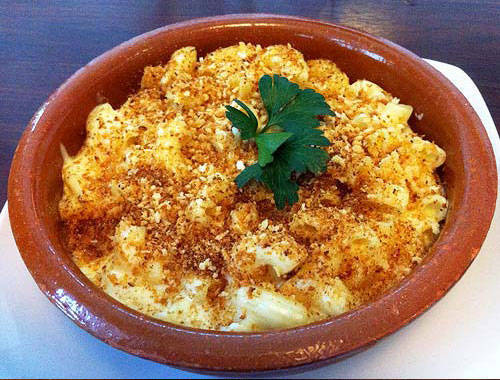 3. LuLu
Joya Lofts and Towers, Rockwell, Makati City
LuLu was already a revival of the now defunct Lu, but we surmise the concept just didn't pan out. Even English chef Tom Hines couldn't save it. LuLu, whose macaroni and cheese made it to our Top 10, featured upscale dishes like Beef Wellington and Green Tea Salmon, furnished by top-of-the-line ingredients like truffle and saffron. It also carries the prestige of being one of the restaurants where President Noynoy Aquino took Grace Lee out on a date. It is now home to Rambla, a contemporary Spanish restaurant owned by the amigos of Las Flores. 


ADVERTISEMENT - CONTINUE READING BELOW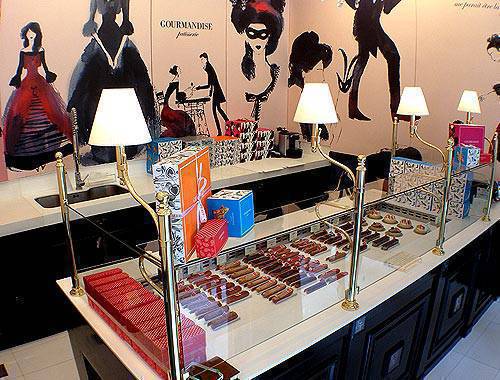 4. Gourmandise
Serendra, Bonifacio Global City
We shouldn't really be too sad about this closing, especially since Chef Sunshine Pengson's long-awaited Shine Bakery + Cafe finally opened shop in the first week of December. Gourmandise opened in August 2012 and shut down exactly a year later. It was a Parisian-styled patisserie adorned with beautiful boxes, contemporary murals, and the star of the entire enterprise: a counter full of mouthwatering eclairs, cakes, and macarons. Everything from Gourmandise is available at Shine. Still, we're going to miss the sophisticated setting in Serendra.
ADVERTISEMENT - CONTINUE READING BELOW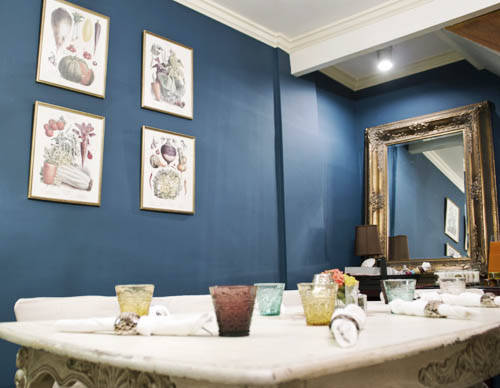 5. Atelier 317
Backwell (Poblacion Palm Rock Building, Palma corner Osias Street, Barangay Poblacion), Makati City
Since Chef Stephanie Zubiri has closed her secret hideaway, we no longer feel guilty about revealing the address. The underground eatery seated a modest 16 guests at a time and reservations were required for customers to learn its whereabouts. Zubiri, who also owns Modern Epicurean Kitchen, announced Atelier 317's closure in her Philippine Star column on August 25. Despite her seemingly fool-proof plans to save on investment-keeping the space intimate and rescue attempts in terms of menu changes-Zubiri pinned the problem on "deliriously high rent" and "identity crisis." Atelier 317 closed less than a year after it opened.
ADVERTISEMENT - CONTINUE READING BELOW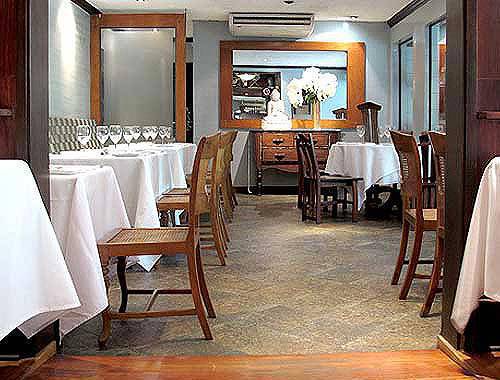 6. Lolo Dad's
899 Quirini Avenue corner Leon Guinto Street, Malate, Manila
People have gotten engaged there. People grew a year older there. People celebrated there. Lolo Dad's is an institution. In 2000, a then-60-year-old ancestral home became one of the city's gastronomic must-tries, with Chef Ariel Manuel at the helm. The charm of the Ayuyao house lies in the rich history hidden in its walls: bullet holes from the war, hollow floors (concealing an air raid shelter). Lolo Dad's announced their impending closure via Facebook. Their last day will be on December 31. While we will miss Chef Manuel's Lamb and Foie Gras, we admit that we won't miss the prices.
ADVERTISEMENT - CONTINUE READING BELOW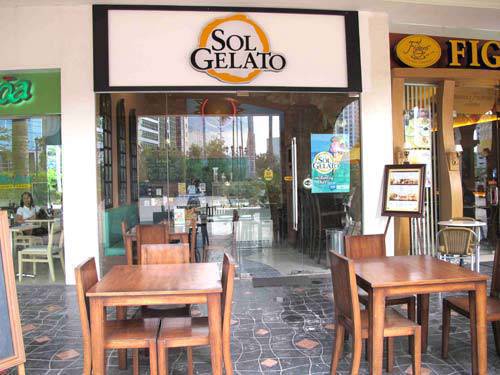 7. Sol Gelato
Venice Piazza, McKinley Hill
Sol Gelato was special because it allowed customers to make their own ice cream-from the base to the toppings, giving them the privilege of having their own signature flavor. Their four years was sweet, but sadly too short. Sol Gelato closed at the end of August, but not before offering a huge buy-one-take-one sale. Perhaps to extend that last impression.
ADVERTISEMENT - CONTINUE READING BELOW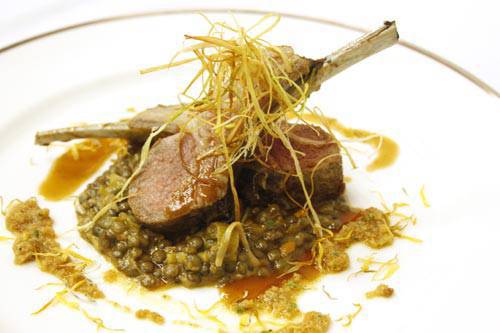 One of the tasty Swiss dishes from Red
8. Red and Conway's
Makati Shangri-La, Ayala Avenue corner Makati Avenue, Makati City
We're counting them as one since Makati Shangri-La General Manager Reto Klauser revealed that a single two-floor concept will be constructed in their place. Red was Makati Shangri-La's cosmopolitan steakhouse while Conway's was the luxurious night club.
ADVERTISEMENT - CONTINUE READING BELOW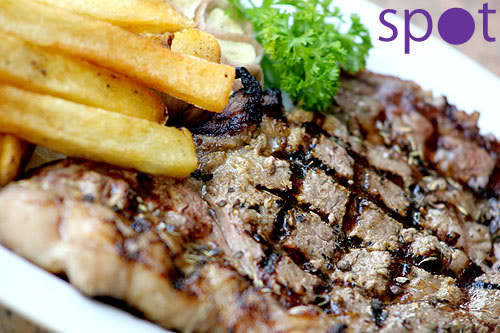 9. Cuillere
Serendra, Bonifacio Global City
In 2008, Chef Katrina Arce Kuhn attempted to introduce a non-fine-dining French concept in Serendra with a brasserie that served French comfort cuisine. Cuillere's dishes are recognizable to Filipinos, but the techniques are impeccable, following the highest culinary traditions. Everything was made fresh and from scratch. Interestingly enough, it was Cuillere's local carabao milkshakes that stole the show every time. Substituting a bistro for a brasserie, Chef Katrina Alcantara replaced Cuillere with the second branch of her popular franchise, Mesclun.
ADVERTISEMENT - CONTINUE READING BELOW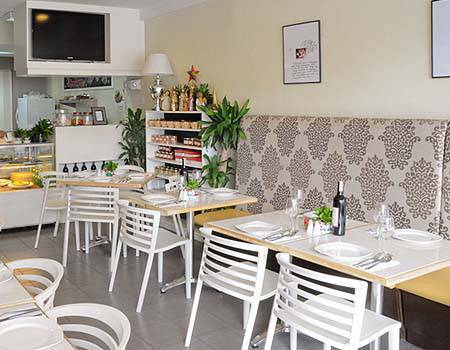 10. Villa Cafe
Jupiter Street, Makati City
Villa Cafe was a small neighborhood restaurant that brought to the city the reassuring comforts of Kapampangan cuisine. More than the authenticity, chefs Jam Melchor and Sau del Rosario made their menu personal-a very important ingredient in homestyle Filipino food. The dishes are heirloom recipes regularly served at their dinner table, and guests are made to feel like they're part of the family.
ADVERTISEMENT - CONTINUE READING BELOW
Convention paved way for innovation in November. The two chefs have gone their separate ways and now it's Melchor at the helm of BITE Contemporary Cuisine, which focuses on sustainable food done in creative ways. Kuhol Chowder, anyone?
Recommended Videos
Load More Stories