SPOT.ph Roadtest: Starbucks' Butterbeer
We tested just how magical this Harry Potter favorite is.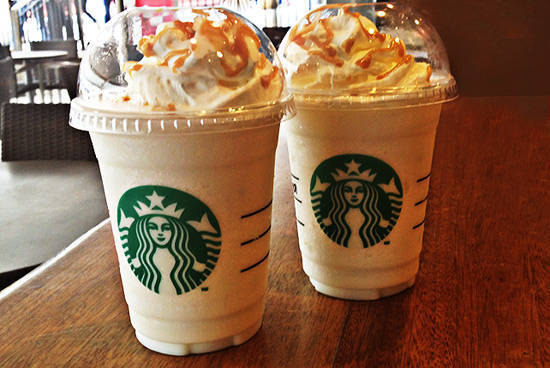 (SPOT.ph) It's not exactly called "Butterbeer." At the counter, you have to clearly spell out the following ingredients: Creme Frappuccino with whole milk, three pumps of caramel syrup, three pumps of toffeenut syrup, and that last pretty little detail of a caramel drizzle. Say "Butterbeer"and the Starbucks attendant would stare back at you with a mysterious smile.
ADVERTISEMENT - CONTINUE READING BELOW
CONTINUE READING BELOW
Recommended Videos
The Butterbeer Frappuccino is only one item from Starbucks' recently exposed secret menu, but with its obvious "sorcery," it's easily the most popular. Each cool sip flaunts a delicious buttery caramel profile that's not too sweet or rich, even until you've reached the bottom of the cup. In terms of presentation, the green mermaid cup of Starbucks isn't the same as the foamy pints or dusty bottles in theHarry Potter universe, but the flavor is exactly how we imagined Butterbeer would taste likebut cold, not warm as in the novels.We put Starbucks' version to the test, and what we discovered was something close to magical.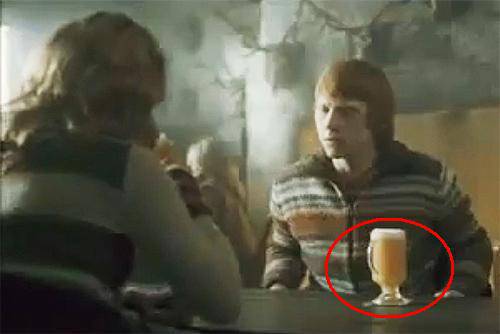 ADVERTISEMENT - CONTINUE READING BELOW
That's Butterbeer according to Harry Potter and The Goblet of Fire movie.
Price and availability: P140, tall. As the lady from Starbucks kindly informed us, they will only be stocking the toffeenut syrup for a limited amount of time. The Butterbeer, which is classifed as a holiday drink, will only be available until January 8, 2014.
Best for: Those dull moments when you need a little magic in your life. Or, when you're sick of everything else in the entire Starbucks menu. The Butterbeer may be used to obtain planner stickers.
Best with: Something savory, like croissants or an empanada. As we mentioned before, it's the perfect amount of sweetness, but having it with a cookie or cake might be a tad too overwhelming.
Tastes like: Butterball, caramel bars, caramel syrup. It's that smooth lip-smacking flavor of caramel.
Manage your expectations: It's not the same thing you get at Hogsmeade. It's warm, not cold; it's served in a Starbucks cup. This is not the same drink that Harry Potter loves. And it is also not alcoholic (note: Butterbeer is like liquor to house-elves), but it can be addictive.
ADVERTISEMENT - CONTINUE READING BELOW
Yay or nay: Hooray! Yay!
Are you sure you want to delete this list?

Load More Stories