Care for Some Crocodile and Rabbit Meat?
SPOT.ph blogger Angelo Comsti on two not-so-common but no less delicious meats.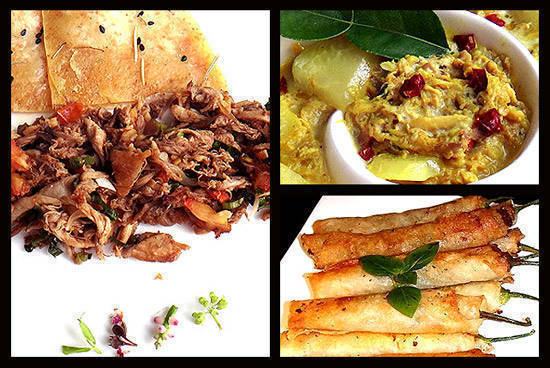 (SPOT.ph) Meats that are easiest to access are the ones that make up most of our diet: the usual grocery store menu of chicken, pork, beef, and seafood, more uncommon but still familiar deli fare like lamb, turkey, salmon, mussels, and veal. But how would you feel if more "exotic" options like rabbit and crocodile protein can be delivered right to your doorstep? Or maybe the question is: would you be up for it?
Robby Rabbitry
They're not a popular delicacy in the Philippines, but unfortunately for these cute animals, they seem to be the most universally accepted meat, with no cultural barriers preventing its consumption. Rabbit is both kosher and halal, and even Hindus are allowed to eat it. Rabbit is common in Europe. I had my first taste of it years back in Spain when my host mom cooked the most delicious paella I've ever eaten. Because they're easy to raise, rabbit meat is commonplace in parts of the Middle East and South America. Lean, subtly sweet, with a texture akin to chicken, rabbit meat is high in protein and makes for a wonderful canvas for a myriad of flavors.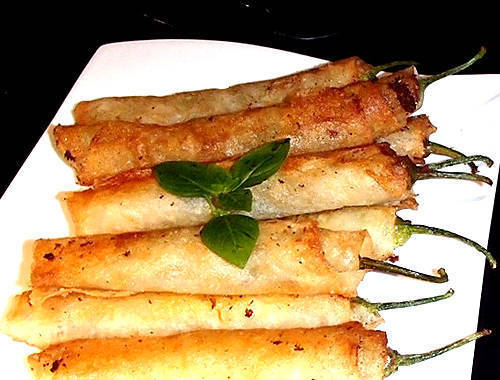 ADVERTISEMENT - CONTINUE READING BELOW
Carnejo Dynamite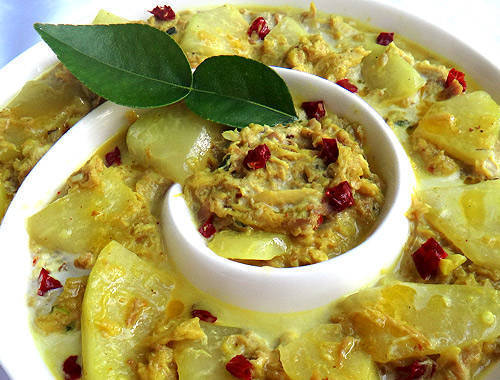 CONTINUE READING BELOW
Recommended Videos
Ginataang Cornejong Curry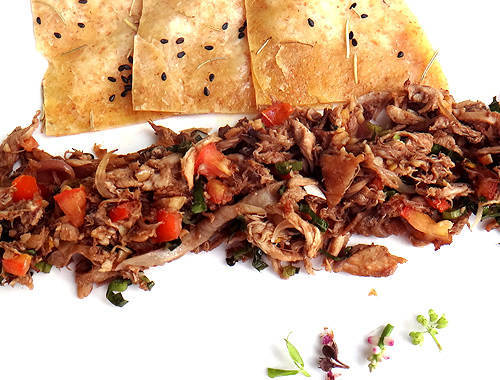 Carnejo Adobo Flakes
Gigi Morris traded a position in the apparel industry to become a full-time farmer. Nowadays, she raises rabbits in their small family farm in Padre Garcia, Batangas. "I never really thought that I would be good in the kitchen," she says. "But the people who visited the farm often requested lunch and/or dinner and to try the rabbit meat dishes. That forced me to work in the kitchen as well." Today, her My Kitchen Studio serves food sourced from her farm and other farms nearby, and rabbit meat-especially in her afritada, meatballs, and stuffed peppers-is the crowd favorite.
ADVERTISEMENT - CONTINUE READING BELOW
A whole rabbit costs P350/kilo. For orders, contact Robby Rabbitry at (043) 515-7194, 0919-479-0566. Visit www.mocafarm.com.
Crocodile Cuisine

Said to be a cross between pork and chicken, crocodile meat is a succulent type of white meat that is low in fat and high in protein. Added bonus: it's supposed to be an aphrodisiac. Asians-the Chinese in particular-have been cooking it for ages now, often in soup, stews, or stir-fry. Myke Cruz, who often plays with its flavors in the kitchen, says that "the taste depends on how you cook it. I've tried some dishes that (make it) taste like fish, chicken, and beef. Right now, the popular dishes that are made of crocodile meat are sisig, hamburger, and sausages, among many others."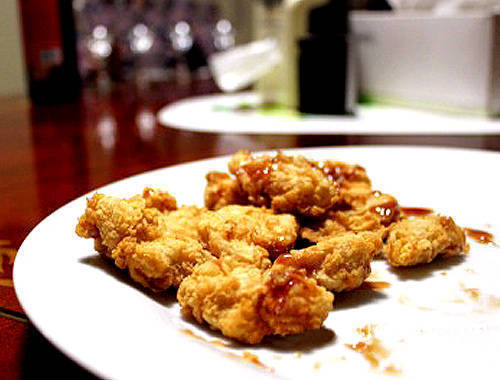 Fried Crocodile with Spicy Guava Glaze by Chef Sharwin Tee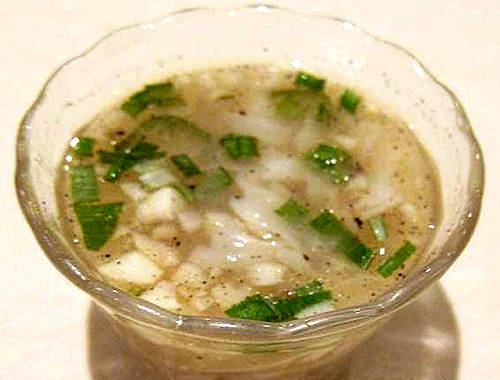 ADVERTISEMENT - CONTINUE READING BELOW
Crocodile Tears Soup
Myke's family has been tending a huge farm in Sto. Tomas, Davao Del Norte since 1960. "We started with a banana business, then later set up a piggery, orchids plantation, and an ostrich farm." In 2000, they were accredited by the Department of Environment and Natural Resources - Protected Areas and Wildlife Bureau to farm and sell products from saltwater crocodiles. "We only thought of selling farm-raised crocodile meat because it was a by-product of one of our other business, which is the sale of crocodile skin internationally."
Well, there's only one way to find out if that notion is true. JKM Delicious Food Inc. sells tenderloin cuts (P680/kilo), ribs (P500), tail fillet (P600), neck (P600) and paws/claws (P600).
For orders, contact JKM Delicious Food Inc. at 0917-8277448, 0917-8172853, 5513839 or visit www.JKMercado.com.
Angelo Comsti writes for Yummy magazine in addition to other publications. He studied at Le Cordon Bleu Australia. Grab a copy of his bestselling cookbook From Our Table To Yours for a collection of generations-old heirloom recipes from some of the country's best cooks and chefs. Follow Angelo on Instagram (@fooddudeph) to catch more of his food discoveries.
Share this story with your friends!
---
Help us make Spot.ph better!
Take the short survey
Load More Stories