Welcome the Year of the Wooden Horse: Where to Celebrate Chinese New Year in Manila
Where to go for food, forecasts, and good fortune.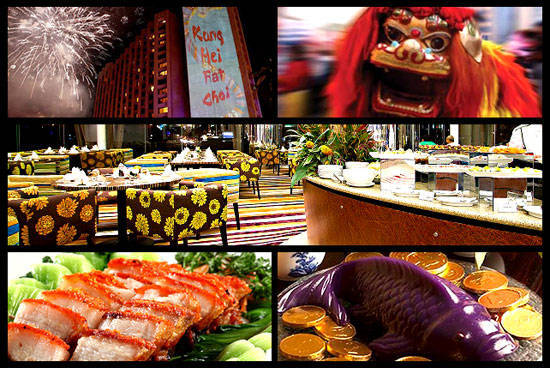 (SPOT.ph) Chinese New Year is one of the most superstitious holidays around the world. Don't start the lunar year on the wrong foot. Eat your noodles, toss your Yee Sang, give away tikoy. You can never be too sure when it comes to wealth, health and prosperity. We've listed 10 hotels with special Chinese New Year celebrations to help you make the Year of the Wooden Horse the most auspicious year ever. For those born as a Rat or Monkey, you might want to read this. We hear it's not going to be a very good 2014.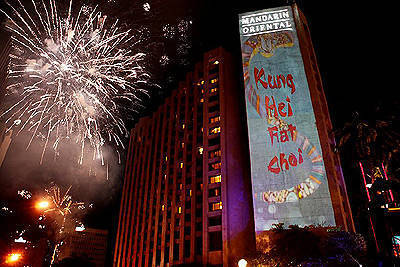 Mandarin Oriental
Makati Avenue, Makati City (750-8888)
Chinese New Year is the highlight of Mandarin Oriental's events calendar. The celebration begins at 9:30 p.m. on January 30, ushering in the New Year with their annual Grand Midnight Countdown. This year's more exclusive celebration entitles ticket holders to an intimate affair with a dragon and lion dance along the main driveway, a dazzling fireworks display, an eight-course Lauriat dinner at the Mandarin Ballroom complete with entertainment and a forecast by geomancer Master Joseph Chau (and a copy of his book), and cocktails. Ticketholders will also get a chance to win a trip for two to Macau, along with other prizes. Tickets are priced at P3,288 (adults), P1,688 (children).
Other treats:
Tikoy is available at Tin Hau; prices start at P688.
Prosperity set menus are added to the Tin Hau menu from January 30 to 31.
Feasts and Fortunes Room Package: a room is designed to ring in good luck and happiness. The reservation comes with an international buffet breakfast, entrance to the Grand Midnight Countdown and all its inclusions, and a box of homemade tikoy. Prices are P7,888 (single) and P11,888 (double). Package is valid from January 27 to February 2.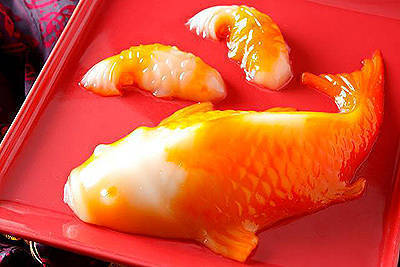 Sofitel Philippine Plaza
CCP Complex, Roxas Boulevard, Pasay City (551-5555)
Festivities will start in Spiral on January 29 with a dinner and a 15-piece fashion show called Shanghai Nights by designer Albert Andrada. A dragon dance and fireworks display will usher in good tidings on January 30 while Chinese artist and calligrapher Alexis Ventura will perform a live painting and calligraphy session.
ADVERTISEMENT - CONTINUE READING BELOW
Other treats:
Executive Chinese Chef Mok Chee Wah has added auspicious dishes from different regions in China to Spiral's Chinese lineup. The 18 Treasures Chinese New Year's Menu features 18 types of Hong Kong dim sum, 18 main courses, 18 condiments, and 18 desserts. The promo is offered from January 20 to February 2. Special New Year prices are: P1,980, adults; P1,100, children aged four to 11 (January 29, lunch); P2,750, adults; P1,358, children aged four to 11 (January 29, dinner); P2,288, adults; P1,308, children aged four to 11 (January 20 to February 1, lunch); P2,750, adults; P1,358, children aged four to 11 (January 20 to February 1, dinner); P3,250, adults; P1,500, children aged four to 11 (February 2, brunch)
The Sunset Bar will have a poolside barbecue with Chinese dishes and free-flowing drinks from January 30 to February 2. Children can fly kits and spin a giant fortune wheel at So Chill. A "horse man" dressed in a tuxedo will also make an appearance from 10 a.m. to 5 p.m. for photo-ops.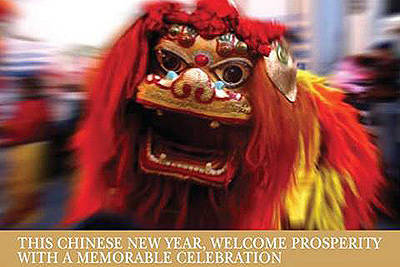 Hotel InterContinental
1 Ayala Avenue, Makati City (793-7000)
Cafe Jeepney is integrating a Chinese-inspired buffet spread with Chili Crab, BBQ Duck, Szechuan Beef, Red Braised Pork Belly, and more from January 28 to January 31 to welcome the lunar year.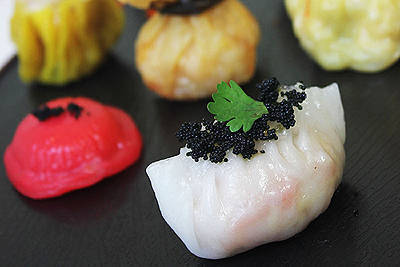 Crowne Plaza Manila Galleria
Ortigas Avenue corner ADB Avenue, Quezon City (633-7222)
Crowne Plaza is kicking off the Year of the Horse with discounted rooms and special set menus in their restaurants. Book a stay at Crowne Plaza for two consecutive nights until February 13 and you can get as much as 25% off on your room rates and 50% off on a buffet breakfast at Seven Corners. For this special period, Xin Tian Di Executive Chef Sam Lee also crafted auspicious dishes for happiness, wealth, and good fortune in one delicious set menu.
On January 31, the Crowne Plaza lobby will also host an elaborate lion and dragon dance.
Other treats:
Tikoy is available until January 31 for P498.
Other New Year fare like the Yu Sheng (Yee Sang) Salad may also be ordered for takeaway. Price ranges from P988 to P1,888.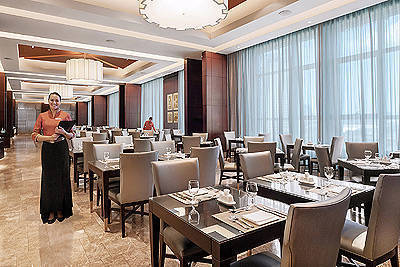 Crimson Hotel
Entrata Urban Complex, 2609 Civic Drive, Filinvest City, Alabang, Muntinlupa City (863-2222)
Start the Year of the Wooden Horse in utmost relaxation. Book the Crimson Hotel's A Dash of Luxury room package for a special rate of P3,888 per night, inclusive of a buffet breakfast for two at Café 8 and complimentary tikoy. Promo is available from January 15 to February 2.
Café Eight, Crimson's signature buffet, is also hosting a Prosperity Feast featuring celebratory Chinese fare until January 31.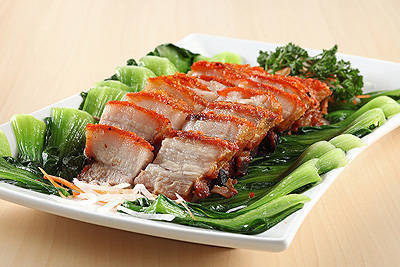 Diamond Hotel
Roxas Boulevard corner Dr. J. Quintos Street, Manila (528-3000)
Know how to attract instant luck in a session with Feng Shui master Marites Allen on January 31. Tickets are priced at P2,600 per person, including access to canapés and a buffet lunch at Corniche. The first 100 guests to purchase tickets will also receive a free copy of Allen's book, Lucky Fashion Guide for 2014 Year of the Horse. Corniche, for their part, will integrate Chinese dishes like Roasted Suckling Pig, Steamed Grouper, and Dim Sum in the buffet. Special Corniche rates are P1,680, lunch or dinner, from January 23 to 31.
ADVERTISEMENT - CONTINUE READING BELOW
After the talk, a dragon and lion performance will be held at 11 a.m. at the hotel lobby.
Other treats:
The Chinese New Year Room Package will be on special offer for only P9,000. The deluxe room comes with a buffet breakfast for two at Corniche, two-person access to Marites Allen's Feng Shui Updates talk, and an automatic entry to a raffle.
Feng Shui charms, luck enhancers, and guidebooks will be on sale at the hotel lobby from January 26 to February 2.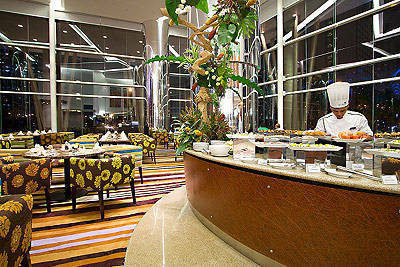 Acacia Hotel
5400 East Asia Drive corner Commerce Avenue, Filinvest City, Alabang, Muntinlupa City (720-2000)
Keep things simple with a dinner buffet of well-loved Chinese dishes available from January 31 to February 2 at Acaci Restaurant. Delight in a myriad of Chinese dishes like Marinated Jellyfish in Spring Onion and Sesame Oil, Kung Pao Chicken, and Crispy Hong Kong Noodles at the buffet for only P1,288. Acacia Hotel is also offering the Indulgence Room for a special P4,999 price tag for an overnight stay, inclusive of a buffet breakfast, choice of lunch or dinner buffet or a one-hour massage, free WiFi and use of hotel amenities.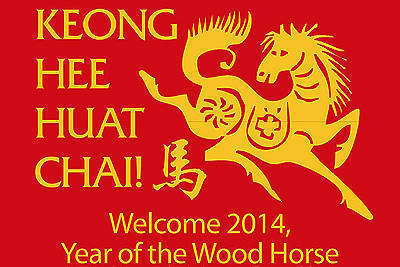 Century Park
Ocampo Street, Manila (528-8888)
Century Park will become a feast for the eyes on January 30, 7 p.m., when they welcome the Year of the Horse with an eye-dotting ceremony and Lion and Dragon Dance. The festivities will also be replayed on January 31 at noon. From January 30 to February 1, there will also be a special price for the dinner and lunch buffet at Café in the Park. Prices start at P1,250. Children aged seven to 12 get 50% off, while everything is free for children six years old and below.
Other treats:
From January 28 to February 2, the Deli Snack Counter will offer an array of rice cakes, pastries, bread, wines, and other goodies.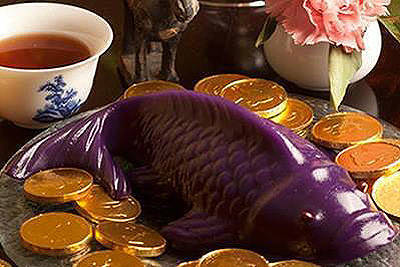 Makati Shangri-La
Ayala Avenue corner Makati Avenue, Makati City (813-8888)
Makati Shangri-La will throw a festive party with a lion and dragon dance and firecracker display at the lobby driveway on January 30, 11 p.m., and again on January 31, 12:30 p.m.
ADVERTISEMENT - CONTINUE READING BELOW
Three of their restaurants will also be joining the celebrations. At Shang Palace, Executive Chinese Chef Richard Thong has developed new set menus with Cantonese specialties that range from P1,988 to P6,688. They will be available on January 30 for dinner and January 31 for lunch and dinner. Shang Palace has also altered their usual unlimited dim sum with the Dim Sum Plus lunch on the 30th and 31st for P1,288.
Inagiku will feature a Flavors of the East Chinese New Year Dinner Buffet from January 30 to 31, 6:30 p.m. to 10:30 p.m. for P2,700. Circles, on the other hand, will have a Chinese New Year Buffet Dinner on the same days for P2,050.
Other treats:
Tikoy and Tarts will be on sale at a kiosk near the entrance. Tikoy is priced P1,288 (Round), P1,388 (Prosperity Fish). Tarts are going for P388 (box of six) or P688 (box of 12) while the Radish Cake costs P1,388.
Jumpstart the lunar year with luxe accommodations. Special room rates start at P6,888 with enough space for two adults and two children. Package includes a buffet breakfast at Circles for four and a voucher for the Prosperity Fish Tikoy.
For their part, the Lobby Lounge will have a Chinese-themed afternoon tea celebration for P720. Enjoy a three-tier set of Chinese delicacies like Peking Duck in Orange Crepe, Seafood Taro Puff, Mango Sago, and more.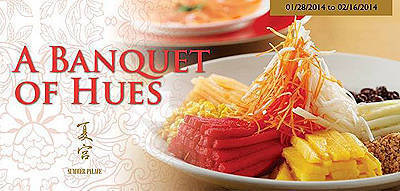 EDSA Shangri-La
Garden Way, Ortigas Center, Mandaluyong City (633-8888)
EDSA Shangri-La's guestrooms are going for only P7,500 for Chinese New Year. The package includes a buffet breakfast for two adults and two kids (below 12 years old) at HEAT, plus a complimentary fish-shaped tikoy. Promo is until February 2.
At Summer Palace, Chef Christopher Chai has his own version of the traditional Salmon Yee Sang. Guests will also have the option to avail of the Chinese New Year set menus with Braised Baby Abalone, Stewed Efu Noodles, and more auspicious delicacies. The Wealth, Prosperity, and Longevity set menus are available from January 28 to February 16, lunch and dinner.
Tikoy is available at the satellite counter near the lobby. Prices start at P658.
Load More Stories