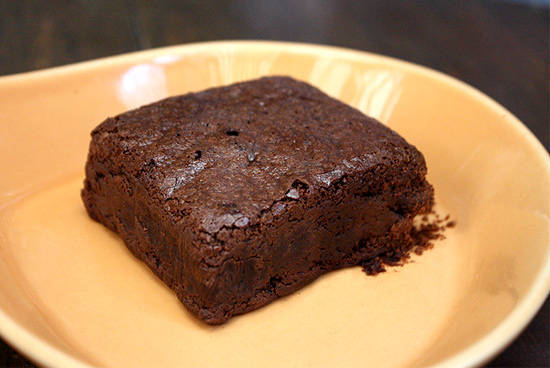 (SPOT.ph) A brownie is what you get when you marry a chocolate cake with a cookie: a compact bar with a texture that can range from fudgy to chewy to cakey to crunchy-but the best are those that manage to put them together. Then there's that rich chocolatey flavor that makes this classic confection a favorite of many. Good brownies give a whiff of chocolate, but great brownies lure you in with that deep bittersweet aroma and taste. Whether it's chocolate from Brazil, Switzerland, or France or  even made with our local tablea, these 10 brownies don't hold back on flavor-a flavor so tempting and lingering it makes you want to grab another block, or two.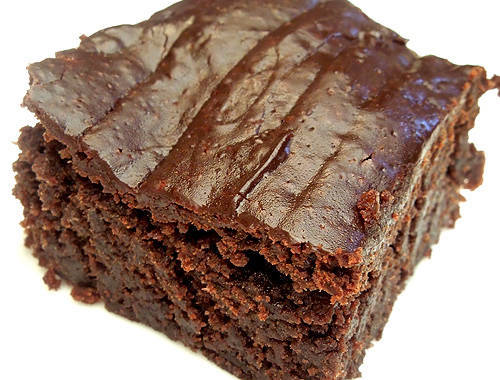 10. Sweet Inspirations
Located among a backdrop of trendy restaurants and hip cafes is this enduring restaurant and bakeshop. Reminiscent of old-school values, Sweet Inspirations' brownies are delightfully old school as well. Look beyond its hilly appearance and you'll get a brownie that is moist and chewy from its time in the chiller. The flavor is heightened by a jolt of coffee, giving it a wonderfully nutty, even more chocolatey flavor. Old school does, in this case, rule.
ADVERTISEMENT - CONTINUE READING BELOW
Sweet Inspiration is at 311 Katipunan Avenue, Loyola Heights, Quezon City (433-4200). Open daily from 6 a.m. to 11 p.m.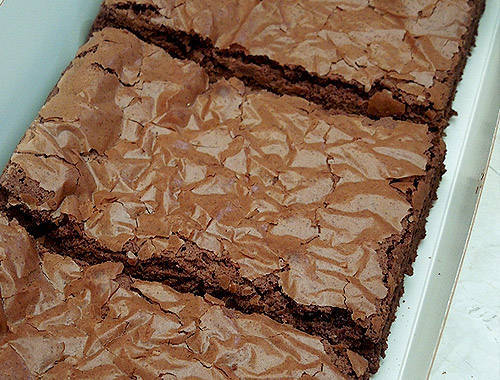 9. Manila Bake (P250/box)
For those who love the crunchy bits that only the sides of a brownie pan can deliver, this is the brownie for you. Using a new recipe, this brownie is now crunchy all over with an intentional layer of softness in the middle just to give it a chewy, textural contrast. It might just be the perfect brownie to dunk into your coffee or milk. Yes, that little trick isn't just limited to cookies.
Manila Bake by Serye Café Filipino is at Katipunan Extension, Blue Ridge A, Quezon City (509-1973 or 0916-498-4547). Open daily from 6 a.m. to 9 p.m.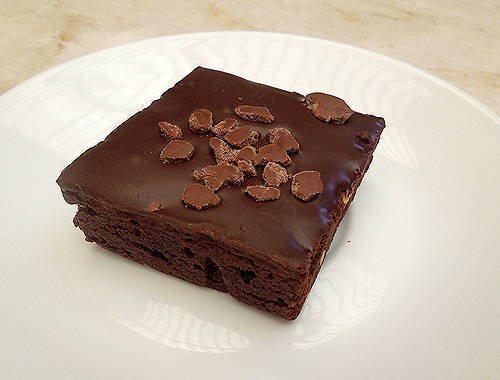 8. KFC (P20)
This is a brownie that never lets you down. When the craving hits with no bakery or café in sight, turn to this fast food staple for its brownie. You get a moderate square of a dark chocolate bar that's chewy and dense, topped with a layer of chocolate topped with more chocolate bits. It's a chocolate overload that's not too sweet nor too heavy and amazingly light on the budget.
KFC has branches around the metro. Visit kfc.com.ph for a list of their branches.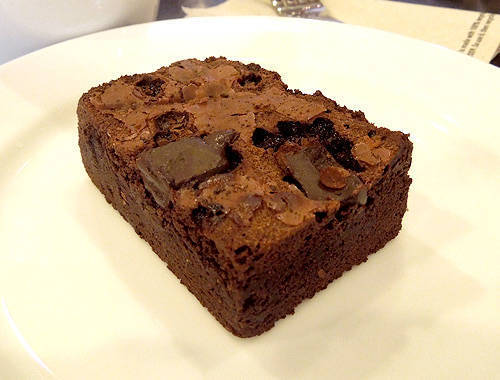 7. Starbucks (P50)
One expects a café to have a good brownie to complement its coffee, and this is the place that really takes that challenge to heart. Starbucks' brownie has been through an overhaul, and this new recipe boasts of a fudgy, chewy bite with generous milk chocolate chunks on top. Served warm, these are like melting pots of pure chocolate that, when paired with a cup of coffee, make them the perfect coffee break snack.
ADVERTISEMENT - CONTINUE READING BELOW
Starbucks has branches around the metro. Visit philippines.starbucks.com for a list of their branches.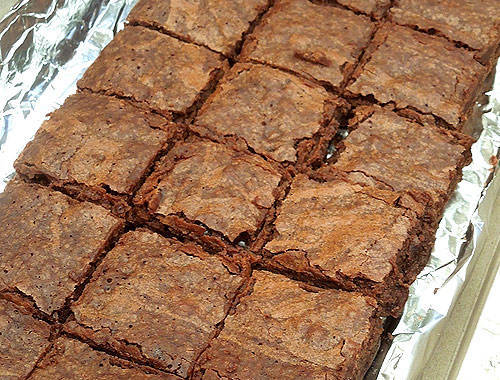 6. Cricket's Kitchen (P200/box of 18)
Among the artisan foods and crafts of a weekend bazaar is this home baker whose banana walnut cake eclipses the potential of her brownies. But take a chance-and a box. Each package yields a batch of brownies that doesn't hide that fact that they're homemade: a straight-up chocolate brownie that your mom might have used to bake-complete with a crinkly top layer. It's definitely sweet, with a deep, dark cocoa flavor.
Cricket's Kitchen has a stall at the Salcedo Sunday Market. Open every Sunday from 7 a.m. to 3 p.m.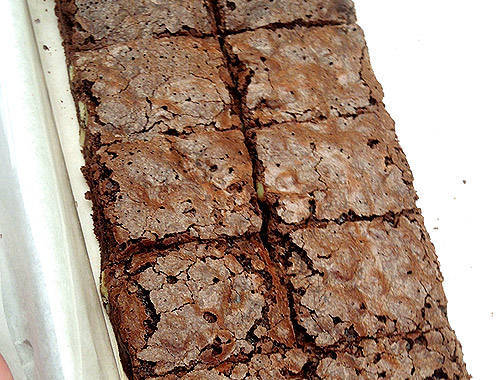 5. Purple Oven (P280/box of 16)
Those with a sweet tooth already know that this is the place to get their sweet fix, and their brownies are one of those desserts that have customers coming back for more. Thank heavens Purple Oven is expanding quickly around the city. The top of the brownie has a cracked surface, like the chocolate just exploded during the baking process, and the inside is slightly undone, making the cake melt in your mouth. The flavor of the chocolate has a fruity note that makes it welcome, interesting, and different from its competitors. Once you take a bite, you'll understand why customers have no choice but to be loyal.
Purple Oven is at 63 Peter Street, Oranbo, Pasig City (631-4221).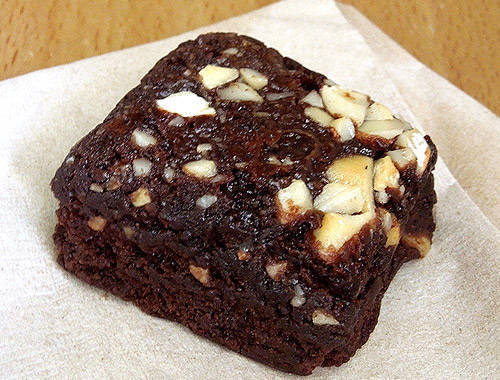 ADVERTISEMENT - CONTINUE READING BELOW
4. Becky's Kitchen (P16/piece, P300/box of 16)
Becky's Kitchen became famous for its lemon bars, but the fudge walnut brownie has become a well-known staple, especially during the holidays. This is chewy, sticky, almost cake-like, and has every element you could want in a brownie. It has enough sugar to make it a real treat, but not too much that it's cloying. And the chocolate? Rich with a lot of depth that makes a simple snack so sinful.
Becky's Kitchen is at 1061 P. Ocampo Street (formerly V. Cruz) corner Bautista Street, Singalong, Manila; Community Center, Suha Street, Valle Verde I, Pasig City (525-1648, 523-4245 or 671-7606).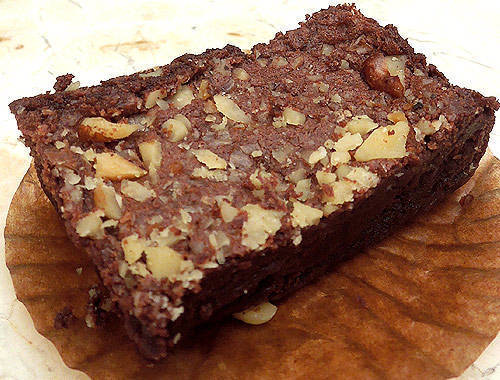 3. The Cru Kitchen (P450/box of 24)
The chewiest brownie in the bunch gets third place. With its unadulterated chocolate flavor and a sprinkling of crushed walnuts on top, one bite of these homemade walnut fudge brownies is at once chewy and delectably tacky. It doesn't have that crackly top that we're accustomed to, but nuts give it enough texture. This is a brownie that lets its flavors do the marketing. They are undeniably delicious and cut to just the right size.
The Cru Kitchen is at 43 Barcelona Street, Merville Park, Parañaque City, or visit the ATC weekend market (828-4474 or 0920927-8188).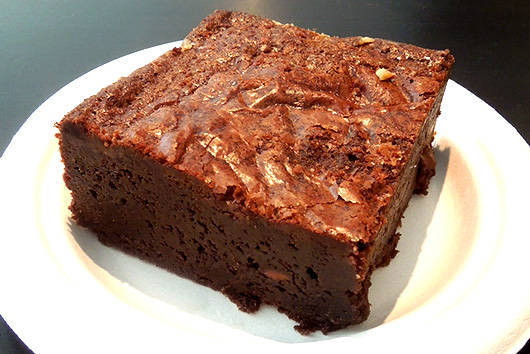 2. L.E.S. Bagels (P140)
Just like their bagels, their standard fudgy brownie (P140) is best served warm. It's a good three-inch square of rich chocolate with a crusty top that visually cracks once bitten, only to reveal chocolate chunks sporadically embedded throughout the bar. If you like your brownie fancy with various nuts and flavors, take a bite of one of its sisters: the White Choco Fudge Brownie (P140), the Espresso Hazelnut (P180), or perhaps the Gluten-free Almond Fudge Brownie (P210). All are good-sized blocks, enough to share with a friend or three and still satisfying enough for anyone's brownie craving.
ADVERTISEMENT - CONTINUE READING BELOW
L.E.S. Bagels is at The Tuscany, Upper McKinley Road, McKinley Hill. Open daily from 7 a.m. to 10 p.m. (11 p.m. from Wednesday to Saturday).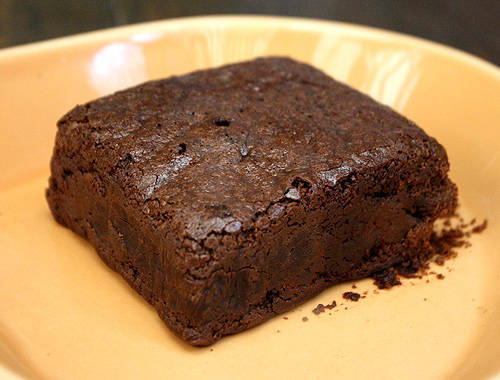 1. Xocolat
This is the gourmet brownie that started it all. If you didn't already get it from their name, Xocolat specializes in anything chocolate. Their brownies are made with the same pure chocolate that they use for their sinful hot chocolate drinks. The Original Sin brownie (P95) is a a little taste of chocolate heaven. The brownies are displayed on the counter wrapped in plastic and ready for takeaway, but enjoy them at the restaurant. The servers quickly warm them up and you can smell that bittersweet aroma even before it reaches your table.
The edges get crunchy so you get that perfect crinkly texture that breaks to introduce the moist, dark, sinful core. The chocolate is pronounced but smooth, with that cookie kind of graininess that opens up your taste buds to embrace an even greater depth of flavor-more chocolate, in this case. This brownie doesn't inhibit that sinfulness with fruits or nuts, so it's really a heady hit of cocoa. They also have other varieties like cookie butter, salted caramel, and rocky road.
Casita Xocolat has branches at Topy's Compound, Economia corner Calle Industria Street, Bagumbayan; Promenade Greenhills Shopping Center. Casa Xocolat is at 172 B-Gonzales Street, Loyola Heights, Quezon City.
Share this story with your friends!
---
Help us make Spot.ph better!
Take the short survey
More Videos You Can Watch
Load More Stories