The Anti-Chocolate Gift Guide for Valentine's Day
Make your Valentine's Day chocolate-free, but just as meaningful.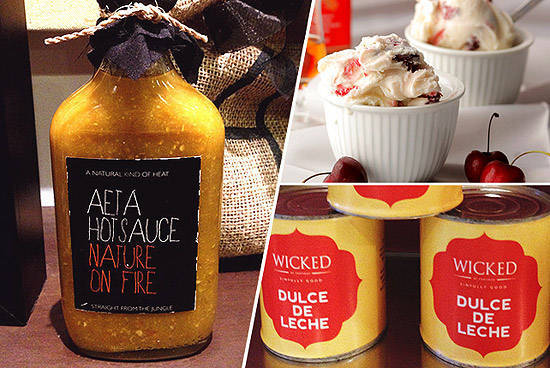 (SPOT.ph) This Valentine's 2014, make your special someone feel extra loved by steering clear of the usual chocolate and the dated flower bouquet. Let this be your gift guide in setting hearts aflutter, adding an extra flair of romance to your relationship, and making February 14 the most memorable day of the year.
ADVERTISEMENT - CONTINUE READING BELOW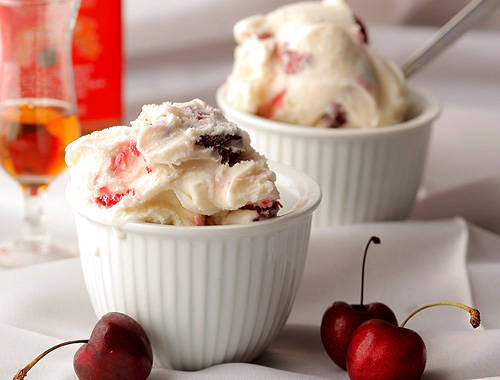 1. Amarena Gelato (P450/pint) by BONO Gelato
Fresh, plump cherries and exquisite amaretto combine to make up BONO Gelato's February offering. This gelato flavor, called Amarena, is a luscious mix of simple ingredients and elegant flavors. With each pint, you get the signature velvety texture BONO is known for. And out of all the flavors they churn out fresh daily, this has to be the sexiest-and your significant other will definitely agree.
ADVERTISEMENT - CONTINUE READING BELOW
Branches at SM Makati, The Podium, SM Aura Premier, and SM Mega Fashion Hall. Visit www.gelatobono.com for more info.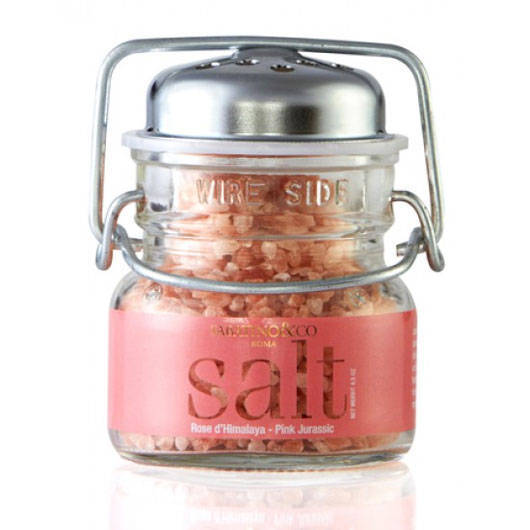 2. Sabatino & Co. Rose d' Himalaya Pink Jurassic Salt (P550) at Epicurious
Pink is the color of the season, and if your significant other is a whiz in the kitchen, this is something he/she will truly love. Make this Sabatino & Co. gourmet salt a part of his/her kitchen-not just to add color, but also to flavor a dish. Pure and rich-isn't that what love is about?-in natural elements, Rose d' Himalaya Pink Jurassic Salt is a healthier alternative to regular table salt. It has a mild flavor and natural crunchiness, perfect for either cooked or raw food.
ADVERTISEMENT - CONTINUE READING BELOW
Epicurious is at Shangri-La Plaza East Wing, Mandaluyong City (570-7741, 506-6474, 0917-590-7420). E-mail epicuriousmanila@gmail.com or visit www.epicuriousmanila.com for more information.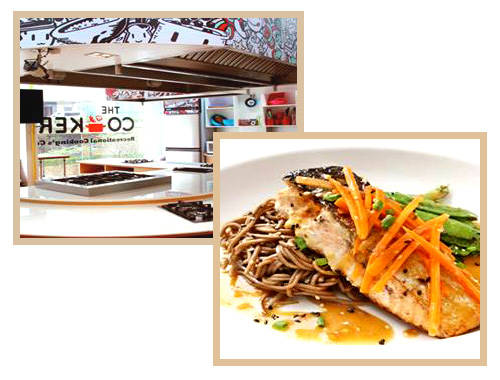 3. Special Valentine's cooking classes (P5,000 per couple) by The Cookery Place
This February, give your loved one a gift that keeps on giving by enrolling at The Cookery Place. Aside from learning how to work the kitchen, these special Valentine's classes are designed to allow couples to spend a night filled with fun and romance. Plus, you get to eat the fruits of your labor! Join a scheduled class with a group or book the whole kitchen all to yourself and spend Valentine's in the most delicious way. It's the perfect gift for foodie pairs!
ADVERTISEMENT - CONTINUE READING BELOW
2GH Kensington Place, Bonifacio Global City (882-7068, 775-4161). E-mail thecookeryph@gmail.com for more information.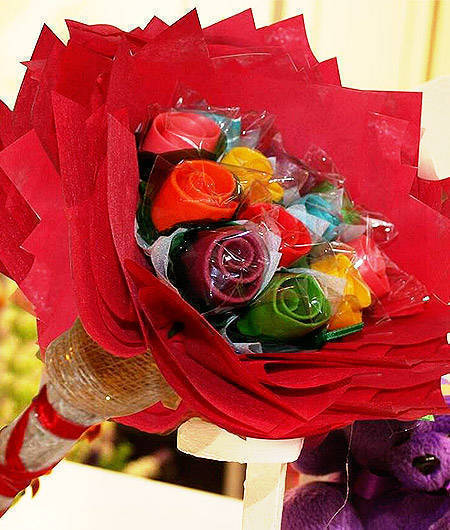 4. Rose candy pastillas (P25/each) by Sweet Blooms Cakes and Delicacies
Roses can be red, long-stemmed, and edible, too. If you think giving your better half a bouquet of flowers is sweet enough, then you should try Sweet Blooms' option. Take the sweetness to a whole new level: here, every stem is blooming with candy pastillas, making them the perfect Valentine's gift for anyone with a sweet tooth. Choose from a variety of colors, flower shapes, and bouquet sizes, and make this year's Valentine's Day the sweetest one yet.
ADVERTISEMENT - CONTINUE READING BELOW
For orders, contact 0932-883-9301. Visit their Facebook page for more information.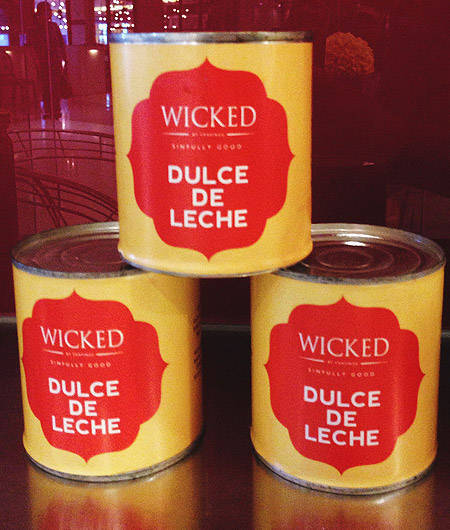 5. Dulce de leche can (P125) by Wicked
Profess your love with this luscious gift from the heavens and never worry about being single again. Sweet, creamy, and a tad bit sticky, this sinful dulce de leche is perfect as a dip, spread, frosting-or even on its own, enjoyed straight from the can. Be warned, however, that things can take the naughty route once this is popped out of the pantry. Sinful, but ever so reliable!
ADVERTISEMENT - CONTINUE READING BELOW
5/F Shangri-La East Wing, Mandaluyong City (654-0614)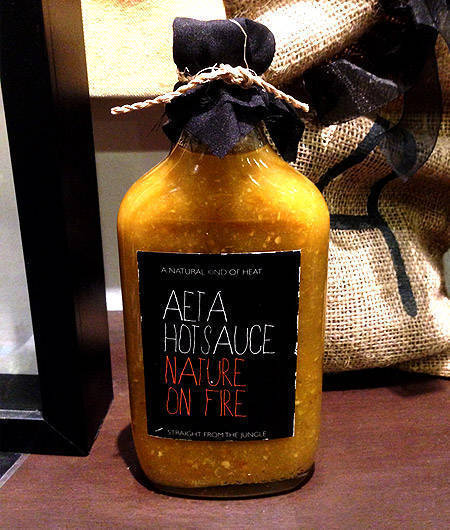 6. Aeta Hot Sauce: Nature on Fire by Aeta Organics (P275 per bottle)
Add extra spice to your relationship with this locally produced, proudly Pinoy hot sauce. Aeta Hot Sauce: Nature on Fire is a product of Aeta Organics, which aims to produce organic items while providing the Aeta communities of Luzon sustainable livelihood. Each bottle is packed with enough spice to give any ordinary dish a special kick. Time to get the heat on!
ADVERTISEMENT - CONTINUE READING BELOW
For orders, contact 0917-532-8304 or e-mail info@aetaorganics.com. Also available at Wild Ginger, Power Plant Mall, Rockwell Center, Makati City.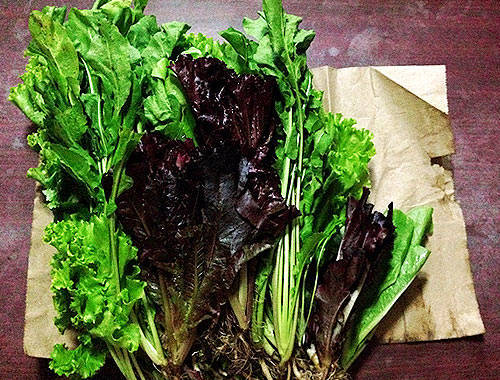 7. Organic harvest (P230 per week) by Good Food community
There's no better gift than one that benefits your loved one, local farmers, and Mother Nature. Good Food Community makes it so much easier to love your greens. Bring out the best in one another by having a bouquet of veggies and greens-ranging from smoothie leaves to salad staples-delivered to your partner's doorstep. Isn't that the perfect formula for a lasting relationship?
ADVERTISEMENT - CONTINUE READING BELOW
Contact 0906-433-2324 or e-mail hello@goodfoodcommunity.com. Visit www.goodfoodcommunity.com for more information.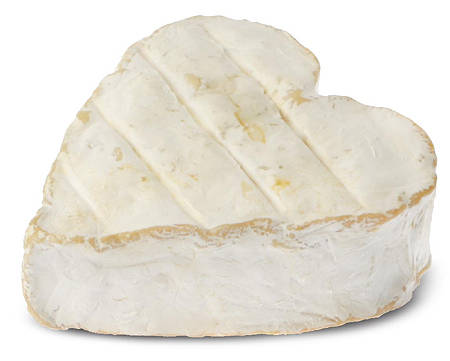 8. Coeur de Nuefchatel (P590) at Rustan's Supermarket
Ever seen a delicate cheese formed into a shape of a heart? Neufchatel cheese is exactly that. Made from cow's milk, this cheese has a similar taste to Camembert, but with a sharper and saltier kick and a crumbly finish. Rich and mushroomy, Nuefchatel is perfect as a candle-lit dinner starter, paired with crusty bread and a bottle of good-quality red wine. Valentine's couldn't get any cheesier!
ADVERTISEMENT - CONTINUE READING BELOW
Click here for a list of Rustan's Fresh branches.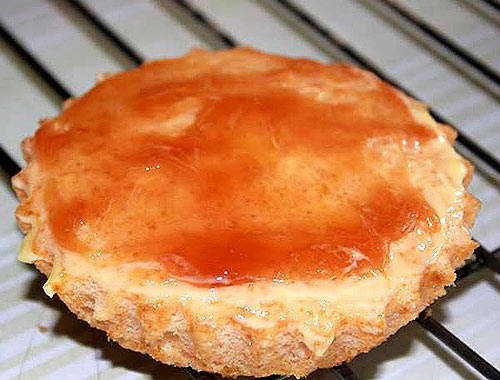 9. Guava mamon (P350/six) by Homemade Treasures
Pillow-soft, luscious, and pink. That's how one would describe the guava mamons by Homemade Treasures. Its soft, buttery base is complemented by a generous spread of guava glaze, leaving anyone who'd bite into the treat amazed by the sweet and slightly sour essence of the fruit. Owner Chona Ayson continues to surprise loyal followers with unheard of mamon and ensaymada flavors, and this guava variant is surely one that will add excitement to the month of love.
ADVERTISEMENT - CONTINUE READING BELOW
Homemade Treasures is at 184 Manibaug, Libutad, Porac, Pampanga City (04-303-234-149, 0928-507-0928). They deliver to Manila every Friday. Visit their Facebook page for more information.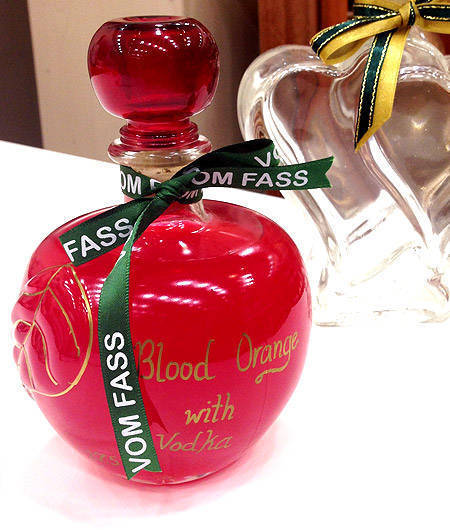 10. Heart bottles (P250/500 ml) by Vom Fass
Argan oil, rum truffle cream liqueur, Jamaican rum-options for oils, vinegars, liqueurs, and spirits abound at Vom Fass. Pick the heart-shaped bottle and fill it with liquid gold that you think best describes your loved one. This German concept shop offers its clients five-star customization, making it perfect for personalized presents this Valentine's season. You can even write your declaration of love on the bottle! How's that for making things extra special?
ADVERTISEMENT - CONTINUE READING BELOW
Vom Fass is at Shangri-La East Wing, Mandaluyong City (470-5541). E-mail vomfass.ph@gmail.com for more information.
Photos courtesy of Bono Gelato, Go Nuts Donuts, Bernice Sibucao for organic harvest; and from The Cookery Place's, Sweet Blooms', and Homemade Treasures' Facebook pages
ALSO READ:
10 Chocolate Gifts To Give This Valentine's Day
Top 10 Gourmet Local Chocolates
This Valentine's Day, Say It With Chocolates
Recommended Videos
Load More Stories