Homebaked, Perfectly Chewy Cookies by Cookies, Please!
SPOT.ph blogger Angelo Comsti shows you a cookie buffet like no other.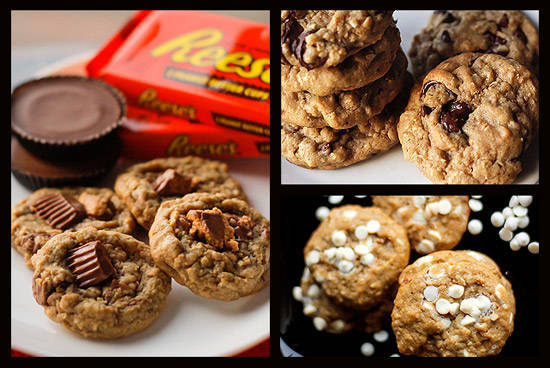 (SPOT.ph) Not too long ago, DJ Anne Asis-Carilo of Wave 89.1 and I hosted a weekly hour-long radio show that put the spotlight on home-based food businesses. Months after we went off-air, I learned that she had also set up her own pastry brand, inspired by the very program we created.
"I've always wanted to learn how to bake," she confessed. "I was inspired by some of the Radio Brunch guests who learned how to bake on their own without enrolling in culinary schools. Last year, I decided to finally use the small oven I had at home and experiment on boxed cake and brownie mixes you get at the grocery." Not long after those initial kitchen experiments, she got hooked and husband Alvin was more than happy to accommodate her new skill. "I asked him if he wanted me to bake goodies to give as Christmas gifts to family and relatives. Supporting my new fixation, he agreed. I was able to buy a bigger oven and that's when I started my very first bake-from-scratch project-cookies."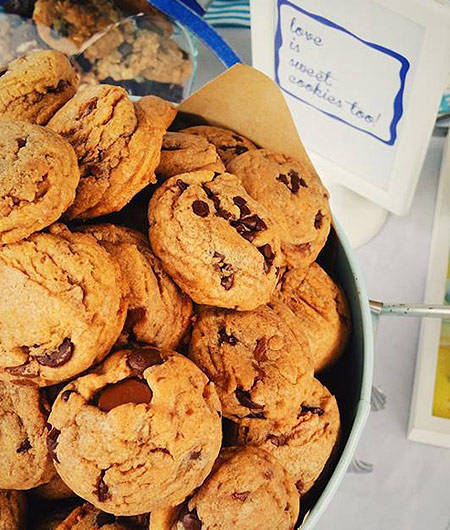 ADVERTISEMENT - CONTINUE READING BELOW
Classic Chocolate Chips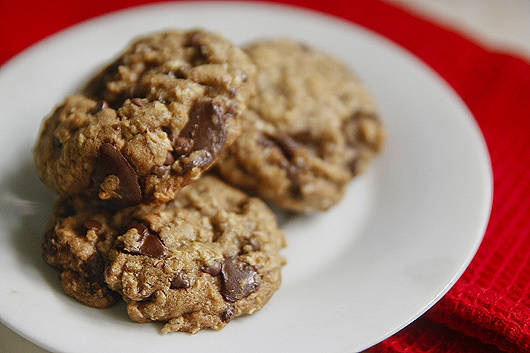 CONTINUE READING BELOW
Recommended Videos
Oatmeal Chocolate Chip Cookies
Not just any cookie, though. When Anne was a kid, her U.S.-based aunt sent her a box of her own chewy oatmeal cookies. They were so deliciously memorable that her taste buds acquired a liking for that distinct homemade flavor over the commercial ones. In the Philippines, she feels Gel Colet of Swell Sweets, who once guested on the show, set the standard. Anne then made it her mission to make something that tastes just as good.
"I got a chocolate chip cookie recipe from the Internet and made my very first batch. I didn't get the taste I wanted but I was able to achieve the right [chewiness] and texture so I tweaked the recipe and tried again until I got it right," she said. She researched online for baking tips, articles, and lessons to understand the science of baking, the function of each ingredient, the meaning of words like fold, sift, shortening, leavening. "When I finally perfected my chocolate chip cookie, I started working on other flavors. I was on a baking high! I made cookies every week, testing and tweaking recipes, getting inspiration to develop new ones, and receiving feedback from family and friends."
ADVERTISEMENT - CONTINUE READING BELOW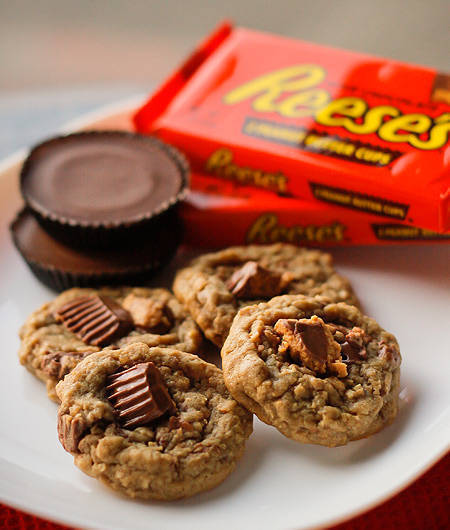 Reese's and dark chocolate chips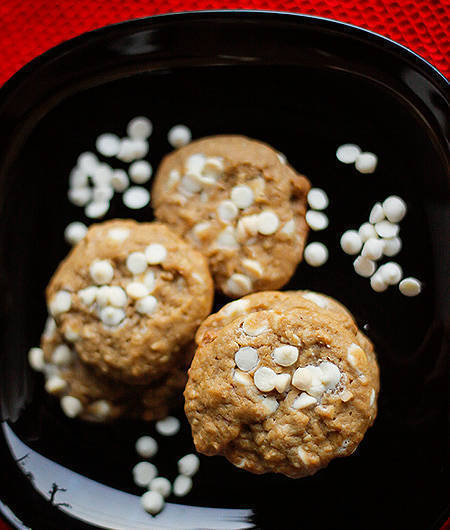 White Chocolate Chips
Her baking escapades-Cookies, Please-have led her to come up with nine delicious variants-classic chocolate chip (dark, white, or semi-sweet), chocolate chip walnut, oatmeal chocolate chip, oatmeal raisin, birthday cake cookies, brownie cookie, Reese's and dark chocolate chips, Nutella, and Happy cookies (a white and semi-sweet choco chip, candy sprinkle, and M&M overload). Apart from these, she also has a line of brownies, with flavors that include classic fudge, messy marshmallows, and dark chocolate spiked with Bailey's.
ADVERTISEMENT - CONTINUE READING BELOW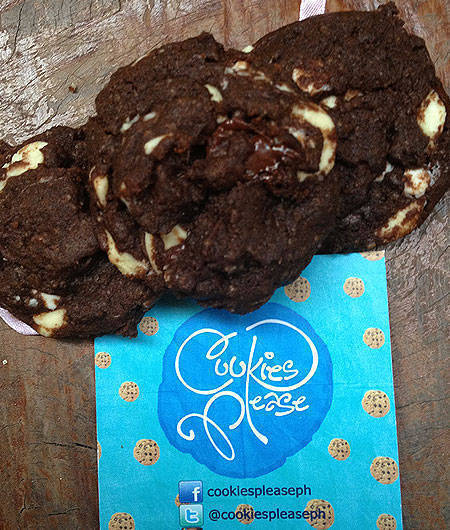 Brownie Cookies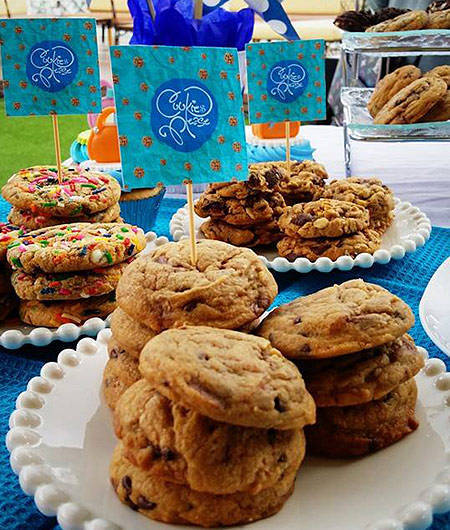 Cookie Buffet
What I really like about Cookies, Please is that Anne has the amount of sweetness just right. The treats are not greasy and they're both light in weight and texture. They have the ideal softness that makes for nonstop snacking-which is how I ended up after receiving my first box of goodies. What's more, she bakes upon order. No days-old cookies here. Take the name seriously. These cookies will have you on your knees, begging for more.
ADVERTISEMENT - CONTINUE READING BELOW
A dozen cookies of any variant costs P240 and an 8x8-inch brownie cookies, P500. She also makes cookie buffets which start at P8,000 good for 60. Contact Cookies, Please at 0927-702-0513, 0922-866-5848 or via e-mail at cookiespleaseph@gmail.com.
Angelo Comsti writes for Yummy magazine in addition to other publications. He studied at Le Cordon Bleu Australia. Grab a copy of his bestselling cookbook From Our Table To Yours for a collection of generations-old heirloom recipes from some of the country's best cooks and chefs.Follow Angelo on Instagram (@fooddudeph) to catch more of his food discoveries.
---
Help us make Spot.ph better!
Take the short survey
Load More Stories