The Best Things We Ate This February
Noteworthy dishes in this food-filled month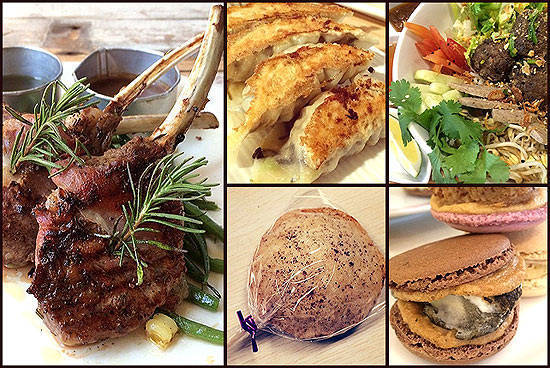 (SPOT.ph) If you don't already know, here at SPOT.ph, we love food. You need it to live, but we find that there are some dishes that go well past the virtue of necessity. While others content themselves with a deep fryer and the usual salt and pepper, there are some who make-or at least try to make-an art out of it, with delicious displays and even yummier flavors. We believe those that go above and beyond their duty deserve necessary recognition. Our top picks among the dishes we ate throughout February: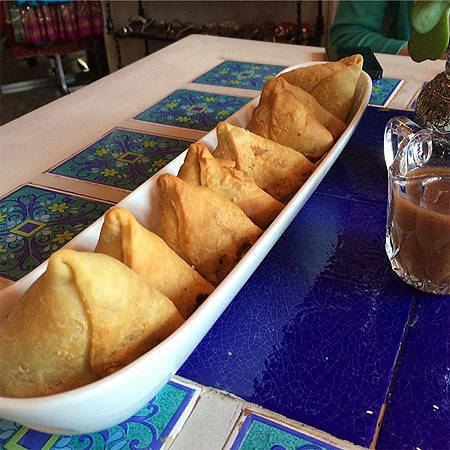 Samosa at Om Lifestyle + Cafe
This nook transports you to a little Indian haven. It's chock-full of ornate accessories-for everything from your ears to your house-imported from India. Apart from that, Suman and Anjie Gogna also do an amazing job reinterpreting their underrated cuisine to the Filipino palate. The samosa, the Indian counterpart to our own empanada, is a little fried pyramid stuffed with tender potatoes spiced liberally but with restrained heat to appeal to local taste buds. For P50 a pop, it's a terrific gateway to Indian food.
ADVERTISEMENT - CONTINUE READING BELOW
Om Lifestyle + Cafe is at Fox Square Building, Connecticut Street, San Juan.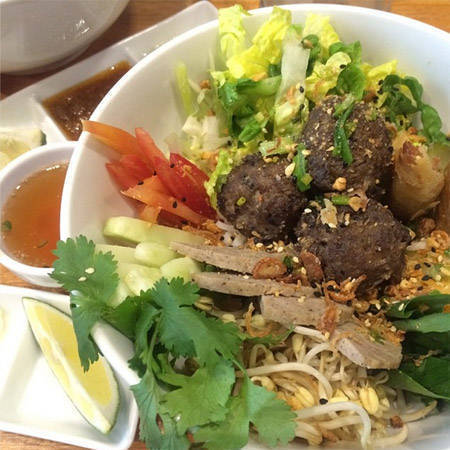 CONTINUE READING BELOW
Recommended Videos
Noodle Bun at P.H.A.T. Pho
There are too many dishes to choose from in P.H.A.T. Pho: the bahn mi with that rich layer of homemade chicken pate, the bowl of comfort that is the beef pho, the crispy fried rolls that remind us of our own lumpia. But then there's the Noodle Bun, which, after one bite, somehow erases the memories of the other dishes to oblivion. The refreshing dish feels more like a salad than a bowl of noodles: a tasty vinaigrette coats the cold, dry vermicelli in a lipsmacking, tangy flavor.  Then, there's the smorgasbord of shallots, pickled vegetables, Vietnamese meatballs, bean sprouts, fried spring rolls, and homemade sausage. Each bite is different every time.
P.H.A.T. Pho is at Serendra, Bonifacio Global City. Read our story here.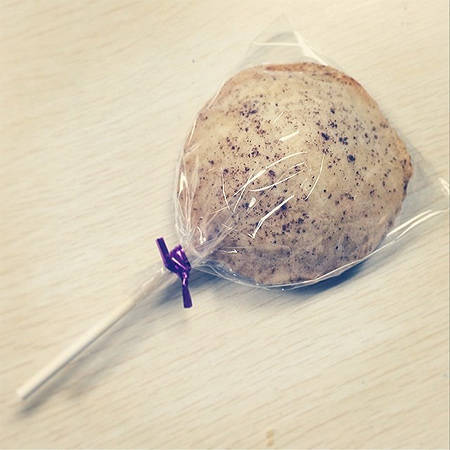 ADVERTISEMENT - CONTINUE READING BELOW
Apple Pie Pops from The Silly Goose Gourmet
You will always want to eat apple pie. Unfortunately it's not something you can always carry around in your purse, ready to eat whenever you want. Fortunately, it's no longer a problem. The Silly Goose Gourmet's handy pie pops are the answer to your random apple pie cravings. The pie is styled like an empanada disc filled with spiced mashed apples and held up by a stick. The crust holds up well and doesn't crumble when you bite into it. The filling flaunts a flavor that's more fruity than spicy, allowing you to finish one stick easily.
For orders, contact The Silly Goose Gourmet at 0927-743-9821 or e-mail thesillygoosegourmet@gmail.com.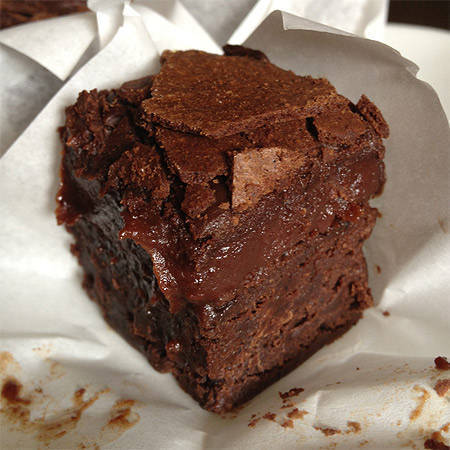 Cupcake Lab's Brownie
The classic chocolate bars take on a new look under the care of pastry maker Cay Cuasay who topped her version of the fudgy brownie with a luxurious, thick caramel and homemade brittle. It's not cloyingly sweet despite the combination of all the components; chopped pistachios are mixed in the caramel to welcome a nutty break amid the rich layers. And unlike other brownies where two slices can already be too much, this one will have eating one after another. These new treats from the cupcake heaven are priced P55 each, P300 for a box of six, P550 for a box of 12.
ADVERTISEMENT - CONTINUE READING BELOW
Cupcake Lab is at The Podium, Mandaluyong City.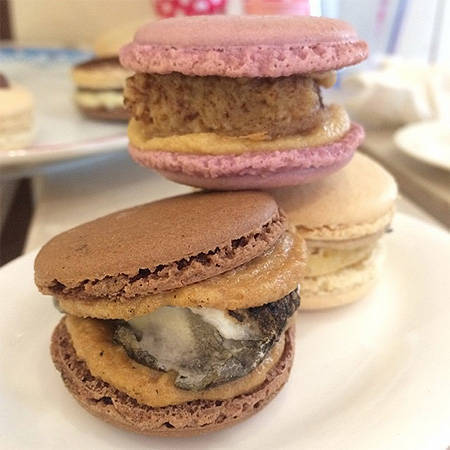 Mrs. Grahams' PB&J Macarons
There's an argument ensuing among the staff which flavor is better. It's a valid debate. The toss-up is between the pancake and the peanut butter and jelly and it's a fight as close as Sochi ice skaters' Yu-na Kim and Adelina Sotnikova. And obviously the latter came up from behind. It's easy to reinterpret this iconic sandwich into peanut butter cookies in between grape-flavored cream, but Anna Graham impressively goes beyond the box. Her soft-to-the-bite cookies are grape and in between is a delicious melt-in-your-mouth peanut butter cake held in place by the a swipe of peanut butter. Yum.
Mrs. Graham's is at 51C Scout Rallos Street, Quezon City. Read our story here.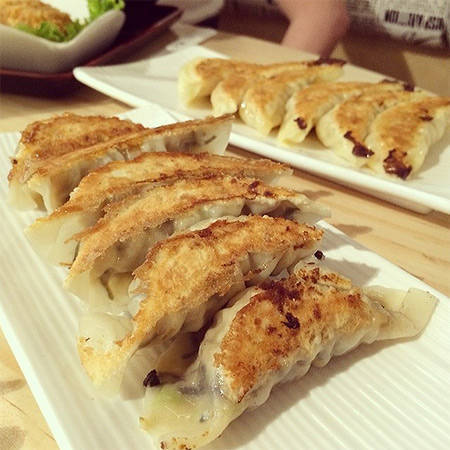 ADVERTISEMENT - CONTINUE READING BELOW
Nori and Cheese Gyozas at Osaka Ohsho
Japan's No. 1 Gyoza is finally open in the Philippines and it's their two unique flavors that caught our attention during our most recent visit. The Nori is earthy and salty while the cheese is ridiculously rich and unabashed. The two may be a tad too rich to eat all on their own, but that's just your excuse to get another plate of the original to have as an in-between.
Osaka Ohsho is at SM Mega Fashion Hall, SM Megamall, Mandaluyong City. Read our story here.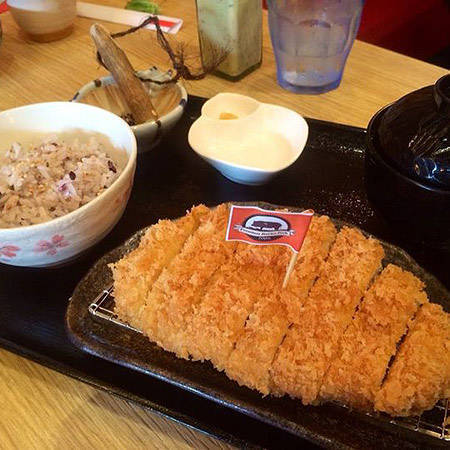 Katsu Sora's Iberico Tonkatsu
You have katsu, then you have Iberico katsu. This slab of pork is just as luxurious as its more popular ham cousin. The nutty notes from the acorn-fed, Canada-raised pigs complement the natural savor of pork from juices preserved by that tight packaging of panko. Katsu Sora may be late in the game, but they showed up with a bang-four different kinds of pork. We're absolutely hooked.
ADVERTISEMENT - CONTINUE READING BELOW
Katsu Sora is at Promenade Mall, Greenhills Shopping Center, San Juan. Read our story here.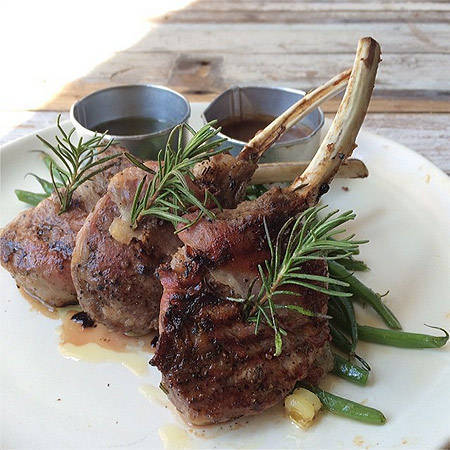 Grilled Lamb Chops Wrapped in Pancetta at Grace Park
How do we even begin to explain Gaita Fores' magic? We can't. But maybe this excessively delicious plate of lamb can speak where words fall short. There's the titillating piny scent of rosemary; the crisp salty blanket of thin pancetta; that level of tenderness that can only be accomplished by a perfect well-done. So much flavor has seeped into the chop that the mint and jus sauces remain largely ignored. There's so much that can be said about simple dishes with impeccable seasoning-so much that we don't have any words.
Grace Park is at One Rockwell Building, Rockwell Drive, Makati City.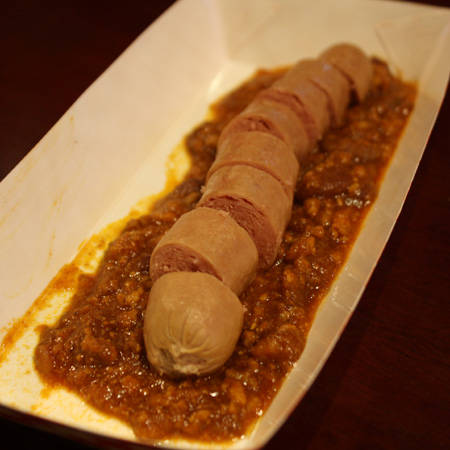 ADVERTISEMENT - CONTINUE READING BELOW
Chili Con Carne at Frank's
There's so much comfort inside a bowl of spicy chili. This dish is crafted by chef-turned-chef hotel operations officer Scott Sibley. Chipotle adds a creeping whisper of smoky heat that develops with every bite-or bowl. There are beans, but not so much that a spoonful becomes pasty. A generous amount of ground pork creates this gorgeous texture that shines nicely against the spicy broth.
Frank's is at G/F Resorts World Manila, Newport City, Pasay City.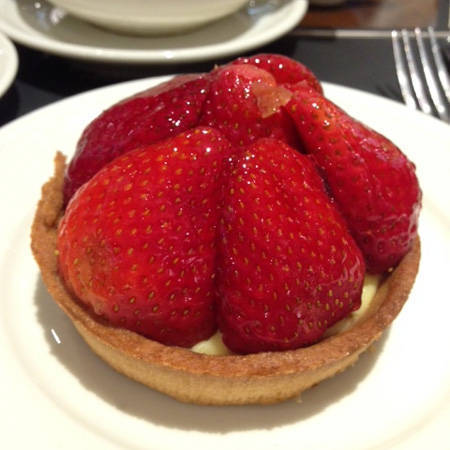 Tartelette Fraises at Paul
The luscious-looking strawberries on this decadent tart are just the beginning, sitting on top of a creamy filling that reminds us of crème brulee. The crust is perfectly baked, neither too tough nor too chewy, and the size is generous enough for an indulgent treat at tea-time.
Paul is at the ground floor of SM Aura Premier in Taguig
---
Help us make Spot.ph better!
Take the short survey
Load More Stories