10 Places for Dining Solo
Whether you're single, friendless, or just in a hurry, these places won't make eating alone feel awkward.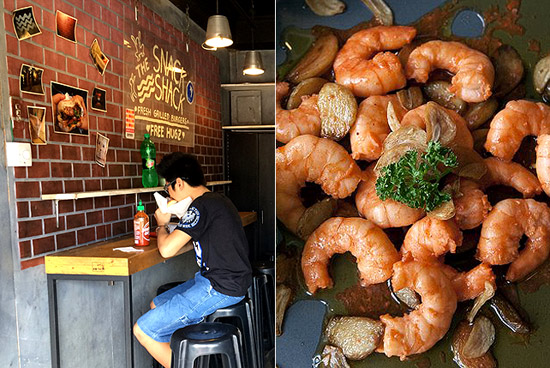 (SPOT.ph) There are days when you just don't feel like sharing a table. Or, when you're six feet under in deadlines that you only have time for a quick lunch-none of that hourlong pantry banter with office pals. Or, maybe you're still waiting for that special someone to come along to have a romantic meal with.
Filipinos aren't used to dining alone in a public place, but whatever your reason is for going solo, you shouldn't dread eating out. You need to sustenance, after all. You can enjoy it, if you know where to go. Manila has a good range of eating spots to choose from for lone diners. Quick eaters, quiet foodies, lonely hearts, here are some food places to get you started.
This list is not ranked.
ALSO READ:
SPOT.ph's Ultimate Guide to Meeting The Parents: Where to do it in Manila
SPOT.ph's Ultimate Guide to Break-up Spots: Where to do it in Manila
10 Bars For Solo Flight Drinking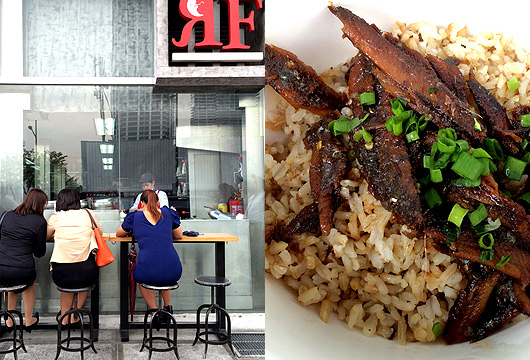 ADVERTISEMENT - CONTINUE READING BELOW
1. Recovery Food
Perfect for: Office lunchbreaks (during the day time), walks of shame (late at night)
Recovery Food gets busy around lunch time. There's a small bar outdoors that's inconspicuous enough for solo diners to make a French exit. The al fresco area isn't the most popular section in the restaurant so you can sit there if you don't have a lot of time to spare waiting for air-conditioned empty seating. Prices are ideal to make their meals a daily habit-hangover not required. Recovery Food is also open 24 hours so it's always a good standby for late-night cravings.
CONTINUE READING BELOW
Recommended Videos
Must-tries: S.S.T (Sweet Spicy Tuyo, P180), Amadobo (P180)
Recovery Food is at G/F Crossroads, 32nd Street corner 8th Avenue, Bonifacio Global City; Tel. No. 511-7312, 966-2064.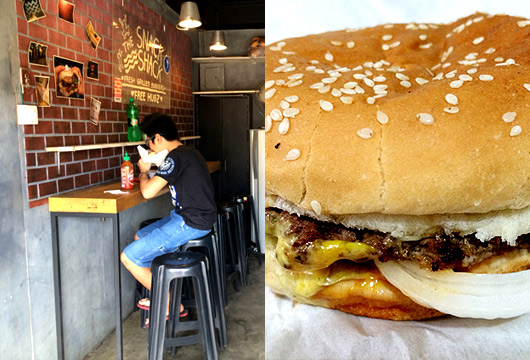 2. Snack Shack
Perfect for: Handheld food for people on-the-go
Moderately paced service, fast customer turnovers. It's not the most ideal setup for those in a hurry. But if you're looking for a meal to hang on to as you make your way to a casual meeting, Snack Shack's delicious burgers are your best bet. The burgers (SPOT.ph's No. 1 Burger Under P100) are cooked fresh upon order, which is the reason for the delay, but for amazing flavors at prices nearly half of Brothers Burgers' and Wham!'s, we have no complaints. The long lines prevent customers from dilly-dallying and loitering. Here, you eat and you go. Except for the several minutes you spend waiting for your meal, there's really no time to ponder why you're eating alone. Nonetheless, there's a six-seater bar for those who want to take an extra minute nursing those smoky grilled sandwiches.
ADVERTISEMENT - CONTINUE READING BELOW
Must-tries: Quarter pounder with cheese (P70)
Snack Shack is at V. Luna Extension, beside SM Savemore, Sikatuna Village, Quezon City; Tel. Nos. 0926-512-2257.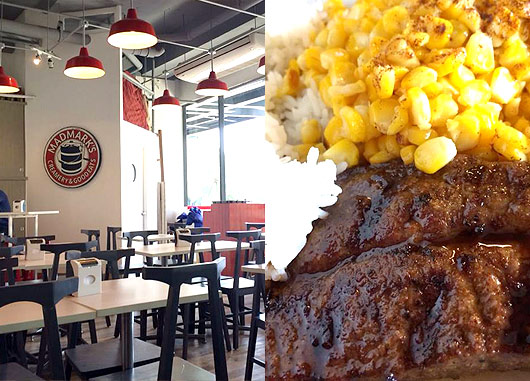 3. Mad Mark's
Perfect for: Scrooges
If you're a tight-fisted bloke who isn't keen on dining with anyone, eating options can be slim. But with the affordable prices at Mad Mark's, you don't need anyone to split the check with. For combining outstanding flavors with friendly prices, this hole-in-the-wall is a favorite among cubicle dwellers in Makati CBD and Pasig. Here, you can get a hearty meal for less than P200. In fact, you can get a steak for as low P290 (and that's the priciest on the list)-already complete with two side dishes. How about that? You can get steak just to celebrate being by yourself.
Must-tries: Mad Mark's Signature Steak with USDA flank (P150 to P290), ice cream
Mad Mark's has branches at 2/F Glorietta 5, Makati City and Kapitolyo, Pasig City; Tel. No. 949-7591.
ADVERTISEMENT - CONTINUE READING BELOW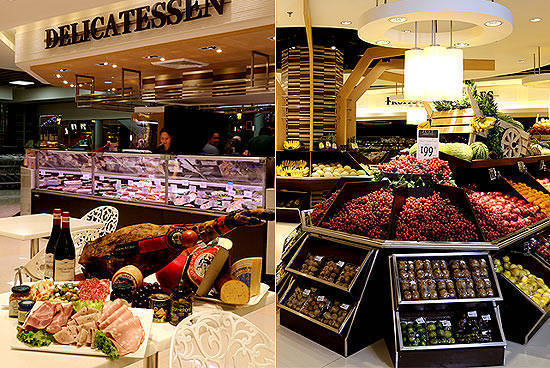 4. Marketplace by Rustan's
Perfect for: Shopping pitstops and people who want to make friends
This is an upscale food court located inside a grocery store. Seats are communal so you can sit beside a stranger and feel a little less alone. Why not strike up a conversation? Where'd he get those sour cream potatoes? Is the beet-infused pasta worth it. The friendship won't be so deep, but who knows where it might lead. Marketplace has its own deli section, complete with jamon and cheeses, as well as cooked food like pastas, salads, sandwiches, fresh fruit, Angus beef, and a potato station. It also provides seating for establishments like Eric Kayser, Happy Barn Milkshake Factory, and Chuck's Grub. Marketplace is the perfect venue for meals or simple snacks in between shopping.
Must-tries: the Potato Station, Eric Kayser, Chuck's Grub
Marketplace by Rustan's is at Powerplant Mall, Rockwell, Makati City; Tel. No. 898-1271.
ADVERTISEMENT - CONTINUE READING BELOW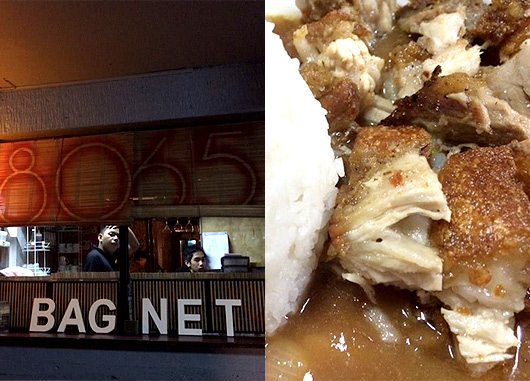 5. 8065 Bagnet
Perfect for: Hiding out
This hole-in-the-wall has its own cult following. A neighborhood hangout more than anything, it has a laidback vibe that makes you feel so at home you won't mind being solitary. Two reasons why 8065 Bagnet is an ideal solo dining destination: (1) it's one of those "secret" delicious places you want to keep for yourself; (2) the space is actually so cramped you'd want to be alone. Bagnet 8065 offers a variation of set meals for solo diners. For as low as P115, you get a generous amount of your favorite crispy pork with rice and soup. The place is unassuming so you can dine in your most comfortable weekend get-up.
Must-try: Original Bagnet (P105)
8065 Bagnet is at 8065 Estrella Street, San Antonio, Makati City; Tel. No. 519-6511.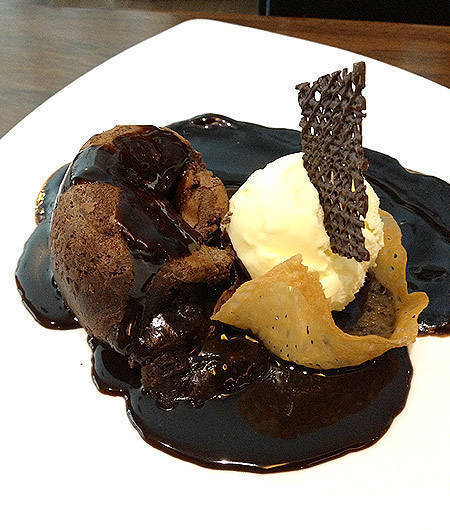 ADVERTISEMENT - CONTINUE READING BELOW
6. Maitre Chocolatier Boutique Café
Perfect for: Singletons who want love
A dose of sugar is the ticket to instant happiness. Who needs a special someone when you can have something just as tempting, sinful, luscious, and even sexy? Decadent chocolate that makes even the bitter things seem sweet; delicious sugars that make dull moments somehow brighter; nuts and sprinkles just for that extra embellishment. If you're on your own and looking for an instant pick-me-up, treat yourself to some sweets at Maitre. With interiors that are neither intimate nor romantic, it is a great dessert place to shoo blues away. The sight and smell of chocolates alone like Lindt, Toblerone, and Ferrero Rocher are enough to whisk even the loneliest person to instant bliss. If you want to savor your alone time, pick a small table and enjoy your choice of chocolate cake or cocktail. An order of cake is made individually portioned because some things in life aren't meant to be shared.
Must-try: Sweet Revenge (P195)
Maitre Chocolatier Boutique Cafe is at 28 Jupiter Street corner Astra, Bel-Air, Makati City; Tel. No. 897-8559.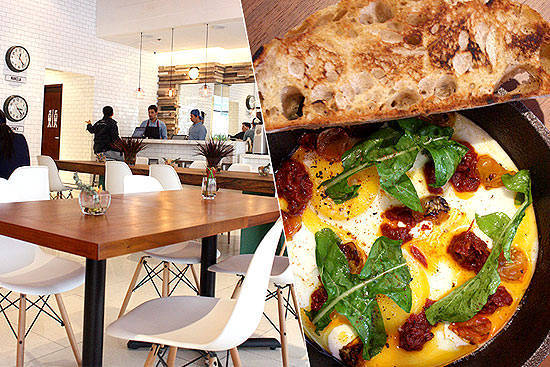 ADVERTISEMENT - CONTINUE READING BELOW
7. Toby's Estate (Salcedo Village flagship)
Perfect for: Me time
Ambience is the main qualifier for this white-walled quaint space. It is a neighborhood cafe that attracts all sorts of folks: coffee fiends wanting to grab and go, office workers looking for a good dose of caffeine, nearby residents wanting to kick back outside their home. The coffees are perfect to nurse and they even offer cold brews for warm summer days. Food ranges from light egg masterpieces to Bucky's not-brownies to full-fledged meals. Toby's Estate is so relaxed that you'll be tempted to stay here all day, trying their breakfast, lunch, and dinner options, with delicious joes in between. There's no pressure to leave because that's exactly what they want. For you to stay.
Must-tries: Mocha (P160 to P170), Gibraltar (off menu), Brouille on Toast (P305), Traviata (P315)
Toby's Estate is at 125 L.P. Leviste Street, Salcedo Village, Makati City (enter via H.V. Dela Costa Street). Toby's Estate also has a coffee bar branch in Century City Mall, Makati City.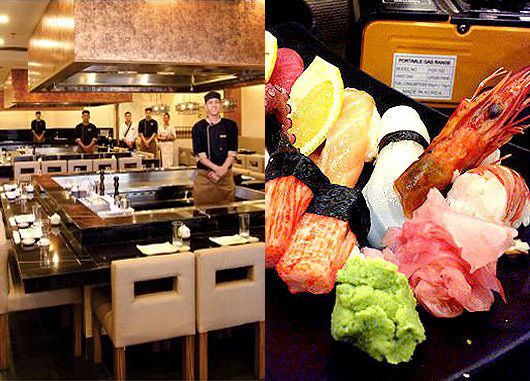 ADVERTISEMENT - CONTINUE READING BELOW
8. Ogetsu Hime
Perfect for: An entertaining yet inconspicuous dining setup
This expansive Japanese restaurant targets almost every Japanese specialty with sukiyaki stations, teppanyaki demonstrations, and sushi bars. The space is so big and bustling that the solitary diner can easily melt away in the crowd. Booths installed on the walls make for great group arrangements, but solo eaters can find a happy space at the teppan and sushi bars, marveling at the chefs culinary showcases without looking-or feeling-too lonely.
Must-tries: Kaisen Fried Roll (P240), Soft Shell Crab Roll (P320). Sukiyaki is their specialty, but it's built more for a table of two or three.
Ogetsu Hime is at 5/F Sky Park, SM Aura Premier, Bonifacio Global City.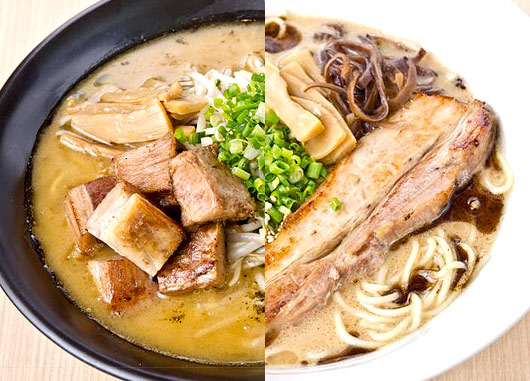 9.  Ramen Yushoken
Perfect for: Delicious food that needs no assurance from others to enjoy
Like most ramen joints, this Alabang destination has a long bar near the kitchen that presents a sensorial experience of their ramen. The delicious smells from the broth, the sight of chefs delicately creating those flavors, the steam wafting from the bowls. There's comfort in knowing how much precision was put into that one bowl, and it will leave you no choice but to appreciate the chefs' hard work and generosity. Ramen Yushoken, undoubtedly one of the best ramen in Metro Manila, is the kind of delicious that stops conversation. No words. Just eating.
ADVERTISEMENT - CONTINUE READING BELOW
Must-tries: Tonkotsu (P320 to P380), Gyoza (P150)
Ramen Yushoken Molito Lifestyle Complex, Madrigal Avenue, Muntinlupa City; Tel. No. 808-7424.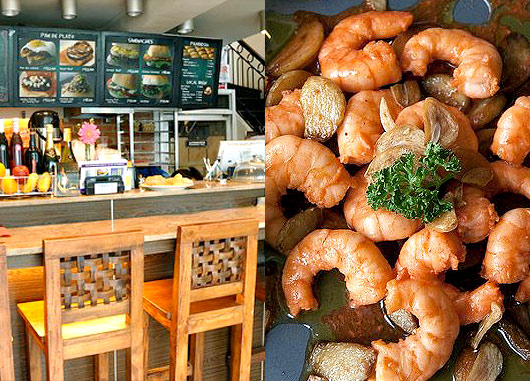 10. Casa Marcos
Perfect for: A one-man feast
Tapas allow people to have little tastes of everything without feeling too full. It's a kind of gastronomic fiesta that befits a single diner. Have a saucer of gambas, have some salpicao. Maybe lengua? Unlike other tapas places that feature long tables for group gatherings, each branch of this restaurant has a quiet, intimate space that won't leave you feeling embarrassed about having too many plates on your table-which are also on the smaller side. It also doesn't have that bar appeal where you'll find yourself surrounded by barkadas drinking tequilas as you eat your way through seven types of tapas. Nope, here, they'll leave you alone. Plus, they allow you to order from Bread Bag Pandesal's menu of sandwiches.
ADVERTISEMENT - CONTINUE READING BELOW
Must-tries: Almejas (P230), Lengua Salpicao (P320), Venison Caldereta (P475)
Casa Marcos has branches at Unit 20A/20B CW Home Depot, Julia Vargas Street, Barangay Ugong, Pasig City, and Burgos Circle, Bonifacio Global City; Tel. No. 470-3637.
ALSO READ:
SPOT.ph's Ultimate Guide to Meeting The Parents: Where to do it in Manila
SPOT.ph's Ultimate Guide to Break-up Spots: Where to do it in Manila
10 Bars For Solo Flight Drinking
Share this story with your friends!
---
Help us make Spot.ph better!
Take the short survey
Load More Stories