More international restaurants coming to Manila: Purple Yam, Magnum Cafe + more
Yes, there's more in store for Manila diners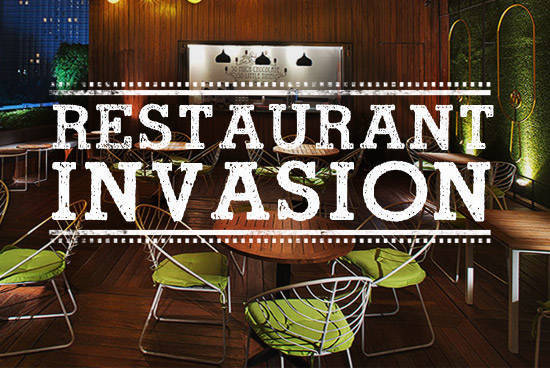 (SPOT.ph) We're taking back what we said here. Because there is one restaurant overseas, a restaurant that has people signing petitions and demanding (or, okay, requesting) its opening, that is finally-or so we hope-coming to Manila, ready to serve Filipinos authentic steamed soup buns. Read on for more international franchises ready to make their mark in the Philippines.
ALSO READ:
Restaurant Buzz for 2014: Manila's Dining Scene is Just Warming Up
International restaurants Nobu, Todd English + more to open in Manila in 2014
Baskin-Robbins
Dear Baskin-Robbins, when are you officially opening?
It's been nearly a year since Baskin Robbins uploaded a press release on their website detailing plans to return to the Philippines after almost 20 years of absence. The ice cream shop was a mall fixture in the early '90s, but not enough customers were willing to shell out for the pricey frozen treats. It's a story that sounds fairly familiar. Baskin-Robbins closed several years later.
The brand is being brought over by IceDream Inc. and there are plans to expand nationally to 50 stores in a span of five years. On February 4, Baskin-Robbins Philippines Facebook page mysteriously announced that they were opening soon but remained coy about the exact whereabouts. They were, however, spotted plying their 31 famous flavors at a fashion event back in February. The first branch will be in Bonifacio Global City's Central Square.
Pink's Hotdogs
The ultimate mom-and-pop hotdog stand is being brought over to Manila by Ana de Ocampo of Wildflour. A purveyor of hand-held comfort food, Pink's began as a hotdog cart in 1939, with their chili dogs becoming so famous that they became a Hollywood landmark. Looks like hotdogs are going to be big in the next few years.
ADVERTISEMENT - CONTINUE READING BELOW
Purple Yam
The celebrated Filipino haunt in Brooklyn is coming home to the Philippines and setting up shop in Malate. Purple Yam, named after the beloved ube, isn't strictly Filipino. It uses a Pinoy point of view, but extends its repertoire to embrace other Asian dishes from Korea, China, and more. It's not going to be exactly like Amy Besa and Romy Dorotan's original New York branch. Dishes from their defunct Cendrillon will also be included on the menu and guest chefs will be taken in for collaborations.
Magnum Cafe
If you like the ice cream bar, you'll love this cafe. It's Magnum heaven that allows you to get more out of your dessert. Drizzle it with syrup? Yes. Sprinkle on some nuts? Yes. Cherries on top? Absolutely. Think of it as a department store where you can dress up your ice cream bar with endless possibilities. They call it a "pleasure store" and we can see why. Magnum Cafe has branches across Asia.
CONTINUE READING BELOW
Recommended Videos
Kyochon
This Korean fried chicken franchise boasts healthier techniques and more flavors-if a little pricier. Kyochon is being brought over by Wilson Chu's group, which is already handling BreadTalk, ToastBox, Coffee Bean and Tea Leaf, Banana Leaf, Ikkoryu Fukuoka, and Chops Chicago Steakhouse. It is set to open in April and there are already nine branches in the works.
Parrilla La Cabrera
It's not one of the biggest names being thrown in the pot of restaurants we want in the Philippines, but Parrilla La Cabrera quietly lets their Argentinian flavors speak for themselves. Parrilla La Cabrera is one of the most famous parrilla (a style of grill) spots in Buenos Aires and it is also a stopover for tourists who want to try authentic Argentinian cuisine.
ADVERTISEMENT - CONTINUE READING BELOW
Din Tai Fung
After years of negotiations and speculations, this legendary xiao long bao joint is planning to open shop in Manila. There's nothing absolutely set in stone, but we have it on good authority that one of the country's most prolific restaurateurs-who has experience running several highly successful international franchises-is determined to bring the legendary steamed bun restaurant to the Philippines.
Din Tai Fung originated in Taiwan and has branched out to other Asian countries and the United States. It is a regular on Asian must-try lists and has since been awarded Michelin stars.
Share this story with your friends!
---
Help us make Spot.ph better!
Take the short survey
Load More Stories