CHECK IT OUT: Vom Fass at Shangri-La Plaza East Wing, Mandaluyong
Who knew oils and vinegars could be such an art?
Vom Fass
LG/L Shangri-La Plaza East Wing, Mandaluyong City
Tel. No. 470-5541 
Open from 11 a.m. to 9 p.m. (Monday to Thursday), 11 a.m. to 10 p.m. (Friday), 10 a.m. to 10 p.m. (Saturday), 10 a.m. to 9 p.m. (Sunday)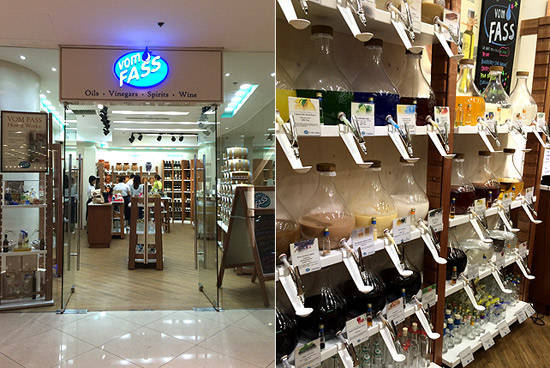 (SPOT.ph) The dazzling showcase of jars, bottles, and barrels filled with fluids in varying shades of gold and amber will lure you in. It's almost like how you would imagine Professor Snape's office would look-but brighter, clearer, less intimidating, and infinitely yummier. Vom Fass is a foodie's haven for specialty oils, vinegars, and liqueurs.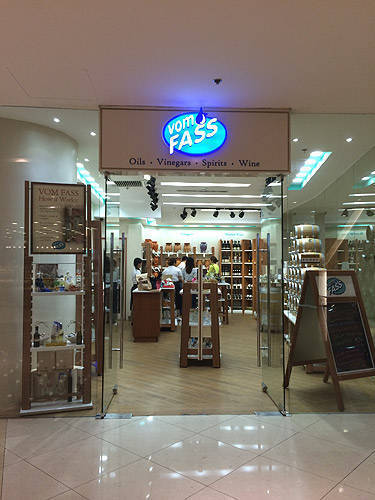 ADVERTISEMENT - CONTINUE READING BELOW
Vom Fass, which means "from the cask," is a concept store founded by Johannes Kiderlen in Regensburg, Germany, in 1994. They create their own brand of artisan products using base ingredients from all around the world, sourced from countries that are famous for producing them: avocadoes from New Zealand, argan from Morocco, mangoes and calamansi from the Philippines.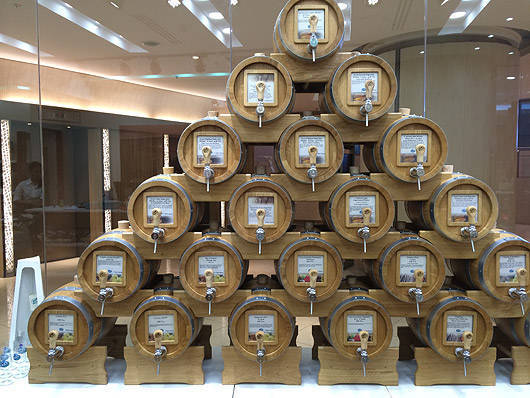 CONTINUE READING BELOW
Recommended Videos
Currently, the oldest in this lineup is 23 years old. Order a barrel of whiskey for a party and they'll loan you the barrel for free.
In the case of Andy Sambar and his family, it was the whiskey that started their love affair with Vom Fass. His parents bought some cases from a Singapore branch and they enjoyed it so much, they eventually decided to pursue the idea of bringing the store to the Philippines. Filipinos are growing more conscious of handcrafted and gourmet ingredients, says Sambar, who is the head for operations. "People were waiting for high-end, authentic European ingredients. Now, they don't have to go to Europe anymore."
ADVERTISEMENT - CONTINUE READING BELOW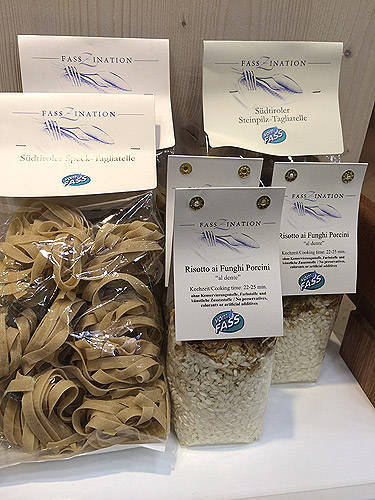 Vom Fass Manila is also slowly expanding their repertoire of goods.
Sambar describes their inventory as 50% cookery and 50% alcohol. "About 24 vinegars, 20 oils, 25 liqueurs, and 21 spirits." Stocks are replenished every couple of months, and Sambar has a habit of introducing new flavors to the store. A consistent bestseller, however, is the balsamic vinegar which they sell in three levels of varying acidity-Platinum, Di Famiglia, and Maletti (P720/100ml). The last one is the most versatile: thick, flavorful, tangy enough for salads, but still sweet enough to cook with.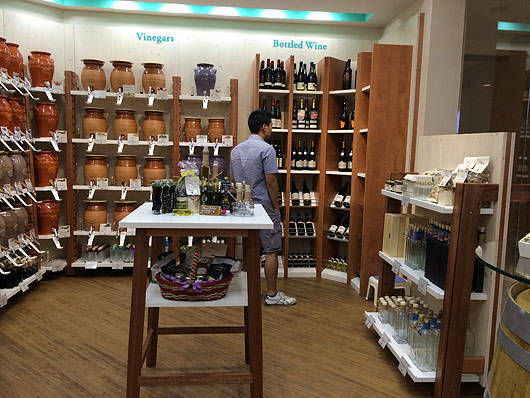 ADVERTISEMENT - CONTINUE READING BELOW
Vinegars labeled Star usually have a sweeter profile compared with the ones labeled Sour.
Some of Vom Fass' vinegars are rated by the International Taste and Quality Institute (ITQI), which is similar to the Michelin Guide for restaurants. The Blueberry Star (P800/100ml), which has the delightful honeyed sweetness of fruit, flaunts three stars while the Raspberry Star (P770/100ml), a slightly tart version perfect for meats, has two. The intriguing Fig Chili (P390/100ml), with a profile reminiscent of spicy tamarind candy, has no stars (yet), but it's one that will stir your taste buds.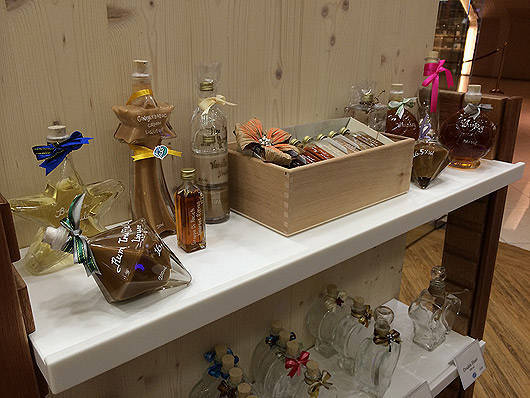 Different bottles for different occasions. Those gift sets can be personalized.
Vom Fass has the familiar white truffle oil (P180/100ml) and olive oil (with varieties from Italy and Spain, P220 to P300), but exciting flavors like the very nutty Styrian Pumpkinseed (P490/100ml) will quickly grab your attention. There's also a selection of Argan Oil (P980/100ml) and Evening Primrose Oil (P920/100ml), which Sambar says are more for cosmetic purposes.
ADVERTISEMENT - CONTINUE READING BELOW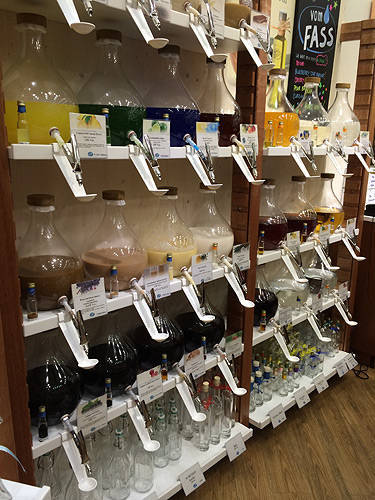 The Spirits section
Their selection of spirits can be dizzying before you even have a taste. Whiskey, of course, is prominently shown in a pyramid of barrels and different hues of tan display the popular cream liqueurs. Sambar says they used to stock the infamous Absinthe, but it quickly flew off the shelves. Their Honey Wine (P90/100ml) has a very gentle sweetness that makes for a good round of very casual drinking.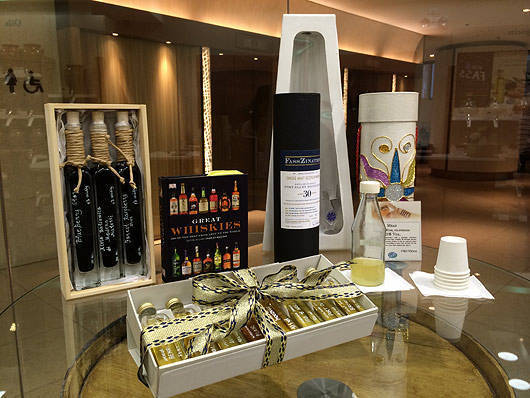 ADVERTISEMENT - CONTINUE READING BELOW
The Honey Wine sampling station and more gift idea options
The merchandise is what people come for, but Vom Fass is all about creating a gastronomic experience. "Tasting, sampling," says Samber. Except for the wines, the store offers customers a free taste straight from the casks. "People always tend to find something they'll like," he adds. Favorite flavors that are out of stock may also be requested and there's a nifty information sheet on how best to use the oils and vinegars.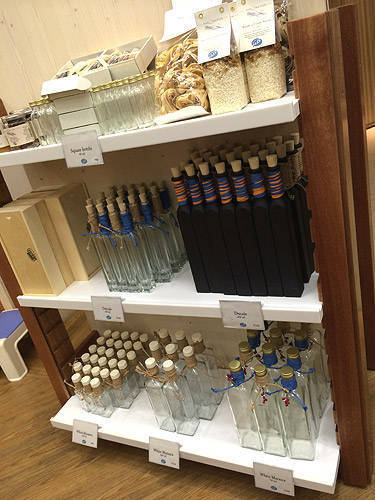 The bottle selection, which Sambar updates seasonally, can be a complicated experience.
At Vom Fass, everything may be personalized. From party souvenirs to Christmas gifts, just pick a bottle from the many on display, name your poison-or, er, vinegar, and you're good to go. Those bottles are reusable, too, so there's always a reason to come back.
Vom Fass will soon open branches at SM Aura Premier and Power Plant Mall.
ADVERTISEMENT - CONTINUE READING BELOW
Share this story with your friends!
---
Help us make Spot.ph better!
Take the short survey
Load More Stories