Toby's Estate
125 L.P. Leviste Street, Salcedo Village, Makati City
Open from 7 a.m. to 10 p.m. (Monday to Thursday), 8 a.m. to 12 a.m. (Friday to Saturday), 8 a.m. to 10 p.m. (Sunday)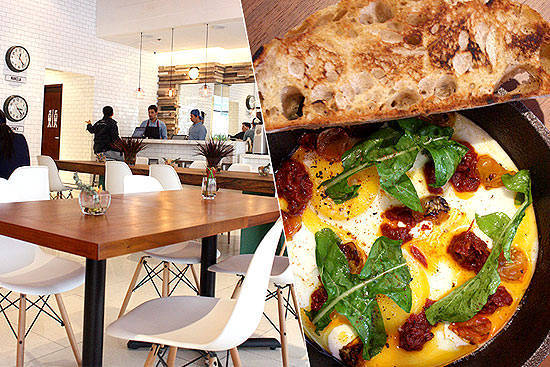 (SPOT.ph) Every Toby's Estate branch around the world is different. Some serve express, some are perfect for hanging out, some do a little of both. The design varies and so does the style, but they're all united by their signature coffee blends. It's a story not quite unlike the owners of Toby's Estate Philippines: four very different childhood friends who finally found ground in good, artisan coffee. Chut Cuerva, Marcelo Crespo, Marco Antonio, and Manny Del Rosario brought the coffee shop into the local market not only to introduce Manila to a more handcrafted approach to brews, but also to a community cafe.
ADVERTISEMENT - CONTINUE READING BELOW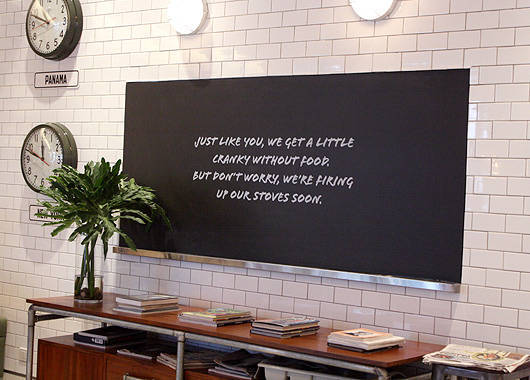 Trust us, the food is great.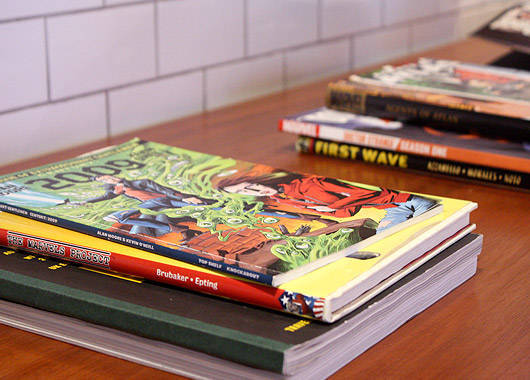 Four different tastes, even in literature
Toby Smith, founder of the world-renowned Australian brand, isn't one to stress too much on formality. A little hippie and a bit hipster, he used to be a lawyer before becoming a coffee connoisseur. Consider it a passion project, if you will. "We have lives outside of this (café), but we after having tried this together, independently we all felt this burning passion. We can't find it anywhere. Why don't we just put this up and share this love for coffee [with] people?" says Marco.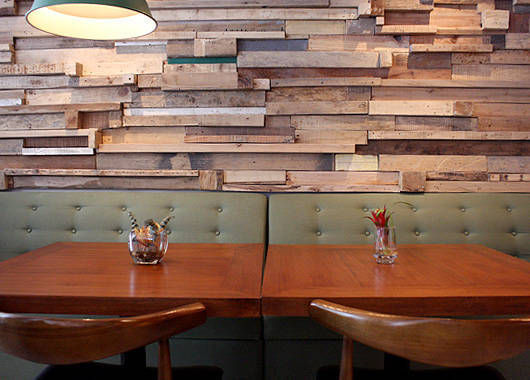 ADVERTISEMENT - CONTINUE READING BELOW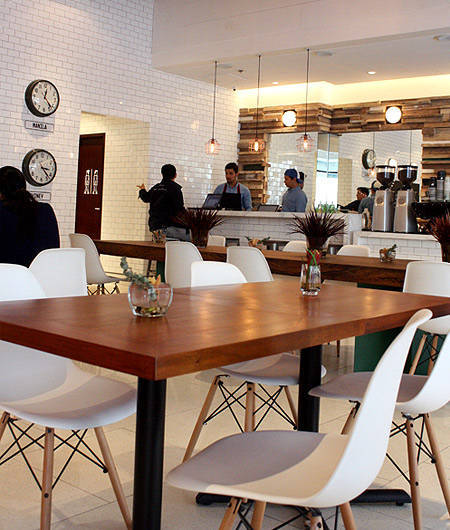 The white palette gives it a refreshing, more open vibe compared to other cafes.
Toby's Estate Philippines installed their first branch at Century City Mall, a grab-and-go bar that served as a teaser to the Salcedo Village flagship that began operations a few Fridays ago. Chut, the architect of the group, opened up the space with wide windows and white walls. The whole place is an organized hodgepodge of bespoke and customized furniture, with touches of green and reclaimed wood to make it look like you're sitting outside.
ADVERTISEMENT - CONTINUE READING BELOW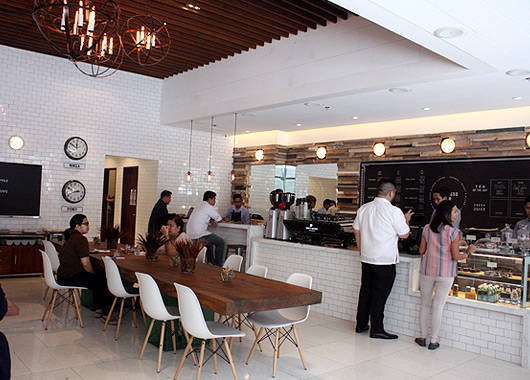 Notice the beautiful bespoke table. Toby's has a mix of people on-the-go and people who like the hang out.
"We wanted each store to depict its own character. We sort of took the character of the neighborhood, but it will be very welcoming, friendly, and casual," says Chut, describing the adjectives-the only limitation Toby's set for them in terms of décor-that they had to go with. The result is an inviting abode that, with the busy humming of happy coffee-sippers and doors closing and opening, feels relatable despite coming from a different country.
ADVERTISEMENT - CONTINUE READING BELOW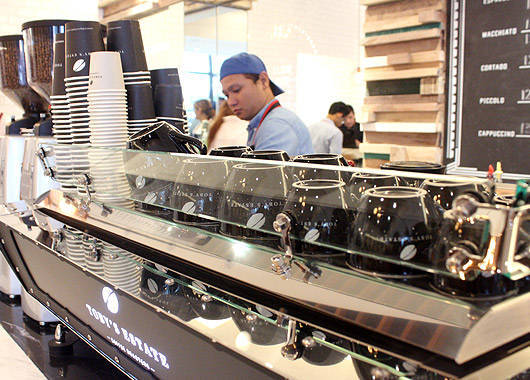 This is where the magic happens.
Toby's sources their beans from their farms in Finca Santa Teresa, Panama. The local franchise air-ships theirs from Australia and the hand-roasted beans are heated between 180- to 240-degrees for eight to 15 minutes.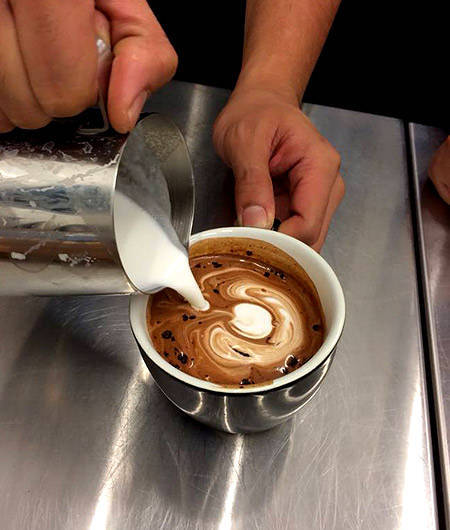 ADVERTISEMENT - CONTINUE READING BELOW
The best Mocha-ever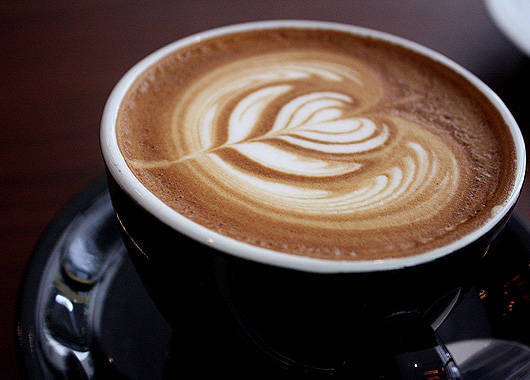 Flat White
They have a good variety of Espresso (P100 to P110), Macchiato (P110 to P120), Cortado (P120), Piccolo (P120), and Cappuccino (P130), but it's their signature blends that have people coming back. The Flat White (P140 to P150) with double shots of ristretto espresso has very little foam, the Australian version of a Latte (P140 to P150), which they also have; Mocha (P160 to P170), with double ristretto is spiked with chocolate from Ghana; and Long Black (P110 to P120), the Australian's answer to Americano, has two espresso shots. Marco recommends the off-menu, full-bodied Gibraltar, which is also Chut's morning ritual.
ADVERTISEMENT - CONTINUE READING BELOW
While the brand is known for making excellent cups of joe, non-coffee drinkers needn't feel left out. Their tea selection is limited but satisfying-the Chai Chocolate (P110 to P120), in particular, is an addictive blend of bright spiciness from the tea mellowed by rich chocolate with just the right amount of sweetness. Try it iced for a fresh, relaxing break on a weekend afternoon.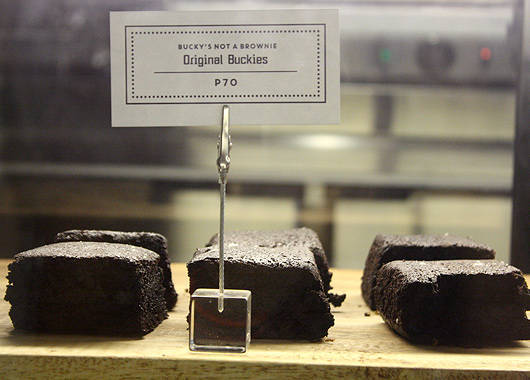 ADVERTISEMENT - CONTINUE READING BELOW
These non-brownies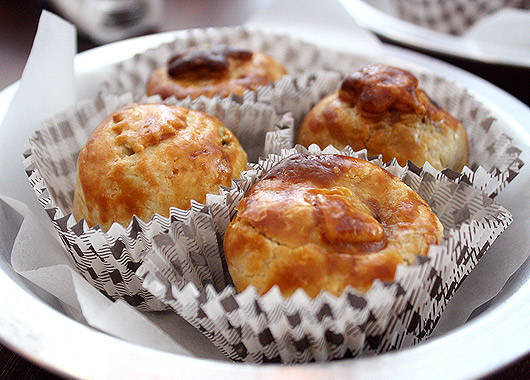 Bocaditos
Toby's Estate in Salcedo Village also expanded their line of eats. From Century City's trays of Bucky's and Baked by Anita's Bocaditos-which are also available-to a full café menu that's simple but satisfying. Chef Mica whipped up a roster of inspired dishes that form an ideal marriage with the coffee shop's brews.
ADVERTISEMENT - CONTINUE READING BELOW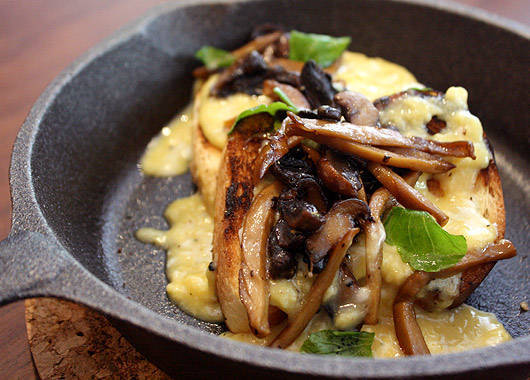 Brouillé on Toast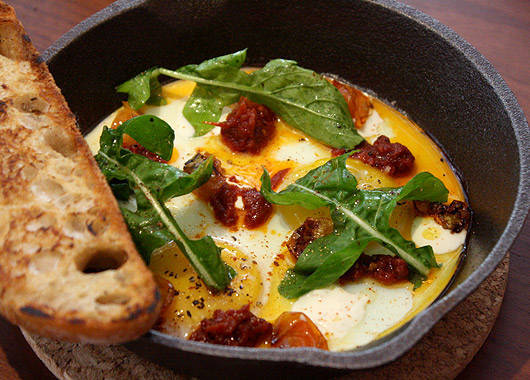 ADVERTISEMENT - CONTINUE READING BELOW
Traviata

Toby's play on Brouillé on Toast (P305) is a picture-perfect spectacle that layers together sweetness from the brioche, creaminess from the French-style scrambled eggs, and earthiness from the crown of assorted mushrooms in one bite. For the Traviata (P315), Chef Mica bakes a pair of eggs in a skillet for five minutes, creating a soft halo of whites around the gorgeously runny yolks. The fresh tomato compote and crushed cherry tomatoes add that tangy-sweet dimension while arugula dabs on some boldness. Scoop it up with the rustic garlic bread.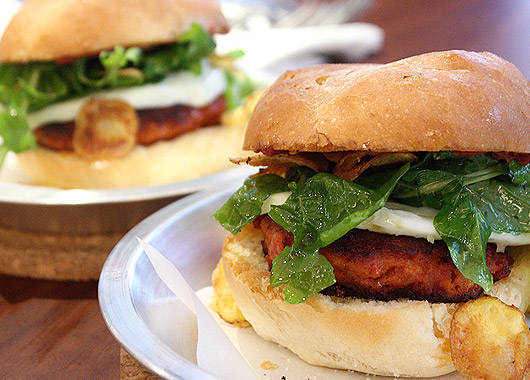 ADVERTISEMENT - CONTINUE READING BELOW
A tower of textures
The Chorizo and Egg Bun (P350) is Chef Mica's answer to the famous Boracay specialty. It's a bright display of textures: soft slow-fried egg and crisp potato chips pack in the patty, which flaunts a firmer texture reminiscent of the Spanish sausage. The bread is a homemade potato bun.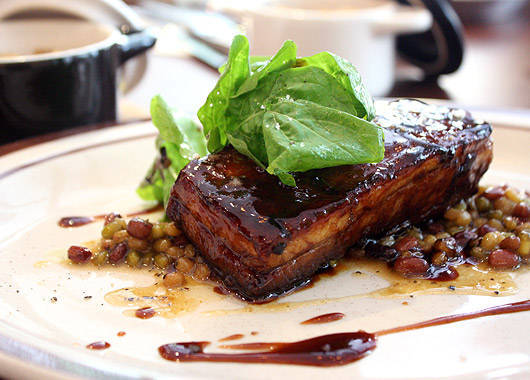 ADVERTISEMENT - CONTINUE READING BELOW
There's more to the "beans" part.
The piece de resistance is the Pork and Beans, and no, it's not a plated version of the supermarket variety. A moat of mung beans surrounds a slab of pork belly that's been roasted for eight hours and painted with a barbecue sauce infused with Woolloomooloo coffee beans, giving off a sweetish, slightly floral savor. It's not available yet, but when it is, make sure to give it a try.
You come to Toby's Estate because of the convivial atmosphere and made-for-conversation coffee. But the beauty of the coffee house is in the details: the hydraulic tables, the 30-day beans, the low and slow roasting of the pork, the coffee art, and the handmade culinary elements. That kind of thoughtful hospitality? That's why you stay.
Toby's Estate's sandwich, salad, and eggs menu will be available starting April 2. The full menu will be available a week after.
ADVERTISEMENT - CONTINUE READING BELOW
Share this story with your friends!
---
Help us make Spot.ph better!
Take the short survey
More Videos You Can Watch
Load More Stories