10 Eats That Spell Summer
Our taste buds are ready for the smorgasbord of summer.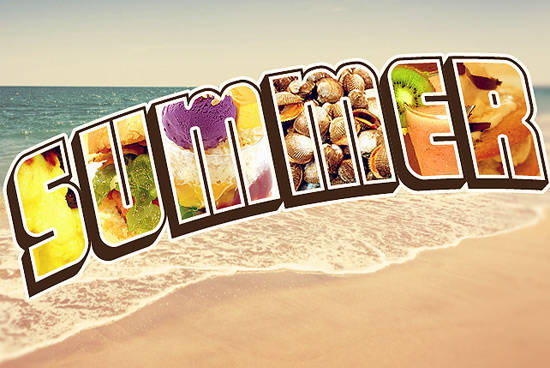 (SPOT.ph) Summer is here! There is no other way to welcome its arrival but with excitement, exclamation points, and maybe food. Being in a tropical country blesses us with yearlong warmth, but that doesn't mean we can't appreciate the summer. There's nothing like a good summery feast to enjoy the two and a half months of palm trees, sandy waters, and relatively pain-free traffic. We listed the 10 best eats that really put us in a summer lovin' mood.
Art by War Espejo
ALSO READ:
10 Unusual Ice Cream Flavors
Top 10 Homemade Ice Cream
10 Ice Cream Sandwiches  Worth the Calories in Manila
10 Must-try Smoothies for the Summer
Top 10 Public Swimming Pools in Manila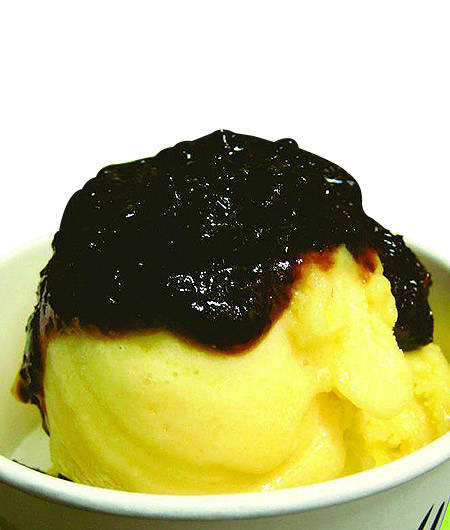 ADVERTISEMENT - CONTINUE READING BELOW
1. Mangga't bagoong
Nothing like the sound of these crunchy, tangy-sweet mangoes to know that summer is upon us. Green mango preferences vary per person: some like it in that very tart pale green, some like it yellowed and almost ripe, some like it in between. Either way, it's best in a plastic bag with a dash of salt and another little bag with fermented shrimp paste.
Where to get:
Fortunately it's summer, and you can find these babies on the street or in the supermarket for P10 to P20 each. It's about P50 in Boracay, for your information. For just a hint of those flavors under the city heat, Sebastian's has a popular dessert inspired by this popular pairing. The green mango sorbet (P140) is tongue-tickling tangy and topped with a special bagoong from a recipe by the late great chef, Ed Quimson.
Sebastian's has branches at Regis Center, Katipunan, Quezon City; The Podium, Mandaluyong City; SM Mall of Asia, Pasay City.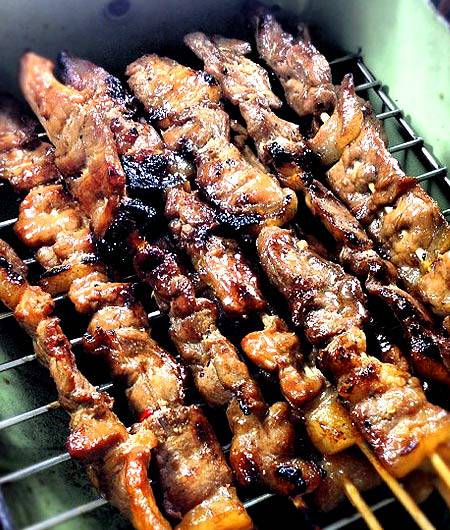 ADVERTISEMENT - CONTINUE READING BELOW
2. Barbecue
Ah, the image of grilling by the beach: mouthwatering smoke from the barbecue engulfing you as you lay on the sand with an iced beverage. There's music blaring from your speakers as you paint the skewered meat with the most delectable sauce. It's the kind of heat that works amazingly well with summer.
Where to get:
Click here for our list of Top 10 Pinoy-style Pork Barbecue in Manila.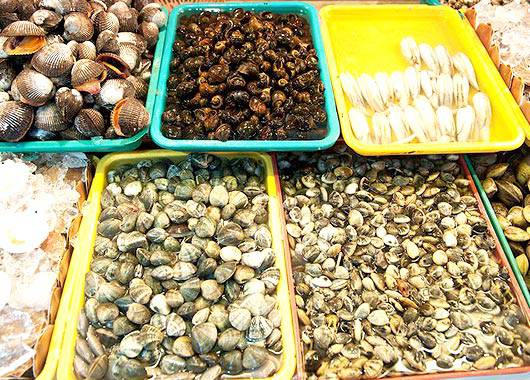 3. Shellfish
Clambakes are quintessential beach fun, but it might be hard to find a few loose stones in the city and even harder to find a beach to cook the clams on. There's just something exceptionally summery about seafood, particularly shellfish. It could be that delicious brine that reminds us of being near the ocean.
Where to get:
Get the next best thing at Bag O' Shrimps. Here, they cook an assortment of shellfish in a bag that locks in special spices to impart more flavor. You can mix and match shrimps with clams or mussles, and even add more goodies like sausage, potatoes, and corn for an average cost of P500. The effect is akin to eating in a wharf; you even eat with your hands. Or, get as close as you can get at one of the dampas along Roxas Boulevard. Igmaan is our favorite.
ADVERTISEMENT - CONTINUE READING BELOW
Bag O' Shrimps is at Tuscany, McKinley Hills, Bonifacio Global City.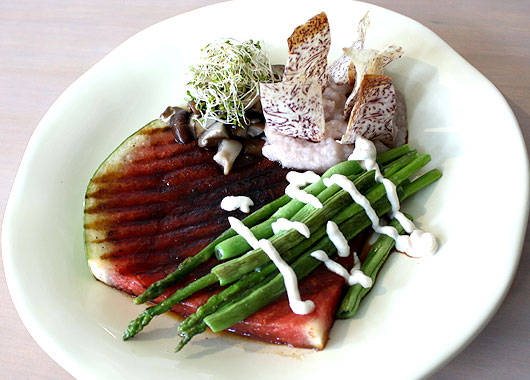 4. Watermelon
Watermelon is probably the most refreshing fruit out there. It's lightly sweet, cool to the touch, and calorie-friendly (watermelons are 91% water by weight). You can have it as a cool shake or on its own, no problem. They even have a seedless variety now for those who can't be bothered with picking off seeds.
Where to get:
Hit two birds with one stone with Pipino's legendary watermelon steak (P220). The slab of watermelon mimics the beef version complete with grill marks, a sauce, miso mash, and taro chips, but minus the heartburn.
Pipino Vegetarian has branches at 38 Jupiter Street, Bel-Air, Makati City, and 39 Malingap Street, Teachers Village, Quezon City.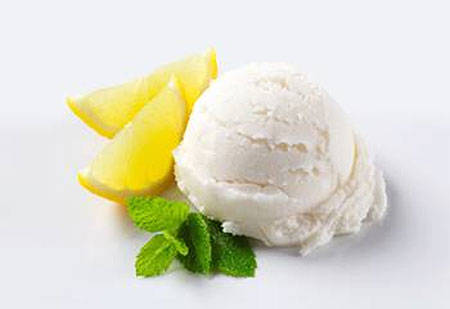 ADVERTISEMENT - CONTINUE READING BELOW
5. Lemonade
Only a zingy glass of lemonade can wake you up from the summer slump. Maybe it's the bright yellowness of this citrus fruit or maybe it's that refreshing tartness. Doesn't that sweet zesty flavor take you back to when you were a child trying to put up a lemonade stand in the Philippines? You can't do that now. Tax reasons.
Where to get:
You can probably get a more-or-less refreshing glass of lemonade in any restaurant. Amp it up. Morelli's has the brightest lemon sorbet (P120 to P210) in Manila, with a surprisingly perky flavor from using only real lemons and churning their treats fresh every day. It doesn't even have to be lemon exactly. You can get that same tart flavor in limes and kalamansi. If you want something a little more adult, click here for our list of Top 10 Mojitos.
Morelli's Gelato has branches at Power Plant Mall, Rockwell, Makati City, and Shangri-La Plaza East Wing, Mandaluyong City.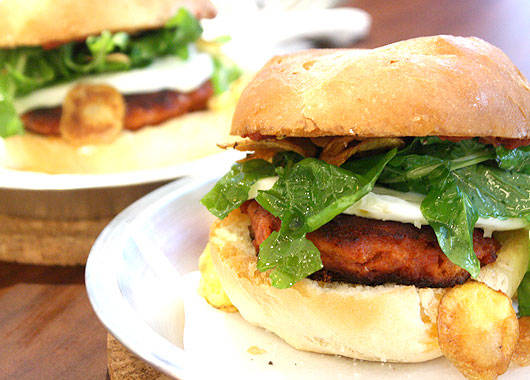 ADVERTISEMENT - CONTINUE READING BELOW
6. Choriburger
This is a Boracay tradition that makes summers at the beach even more exciting. Those sweet, garlicky, and smoky flavors capture the essence of summer in, well, just pure deliciousness. It's also one of the reasons why people keep going back to this island paradise.
Where to get:
Well, Boracay, for one. But for a place much closer to home, the flagship Toby's Estate released their own version, the Chorizo and Egg Bun (P350). The chorizo patty is in a homemade potato bun with a slow-fried egg and a deck of greens. The chorizo is authentic Spanish style so you really get in those deep salty flavors. It's not on the beach, but it sure makes imagining so much easier.
Toby's Estate is at 125 L.P. Leviste Street, Salcedo Village, Makati City.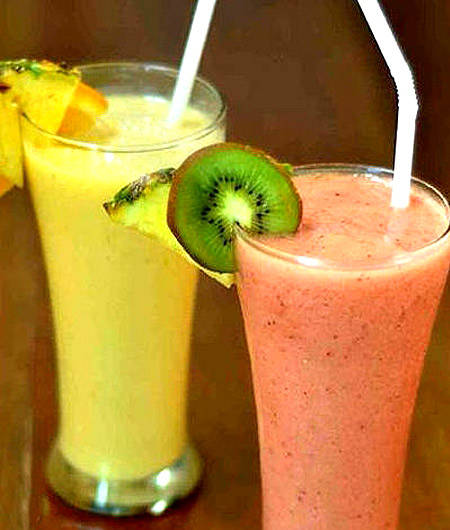 7. Smoothies
What is more refreshing than fruit and an icy beverage? Those two combined in a tall, sweaty glass of foamy, creamy, delicious smoothie. You can nurse it at a cafe with a good book (how else do you let those lazy summer days slip by?), after the gym (a healthy way to restore hydration), or on the go. Some smoothies also serve as meal alternatives because there's no excuse for skipping breakfast or dinner.
ADVERTISEMENT - CONTINUE READING BELOW
Where to get:
Click here for our list of 10 Must-try Smoothies for the Summer.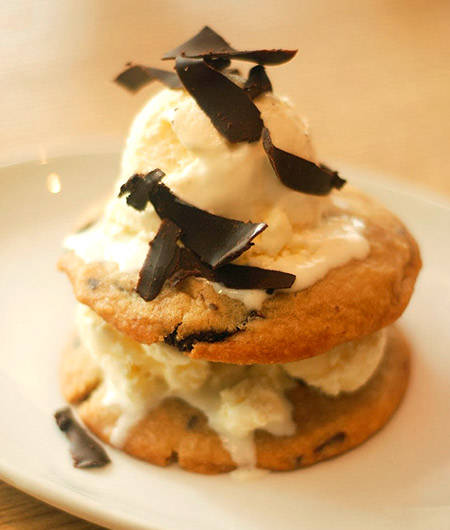 8. Ice Cream
It would be blasphemous to write a list like this and exclude ice cream. We've never had an excuse not to eat this snack-cum-dessert, but now you have more reason to enjoy this cool treat. Ice cream is not only the sword to combat the heat of summer, it's extremely versatile too! You can eat it in a bowl, in a cone, in a sandwich, over cake, in a bar; with chocolate, nuts, marshmallows, fruit, candy, more ice cream. The possibilities are endless!
Where to get:
Click here for our list of 10 Unusual Ice Cream Flavors, Top 10 Homemade Ice Cream, 10 Ice Cream Sandwiches Worth the Calories in Manila.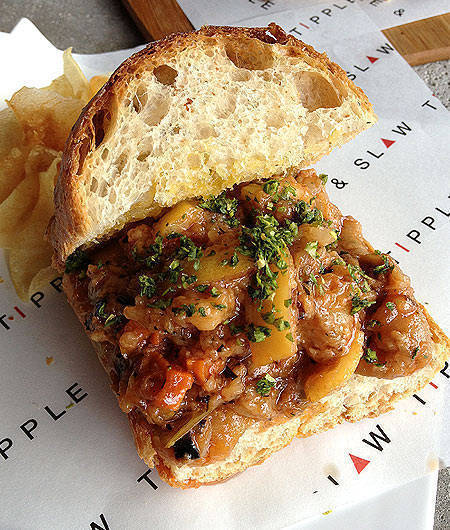 ADVERTISEMENT - CONTINUE READING BELOW
9. Sandwiches
Summertime means picnic time. Have a breezy afternoon with family or friends and a packed afternoon lunch. Enjoy easy handheld food like sandwiches and an ice pop as you relax on your picnic blanket with a book in one hand and your dog on your lap.
Where to get:
Tipple and Slaw is a new place to get quirky sandwiches with fillings like osso bucco, pastrami, and porchetta. Price ranges from P300 to P500. Other sandwich options include Sandwicheese, Mad Mark's, and 'Cue Modern Barbecue. Click here for our list of 10 Must-try Sandwiches.
Tipple and Slaw is at Forum South Global, 7th Avenue corner Federacion Drive, Bonifacio Global City.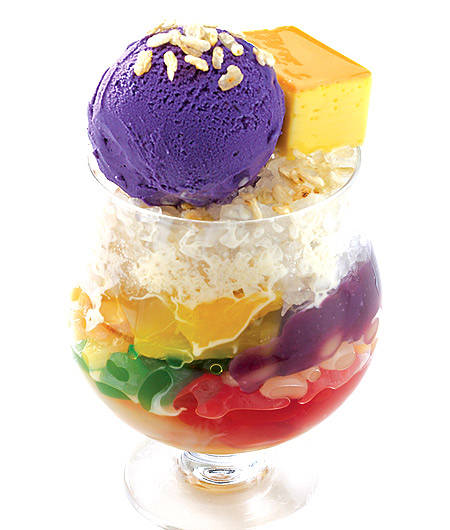 10. Halo-halo
Do we even have to explain? This beautiful icy medley that symbolizes everything that makes summer so great? A little bit nutty, a little bit sweet, a little bit creamy, a little bit fruity. It's something everyone can enjoy. Then there's that flourish of ice cream and leche flan that just makes everything even better. Thanks to the wide range of restaurants in Manila, we also welcome the influx of other Asian versions of this frozen treat, like the bing soo (Korean), cendol (Thailand), and baobing (China).
ADVERTISEMENT - CONTINUE READING BELOW
Where to get:
Click here for our list of Top 10 Halo-halo, which will be updated soon so watch for that. Cafe de Seoul has an amazing Seoul Bing Soo (P210 to P260) full of nuts and chocolate, Ninak has something called Red Ruby (P120) where shaved ice is topped with layers of ice cream, red jelly, jackfruit, and water chestnuts.
Cafe de Seoul is at One Archer Place, Taft Avenue, Manila; Ninak is at Seven East Capitol Bldg. East Capitol Drive cor. Sta.Rosa St. Kapitolyo, Pasig.
ALSO READ:
10 Unusual Ice Cream Flavors
Top 10 Homemade Ice Cream
10 Ice Cream Sandwiches  Worth the Calories in Manila
10 Must-try Smoothies for the Summer
Top 10 Public Swimming Pools in Manila
Load More Stories