New on the Menu: Nomama Artisanal Ramen's Summer Dishes
Ramen for the summer? Chef Him Uy de Baron makes it happen.
Nomama Artisanal Ramen
G/F FSS Bldg 2, Scout Tuason Street corner Scout Castor, Quezon City
Tel. No. 921-4913
Capitol Commons, Meralco Avenue corner Shaw Boulevard, Ortigas Center, Pasig City
Tel. No. 0916-518-0698
Open from 11:30 a.m. to 2 p.m. and 6 p.m. to 10 p.m. (Monday to Saturday); 12 p.m. to 3 p.m. and 6 p.m. to 9:30 p.m. (Sunday)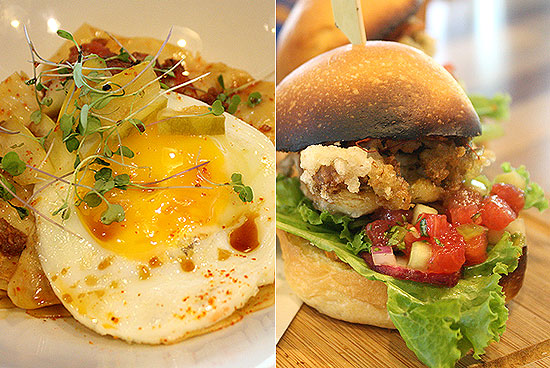 (SPOT.ph) If there was ever a cap on creativity, you won't find it in Nomama Artisanal Ramen. Chef Him Uy de Baron pulls out yet more tricks from his apron with a new set of out-of-the-box dishes made specially for the summer.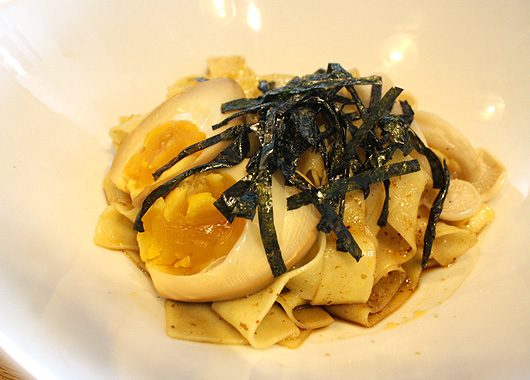 ADVERTISEMENT - CONTINUE READING BELOW
Nomama Mezamen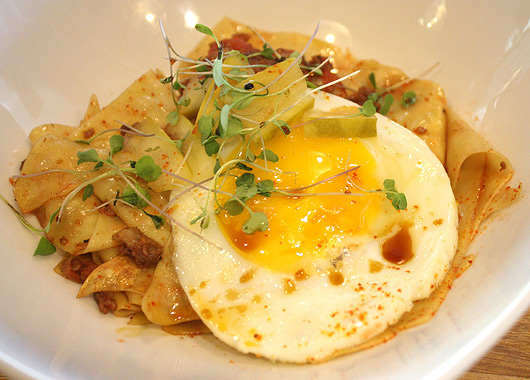 Breakfast Mezamen
First, there's the pair of soup-less ramen-mezamen-in classic Nomama (P320) and Breakfast (P385) variations. The former is a springy, peppery innovation with ramen noodles cut like wider pappardelle and flourished with ajitamago and nori flakes. Bursts of brightness come from pickled enoki and watermelon rind camouflaged under the "pasta." The latter? Usual breakfast fare and hand-cut noodles marry to create something extraordinary. Caseless Lucban longganisa scatter sweetness over the rich fried egg while (more) watermelon rind adds a squeeze of freshness.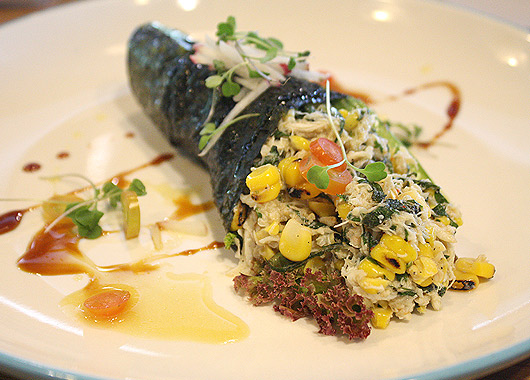 ADVERTISEMENT - CONTINUE READING BELOW
Fresh Crab with Miso Butter Corn Sald Roll (P375)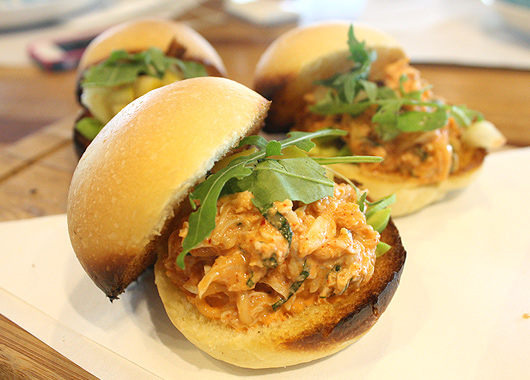 Blue Swimmer Slider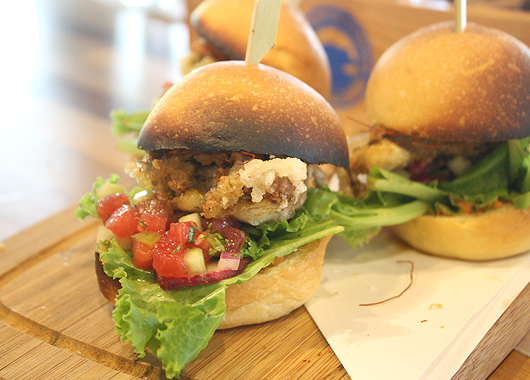 Soft Shell Crab Slider
Sliders flaunt the flavors of the sea with crab replacing the usual meaty patty. Soft shell crab (P365) gives an extra crunch, with flavors emphasized by lime salt and watermelon salsa. The Blue Swimmer Crab Roll (P400) is an impressive little thing packed with tastes textures: soft meat from blue swimmer crabs decked out in crunchy pickles, creamy avocado, and arugula. Both sliders have a rub of kimchi mayo that dabs on just the perfect amount of spiciness-enough to appreciate the flavors.
ADVERTISEMENT - CONTINUE READING BELOW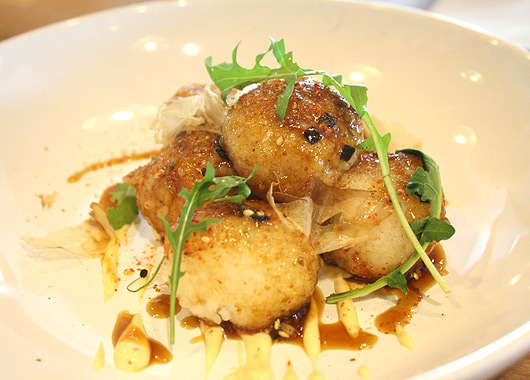 Onigiri with Slow Cooked Pork, Apple Teriyaki, Umami Salt, Sambal Aioli (P180)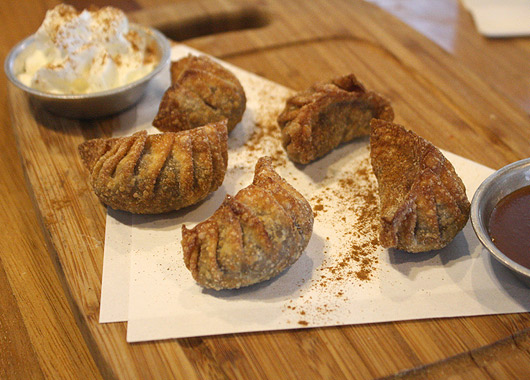 Menu staples: Apple Gyoza (P275)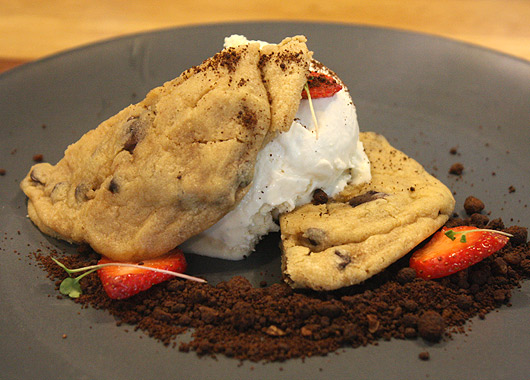 ADVERTISEMENT - CONTINUE READING BELOW
Fresh ice cream and cookeis
Perhaps Chef Him's greatest triumph in this round is the amazing Onigiri Crispies that pack in as much flavor as their ping-pong ball sizes can take. The rice is seasoned with umami salt, sprinkled with sesame seeds, and drenched in miso soy sauce that run to the bottom of the plate. A little roof of arugula lays on that pleasant bitter profile. There's complexity, yes, and definitely creativity. But it comes together in ways that aren't too difficult to understand. It's just, quite simply, delicious.
ALSO READ:
New on the Menu: Nomama Artisanal Ramen's Special Lunch Sets
Load More Stories