Butterball and Flat Tops Cakes? Find them at The Baker's Table
SPOT.ph blogger Angelo Comsti shows you where to get cakes inspired by childhood treats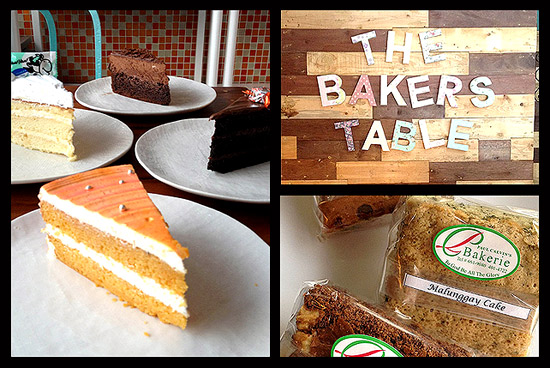 (SPOT.ph) Food is linked to memory. Like how a whiff of sinampalukang manok reminds us of sitting in our lola's kitchen waiting for lunch. Or how the sight of chocolate truffles triggers memories of awkward high school courtships. That food brings about flashbacks is the idea behind my cookbook, From Our Table to Yours-pardon my shameless plug-and the very same philosophy behind The Baker's Table on Maginhawa Street.
ADVERTISEMENT - CONTINUE READING BELOW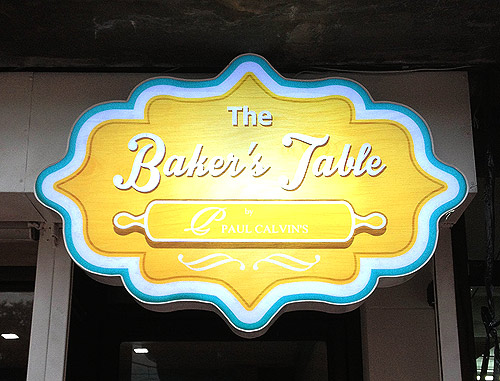 Jonnathan Em and Monika Santiago pour a cup of nostalgia into their pastries by using childhood treats like HawHaw Milk Candy, Butterball, and Flat Tops as ingredients, creating true-to-flavor novelty cakes that remind me of the times I'd sneak out of the house to buy assorted candy from the nearby sari-sari store.
ADVERTISEMENT - CONTINUE READING BELOW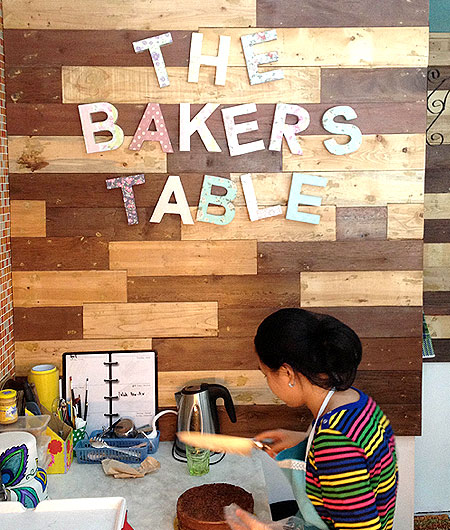 You can see the magic happening.
Everything happened by chance, according to Jonnathan, head baker and chef instructor of The Baker's Table. They were looking for a place to promote both Paul Calvin's Breads, a brand his family owns, and his wedding and birthday cake business when they found a small space a few blocks away from their house in Teacher's Village. The Baker's Table opened on March 17, but the Eureka Moment happened a short time later. They were in a grocery store looking for ingredients when they saw bags of their favorite Flat Tops. Why not make cakes out of these memorable candies? They melted about 70 pieces of Flat Tops and incorporated it in the icing and chocolate cake filling. The result was an instant hit among friends, and by the time they sold it in the store, the Flat Tops Cake (P110/slice) quickly emerged as one of their bestsellers.
ADVERTISEMENT - CONTINUE READING BELOW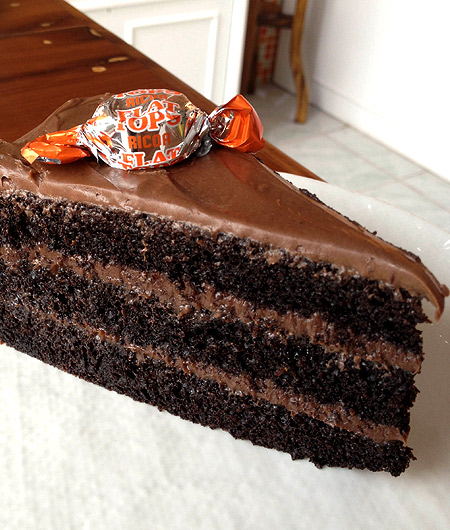 Flat Tops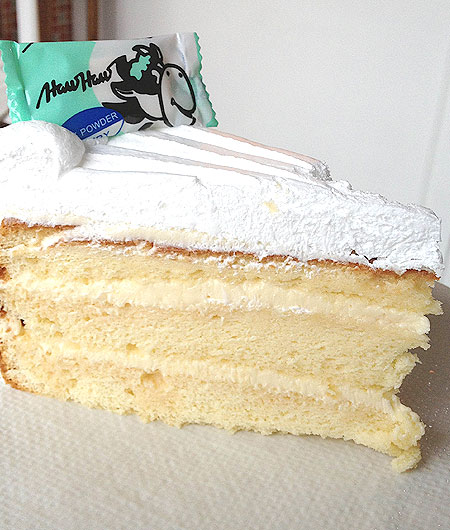 ADVERTISEMENT - CONTINUE READING BELOW
HawHaw
But The Baker's Table doesn't just capitalize on nostalgia. Much thought has been put into the construction of their creations. Take the HawHaw Cake (P110/slice), for example. Vanilla sponge cake is basted with tres leches, with the layers of pastry sandwiching cream-cheese frosting folded with melted milk candy. There's a creamy, yema-esque flavor underneath that cape of white cream frosting. The HawHaw Cake looks daunting at first, but the multi-layered ensemble is surprisingly light, thanks to good-sized proportions. The Hany Cake (P110/slice) reminds us why being a kid was so great. The chocolate cake base is mixed with Hany crumbs and peanut butter. More Hany is then added to the cream-cheese filling, and a coat of chocolate whipped cream icing covers the entire cake.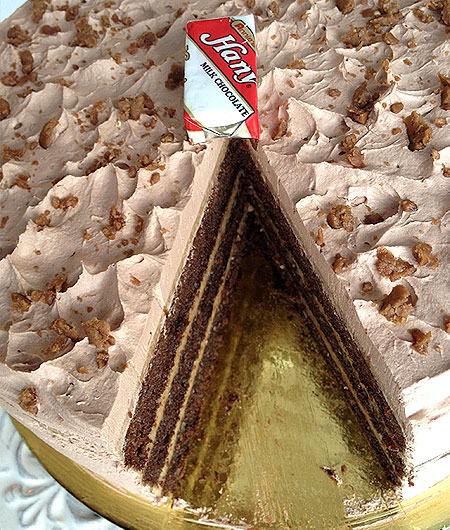 ADVERTISEMENT - CONTINUE READING BELOW
Hany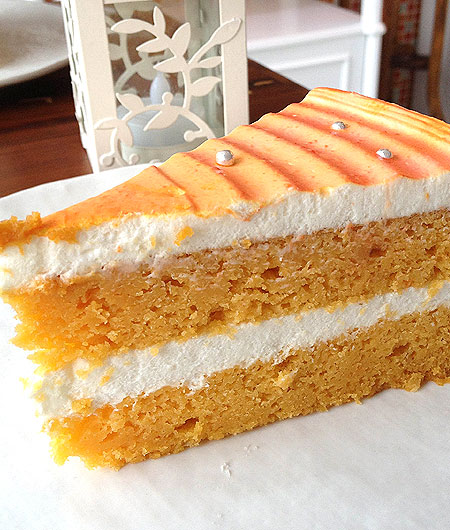 Zesty Tang
"Classic" powdered juice drinks also invade their pantry of ingredients. The bright shade of the Zesty Tang Cake (P110/slice) immediately grabs attention. In fact, Chef Jon won an intra-school competition with this cake. Oranges tint and flavor the immensely fudgy vanilla cake, which carries a cheesecake filling in between the layers, and silver dragees adorning the sunset-hued top.
ADVERTISEMENT - CONTINUE READING BELOW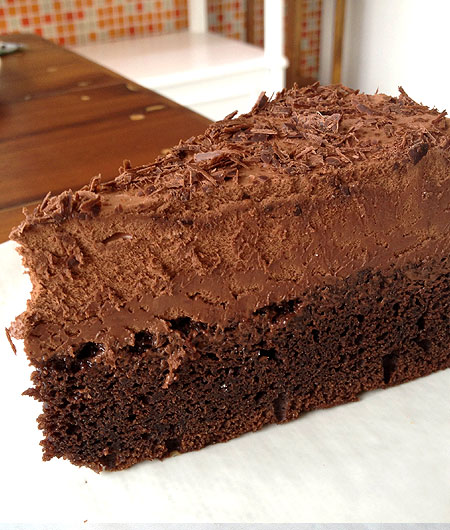 Milo Mousse
The Milo Mousse (P110/slice) is another scene stealer. It's a two-toned delight: Milo is thrown into the batter of an oil-based chocolate cake that's basted with a Milo-and-condensed-milk mixture, then topped with a thick layer of dark chocolate mousse and a crown of chocolate shavings.
ADVERTISEMENT - CONTINUE READING BELOW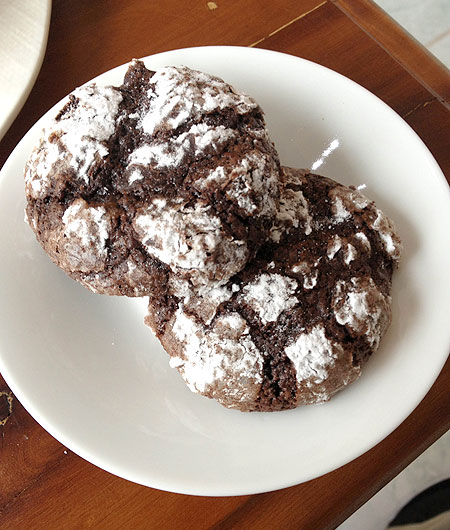 Lala mint candies
There's a lone cookie in the bunch-made with Lala mint candies. They seem like typical chocolate crinkles at first, but you'll eventually notice the sticky chewiness and minty aftertaste after a bite.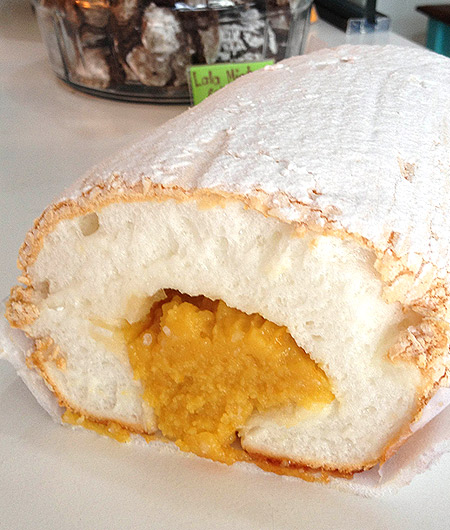 ADVERTISEMENT - CONTINUE READING BELOW
Brazo de Calabaza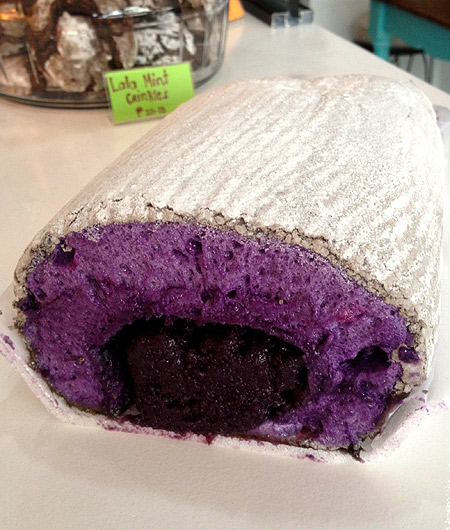 Brazo de Ube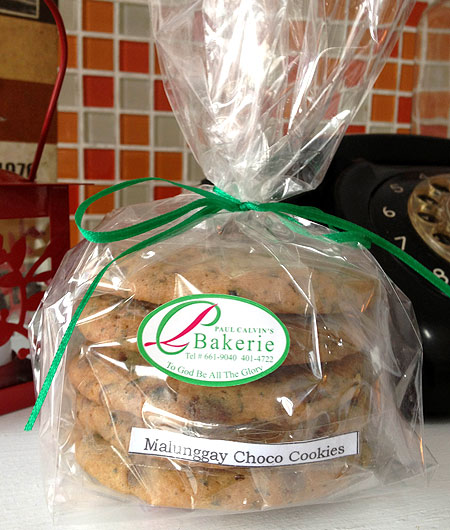 ADVERTISEMENT - CONTINUE READING BELOW
Malunggay Chocolate Cookies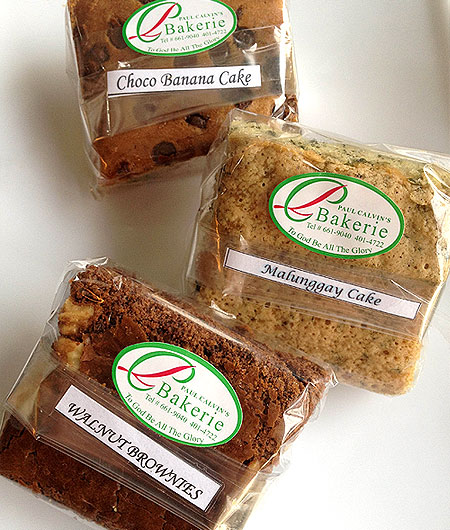 Cake bars
Chef Jon doesn't stop there. He also has Reese's Cheesecake (P120/slice), Butterball Cheesecake (P100/slice), and Ovaltine Cream Cake, which rotate with other delectable treats like the Lipps Cake, made with butter pound cake and strawberry-flavored Italian meringue; the Brazo de Ube (P430/whole) and Brazo de Calabaza (P390/whole), two meringue-based rolls, which, like the Paul Calvin breads (try the Sweet Potato Loaf for P95) and Malunggay Chocolate Cookies (P90), have been available  since day one.
ADVERTISEMENT - CONTINUE READING BELOW
If there was ever a best way to take a trip down memory lane, food is probably it. And at The Baker's Table, you'll see how your favorite childhood sweets grew up to be the most delicious cakes.

The Baker's Table is at 88-B Maginhawa Street, Teachers Village, Diliman, Quezon City (0917-599-9493, 0917-576-6001); open daily from 8:30 a.m. to 9 p.m.
Angelo Comsti writes for Yummy magazine in addition to other publications. He studied at Le Cordon Bleu Australia. Grab a copy of his bestselling cookbook From Our Table To Yours for a collection of generations-old heirloom recipes from some of the country's best cooks and chefs.Follow Angelo on Instagram (@fooddudeph) to catch more of his food discoveries.
Load More Stories