Manila Chocolatier: Chocolates Pinoys can be proud of
SPOT.ph blogger Angelo Comsti exclusively reveals a chocolate line that worthily represents Filipino culture.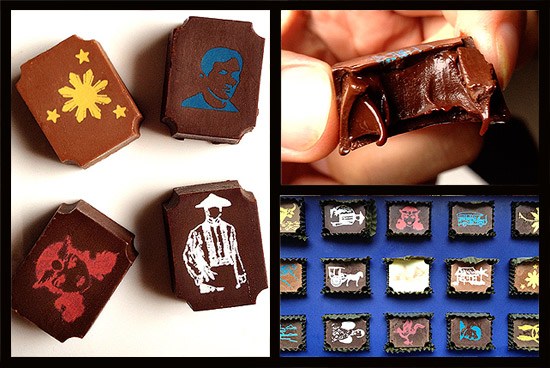 (SPOT.ph) Living abroad makes you miss home. When even the exhausting heat, incessant traffic jams, and aggressive drivers in Manila become objects of longing, what more our local cuisine? Raul Matias, the genius behind the gourmet chocolate brand Machiavelli Chocolatier, knows this too well. When he resided in different countries abroad, thoughts of the Philippines would often make him homesick, and he would wistfully look back to idyllic afternoons spent in their farm and long summers in the pristine beaches of Boracay. Now that he has returned to Manila for good, he used these memories for his new line of chocolates-the Manila Chocolatier, with 15 pralines featuring Pinoys' favorite flavors-which will instantly remind balikbayans of home, as well as introduce foreigners to our culture.
In 2012, Raul sent the Department of Tourism a letter saying that he wanted to be part of the "It's More Fun in the Philippines" campaign. Three weeks later, he got a call and Raul went to the DoT thinking that he'd be meeting assistants of the Tourism Secretary, only to find Secretary Mon Jimenez himself seeing with him personally. "He held a folder containing research files about my brand. Apparently, he had already tasted my chocolates back in 2010 when somebody gave him a box and he remembers enjoying the Purple Yam Yum. Right there and then, he asked if I was interested in selling my stuff in Duty Free."
Two years later, Manila Chocolatier is born. The line, which is Raul's tribute to one of the most beautiful countries in the world-the Philippines, of course-was launched two weeks ago in Duty Free Philippines. Fifteen variants based on local ingredients and inspired by Filipino culture represent the country's diversity in morsels of chocolatey goodness. Here's a quick rundown:
ADVERTISEMENT - CONTINUE READING BELOW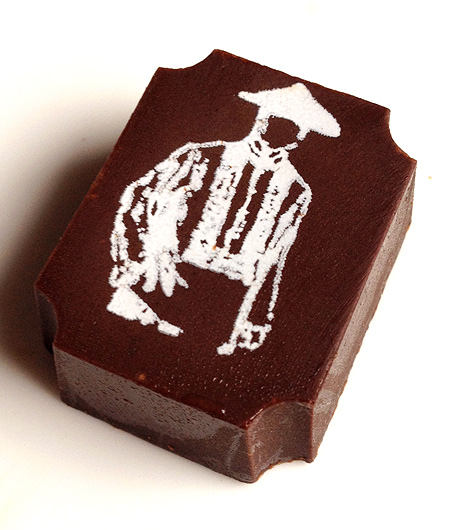 CONTINUE READING BELOW
Recommended Videos
A local brew that's full and bold in flavor, the Kapeng Barako embodies the Barong Tagalog and represents the strong Filipino man.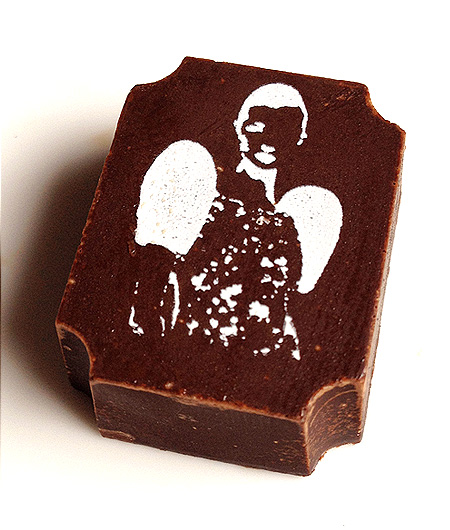 Palawan Honey symbolizes the intricate terno. The sweetness is mellow and delicate, hinting at the allure of the Filipina.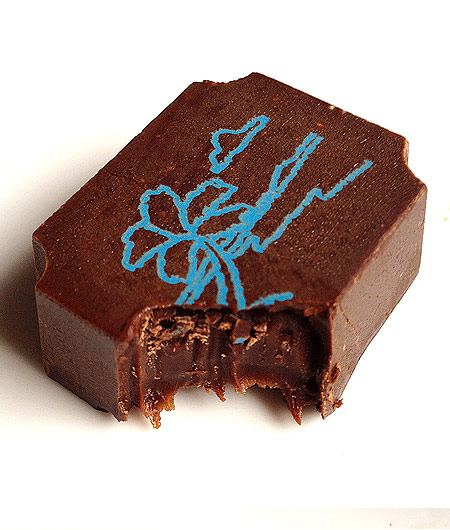 ADVERTISEMENT - CONTINUE READING BELOW
Back in the '90s, when Raul would fly to island beaches, he was almost always handed a calamansi juice as a welcome drink. The zesty Calamansi Chocolate is stamped with those tropical memories.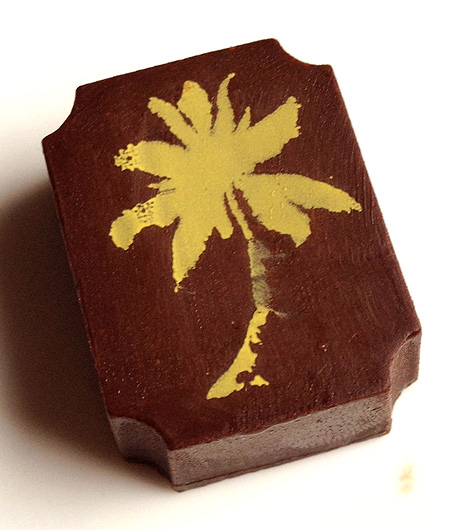 The lambanog-flavored  Coconut Wine represents the coconut tree. The alcohol taste is smooth and subtle. It's something Machiavelli carried for Valentine's Day, which he brought back for this line.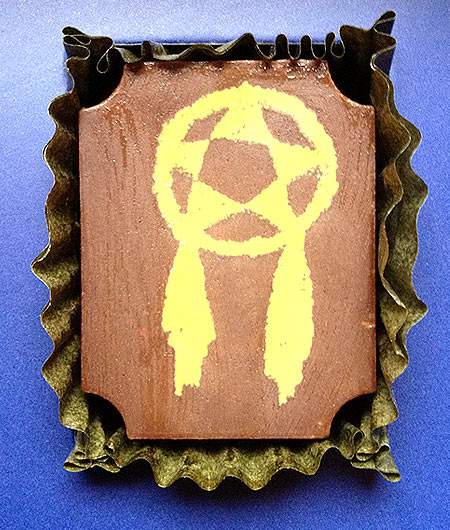 ADVERTISEMENT - CONTINUE READING BELOW
Years back, Raul and his mom had the habit of enjoying bibingka and salabat after hearing Simbang Gabi. Hence, a parol was chosen to adorn the Ginger Tea flavor.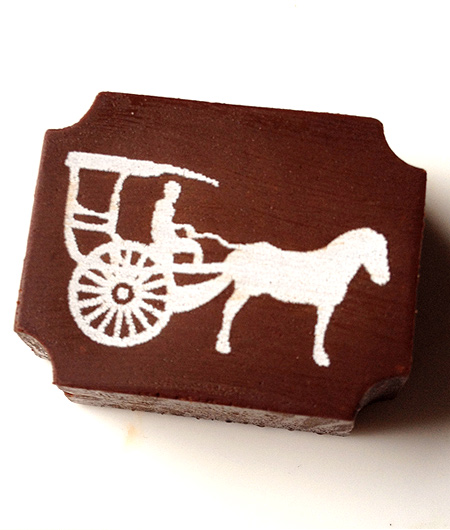 The Spanish influenced the kalesa or horse-drawn carriage as much as they inspired the Leche Flan, so it's only right that these two come together in one exquisite chocolate praline.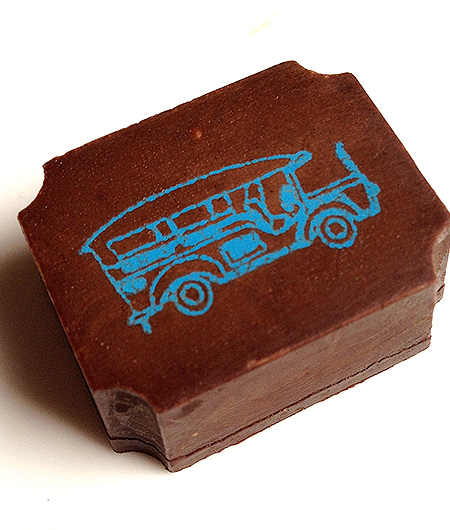 Similarly, something as American as the Jeepney and caramel are localized in a chocolate-caramel confection, Panotsa.
ADVERTISEMENT - CONTINUE READING BELOW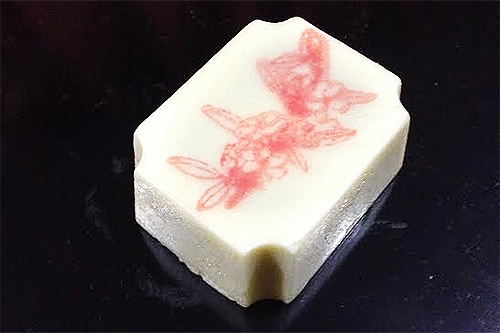 The sampaguita, our national flower, is used in concocting the Jasmine Tea. The chocolate has the same color as the flower and is just as aromatic.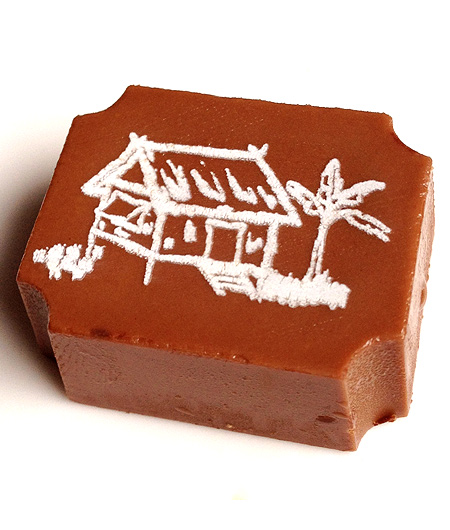 Another one of Raul's childhood memories is driving to his family's fish farm in Pampanga. On the way, they'd see nipa huts and make pitstops for a quick snack of Banana Cue.
ADVERTISEMENT - CONTINUE READING BELOW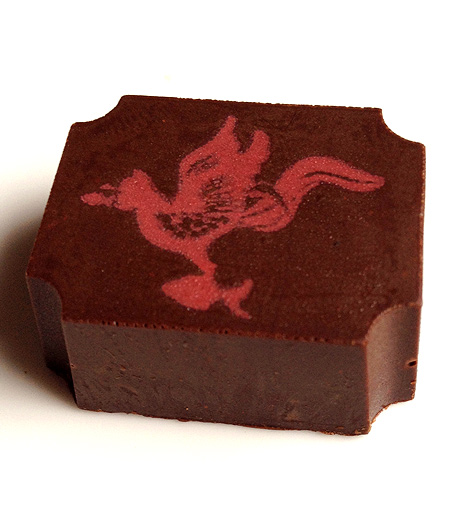 For this one, you have to follow this train of thought: coconut grows abundantly in the Muslim region, which is represented by the Sarimanok. This, in turn, is represented by the Coconut Macaroon.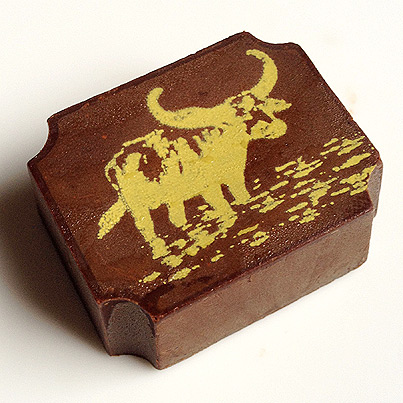 His family has rice fields in Pampanga and he has fond memories of farmers being served Buko Pandan juice during their breaks. The carabao, of course, is the fitting symbol.
ADVERTISEMENT - CONTINUE READING BELOW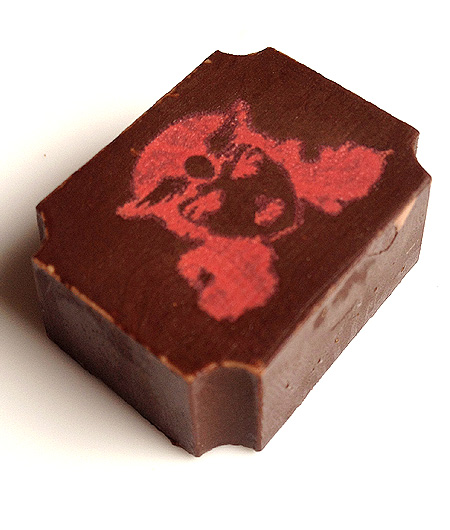 Pop icon Darna is much like the Muscovado Nougat chocolate. They both have bold characters hidden inside delicate features.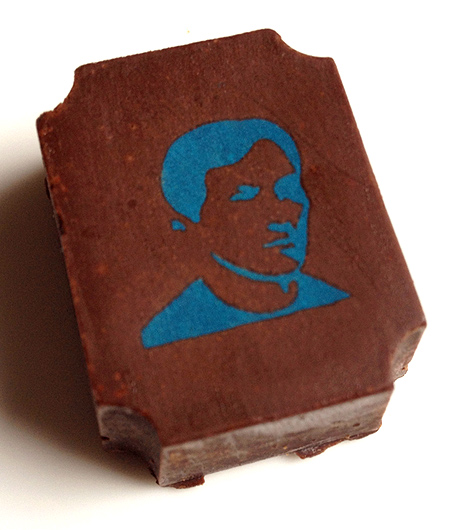 The Pili Nut, which is native to the Philippines, is personified by Jose Rizal who is deeply rooted to the country.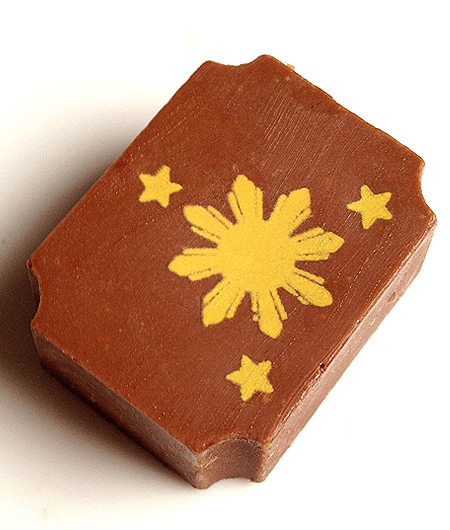 ADVERTISEMENT - CONTINUE READING BELOW
The bright sweetness of the local Mango is illustrated by the luminous and radiant stars and sun on the Philippine flag.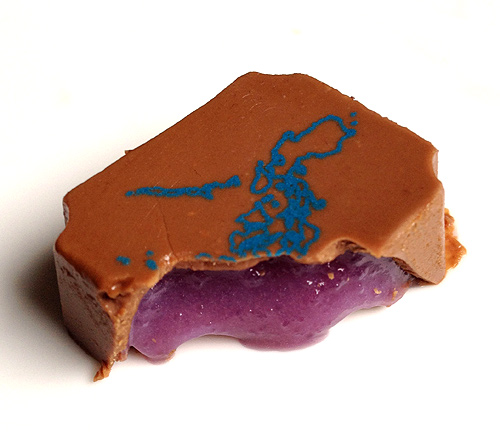 The map shows the diversity of the country as seen in the country's archipelagic geography. The very versatile Purple Yam is no different.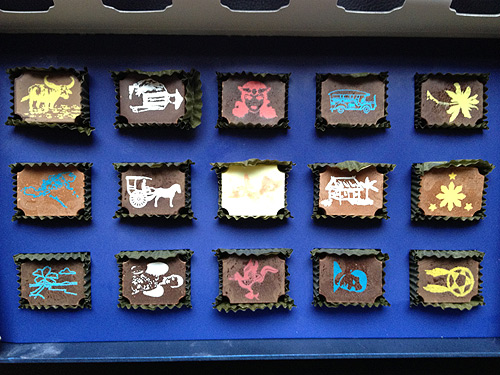 It's impressive how 15 flavors can scrumptiously describe the Filipino culture. Manila Chocolatier shows the best of what the country has to offer-from the distinct flavors, the colorful iconography, and the chocolates. It might be better to say it's more delicious in the Philippines.
ADVERTISEMENT - CONTINUE READING BELOW

Manila Chocolatier is available at Duty Free and will soon be available in Rustan's Makati and Rustan's Tower in Shangri-la Plaza. A box of 15 costs P1,450. Contact Machiavelli Chocolatier at 0916-297-8729.
Angelo Comsti writes for Yummy magazine in addition to other publications. He studied at Le Cordon Bleu Australia. Grab a copy of his bestselling cookbook From Our Table to Yours for a collection of generations-old heirloom recipes from some of the country's best cooks and chefs. Follow Angelo on Instagram (@fooddudeph) to catch more of his food discoveries.
Share this story with your friends!
---
Help us make Spot.ph better!
Take the short survey
Load More Stories