New Restaurant Alert: Refinery at Rockwell, Makati
SPOT.ph exclusive: we got first dibs on this cafe, opening on May 26.
Refinery
Joya Lofts and Towers, Rockwell, Makati City
Open daily from 7 a.m. to 11 p.m.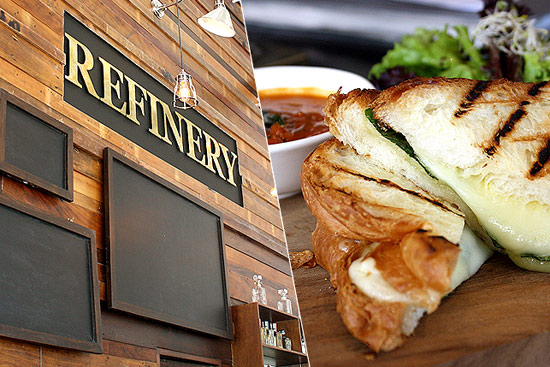 (SPOT.ph) Refinery is a daylong adventure-starting with breakfast and coffee in the morning all the way up to the lip-smacking pre-midnight nightcaps. Then there's the in-between. If you were ever looking for an excuse to have cocktails in the middle of the day, this place bears no judgment.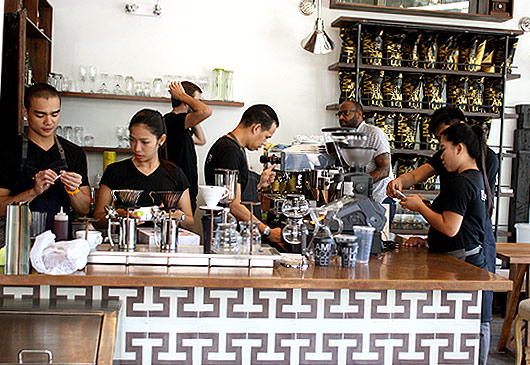 ADVERTISEMENT - CONTINUE READING BELOW
The coffee bar
The café, which is set to open on Monday, May 26, replaces Figaro to join the likes of Rambla and Woodfire in Joya's lineup of eateries. "Nothing rowdy, something relaxed. Like you're in your living room," says co-owner Jackie Lorenzana. The high ceiling, wood-and-concrete-decked space exudes that exact level of coziness-with the bonus of an intricate coffee bar and an entire wall of wine bottles. Mismatched chairs, exposed piping, and hardwood details pull together the chic marriage of industrial and rustic. Come nightfall, though, the airy loft transforms into a completely different, more intimate environment.
CONTINUE READING BELOW
Recommended Videos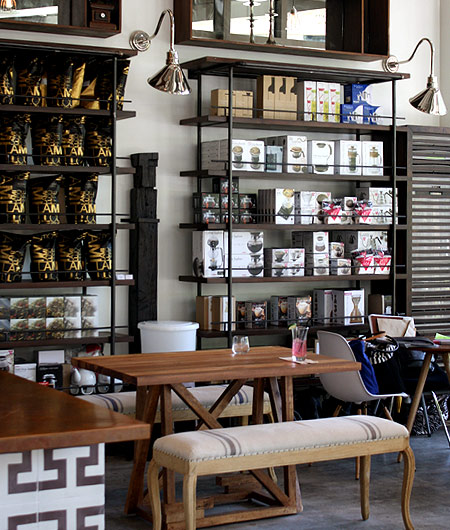 There's a retail area with Lamill products.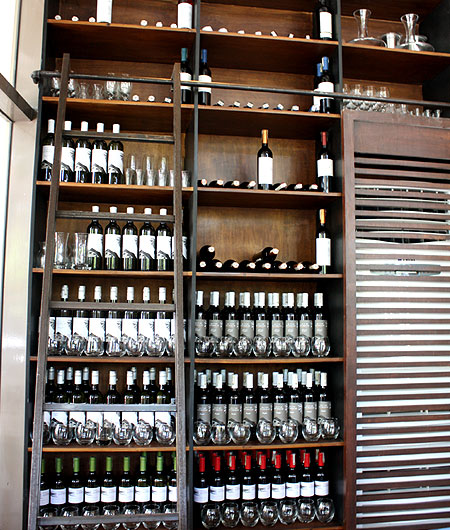 ADVERTISEMENT - CONTINUE READING BELOW
Wall of wine
Using coffee and tea from US-anchored Lamill brand, Refinery manages to concoct a bevy of delicious drinks that ranges from simple to sinful. Four beans-the chocolatey Black Velvet, fruity Moka Java, seasonal Single Origins, and Decaf-prepared through Hario pour-over, Syphon, Eva Solo, Sowden Soft Brew, and Chemex make up their coffee carte du jour.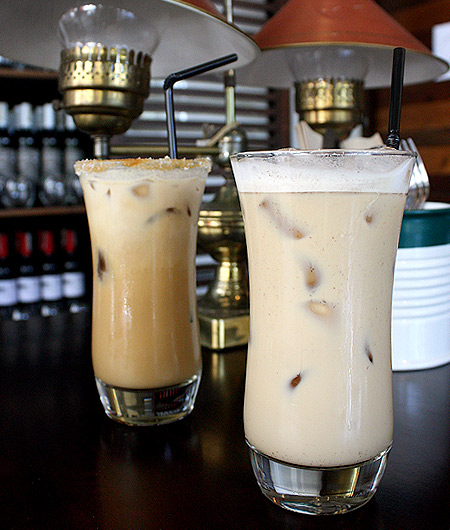 Salted Caramel Latte and Chai Massala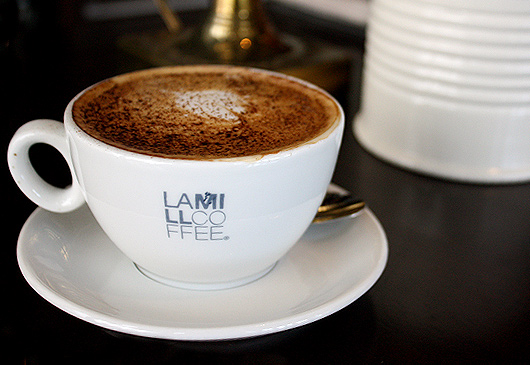 ADVERTISEMENT - CONTINUE READING BELOW
Orange-infused Cappuccino
The Americano (P115) is tempting in its familiarity, but read up to the end of the menu because it's hard to pass up something called a Salted Caramel Latte (P150). Espresso is poured over textured milk and house-made caramel that instantly counters the bold coffee with bolder sweetness. It comes with a straw, but enjoy the seasalt-rimmed glass for that delicious contrast of salty and sweet. Zestiness in the milk adds a more complex flavor in the Orange-infused Cappuccino (P160). A brush of cacao puts together that classic pairing of orange and chocolate, with a windfall of rich coffee.
Refinery's Specialty Drinks line is a mix of lemonade, iced teas, chocolate, milk teas, and floats. Get the delicately sweet Hong Kong Milk Tea (P140), made with Assam Sewper Estate tea, and floral Masala Chai Milk Tea (P140), spiked with Indian Assam tea iced. Their version is a more upscale spin on a ubiquitous city favorite.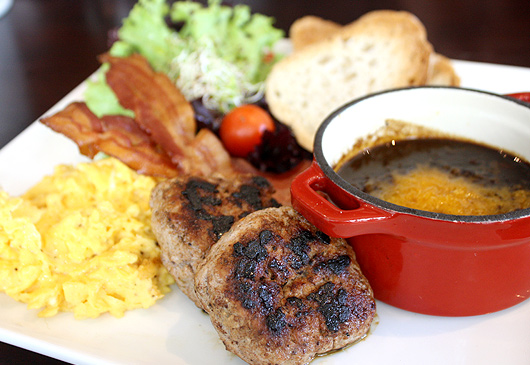 ADVERTISEMENT - CONTINUE READING BELOW
A very big breakfast
Breakfast food works best with caffeine, but like coffee, why limit it to the morning? The All Day Breakfast (P350) is a sampler of sorts. The toast is sliced thin to get that appetizing crunch and it works as a tremendous background to the assertively bitter espresso-spiked baked beans. The scrambled eggs are melt-in-your-mouth fluffy while the sausages are delightfully savory. Our advice: get the bacon-crisp, smoky, delicious-an express ticket to a great day, no matter what time you have it.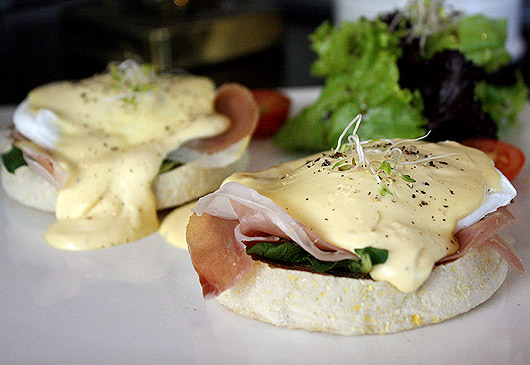 Refinery Benedict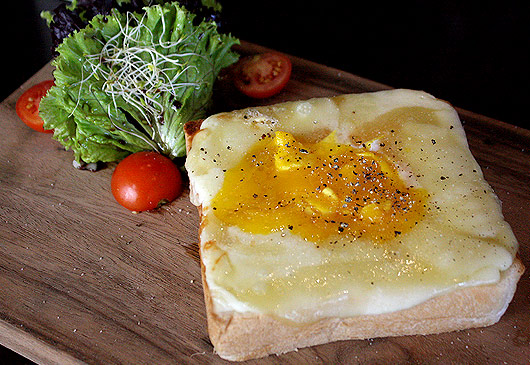 ADVERTISEMENT - CONTINUE READING BELOW
Shirred Truffled Eggs
Not much is required to enjoy Refinery's savory options. The look of their eggs alone, taunting orange-yellow things, will have your palate hooked even before your first mouthful. The Refinery Benedict (P288) replaces ham with prosciutto, the saltiness of which contrasts against the rich yolk. The dish itself is a study on variety: the hollandaise is tangier than most and arugula layers on a wonderful bitterness. The Shirred Truffled Eggs with Toast (P288) falls between categories-like the wonderful lovechild of a croque-madame and eggs in a basket. The eggs, baked till runny, are infused with truffle for that powerful profile and the lather of Fontina plants a luscious saltiness.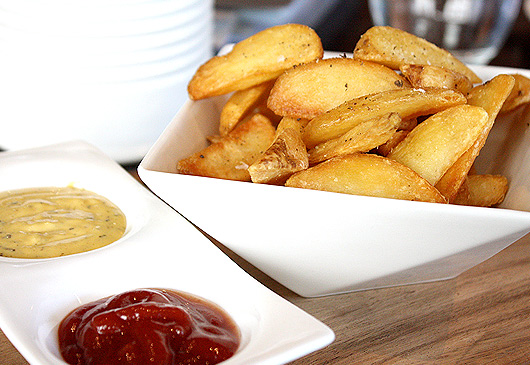 Double Truffle Fries (P160), black truffle French fries with white truffle aioli dip and ketchup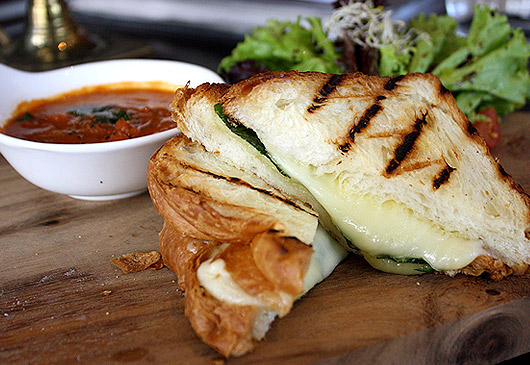 ADVERTISEMENT - CONTINUE READING BELOW
Grilled Cheese with Basil and Honey
Comfort is translated into the Grilled Cheese with Basil and Honey (P280). Soft bread melds with the mozzarella, and there's just enough of the latter to exude flavor without being cloying. Basil keeps the flavors even and the quirky touch of honey adds innovation to tradition. Refinery knows only too well that grilled cheese works best with chunky, tangy tomato soup.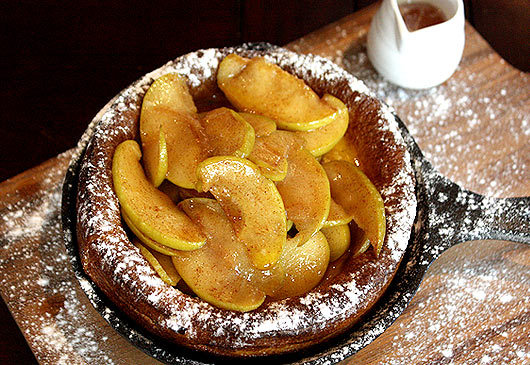 Dutch Baby Pancakes
A sweet start to the day would be the Dutch Baby Pancakes (P180). Looking more like an open-faced apple pie, the pancake is cooked German-style-in an oven-with still-crunchy Granny Smiths providing texture against the fluffy crust. The final dusting of cinnamon sprinkles some sweetness, but the side of honey is helpful should you require something more toothsome.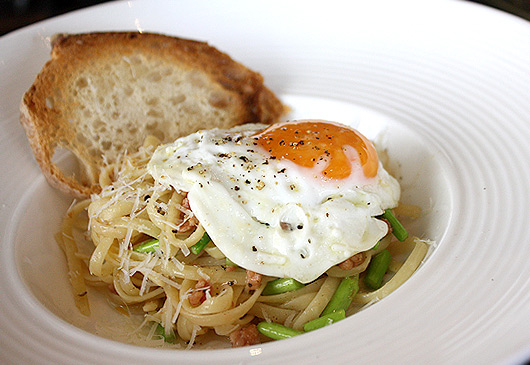 ADVERTISEMENT - CONTINUE READING BELOW
Then, the piece de resistance. The Hangover Pasta (P260). This is the type of dish that stops conversation, leaving you dumbfounded by how very few choice ingredients could create such a flavorful impact. The carbonara-esque pasta, complete with a runny fried egg on top, is cooked with bacon fat, and embellished with bits of Canadian bacon. Asparagus is the surprise success in the fettuccini, working harmoniously with the subtle Gruyere cream. This is the dish that will cinch a return trip.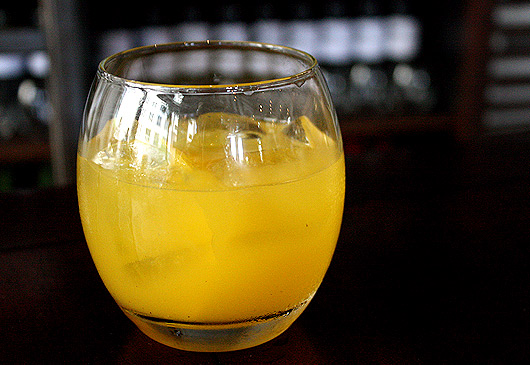 Darjeeling Sour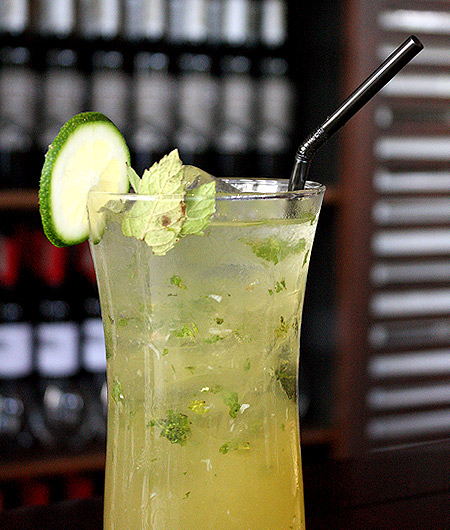 ADVERTISEMENT - CONTINUE READING BELOW
Mojito (P150)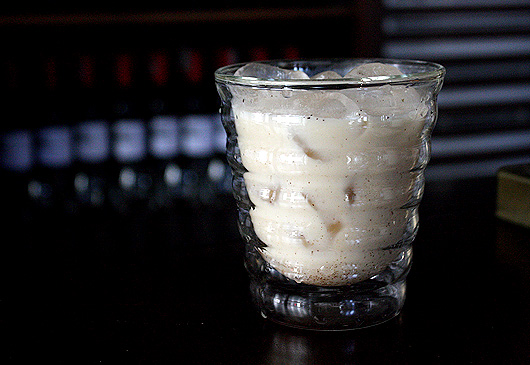 Refinery Coconut Coffee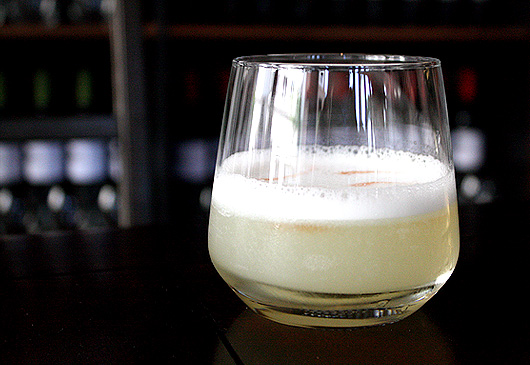 Bee's Knees
Cocktails with breakfast don't seem so far-fetched with the Darjeeling Sour (P220). The combination of tea with bourbon, orange, and syrup creates a zingy blend that will perk you up. The Refinery Coconut Coffee (P230) is a rich, seductive affair. It starts off sweet from the coconut milk, coffee, and maple syrup, but the vodka slowly reveals itself in a dizzying sensation that you can't quite distinguish from love or intoxication.
ADVERTISEMENT - CONTINUE READING BELOW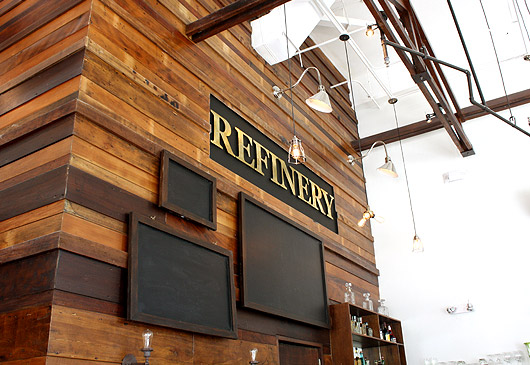 It's tempting to kick back all day, ordering first the shirred egg, then the grilled cheese, then maybe the salted caramel latte. The Hangover Pasta for good measure. But the limited seating will discourage that seemingly great idea. Refinery is that good of a venture. You have to let someone else experience it too.
Share this story with your friends!
---
Help us make Spot.ph better!
Take the short survey
Load More Stories