How Kanchan Made Me Eat My Veggies
SPOT.ph blogger Angelo Comsti discusses his infatuation with this home-based Indian haven.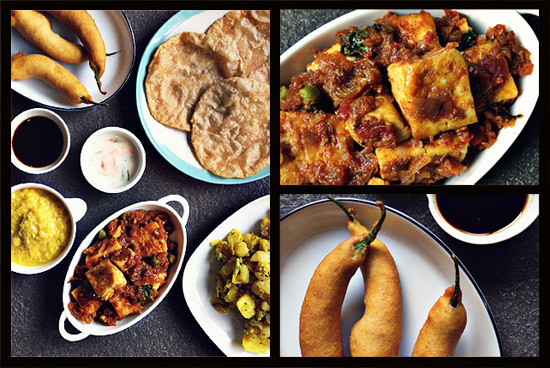 (SPOT.ph) I was one of those kids who had to be coerced to eat his vegetables. I would never intentionally pick them off my plate or flat out refuse anything with a speck of green in it, but when I knew I could get away with not eating vegetables, I would. That went on for a long time, but after being really exposed to food while working in Yummy magazine, I began to appreciate fresh veggies without reluctance or succumbing to blackmail.
I had a semi-similar story with Indian cuisine. I preferred (and still do) Mexican and Spanish. Indian food would rarely be craved, but my deeper foray into the culinary world allowed to open my palate and dive into other cuisines. When it came to those powerful spice-filled flavors, my discriminating eating habits changed drastically when I met Kanchan Sadhwani.
Kanchan was introduced to me by Chona Ayson of Homemade Treasures over a lunch of Ilonggo food. She taught Indian cuisine at Maya Kitchen and in private homes for over a decade, but stopped in 2004 after a health scare. Kanchan, I learned, battled through brain hemorrhage, eye cataract, and breast cancer. The more we got to talking, the more intrigued I became. Now, the survivor lives to tell the tale. In 2012, she slowly and steadily got back into the local food scene.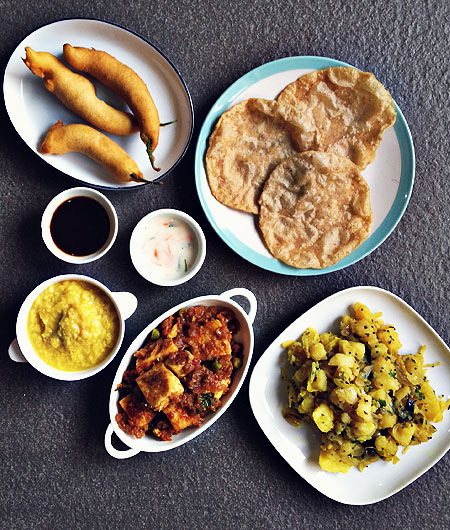 ADVERTISEMENT - CONTINUE READING BELOW
My vegetarian Indian meal
Knowing that I wasn't fond of both vegetables and Indian food, she took it as a personal challenge to win me over. A native of Zambia who grew up with a mother who loved to cook and serve Indian food, Kanchan often fuses her dishes with the tamer Lebanese cuisine. She pairs her viands with couscous, lemon wedges, and yogurt dips to pacify the spice and provide a balanced taste without diluting the flavors. "The main spices I use are coriander powder, cumin powder, and turmeric. I also put chili-garlic-ginger paste on practically anything that I cook," she explains. "Garam masala is a mixture of 10 spices and I use it minimally because it gives off body heat. I personally don't want to use it because we already live in a hot country. I put just a teaspoon and not loads like they do in India."
CONTINUE READING BELOW
Recommended Videos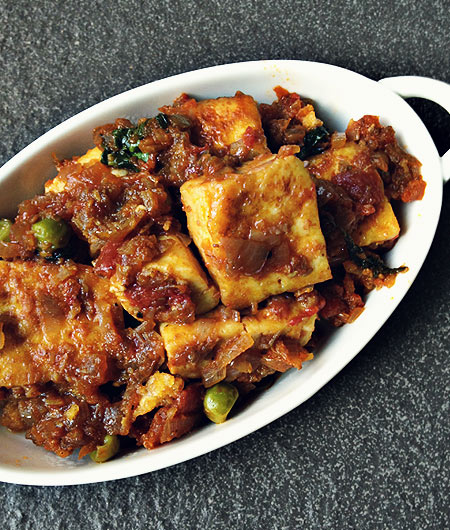 ADVERTISEMENT - CONTINUE READING BELOW
Paneer Masala
This why I have grown to love her food. They're not in-your-face forceful or punchy like many of the Indian dishes I've had. Her Paneer Masala, or pan-fried cubes of fresh cheese swimming in a stew of onions, tomatoes and, spices, has a sauce that deliciously features the sweet and tangy characters of ripe tomato and paints colorful flavors onto the cheese canvass.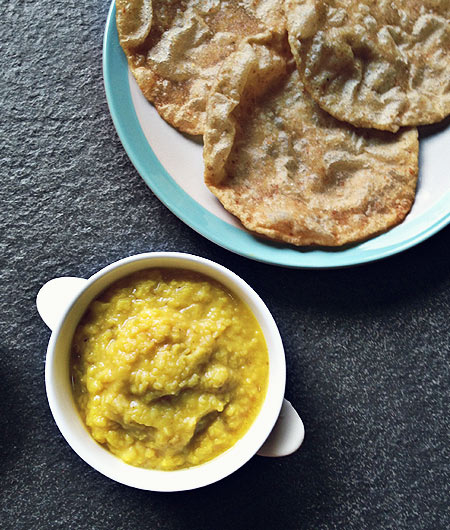 Lentil Dal with Puri
Her deep-fried puffed roti or puri makes for an edible sponge with which to mop the yellow lentil dal. Porridge-like in consistency, the thick soup is surprisingly light in flavor and deceivingly filling. A perfect side dish for it is the Dosa or Potato Bhaji which, in contrast to the dal, has a chunky texture and is redolent of curry, mustard, and cumin.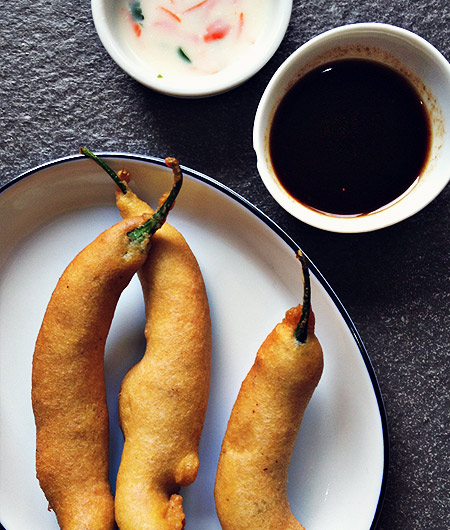 ADVERTISEMENT - CONTINUE READING BELOW
Chili Poppers
Breaking the streak of mellow flavors are her Chili Poppers, or Mirch Pakoras, which take the spiciness level through the roof. Two reactions are in order: you'll either be downing a glass of milk or reveling in the explosive heat in your mouth. Green finger chilies-seeds intact, of course-are wrapped in a blanket of yellow breading made with chickpea flour and mango powder, and then deep-fried. Extinguish the fire by slathering the golden snacks with a sweet and spicy tamarind chutney or raita, homemade yogurt with grated carrots and cilantro.
Kanchan isn't limited to vegetarian fare. Her Fish Curry, Chicken Biryani, Kebabs, and Tandoori are just as sinfully savory as my meal. It's out of my character to not just go through the motions but indulge on Indian and vegetable-based dishes. And I've got Kanchan to thank for that.
Kanchan Sadhwani's Vegetarian Thali costs P1,500 and is good for two people. Contact her about upcoming classes, private home demos, private functions, and to-order home-cooked dishes at 0917-791-3369 or e-mail drupati2002@yahoo.com.
Angelo Comsti contributes for Yummy, Men's Health Philippines, and Esquire Philippines in addition to other publications. He studied at Le Cordon Bleu Australia. Recently, his bestselling From Our Table to Yours, a collection of generations-old heirloom recipes from some of the country's best cooks and chefs, won the Gourmand Best in the World Award for Best Authors and Chefs Outside Europe. He is currently working on a sequel. Follow Angelo on Instagram (@fooddudeph) to catch more of his food discoveries.
ADVERTISEMENT - CONTINUE READING BELOW
Share this story with your friends!
---
Help us make Spot.ph better!
Take the short survey
Load More Stories