New Restaurant Alert: Mad for Pizza at Il Terrazzo, Quezon City
A perfect pizza by you!
Mad for Pizza
2/F Il Terrazzo, Quezon City
Tel. No. 351-2621
Open from 11 a.m. to 11 p.m. (Monday to Thursday) and 11 a.m. to 2 a.m. (Friday to Sunday)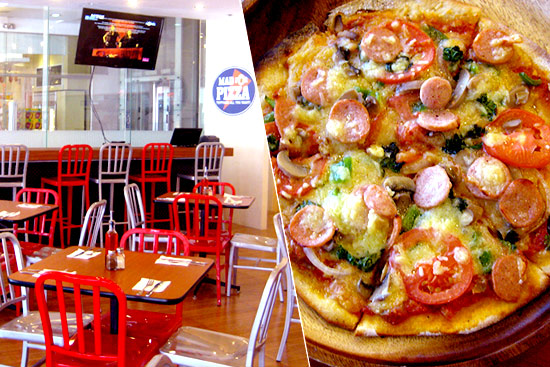 ALSO READ:
Top 10 Do-It-Yourself Restaurants
(SPOT.ph) DIY restaurants are all over the place, whether it's grilling your own barbecue, flipping your own pancakes, or in the case of Mad for Pizza, designing your own pizza. But in this restaurant, you don't just pick your sauce and toppings and be done with it. Mad for Pizza lets customers choose their own dough as well. Even better, you can choose an unlimited number of ingredients to season your pie.
Classic dough with barbecue sauce, spinach dough with roasted garlic alfredo sauce-the choice is yours. Mad for Pizza allows you to be as creative as possible. It gets even better with eight kinds of cheeses and over 30 toppings to choose from.
ADVERTISEMENT - CONTINUE READING BELOW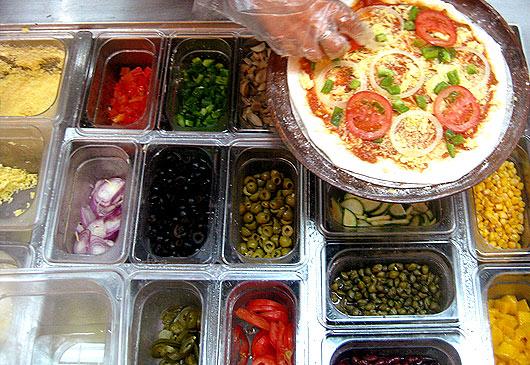 Your perfect pizza starts with picking your favorite toppings.
Creating a custom pizza is quick and easy. You just fill up a small paper with your name, choice of dough and sauce, and you can point out the kind of toppings you'd like to their friendly pizza professionals. "Mad for Pizza was created and conceptualized to give more value for money," says Executive Chef Cyril Reyes. With P280 for a pie with unlimited toppings, we agree that it's definitely a foodie bargain.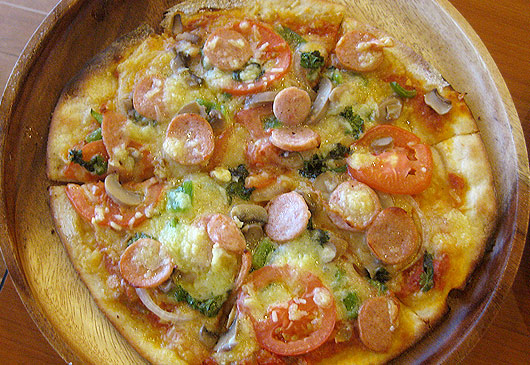 ADVERTISEMENT - CONTINUE READING BELOW
Our custom pizza fresh from the oven.
The garlic parmesan dough with their house pizza sauce, mozzarella cheese topped with green bell peppers, onion, oven-roasted tomatoes, mushrooms, schublig slices, and cilantro is good advice should you want it.It's nerve-racking to wait whether your creation's successful or not. But the pizza  crust is soft, but not chewy, and the garlic and parmesan flavor gave an extra kick to our mostly veggie toppings, which tasted fresh.
Mad for Pizza is also mad for other great dishes. For starters, try the Fried Zucchini (P158) with honey mustard dip as a healthy alternative to your usual fries. But they've got Disco Fries (P188) and Rock n' Roll Nachos (P188) too, if you insist on indulging.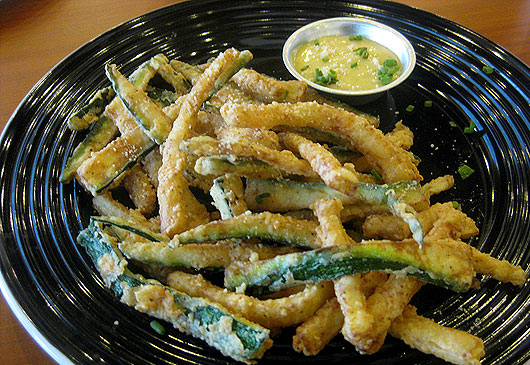 Fried Zucchini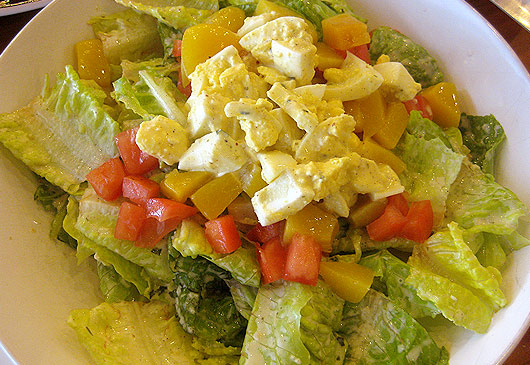 ADVERTISEMENT - CONTINUE READING BELOW
House Salad (P158)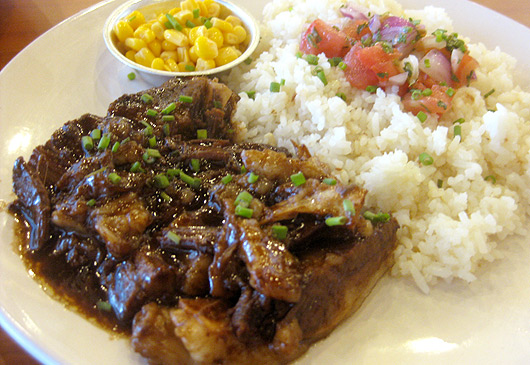 Amboy Angus Beef Belly with Adobo Sauce

If you've sill got room after your pizza, the Amboy Angus Beef Belly with Adobo Sauce (P280) is SPOT.ph recommended. Served with rice pilaf with a corn, tomato, and onion salsa, the beef belly is soft and buttery. You'll insist each bite is your last until you've realized you've wiped your plate clean. Made with the same beef belly meat, there's also the Beef Stew Pasta (P198), which will pair well with your pizza creation. Wash it down with their Frozen Iced Tea (P108).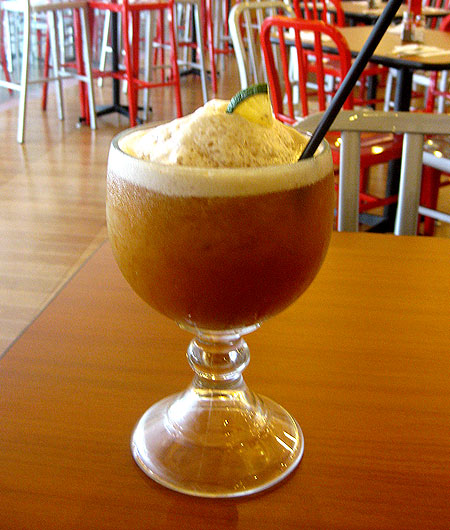 ADVERTISEMENT - CONTINUE READING BELOW
Frozen Iced Tea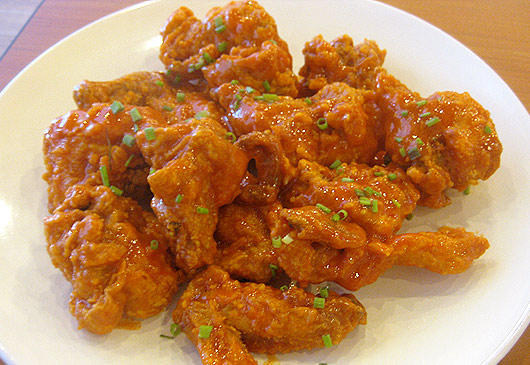 Buffalo Wings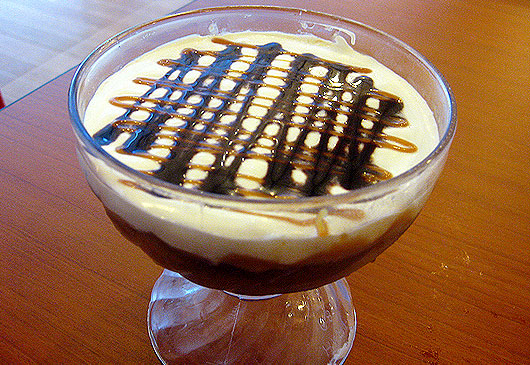 Banoffe Cobbler
Mad for Pizza is a great place for sharing food and not just with their pizzas. The Buffalo Wings (P268) is a generous serving of sweet and sour chicken. And the Banoffee Cobbler (P88)? You'll definitely want to share it with a special someone.
ADVERTISEMENT - CONTINUE READING BELOW
Load More Stories