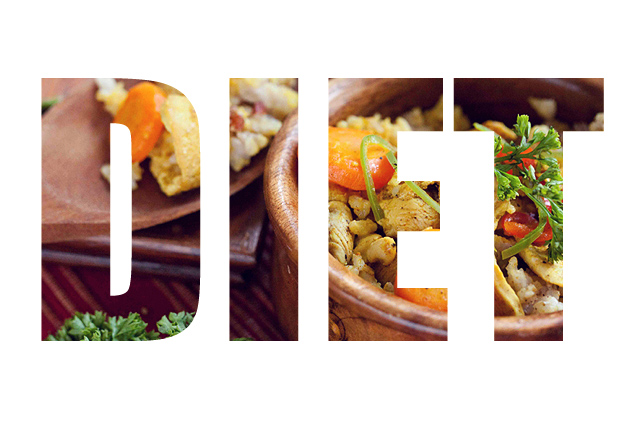 (SPOT.ph) Summer may have come and gone, but it's never too late to switch to a healthier lifestyle. We've compiled a list of 10 diet programs that prove it's possible to lose the pounds without depriving yourself. In case you were wondering how you could celebrate Nutrition Month, signing up for any one of these 10 programs is probably it.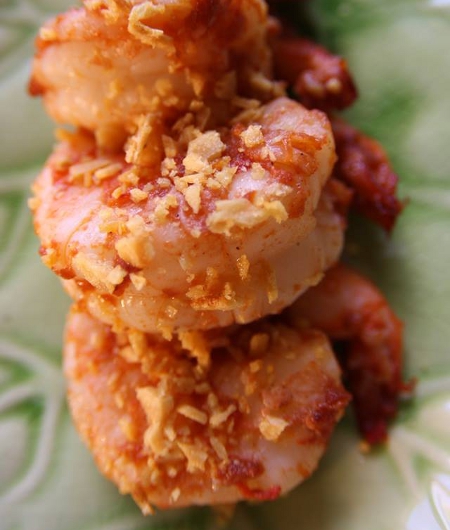 The Sexy Chef
Tel. No. 911-7399; 721-7399; 0917-799-2433
E-mail: info@thesexychef.ph
www.thesexychef.ph
The program: Established in 2004, The Sexy Chef started out as a catering service that provided South Beach diet meals to health-conscious Filipinos. They've expanded their services to several diet programs, party and event catering, and deliveries for lunch and dinner meals.
Method: There are around nine diet programs in their roster so you're guaranteed a weight-loss plan that matches your needs. Choose from their classic South Beach diet to their Anti-Plateau diet, or opt for a customized menu fit for your plan. Getting married? They've got that covered, too.
ADVERTISEMENT - CONTINUE READING BELOW
What's on the menu: For the South Beach diet (P975/day), a sample menu offers mushroom and cheese omelette for breakfast, shrimp pesto for lunch, and lentil soup for dinner. The Pounds Away program (P1,000/day) offers beef tapa for breakfast and for snack, chocolate (yes, you read that right) chia pudding.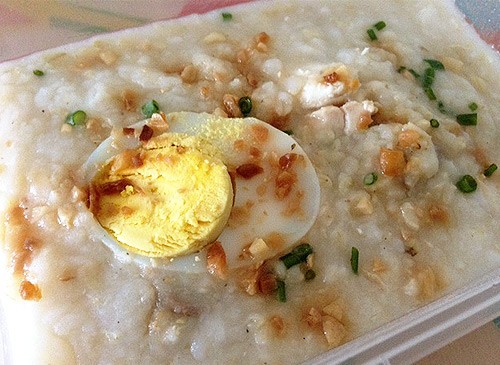 Healthy Eats
Tel. No. 478-2659
E-mail: bitecontemporarycuisine@gmail.com
www.facebook.com/bitecontemporarycuisine.ph
The program: If you're familiar with BITE Contemporary Cuisine, then you'll know they use nothing but sustainable, organic ingredients in their meals. Chef Jam Melchor takes it a step further and brings the BITE experience straight to your doorstep.
Method: With their seven-day meal program, Healthy Eats promises you could lose two to three pounds. You can choose a program based on your body type and daily calorie requirement, ranging from 1,200 (P2,800) to 2,000 (P3,400) calories a day. It also saves you the fuss of deciding what to eat because all your meals and snacks for the day are delivered each morning.
CONTINUE READING BELOW
Recommended Videos
What's on the menu: All their meals are low-fat, low-sodium, and low-cholesterol, with no MSG or preservatives. If that doesn't sound very tasty, you might change your mind once you're digging into dishes like Braised Pork Belly with Potato Hash and Grilled Chicken in Mushroom Sauce with Baked Vegetable Ratatouille.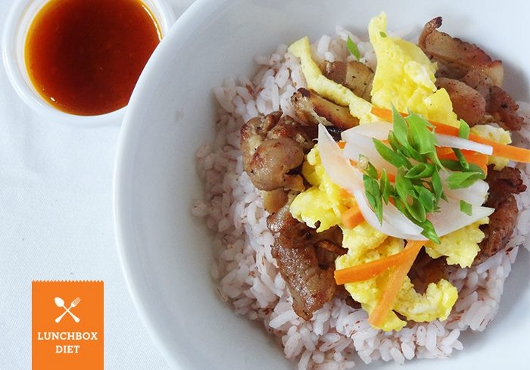 Lunchbox Diet
Tel. No. 0917-809-3196
E-mail: lunchboxdiet@themangotap.com.ph
www.facebook.com/lunchboxdietph
The program: Lunchbox Diet keeps it simple: breakfast, lunch, dinner, and snacks amounting to just 1,200 calories a day. This diet program is primarily Facebook-operated, with over 15,000 page likes so you don't have to worry about their quality and efficiency.
Method: A menu for the upcoming week is uploaded on their Facebook page every Thursday and reservations are made on a first-come-first-served basis via SMS or phone call.  Shell out P1,200 and your meals are all set for Monday to Friday. Their delivery is free but limited to only some areas.
ADVERTISEMENT - CONTINUE READING BELOW
What's on the menu: With a menu that changes every week, expect variety. How does Hainanese chicken for dinner sound?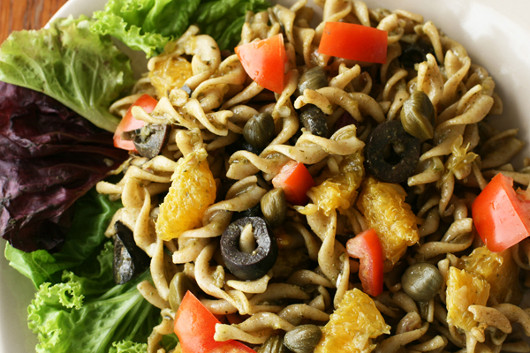 Thrive Detox Program by Edgy Veggy
Tel. No. 0917-847-4831
www.edgyveggy.ph
The program: From the minds behind Edgy Veggy's delicious vegetable dishes, Thrive Detox Program is all about detoxifying the body and reducing cravings for junk food and sweets. You're assured only the healthiest of ingredients, chock-full of antioxidants, vitamins and minerals, and the essential fatty acids and amino acids.
Method: The diet is not for weight loss. Instead, it's designed to free your body of processed and nutritionally empty food. Meals are delivered Monday to Saturday, but make sure to call to see if your address falls within their coverage area. The program offers three packages: three days (P3,100), five days (P5,000) and seven days (P7,100). They recommend going into the program at least once a month and incorporating elements of it into your existing diet. Visit their website for more information on what to do while on the diet.
ADVERTISEMENT - CONTINUE READING BELOW
What's on the menu: It's totally up to you! The menu varies for each person and they take note of your preferences when you call.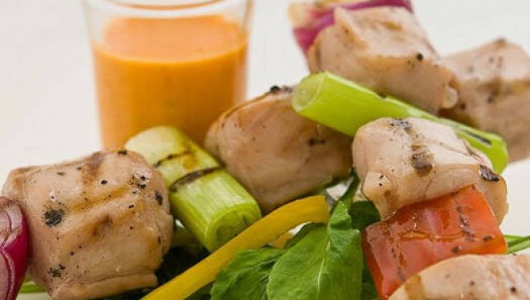 Photo from stylebible.ph
NUIU Life Cuisine
Tel. No. 577-3893; 0917-528-3283
E-mail: sales@nuiu.ph
www. nuiu.ph
The program: NUIU Life Cuisine is more than just food delivery and calorie counting. It's like having a personal chef, lifestyle coach, and nutritionist all rolled into one. Meal plans and nutrition guidelines are specifically created for you and your needs, with a roster of experts available for consultation.
Method: The progam includes a nutritional assessment with a meal plan and monitoring sessions. They offer five meals per day in four calorie levels: 1,200, 1,400, 1,600, and 1,800. In an article in the Philippine Daily Inquirer, Erica Paredes says that meal plans are texted and delivered the night before. They even take note of your food preferences, perfect for picky eaters out there. Prices are available upon request.
ADVERTISEMENT - CONTINUE READING BELOW
What's on the menu: All their meals are prepared nightly, cooked with unsaturated oils with no preservatives or MSG. Their meals comprise of lean meats, seafood, fresh fruits and vegetables, low fat dairy products, and whole grain products.
Happy Diet Delivery
Tel. No. 0917-944-9797; 0916-444-1767
E-mail: happydietdelivery@gmail.com
www.facebook.com/HDDhappydietdelivery
The program: Healthy and organic meals at P500 a day? You have our attention. They've got celebrities like Luis Manzano and Kris Bernal's attentions, too.
Method: They offer three diet programs based on the calorie count and your daily activities: 1,200 to 1,400 calories (P500/day), 1,600 to 1,800 calories (P500/day), and 2,000 to 2,300 calories (P600/day). You can make reservations through e-mail, Facebook and Instagram but they highly recommend SMS for faster replies.
What's on the menu: It's a surprise! However, they accommodate dietary restrictions and food allergies so make sure to let them know.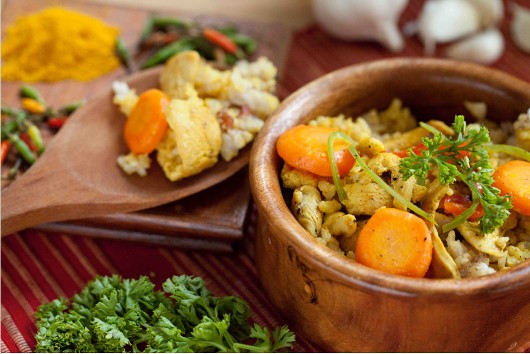 ADVERTISEMENT - CONTINUE READING BELOW
Gourmet Guys
Tel. No. 0917-577-3495
E-mail: info@gourmetguysph.com
www.gourmetguysph.com
The program: While relatively new to the scene, Gourmet Guys set themselves apart by creating customized meal plans suited to your lifestyle and health goals. They also have a team of nutritionists and fitness experts ready for consultation.
Method: There are three personalized meal programs: Slim N' Trim (weight loss), Lean N' Mean (mass gain), and Premium (for those with medical conditions). Prices vary depending on the number of days and the type of program. They even offer a free workout consultation if you sign up for their 30-day package. Delivery is free in major Metro Manila areas.
What's on the menu: Gourmet Guys deliver five meals each day, including two snacks. Dine on Chicken Alfredo, Chicken Teriyaki and handmade Chocolate Truffles.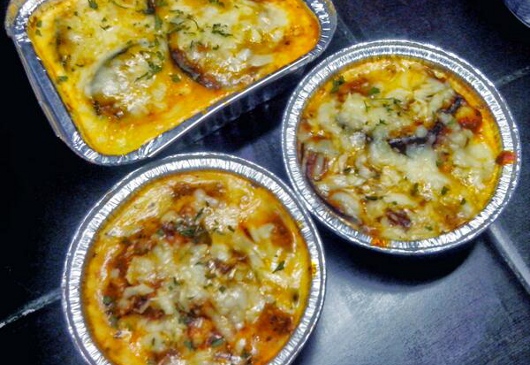 Kitchenelle Gourmet
Tel. No. 994-5006; 0916-794-8979; 0919-847-5780
E-mail: kitchenellegourmet@gmail.com; houseofelle@yahoo.com
www.facebook.com/kitchenellegourmet
The program: Kitchenelle has been providing healthy meals since 2008. They've also expanded their services to catering, if you ever want to plan a gathering with your friends.
ADVERTISEMENT - CONTINUE READING BELOW
Method: They offer four kinds of diet programs: the Cohen diet, the South Beach diet, the HCG diet, and a customized diet to fit your needs. Prices depend on the program and delivery area. They also offer pick-up in the Bonifacio Global City area.
What's on the menu: Meals vary depending on the type of program but check their Facebook page to get an idea of what to expect.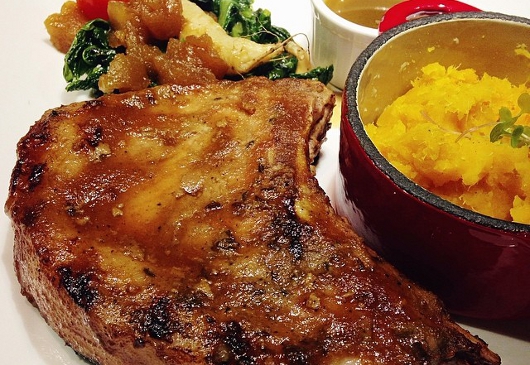 Paleo Manila
Tel. No. 975-2333; 0917-841-0825
E-mail: paleomnl@gmail.com
www.paleomanila.com
The program: Put simply, the Paleo diet prescribes eating the way your ancestors did way, way back in the day (no counting calories here). It's all about saying no to additives and chemicals, and choosing meat, fish, fruits and vegetables over salt, sugars, grains and dairy. If this has you worried about the flavor of your meals, they season their food with plenty of herbs and spices.
Method: Paleo Manila delivers to your doorstep every Monday to Friday only. Choose between three meal plans: the Caveman (one month/20 days), the Warrior (three months/60 days), and the Beast (six months/120 days).  Be prepared to shell out P650 a day, plus a daily delivery fee. They deliver anywhere in Metro Manila.
ADVERTISEMENT - CONTINUE READING BELOW
What's on the menu: For meals that are supposed to be prehistoric, they have plenty of creativity and variety in their dishes. They upload their menu for the week on their website and post photos on their Facebook page.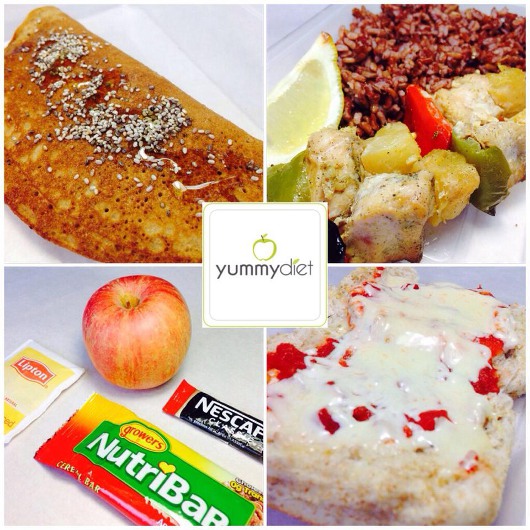 Yummy Diet
Tel No. 0917-889-8660
E-mail: yummydietph@gmail.com
www.facebook.com/yummydietph
The program: This calorie-counting program only launched in September 2013 but it already has a steady online following.
Method: Yummy Diet offers several options based on the number of calories: 1,200 (P1,800/week), 1,500 (P2,150/week), and 1,800 calories (P2,500/week). You can also opt for their no rice meals (P2,300/week), no carb meals (P2,500/week), HCG meals (P2,500/week), and Cohen meals (P3,100/week).  Delivery is free but limited to some areas.
What's on the menu: The menu of the week is uploaded on their social media accounts. How does lemon-blueberry pancakes and basil pesto pasta sound? It's only 1,200 calories.
Share this story with your friends!
---
Help us make Spot.ph better!
Take the short survey
Load More Stories