The Shameless Guide to Getting Free Food in Manila
When it comes to hunger, nothing is ever too classy.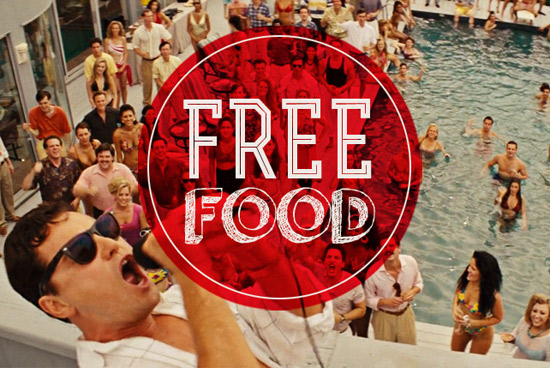 (SPOT.ph) Keeping your belly happy always seems to bite off giant chunks out of your budget. One day, you have sweldo; the next, you're sobbing into an empty wallet as you plop your last twenty-peso bill into one of those leather restaurant receipt holders while the tattooed waiter raises a snooty eyebrow at your obvious lack of financial capacity.
Good thing there are sneaky/cunning/devious/evil/deceptive ways (it depends on how you look at it really) to eat without spending a buck...or, at least, not as many bucks as you ought to. Kuripot foodies, this list is dedicated to you.
Disclaimer: SPOT.ph promotes budget-scrimping, but we do not support stealing, cheating, and doing anything illegal in any way to obtain free food.
ALSO READ: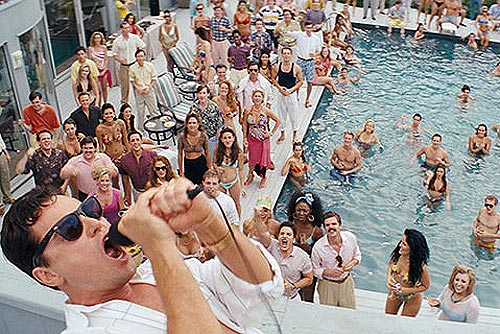 Unfortunately, not all companies are this generous.
Attend Company Seminars
Managers: do you think your employees actually attend these things to listen to you talk? Nah, they're there for the overcooked chicken lollipop, the fist-sized serving of warmed-over spaketchup, the complimentary glass of sugared water otherwise known as "iced tea." After lunch, they can't wait for your Powerpoint to end so they can wash down bone-dry club sandwiches with unlimited coffee.
ADVERTISEMENT - CONTINUE READING BELOW
Employees: Isn't getting paid to tune your boss out and stuff your face the best? Unless you're the one giving the presentation, in which case you're screwed.
Pro Walanghiya Tip: Pull out a nose hair to keep yourself from sleeping.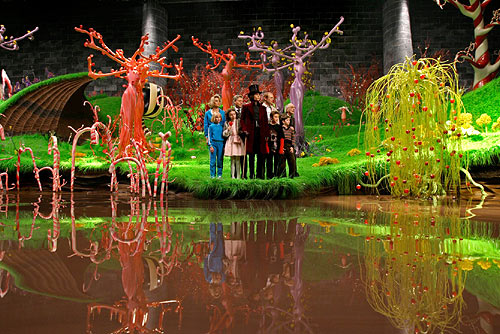 CONTINUE READING BELOW
Recommended Videos
Consider a coupon a golden ticket...
Use a Freebie Coupon
Okay, this is technically not scoring free food, as you'll still have to pull out your wallet and actually pay. But when we're scarfing down a value meal for three-quarters of its original price thanks to some coupon given away by a sweating employee on a street corner...somehow these technicalities just don't matter.
Unfortunately, these coupons are seasonal. The most popular one-McDonald's red ang pao envelopes-appears, as if by magic, during the Chinese New Year. Other restos time their coupons on anniversaries, holidays, the alignment of Mercury and Uranus (haha, Uranus), or some such fortuitous date. Keep tabs on upcoming freebies via our Cheap Eats section. Other restaurants that generously give out coupons are Manang's, Gelatissimo, and more.
ADVERTISEMENT - CONTINUE READING BELOW
Pro Walanghiya Tip: Sites like Groupon or Cash Cash Pinoy also offer online coupons.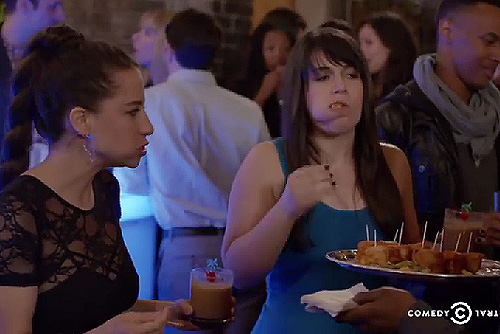 Clean out those trays.
Sneak Into an Art Exhibit Opening or Some Kind of Corporate Function
If you can't attend corporate events, go for the artsy alternative by crashing the opening of an art exhibit-or a benefit. Unlike product launches, there are no PR reps with sign-up sheets guarding the floodgates; you can just waltz in, glance for a minute or two at the paintings (nod occasionally to make you look intellectual), before casually walking over to the buffet table. GOOOAL!
Pro Walanghiya Tip: Find out from a waiter what time the open bar ends. Then park yourself in front of the bar and never leave.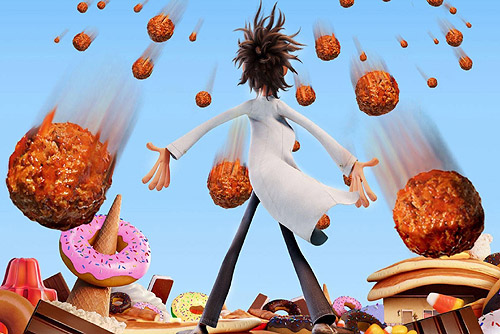 ADVERTISEMENT - CONTINUE READING BELOW
Unlimited food will solve world hunger.
Go Unlimited/Bottomless
Is there any phrase more arousing to the Pinoy belly than the phrase "unlimited rice"? (Okay, we admit, 'truffle-oil bagnet' and 'sinigang na Wagyu' are pretty sensuous too.) Don't listen to the carb fearmongers or the elitists who use the term "kaing karpintero"-loading up on unlimited rice is the best way to stretch both your peso and your waistline.
Unlimited options are another way to get full on the cheap. Lots of restos already have this as regular items on their menus. Iced tea, soda, noodles-whatever your poison, pay just above the price of one glass, then drink yourself silly.
Pro Walanghiya Tip: On gimik nights, unlimited mojitos is the cheapest route to Getting-Wastedlandia. Who cares if it tastes like cough syrup?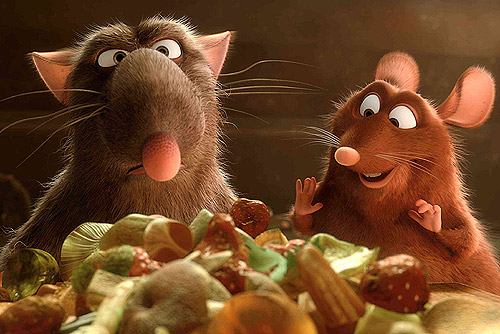 Office perks
Work in a Restaurant
Sure, you'll face hordes of ungrateful customers, backbreaking labor, ungodly shifts, nasty burns, ego-crushing criticism, and hours upon hours of peeling potatoes. On the other hand: staff meal! For those precious few minutes of break time, relish the fact that you're partaking in one of the culinary industry's best-kept secrets, for free. Then, when lunch time is up, go back to your knives and pots and doubts about career choices.
ADVERTISEMENT - CONTINUE READING BELOW
Pro Walanghiya Tip: When you get home, toughen your ego by watching Gordon Ramsay scream at amateurs all night long.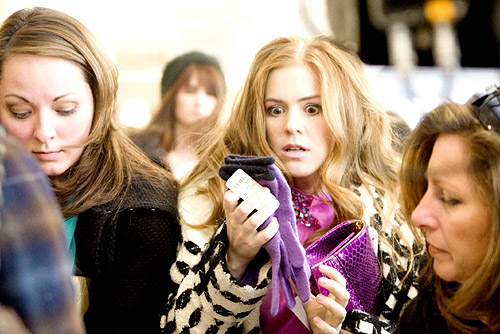 Imagine the glove is a burger.
Trawl for Free Samples
For the price of an S&R membership card, you can hang around the oversized supermarket, drooling in envy over other people ordering pizzas before sauntering down the aisles to graze like mountain goats on the stalls offering free samples. Sausages, coffee brews, stale bread topped with dips, broken-off pieces of sweets...it's a veritable grazing ground. Swallow enough of those things, and you're bound to get full.
You don't even need to go to S&R. Every supermarket and weekend market has 'em. Just pocket your hiya, and then go nuts.
Pro Walanghiya Tip: If, at any time, a saleslady offers you free condoms...don't eat those.
ALSO READ:
Share this story with your friends!
---
Help us make Spot.ph better!
Take the short survey
Load More Stories