New Restaurant Alert: Duck and Buvette at Shangri-La Plaza, Mandaluyong
This is a duck lover's dream.
D&B Duck and Buvette
2/F Main Wing, Shangri-La Plaza, Mandaluyong City
Tel. No. 631-0675
Open daily from 10 a.m. to 10 p.m.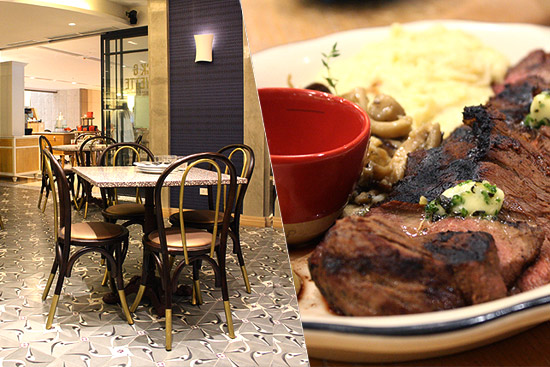 (SPOT.ph) The food at Duck and Buvette takes a long time, but the dishes only take a few minutes. It's the French way, where shortcuts are unheard of and everything-from baking bread to curing meat to churning ice cream to making juice-is done from scratch. Cooking is a slow and delicate process of coaxing out flavors to seemingly effortless effect. There's nothing fancy here, at least not in the way French cuisine is often misconstrued to be.
ADVERTISEMENT - CONTINUE READING BELOW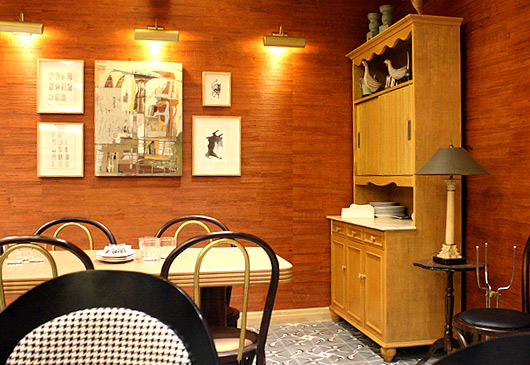 The secret window to the kitchen lies behind the cabinet.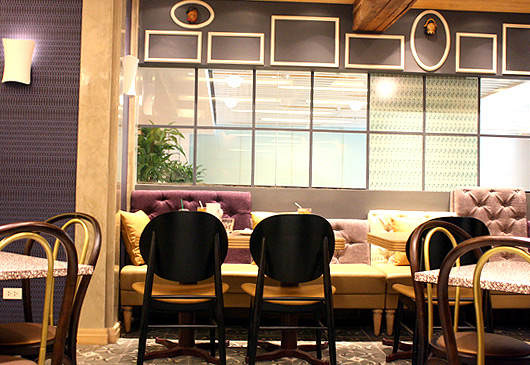 ADVERTISEMENT - CONTINUE READING BELOW
Charming, casual, and cozy
Save for a few points on the menu, Cafe Provençal is barely recognizable. Duck and Buvette replaces, or rather, updates, the 15-year-old cafe, opening up its walls and brightening its interiors. Attention to the small details, like the stains on the ceiling and duck patterns on the custom tiles, give away the dedication to create the desired casual ambiance. If Cafe Provençal was a remnant of the past, Duck and Buvette, where you leave the dimmer Shang "old wing" to enter the shiny call of East Wing, bridges nostalgia and novelty. The menu is the same way: Provençal favorites mingling in a new, curated environment where attention is focused on a quality few.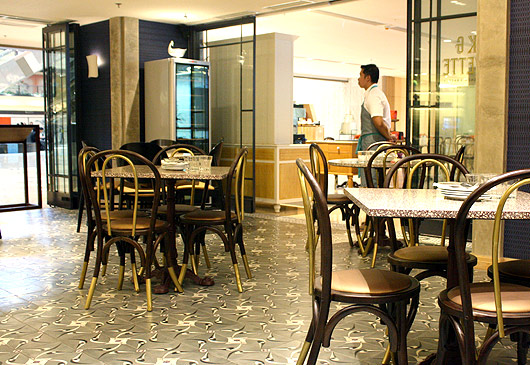 ADVERTISEMENT - CONTINUE READING BELOW
Notice the duck patterns on the tile?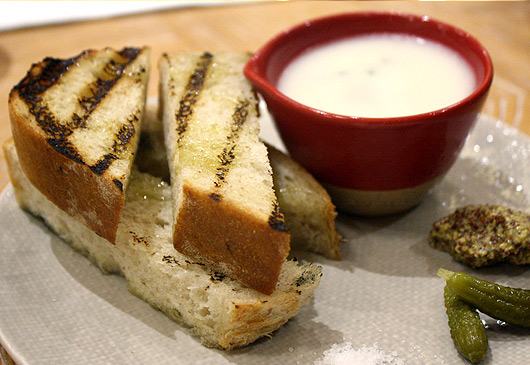 Jacq's Duck Rillette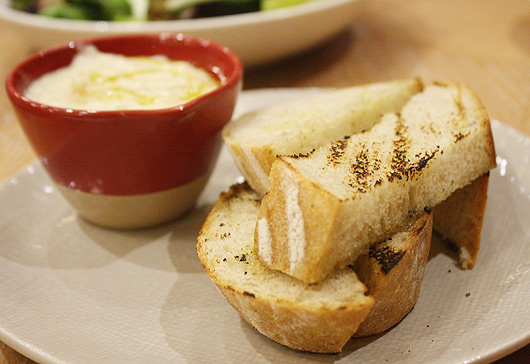 ADVERTISEMENT - CONTINUE READING BELOW
Bradade de Bacalao
Ducks are flown in from the US, coffee comes from specialty imported beans, greens are sourced from Malipayon Farms: quality, not fine-dining, is the main thing-after duck, that is. First, in the ingredients, and second, in the techniques. Yeast is cultivated in-house to develop that thick crusty shell and airy core: a process that takes approximately two weeks to complete, several minutes to deliver to the table, and an even shorter time to devour. Outfit your bread in items like Jacq's Duck Rillette (P210), a complex blend of house-cured duck, cornichon, and grain mustard, or the Bradade de Bacalao (P190), a deeply flavored dish of creamy cod and potatoes, and you'll suddenly realize how fast bread can leave the table.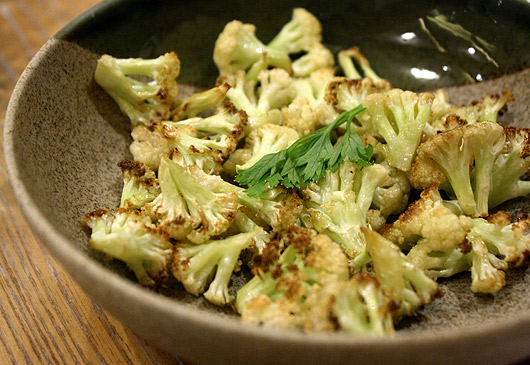 ADVERTISEMENT - CONTINUE READING BELOW
Truffle Roasted Cauliflower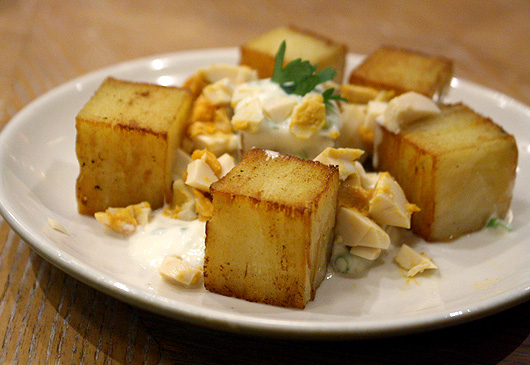 Crispy Potato Pave and Salty Duck Egg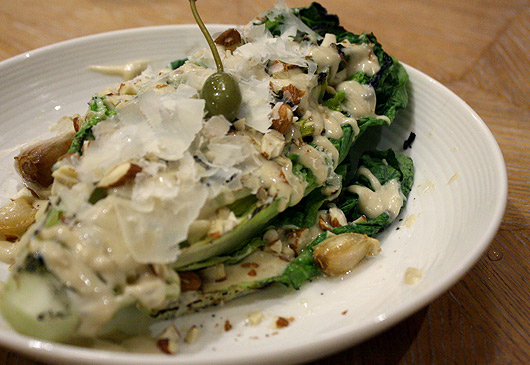 ADVERTISEMENT - CONTINUE READING BELOW
Grilled Romaine Salad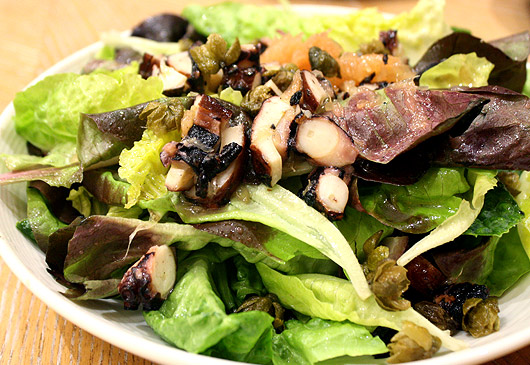 Grilled Octopus Salad
Duck and Buvette specializes in small-plate items, like tapas where guests can sample more plates in smaller portions. There are simply addicting poppers like the Truffle Roasted Cauliflower (P185), crunchy flowers modestly seasoned with salt, truffle oil, and garlic, and the Crispy Potato Pave and Salty Duck Egg (P175), a traditional combination of sour cream and potatoes which are scalloped and cubed before being boiled and pan-fried. The former you'll want to try to replicate at home in lieu of chips in front of the TV. Noticeably duck-free are the Grilled Romaine Salad (P190) which shows how a good char can add new dimension to a classic medley of greens, parmesan, and anchovies, and the Grilled Octopus Salad (P290), which is soft pulpo brightened up by lemon-chili dressing.
ADVERTISEMENT - CONTINUE READING BELOW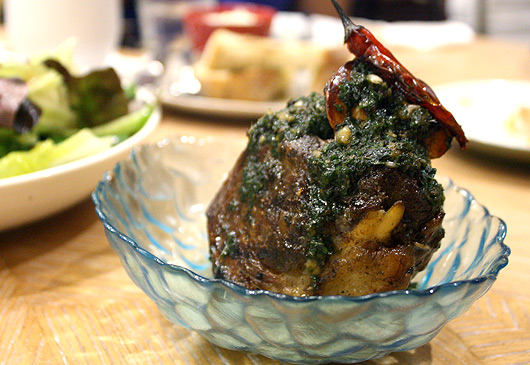 Salsa Verde Lamb Neck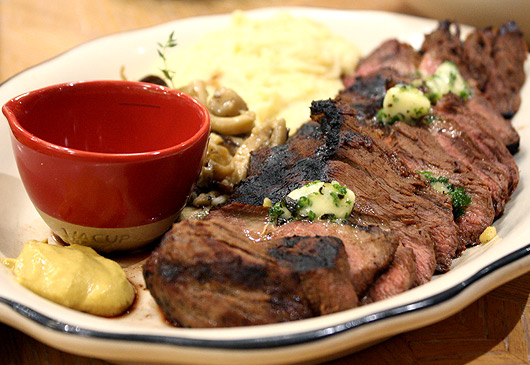 ADVERTISEMENT - CONTINUE READING BELOW
USDA Prime Paleron Steak and Duck Frites
More unusual cuts make way to Duck and Buvette plates: a neck of lamb (P320) with a mint salsa verde put an unusual twist on the ol' marriage of lamb and mint jelly. Paleron or flat-iron cut guarantees a relatively cheaper price for a bolder beefy flavor. Partying with mushrooms and creamy mashed potatoes, the steak (P960), which is a French-style cut just at the top of the front leg, lacks that revered marbling, but cooked to a rare to medium rare, as it's served at Duck and Buvette, gives it just enough succulence to keep up with usual stars like ribeye and porterhouse. Still, the peppercorn gravy aids it in the unlikely situation where it requires a bit more boost.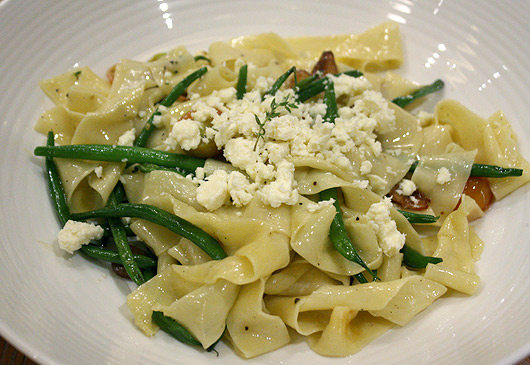 ADVERTISEMENT - CONTINUE READING BELOW
Farmhouse French Bean Pasta (P280)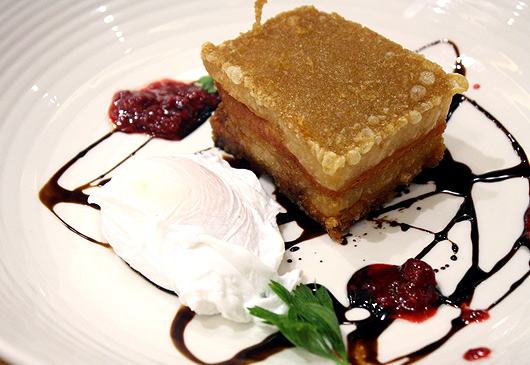 Confit of Pork Belly
Chef Jacq Tan shows off her graceful hand in the stunning Confit of Pork Belly (P360). Underneath that crackling gold skin, threads of fat in between the pork melt away, leaving only traces of sticky juice that bathe the taste buds in salty revelry. Raspberry sauce is carefully smeared all over like paint and, served with a pillow of poached egg and a side of garlic rice, it looks more like artwork than a meal.
ADVERTISEMENT - CONTINUE READING BELOW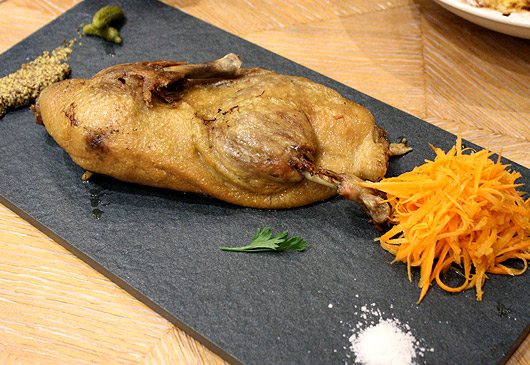 Duck Confit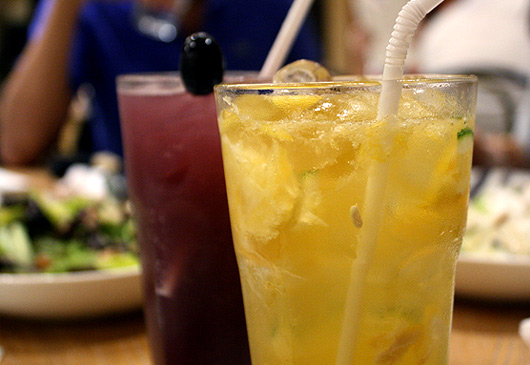 ADVERTISEMENT - CONTINUE READING BELOW
Fresh Grape Soda Cooler (P145) and Citrus Osmanthus Organic Tea Cooler (P145)
Hold your napkins, because we've finally reached the duck, which, at a restaurant like Duck and Buvette, would be scandalous not to order. After a scurry of small plates and salads, the Duck Confit (P980) is welcomely, refreshingly large: half a duck blanketed by a luxuriously crispy skin and tender flesh bolstered by a snappy balsamic sauce and zippy mustard. It finds a perfect companion in an equally flavor-rich duck ratatouille rice.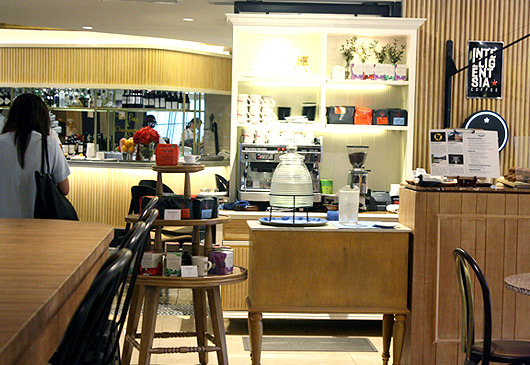 ADVERTISEMENT - CONTINUE READING BELOW
Pseudo-al fresco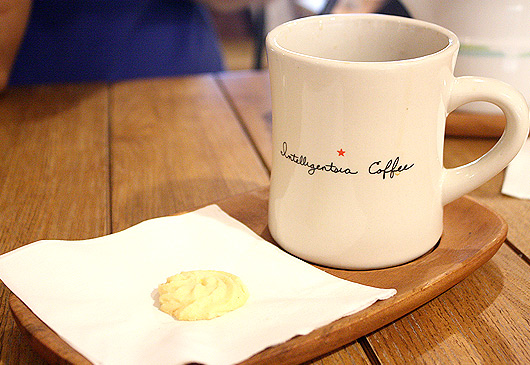 Black Cat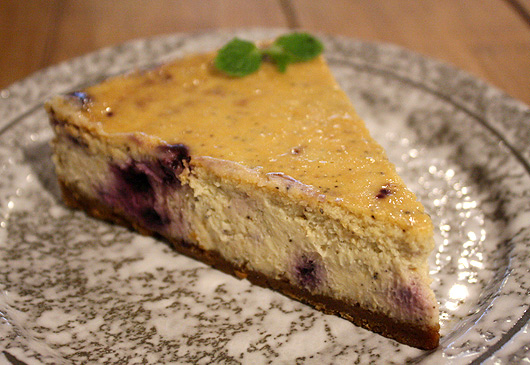 ADVERTISEMENT - CONTINUE READING BELOW
The Earl's Cheesecake (P190)
Duck and Buvette makes cocktails available, but mall hours effectively keep the highlight on food. Still, turn your eyes to the podium outside where more seats give everyone the chance to enjoy good duck and buvette. On sleepy afternoons, single-origin Intelligentsia Coffee will give you the kick only good caffeine can provide. Available in cold brew, espresso, and pour-over variations and in flavors like El Diablo (a dark roast with caramelized sugars and chocolate, P160) and Black Cat (a lighter roast from Brazil, P160), have a cup with a macaron ice cream sandwich (P180 to P190) and you'll have one terrific afternoon. Guaranteed.
CONTINUE READING BELOW
Recommended Videos
Share this story with your friends!
---
Help us make Spot.ph better!
Take the short survey
Load More Stories