The 10 Best Things We Ate in August
Noteworthy dishes in this food-filled month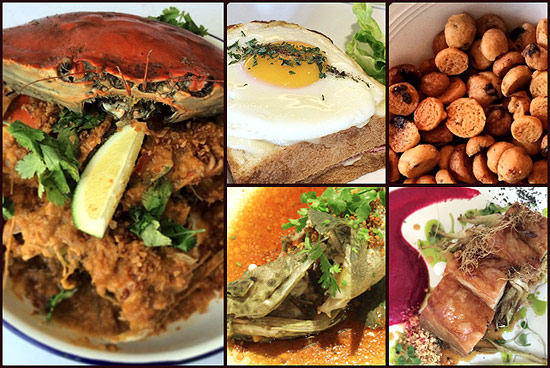 (SPOT.ph) If you don't already know, here at SPOT.ph, we love food. You need it to live, but we find that there are some dishes that go well past the virtue of necessity. While others content themselves with a deep fryer and the usual salt and pepper, there are some who make-or at least try to make-an art out of it, with delicious displays and even yummier flavors. We believe those that go above and beyond their duty deserve necessary recognition. Our top picks among the dishes we ate throughout August:
This list is not ranked.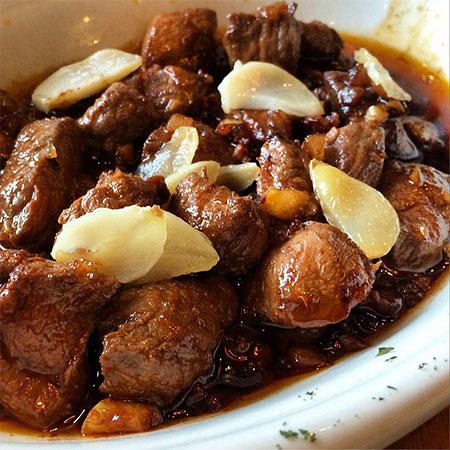 Lamb Salpicao from Maximo Comfort Cuisine
This dish is unapologetically good: flavor-packed, garlicky, and, like everything else on Maximo's menu, best with a cup of plain-white rice to really bring out and balance that confident profile. Chef Geth Savellano loves to season and he seasons this dish without hesitation. It's salty, savory, with the flavor of lamb distinct but subdued in the best possible way. We can imagine finishing a platter for lunch or dinner, with beer, or with anything really. It's only P295.
ADVERTISEMENT - CONTINUE READING BELOW
Maximo Comfort Cuisine is at 173 Katipunan Extension, Quezon City.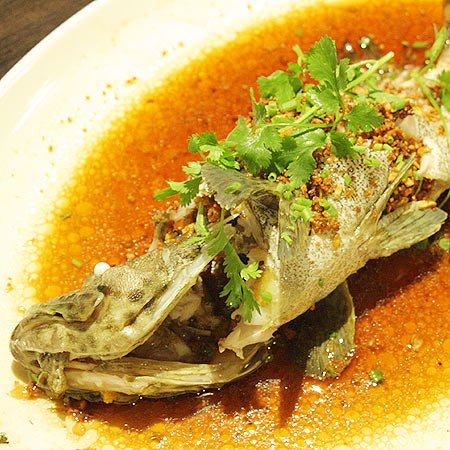 CONTINUE READING BELOW
Recommended Videos
Steamed Garoupa at Jasmine
We have no idea how long this will be on the menu, but if we were you, we'd savor it while it lasts. This garoupa is part of Jasmine's Live Seafood promotion where you take your pick of the freshest seafood and they'll cook it for you on the spot. You can decide how you want it cooked, but take your cue from Chef Wong Kam On. This is his favorite, and for good reason. It has a mountain of garlic on top of that flaky, tender, briny fish, which should be enough of an indication of its marvelous flavors.
Read about Jasmine's Live Seafood Promotion here.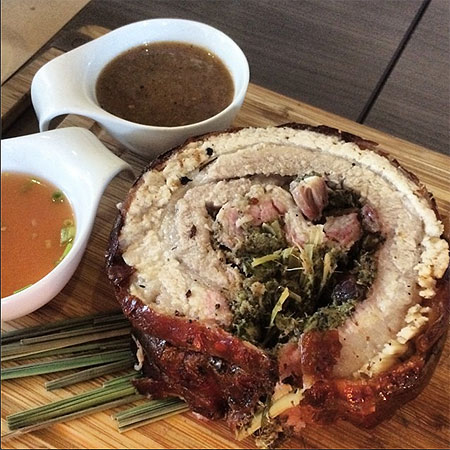 ADVERTISEMENT - CONTINUE READING BELOW
Livestock's Porchetta
Livestock makes use of every part of the pig, but this belly is proof that when God gives you a gift, you go and make it great use of it. It's rolled with herbs in the center, slowly seeping flavors into the flesh and up to the paper-thin crackling crust that rips apart and delivers its own mini crunchy adventure. Each fork-tender slice is full of flavor, and you'll love it with their Mushroom Pilaf Rice. We love how they offer it in three servings (P290 to P895), because sometimes, you just want to enjoy it by yourself.
Livestock is at 34 Sergeant Esguerra Avenue, Quezon City.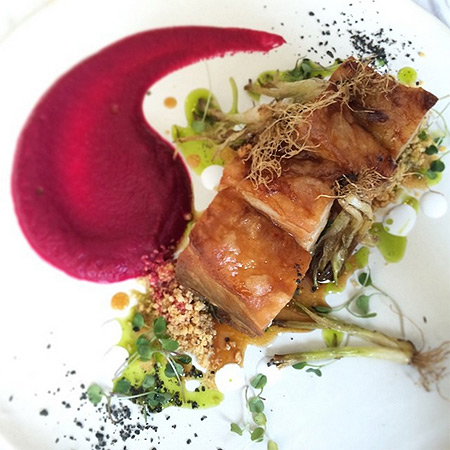 Roasted Pork Belly from The Girl + The Bull
If June was a tribute to chicken, this month is all about the pork belly. Culinary artist (yes, we're coining that term especially for this occasion) Gab Bustos makes a masterpiece out of this humble protein (P440), painting it with a brush of beetroot magenta and layering it with influences: kare-kare (a carpet of peanuts underneath that melt-in-your-mouth brick of pork), laing (a drape of spinach and coriander oil), and Peking duck (a small moat of hoisin jus). It seems overreaching when you think about it, but one bite and you know it's effortless.
ADVERTISEMENT - CONTINUE READING BELOW
The Girl + The Bull is at 346 Aguirre Avenue, BF Homes, Paranaque City.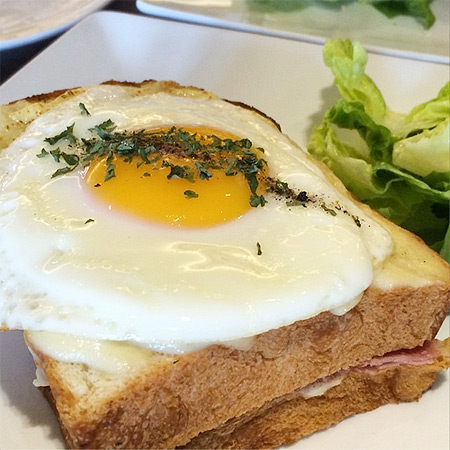 Eric Kayser's Croque Madame
Eric Kayser's shown us that they're leading the way when it comes to baked goods, but as to what they can do with that bread, we've only discovered recently. The local Eric Kayser has expanded to open a full-fledged cafe in Promenade, using their bread in savory incarnations. Our favorite? That creamy Croque Madame. Fresh ham stars in this French sandwich staple, and takes it from regular to topnotch.
The Croque Madame (P255) is available only at the Eric Kayser branch in New Promenade, San Juan.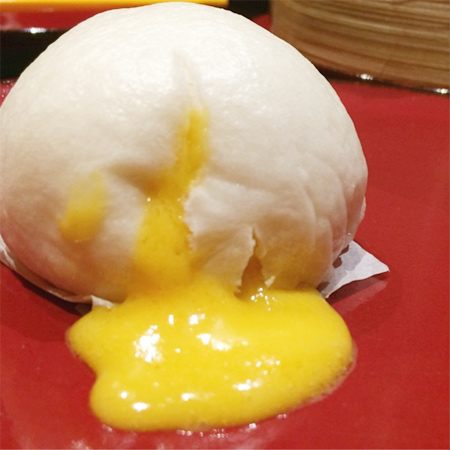 ADVERTISEMENT - CONTINUE READING BELOW
Heavenly Buns from Resorts World Manila
We hate to break it to you, but this fluffy mantou globe is off-menu. You can only ask for it only if you're a VIP member or if you ask Chef David Choo really, really, really nicely (and in advance). The hot-off-the-steamer buns explode to reveal creamy gold filling made of luscious salted egg custard. It's generous but perfectly proportioned, sinful yet absolutely appropriate.
Resorts World Manila is at Newport Boulevard, Pasay City.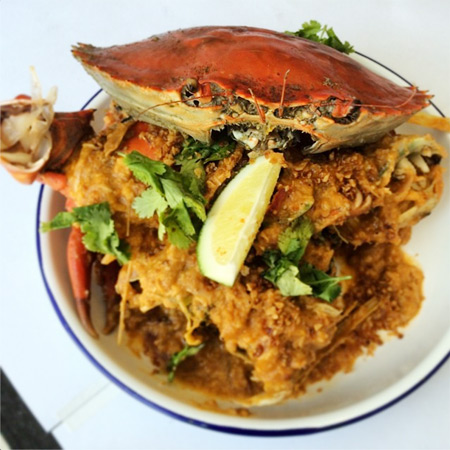 Clark Quay Crab from Holy Crab!
You can tell that the chefs at Holy Crab! have a rebellious streak. Crab is classic Singaporean and they use that as a jumping off point to create something similar yet different. Instead of the usual chili-swinging profile, other Asian flavors speak for this deeply flavored dish--lemongrass and gochujang.
Holy Crab! is at 252 Aguirre Avenue, BF Homes, Paranaque City.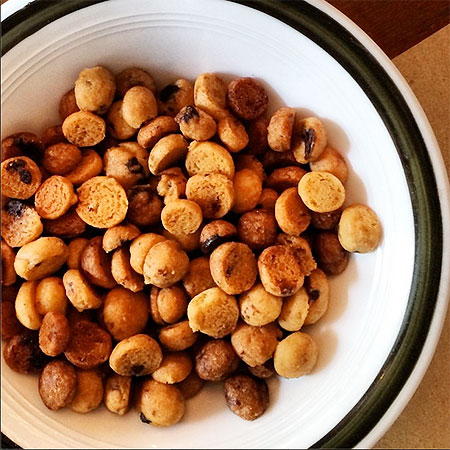 ADVERTISEMENT - CONTINUE READING BELOW
Cookie Cereal from The Bowery
How can you beat cookies for breakfast? And the best part is that you can have this any time of the day. Chef Cuit Kaufman bakes his famous cookies in miniature and pairs it with milk like it's the most obvious (and terrific) idea in the world. It seems fairly easy to come up with, but he did it first. Think Cookie Crisps but with the real thing and great flavors.
The Bowery is at F151 Forbeswood Heights, Rizal Driver corner Burgos Circle, Bonifacio Global City.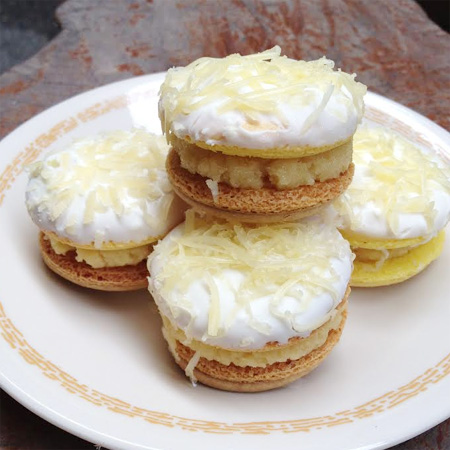 Ensaymada Macaron by Mrs. Graham's Bakery (P60/piece)
Mrs. Graham is at it again: converting old flavors and turning them into bite-sized macarons. Her Ensaymada macaron is pure ingenuity. The P60-treat has a butter-flavored shell that's smothered with a thick sweet-salty buttercream then capped with another shell that's been dipped in white chocolate and sprinkled with shredded cheddar cheese.
ADVERTISEMENT - CONTINUE READING BELOW
Mrs. Graham's is at 51C Scout Rallos Street, Quezon City.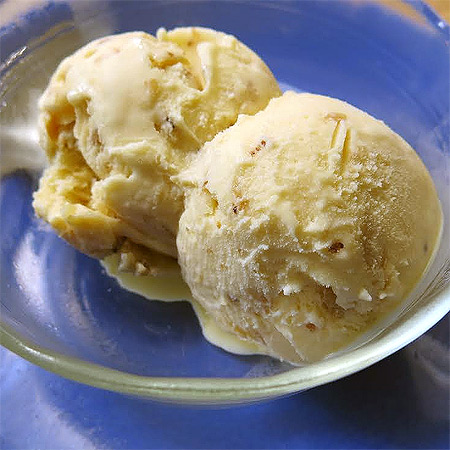 Baklava Ice Cream by Carmen's Best
Velvety honey-flavored ice cream is mixed with chopped walnuts and chunks of phyllo dough, resulting in a pint boasting of Mediterranean flavors. Carmen's Best's Baklava ice cream (P420/pint) gives us a more refreshing-and perhaps more delicious-alternative to enjoying the classic Turkish dessert.
For orders, contact Carmen's Best at cb_icecream@yahoo.com.
Share this story with your friends!
---
Help us make Spot.ph better!
Take the short survey
Load More Stories