Teddy's Bigger Burgers is coming to Manila from Hawaii
SPOT.ph blogger Angelo Comsti is revealing how you can snag free burgers from this well-known burger chain!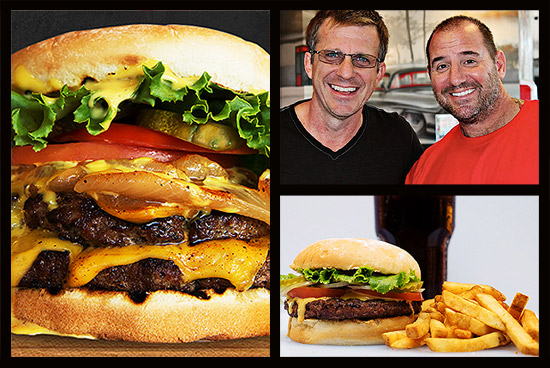 (SPOT.ph) The year was 2008. It was a rainy day in Salamanca, Spain, and having just come from language class, I was drenched, tired, and ready to hit the hay. My host mom, however, had a different plan. She dragged me to the kitchen where home-cooked rabbit paella was waiting. I could tell that it just came from the stove, with the steam perfuming the room with its appetizing aroma. With reckless abandon, I ate, each bite often followed with a sigh of contentment. It was a defining moment, to say the least-one that will forever be lodged in my memory as one of the best meals I've ever had. And so when Ted Tsakiris, founder of Teddy's Bigger Burgers, along with friend Rich Stula, says that eating a burger is a religious experience, I totally understood what he meant. "Nine times out of 10, when I'm eating a burger, I shake my head, close my eyes, and say, 'Wow! This is amazing!'" he says. There are just some dishes that truly leave a mark and transport you to an unworldly place. While it's delicious paella for me, it is burgers from his backyard cookouts for Ted.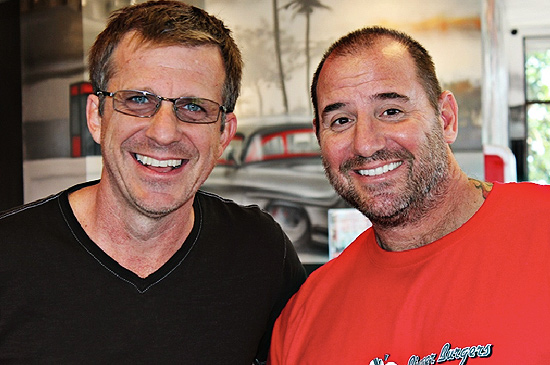 ADVERTISEMENT - CONTINUE READING BELOW
Ted and Rich
In 1997, the duo, along with their wives, thought of setting up shop and sharing their kind of home-cooked burgers with other people, seeing that no other fast-food restaurant offers the same. Instead of turning crafting burger patties into pure science, they simply went with their gut. "Honestly we just built a pure burger from our belly and we only know how to do that in the simplest way," says Ted. "We didn't want to feed our customers anything but the pure product at the lowest price." As it turns out, it's what the people wanted as well. Their burger has been named the best in Hawaii, and the demand became so overwhelming that it's turned into an international empire, with over 15 branches across the US, one in Japan, and finally, one here in Manila.
CONTINUE READING BELOW
Recommended Videos
"Ted and Rich are a special breed," claims Ricky Laudico of the SumoSam Group of Restaurants, the local group company who's bringing in the burger chain. "They are burger chefs and purists who are very serious with their product and each and every ingredient and process that (goes) into making a burger."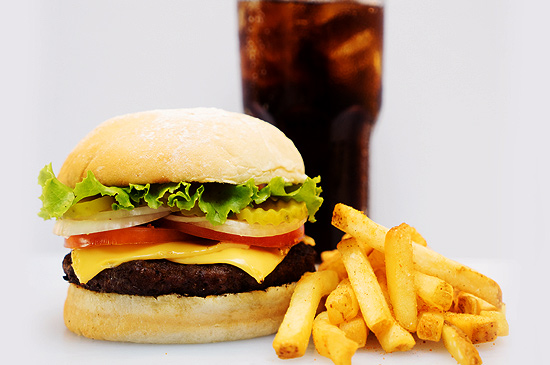 ADVERTISEMENT - CONTINUE READING BELOW
Cheese Burger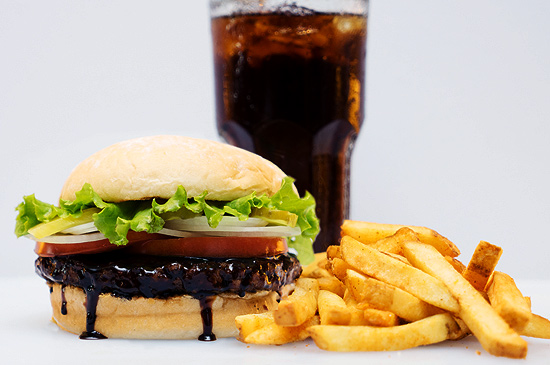 Teriyaki Burger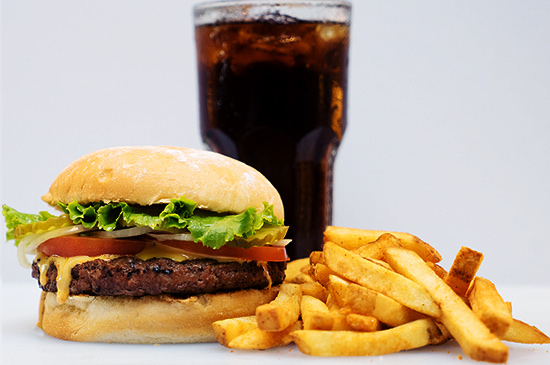 Original Burger
Decked out like a '50s-style diner, the Manila's branch will carry the originals: the Teriyaki Burger, which is glazed with a sweet-savory sauce; the Original Teddy's, which comes in five-, seven-, and nine-ounce varieties; and the Monster Double, which are double patty sandwiches. There are no fancy combos here-the burgers are cooked medium, stacked with lettuce, tomatoes, onions, and pickles, then doused with the signature special sauce. As in the maiden branch, the turkey burger, pastrami, grilled chicken, and crispy chicken sandwiches also make the menu. Realizing the Pinoys' penchant for traditional items, TBB has extended their line to include a cheeseburger, a veggie burger, Buffalo wings, and chicken tenders that come with three different sauces: the original Buffalo sauce, a BBQ sauce, and the Kilauea fire sauce. Another item not found in the Hawaiian menu is the famous drive-in food item called Loco Moco, a burger patty served on top of rice then topped with gravy and fried egg.
ADVERTISEMENT - CONTINUE READING BELOW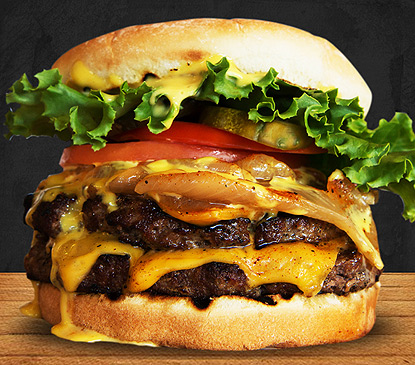 Monster Double Burger
You can try Hawaii's best burgers on August 23, Saturday, in the first TBB Manila branch at 3/F Greenbelt 3, Makati City. I heard that a year's supply of burgers go to the first five in line, six months' worth go to the sixth to 10th customer, and a month's supply for five lucky raffle-drawn customers for the next 80 in line. Queuing starts at 7 a.m. See you there!
Angelo Comsti contributes for Yummy, Men's Health Philippines, and Esquire Philippines in addition to other publications. He studied at Le Cordon Bleu Australia. Recently, his bestselling book From Our Table to Yours, a collection of generations-old heirloom recipes from some of the country's best cooks and chefs, won the Gourmand Best in the World Award for Best Authors and Chefs Outside Europe. He is currently working on a sequel. Follow Angelo on Instagram (@fooddudeph) to catch more of his food discoveries.
ADVERTISEMENT - CONTINUE READING BELOW
Share this story with your friends!
---
Help us make Spot.ph better!
Take the short survey
Load More Stories