A Foodie Wish List: International Restaurants We Want to Have in Manila
Some of the country's biggest foodies reveal which eats they want on Philippine soil.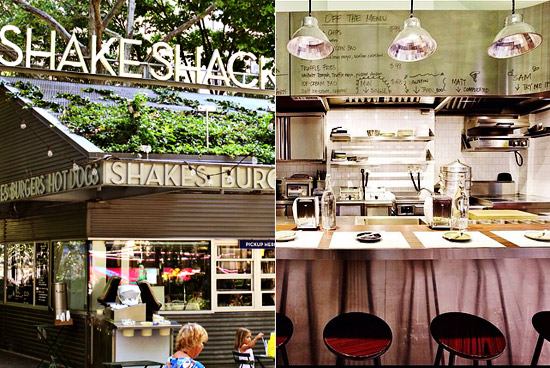 (SPOT.ph) Remember when the first Starbucks at 6750 opened? How about McDonald's? It used to be a steady stream of international franchises, but in the past few years, it's been full speed ahead: Coldstone Creamery, Ramen Nagi, Tampopo, Osaka Ohsho, Magnum Cafe, Todd English, Eric Kayser, Tim Ho Wan, Baskin Robbins, Triple O's, La Cabrera. And there are more coming.
Since we're in the middle of an international food invasion, we asked some of the country's biggest foodies (and ourselves, of course) for their restaurant wish list and, while they're crossing their fingers for a hopeful opening, what their alternatives are in the city's current roster.
By the way, we love home-grown brands. This is just a wish list.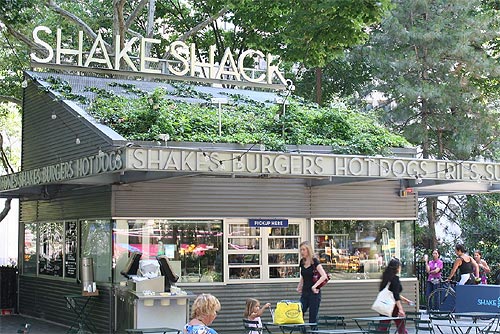 Shake Shack. Photo by Beyond My Ken.
"Shake Shack in Madison Square Park!!! Their burgers are pure bliss. Once you take a bite of that juicy burger, you'll forget the agony of having to line up for over an hour (and freeze your butt off in the middle of NYC!).  Although not exactly a close alternative because they have a their own unique approach, I still highly recommend BRGR Project at Jupiter Street, Bel-Air! They have the best DIY burgers in Manila!"
ADVERTISEMENT - CONTINUE READING BELOW
-Patty Laurel-Filart, writer, model, host, and traveler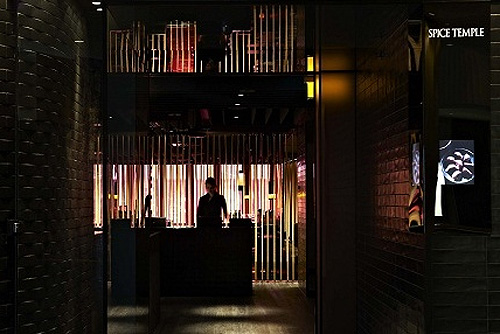 CONTINUE READING BELOW
Recommended Videos
Spice Temple. Photo from Crown Melbourne.
"Two easily come to mind. First, 100 Montaditos from Spain. When I was studying there and living on a student's budget, it became my go-to restaurant for cheap bocaditos or sandwiches. There are a 100 to choose from, each costing only one Euro-and that's with chips! The other is Spice Temple in Australia. I'm a fan of Neil Perry, having worked in his restaurant. With branches in Sydney and Melbourne, the modern Chinese resto seduces you with its sexy and sleek decor and mostly Sichuan dishes. I can't think of any existing food joint that closely resembles both and so to have them here would surely fill a gap in the dining scene and my cravings."
-Angelo Comsti, SPOT.ph columnist and awardwinning cookbook author of From Our Table to Yours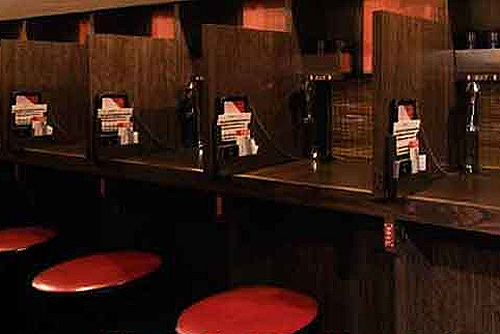 ADVERTISEMENT - CONTINUE READING BELOW
Ichiran. Photo from Ichiran.
"Ippudo's already coming in so I guess it's Ichiran for me? Closest alternative is Yushoken. In general though, I'm okay with international restaurants not coming in. It's really hard to replicate the experience no matter how hard they try."
-Liz Yap, editor, Eat Out Now 3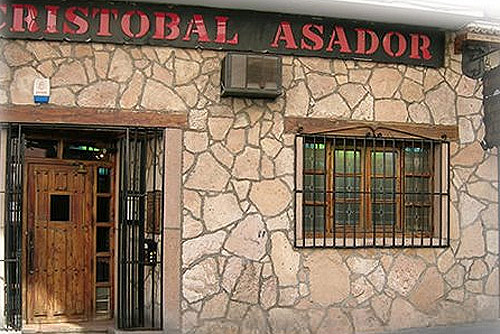 Asador Cristobal. Photo from Asador Cristobal's website.
"I love this restaurant in Spain called Asador Cristobal. I never fail to visit it every time I go to Madrid. For me, it has the best lamb I've ever tasted. The same people who introduced me to that restaurant put up the restaurant Donosti at the Fort and they were able to copy the lamb dish I love so much. They also serve all the Spanish dishes I like."
-Berna Romulo Puyat, Undersecretary, Department of Agriculture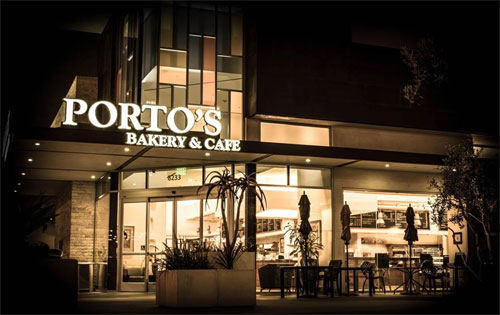 ADVERTISEMENT - CONTINUE READING BELOW
Porto's Bakery and Cafe. Photo from Porto's Facebook page.
"Porto's Bakery and Café. I always have a panic moment when I'm just about to order because I usually want every single thing on their menu! The closest thing to it locally is, I suppose, Wildflour, which is not as laid-back but just as good when it comes to hearty sandwiches and irresistible pastries."
-Joanna Manalastas, editor-in-chief, SPOT.ph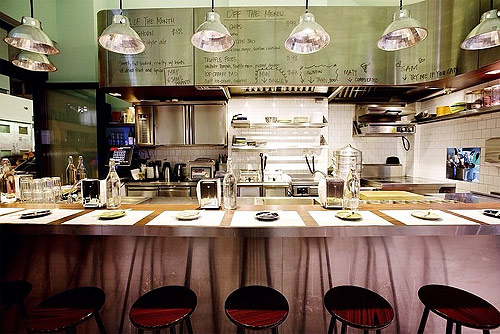 Little Bao. Photo from Little Bao's Facebook page.
"One of the best bowls of ramen I've tried was by Ichiran in Japan. It was perfection in a bowl--noodles, base, pork, egg. I go for Yushoken and Ramen Nagi here since their flavors are so spot on. On a recent trip to Hong Kong, we also stumbled upon Mana Fast Slow Food while looking for another restaurant. We checked it out the following day and it served as a great contrast to all the heavy meals we had throughout the trip. They serve really delicious salads and wraps that are beyond ordinary. In one box, you can get a kale salad, quinoa, and roasted veggies. I never thought fresh, organic ingredients could be done with so much flavor. It was mind-blowing. Here, I turn to Juju Eats for my dose of yummy salads and wraps. Also I'd love to see the likes of Little Bao, Yardbird, and Ronin here in Manila. They're hip and cool restos that know how to serve amazing food paired with impeccable service. They prove how young minds can and will take over the culinary scene. Here in Manila, I see the same spirit behind Your Local and The Girl + The Bull."
ADVERTISEMENT - CONTINUE READING BELOW
-Idge Mendiola, assistant managing editor, Yummy magazine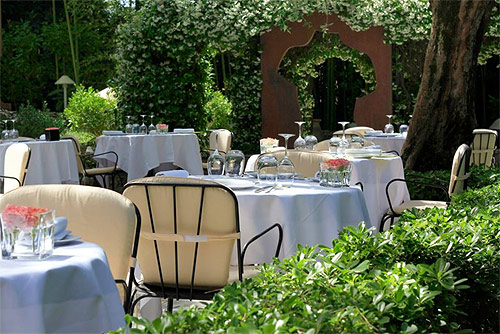 Moulin de Mougins. Photo from Moulin de Mougins' Facebook page.
"Moulin de Mougins because that is the establishment were I learned regional French cuisine and it's the restaurant to the stars who visit during Cannes Film Festival. I cooked for Sharon Stone and Samuel L. Jackson! It also has a lot of history....Roger Verge owned it...Julia Child...Allain Llorca. The food was exceptional. It has three Michelin stars. And Lenotre Pastries! Hands down best pastry store in the world. Macarons and Paris Brest in the world! For French here, maybe Le Souffle because they don't overcook the seabass."
-Erns Gala, chef, culinary instructor, and restaurateur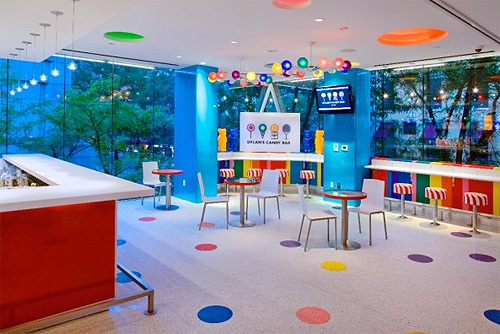 ADVERTISEMENT - CONTINUE READING BELOW
Dylan's Candy Bar. Photo from Dylan's Candy Bar's Facebook page.
"Dylan's Candy Bar! I can munch on candy all day without even realizing it. The Philippines doesn't lack in sweet shops (and sweets in general), but Dylan's is all about the experience. Nothing here can quite deliver that I-want-to-be-a-kid-again, Willy Wonka whimsy. Seriously though, the restaurant I've been praying to open here is still Din Tai Fung. I ate there four times in six days in Shanghai. I wish they'd hurry up and open already, but I know those soup dumplings taste best when they take time. I wrote about 10 runners-up for Spot. Others would be Ministry of Food, Coco Curry, Momofuku, and Michael Symon's Lola-but no rush for those four."
-Sasha Lim Uy, Eat + Drink editor, SPOT.ph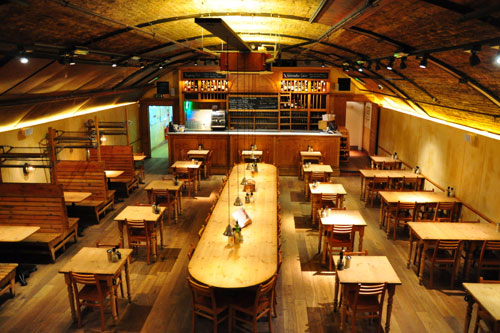 Le Pain Quotidien at Royal Festival Hall, London
"Le Pain Quotidien because I love a good country breakfast and a good sandwich. This place does those things very well. A cup of coffee, a granola parfait, some bread, butter and fresh jam or chocolate hazelnut spread, eggs or tartines are things that make me happy. I also love the idea of communal tables. [Also], Ottolengi-I have loved this London favorite since stumbling upon its first shop it Notting Hill back in 2003. Just looking through the window gets me giddy. I love vegetables and I love Israeli and Middle Eastern flavors and profiles so this place is heaven for me. Add to that the mouthwatering display of salads for takeaway and can we just talk about their baked goods? Wow. Wildflour Cafe+Bakery is a great alternative for [both]."
ADVERTISEMENT - CONTINUE READING BELOW
-Alicia Sy, lifestyle editor of Town and Country and author of the Eat Out Now series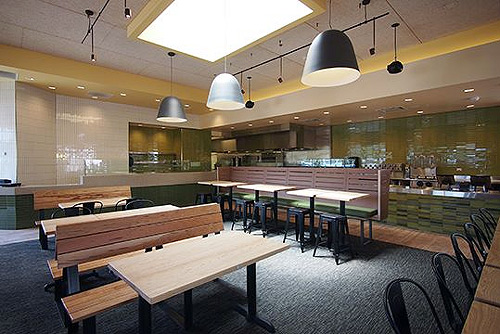 Tender Greens. Photo from Tender Greens' Facebook page.
"Tender Greens. It's a salad-centric restaurant with a big heart for sustainable farming. Not sure how that would click here, but (it) would be great if Pinoys fall in love with hearty salads. The closest would be Juju Eats and Green Pastures."
-Ryan Fernandez, food writer and photographer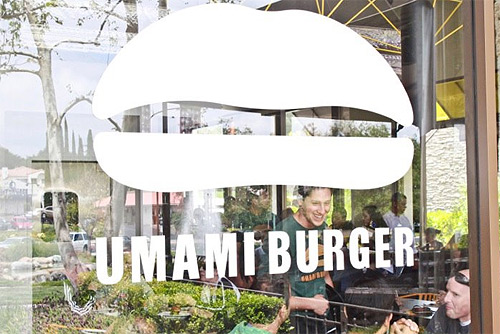 ADVERTISEMENT - CONTINUE READING BELOW
Umami Burger. Photo from Umami Burger's Facebook page.
"I always daydream about Umami Burger in Los Angeles. Their namesake burger's got a delicate Parmesan crisp and shiitake mushrooms. Nothing comes close to it, but Elbert's Cheesesteak has an umami burger that keeps my cravings at bay. Brunch spot M Street Kitchen in Santa Monica is where I had the best cookie ever-the chunkiest chocolate chip cookie with fleur de sel. Recently, Cookie Bar Manila came up with their own version that completely takes me back. Lastly, Gjelina in Venice Beach is an all-time favorite. They serve up the best mushroom and truffle pizza drizzled with honey, and a burnt honey gelato that almost brought me to tears. Gino's Brick Oven Pizza is my perfect alternative because they've got a huge bottle of honey and I can drizzle as much as I want over their mushroom pizza. As for my gelato fix, Morelli's is where I go, thanks to their gorgonzola and honey gelato."
-Regine Rafael, editorial assistant, Yummy magazine
Share this story with your friends!
---
Help us make Spot.ph better!
Take the short survey
Load More Stories