SPOT.ph's Cheat Sheet to Confusing Restaurants in Manila
Which one is Blind Pig again? Wait, what about Black Pig?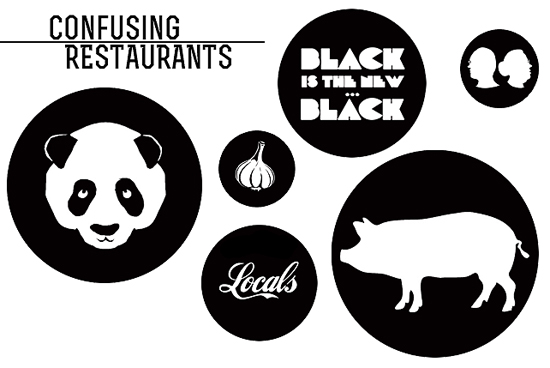 (SPOT.ph) We have to hand it to places like Jollibee. You won't be able to find that word in the dictionary but only because it certainly is unique. The rising number of restaurants opening may have caused a shortage in a certain aspect of creativity-labeling. Or maybe everyone's just trying to feed off each other's success, we really don't know. A few months ago, we listed down the 10 most common design elements in new restaurants, and now we're noticing similarities in naming businesses as well.
We help you navigate through the labyrinth of restaurant confusion-Black Pig versus Blackbird, Mad for Garlic versus Krazy Garlik. Some of our mnemonics may be far-fetched, but trust us. You'll never be confused again. Well, we hope you won't. At least, you can always check back to see which is which!
Also read:
10 Things You'll Almost Always See in a Manila Restaurant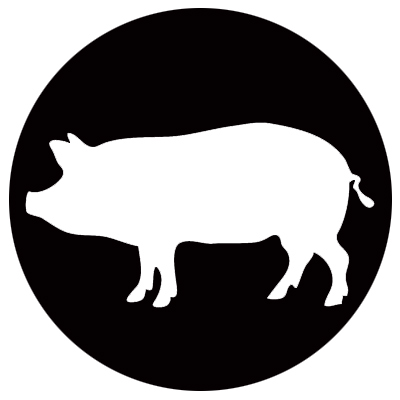 1. FIVE LITTLE PIGS
Flying Pig: The first of the porcine to invade Manila, Flying Pig soars in Eastwood City with mostly pork-based meals and other typical comfort food. F is for Flying, F is for First!
Flying Pig is at G/F Eastwood Mall, Libis, Quezon City.
Black Pig: There are so many ways we could talk about this, but let's go with the simplest: Black sounds similar to "block," and you'll want to block off your entire day to spend at Black Pig, indulging in everything-from the Poached Egg to the Chocolate Praline.
The Black Pig is at 2/F Commercenter Alabang, East Asia Drive corner Commerce Avenue, Filinvest Corporate City, Muntinlupa City.
ADVERTISEMENT - CONTINUE READING BELOW
Blind Pig: This speakeasy is patterned after the Prohibition in the '20s. Blindness is a prohibition against...seeing. Hence, Blind Pig.
Blind Pig is at Central Bus District, 227 Salcedo Street, Legazpi Village, Makati City.
Smokin' Pig: The al fresco ribs joint is where a Dencio's burned down in 2011, engulfing the entire building in smoke. The rooftop branch has been renovated into one of the prettiest branches yet, but maybe this corner spot wants to honor their rising from the ashes. Get it? As The Mask would say, "Smokin'!"
Smokin' Pig is at Capitol Greenstreet, Capitol Hills Drive, Old Balara, Quezon City.
Tipsy Pig: This favorite Friday-night hangout is easy enough to remember. You're probably going to leave a bit inebriated, but here's another mnemonic: "Tip" is for the tip of Pasig (before entering Mandaluyong). "Sy" or "C" is for Capitol Commons.
Tipsy Pig is at Capitol Commons, Meralco Avenue corner Shaw Boulevard, Pasig City.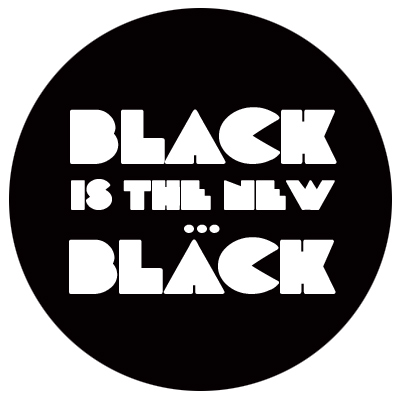 2. BLACK IS THE NEW...BLACK
Black Pig: This delicious destination serves more than pata negra, but jamon Iberico is the basis of its whole theme. Remember this: P.I.G. (pork in general).
The Black Pig is at 2/F Commercenter Alabang, East Asia Drive corner Commerce Avenue, Filinvest Corporate City, Muntinlupa City.
Black Sheep: The chic restaurant and bar in Fort should probably be called Cinderella because when the clock strikes 10 (p.m.), it morphs from a sophisticated sit-down to a chill nightspot. Still, Cinderella was sort of like the oddball of her family, right? If you remain confused, remember that this place is famous for Longganisa Ice Cream-the black sheep of all desserts.
ADVERTISEMENT - CONTINUE READING BELOW
Black Sheep is at The Penthouse, W Fifth Avenue Building, 32nd Street corner 5th Avenue, Bonifacio Global City.
Black Olive: It just seems like a misnomer because you can find green olives here along with the black. Chef Carlo Miguel's restaurant is easy enough to remember because (1) it's the only non-animal; (2) it serves primarily tapas, of which olives are regular ingredients.
Black Olive is at Capitol Commons, Meralco Avenue corner Shaw Boulevard, Barangay Oranbo, Pasig City.
Blackbird: Everything here is aerial-related. It's both a bird and a plane, and now it's an airport-turned-restaurant. It's not black, but it is shaped like a plane...and ergo, a bird. Remember that this restaurant has a control tower.
Blackbird is at Nielson Tower, Ayala Triangle, Makati City.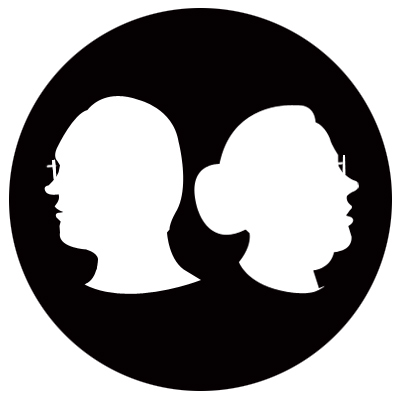 3. THE TALE OF TWO VIETNAMESE GRANDPARENTS
Bawai's: It's a Tagaytay original that was brought over to Manila last year. Bawai's makes you work for it-both branches are extremely well hidden. The word means maternal grandmother. Remember W in -wai stands for Woman. And like conservative women, this clandestine Vietnamese hub is demure, modest, never "out there."
Bawai's Vietnamese Kitchen is at 79 Katipunan Avenue, Bellitudo, White Plains, Quezon City.
Ba Noi's: It's another Vietnamese restaurant that three branches around Manila. The name is the Vietnamese term for maternal grandfather. Remember that the N in -noi is for Noy, which is a boy, which is male-just like grandfather. It has a much livelier, more casual feel to it.
Ba Noi's has branches in UP Town Center, Quezon City; Kapitolyo, Pasig City; and Perea Street, Legazpi Village, Makati City.
ADVERTISEMENT - CONTINUE READING BELOW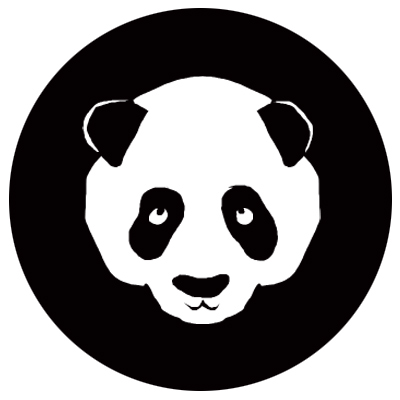 4. PANDAS ARE NOT ENDANGERED
Red Panda: It's a bistro that pairs Chinese food with red wine (it's fusion European). Duh. Red Panda.
Red Panda is at 48 East Capitol Drive, Kapitolyo, Pasig City.
Pink Panda: Erwan Heussaff's concept diner is Southeast Asian comfort with a modern twist. Red is the traditional color for Asia, so a twist on red must be...pink? We're still trying to figure it out too.
Pink Panda is at G/F Y2 Residence Hotel, 4687 Santiago Street corner B. Valdez and Singian, Makati City.
Food Panda: Possibly our favorite panda, this one's not a restaurant. It's a food delivery service. When you need food, the panda will deliver.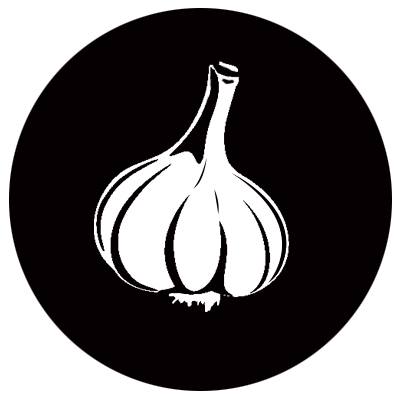 5. GARLIC LOVERS
R.E.D. Garlic: It's already a mnemonic on its own. Read. Eat. Drink. It's a venue that brings together all three with comfort food, booze, and magazines. For something simpler, the sign is red.
R.E.D. Garlic is at 7th Avenue corner Lane P Street, Bonifacio High Street, Bonifacio Global City.
(This is where things get confusing: the difference between mad and crazy.)
Mad for Garlic: Mad starts with the letter M. Turn it around and what do you have? W! For W Global Center! You'll never get lost again.
Mad for Garlic is at W Global Center, 30th Street corner 9th Avenue, Bonifacio Global City.
Krazy Garlik: Remember the K sounds at the beginning and the end, and the funny spelling. That's how crazy Krazy Garlik is. From starter to dessert, it's garlic central. They even put cloves in the crème brulee.
ADVERTISEMENT - CONTINUE READING BELOW
Krazy Garlik has branches at Promenade Mall, San Juan; Newport Mall, Pasay City; Alabang Town Center, Muntinlupa City; Greenbelt 5, Makati City.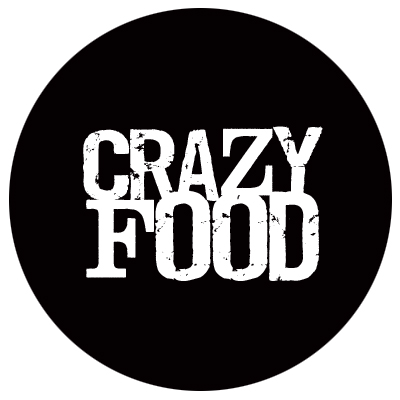 6. CRAZY FOOD
Mad for Garlic: Remember the garlic? This Korean brand must've been livid at this potent spice because they threw it on anything-garlic accents on the wall, garlic gelato, and everything in between.
Mad for Garlic is at W Global Center, 30th Street corner 9th Avenue, Bonifacio Global City.
Mad for Pizza: Be a mad pizza scientist and go crazy with the topping combinations you can come up with.
Mad for Pizza is at 2/F Il Terrazzo, Quezon City.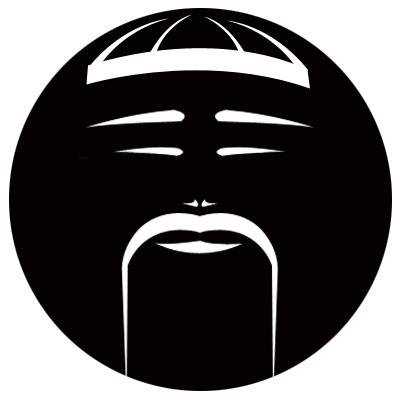 7. THE CHOI FAMILY
Choi Garden: This one is easy. G is for Greenhills. And if you need further validation, remember that gardens are usually green.
Choi Garden is at 12 Annapolis Street corner Purdue, Greenhills Shopping Complex, San Juan.
Choi Palace: Since this upscale Chinese restaurant doesn't have the letter G in its name, then by process of elimination, you can deduce that it's not Choi Garden. It is, in fact, the other one-Choi Palace.
Choi Palace is at 3/F Eastwood Mall, Eastwood Avenue, Quezon City.
Mr. Choi's Kitchen: This casual Chinese bistro already has several branches around Manila. He's your everyday mister. You know, the guy who could always be depended on for reasonable Chinese food. Contrarily, it does not look like a kitchen.
Mr. Choi's Kitchen has branches at Waltermart, Makati City; Robinsons Galleria, Quezon City; Forum Robinsons, Pioneer, Mandaluyong City; Robinsons Place, Manila; Robinsons Magnolia, Quezon City.
ADVERTISEMENT - CONTINUE READING BELOW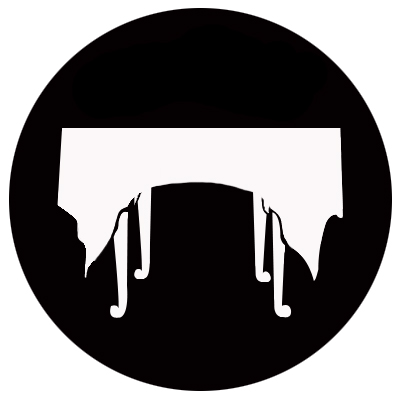 8. THE ONES WITH ALL THE TABLES
Breakfast Table: This place is denim central. Denim décor, denim placemats; even the lights are of the same shade of blue as denim. You know what else is made of denim? Jeans. Jeans are best broken in. Broken. Break. Breakfast. Breakfast Table.
Breakfast Table is at 189 Maginhawa Street corner Makadios, Sikatuna Village, Quezon City.
Baker's Table: Just several paces away is another B-and T. Baker's Table specializes in everything baked-from breads to brazo de calabaza. Candy-inspired cakes are the specialties, but the bestseller is another B: Butterball. Butterball, bread, bakes-even their street number, 88, is kind of shaped like two letter Bs. It's in Unit B, too.
Baker's Table is at 88-B Maginhawa Street, Teachers Village, Quezon City.
Wholesome Table: This indoor garden promotes fresh ingredients, super foods, and toxin-free cooking. Remember those first two letters because they hint at its promise: W is for Wealth, H is for Health. They're practically synonymous, and they're what you'll get at Wholesome Table.
Wholesome Table is at Bonifacio High Street Central, Bonifacio Global City.
Chef's Table: Chef Bruce Lim's old restaurant. C is for Closed. He's now busy manning Rustique Kitchen.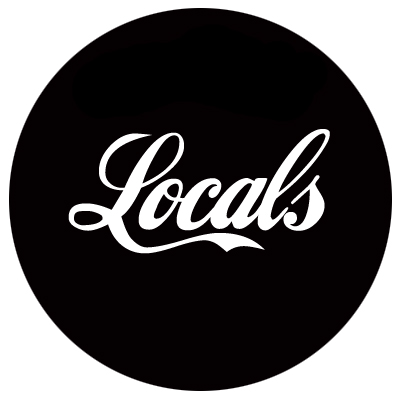 9. LOCALS
Local Edition: This is quaint coffee house adorned in burlap buntings and slogans, and with the mission to promote local coffee from Kape ni Maria. Coffee works well with newspapers and newspapers are published as "editions." Hence, Local Edition.
Local Edition is at 116 Perea Street, Legazpi Village, Makati City.
Your Local: This almost-clandestine destination reinterprets classic comfort food into quirky upgrades. You can forget Your Localorie diet because you'll be wanted bucket-fulls of that salmon donburi.
ADVERTISEMENT - CONTINUE READING BELOW
Your Local is at G/F Universal LMS Building, 106 Esteban Street, Legazpi Village, Makati City.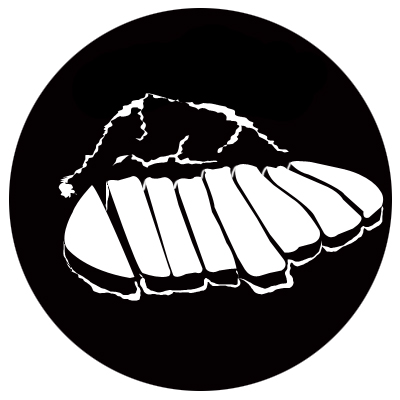 10.  KATSU THIS!
Katsu: This Japanese restaurant opened in 2011, way before deep-fried cutlets became fashionable. Remember it because it's an antithesis: despite having the most straightforward name on this list, the specialty isn't katsu. It's yakitori.
Katsu is at Unit E Fort Entertainment Center, 5th Avenue corner 26th Street, The Fort Strip, Bonifacio Global City.
Crazy Katsu: We're going to go with an old technique because we find that this word makes people sit up and take notice. C is for Cheap.  Crazy cheap. Crazy Katsu was built for a student budget and you'll be hard-pressed to find anything over P200 here.
Crazy Katsu has branches at Maginhawa, Teachers Village, Quezon City; Lilac Street, Marikina City; Aguirre Avenue, Paranaque City; One Archers Place, Taft Avenue, Manila.
Katsu Café: It's only a café in the sense that's it's cramped but in an intimate kind of way.
Katsu Cafe has branches in Katipunan Avenue corner B. Gonzales Street, Loyola Heights, Quezon City; 189 Maginhawa Street, Quezon City.
Katsu Sora: This is one of the more expensive katsu places in Manila. Sora is the Japanese word for "sky," because this L-shaped restaurant is supposed to give you a taste of heaven. It could also mean sky-high prices.
Katsu Sora is at 2/F Promenade Mall, Greenhills Shopping Center, San Juan.
Also read:
10 Things You'll Almost Always See in a Manila Restaurant
Load More Stories