10 Delicious Finds to Fill Up Your Pantry
From easy munchies to spoon-friendly spreads, these are just some of the things that have taken up residence in our cupboards.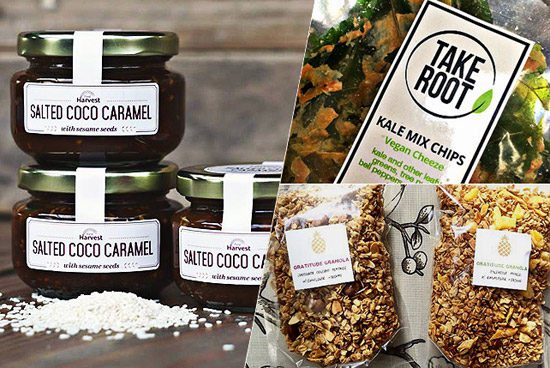 (SPOT.ph) Eating in becomes a rather rare occurrence when you're trying to catch up with the restaurants opening around Manila. Eating out is fun, but we all have lazy days. Sometimes, especially when it's raining outside, we just want to stay in and indulge in whatever's in the kitchen. Or, sometimes, you get stranded and you don't really have a choice. This list is for those moments.
P.S. Since we don't like cooking, the selections here are mostly ready-to-eat snacks that require little to zero effort to enjoy.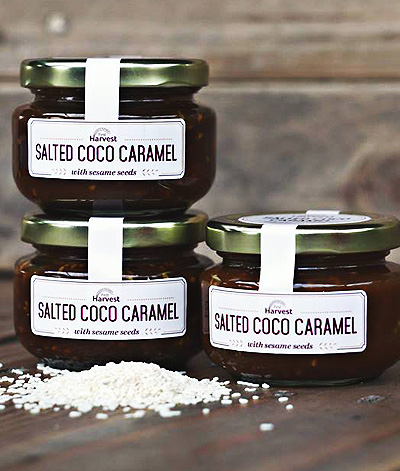 ADVERTISEMENT - CONTINUE READING BELOW
First Harvest's Salted Coco Caramel (P129)
This social enterprise partners with the Gawad Kalinga Enchanted Farm to promote the local agriculture industry through homemade products that use traditional techniques and homegrown flavors. First Harvest impressed at the most recent Yummy Eats Food Festival, taking home the People's Choice Award. The peanut-butter has created quite a stir, but you'll discover a new kind of comfort in the Salted Coco Caramel-a marriage between a trendy flavor and the classic coco jam. Sesame seeds give it a dash of Asian influence.
For orders, contact First Harvest at 0905-382-4447 or visit http://firstharvest.ph.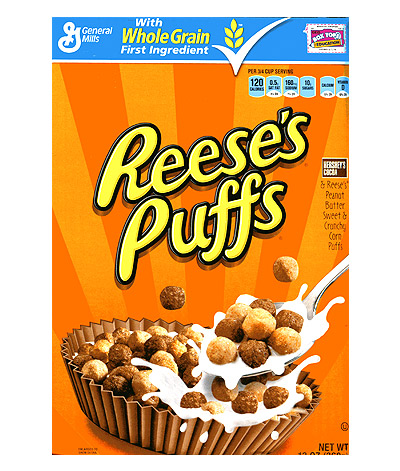 ADVERTISEMENT - CONTINUE READING BELOW
Reese's Puffs Cereal (P330)
Imagine your favorite peanut-butter treat as breakfast food. Isn't that the best? It's made with Hershey's cocoa and whole grain so go ahead and tell yourself it's health-ier. Each crunchy spoonful is also loaded with Vitamin D and Calcium... Darn it, all you really need to know is it's just really good! If you have kids, watch out. You might have to compete for the box. You can eat it as a snack, too.
Available at The Food Bin, 201 Katipunan Avenue Extension, Blue Ridge, Quezon City (behind Wham!); and Kalayaan Avenue, Makati City.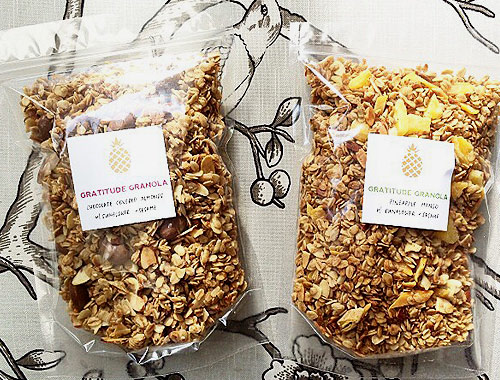 ADVERTISEMENT - CONTINUE READING BELOW
Gratitude Granola (P500/500 grams)
Trina Borromeo came up with her rolled-oat concoctions in an attempt to help her family eat healthy. She mixes only wholesome ingredients like seeds, nuts, and fruit, and any additional flavoring is mostly vegan. They're baked in small batches sans processed or refined sugar and low in saturated fat. With a truly homemade appeal, Trina packs them differently every day (sometimes it's in a jar, other times in a bag). The flavors also differ depending on what's available. Now, where is that Greek yogurt?
For orders, contact Trina Borromeo at 0917-805-5090 or visit Gratitude Granola's Instagram page, @gratitudegranola.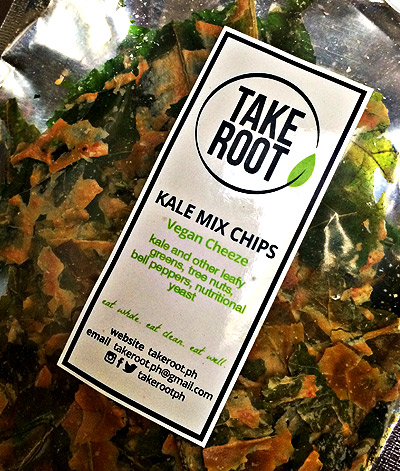 ADVERTISEMENT - CONTINUE READING BELOW
Take Root's Kale Mix Chips (P170 to P220)
Remember crispy kangkong? This is a healthier, more upscale, vegan version of that. The Vegan Cheeze is salty enough to pass for the sinfulness of  junk food and the Sour Kream and Chive is almost ridiculously addictive. It's a bit of a mess to eat, but if you're looking for something to snack on without worrying about its effect on your thighs, you'll find guilt-free happiness in this bag of greens.
For orders, contact Take Root at takeroot.ph@gmail.com. Find them at the Salcedo Market every Saturday from 7 a.m. to 2 p.m.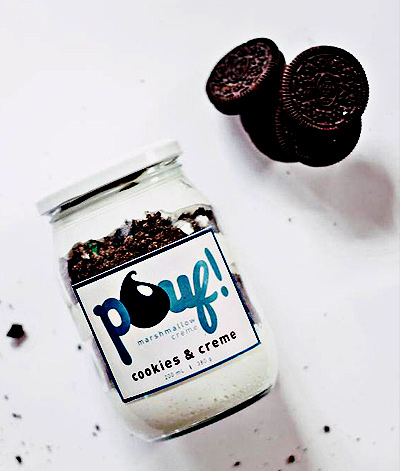 ADVERTISEMENT - CONTINUE READING BELOW
Pouf! Marshmallow Creme (P300 to P350)
If a spoonful of sugar makes the medicine go down, then what to make of this white jar of sweet, magical fluff? This sweet marshmallow spread is the stuff kids' dreams are made of. Apart from the Original, they come in flavors like Strawberries and Creme and Choc Nut and Cream. They're pretty handy when you're in the mood for fluffernutters, but they're downright good on their own...by the jar.
For orders, contact Pouf at 0917-904-2612.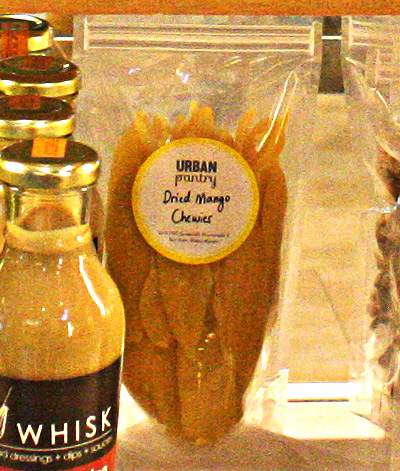 ADVERTISEMENT - CONTINUE READING BELOW
Urban Pantry's Dried Mango Chewies (P235/320 grams)
We feel obligated to explain the less-than-stellar photo above. These mango candies were so delectable that we admittedly forgot to take the shot. Taste one and you'll end up finishing the entire bag. They're soft but firm, chewy without being gummy, sweet but not sugary. Sisters Carina and Clarisse Ong wanted to make eating at home easier with versatile, ready-to-cook items that required effort only as far as opening the package and heating. Urban Pantry curates culinary home essentials from various commissaries, but they have their own line as well-starting with these addictive mango treats.
Urban Pantry is at New Promenade, Greenhills Shopping Center, San Juan.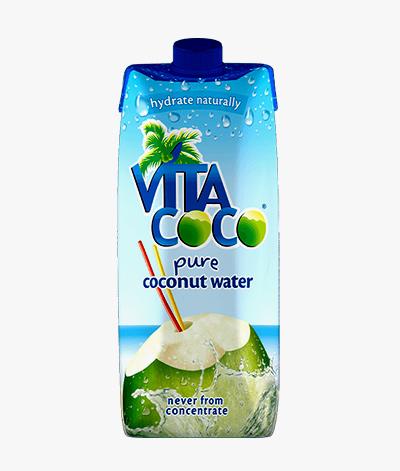 ADVERTISEMENT - CONTINUE READING BELOW
Vita Coco (P35)
You're hooked on this coconut water? So are we. There are so many ways to describe this drink, but this is all you really need to know: 100% coconut water. The flavor is so natural, we actually imagine ourselves drinking from the fruit but with an easy-twist spout.
Available in major grocery stores.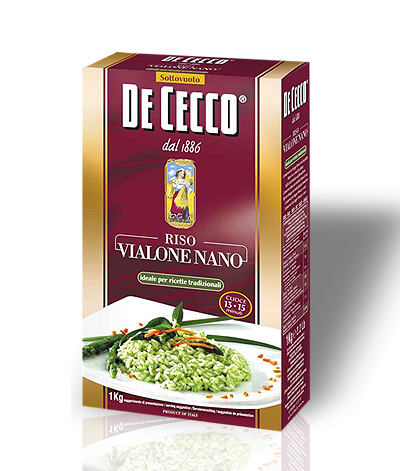 ADVERTISEMENT - CONTINUE READING BELOW
De Cecco Riso Vialone Nano (P280)
Fancy dinner at home? This box of rice is our secret to fab risotto. At the risk of sounding like an ad for toilet paper, the grains are extra absorbent, making them more receptive to sauces and flavor. On days when you have to get up and actually cook something (like a last-minute meal with your boss and his wife), having something like this in your cupboard might come in handy.
Available at Bacchus Epicerie, Power Plant Mall, Makati City; and Commercenter Building, Commerce Avenue, Filinvest Corporate City, Alabang, Muntinlupa City.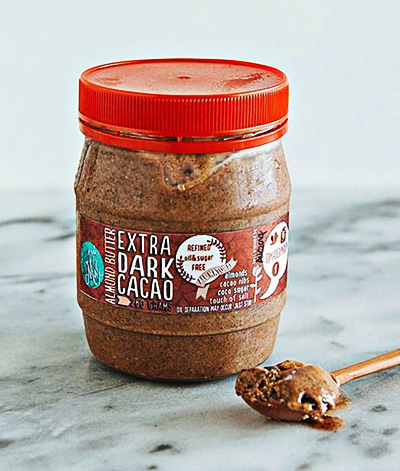 ADVERTISEMENT - CONTINUE READING BELOW
Made by Max's Extra Dark Cacao Almond Butter (P290)
Most of the time, pantry finds are made for Saturday afternoons-something for your left hand to hold while your right is busy clicking on the remote control. You will want this jar of sinfulness, however, to be with you every day, all day. Dress your pancakes with it for breakfast, spread it on bread for lunch, blend it with bananas for a smoothie, eat it in the jar for dinner, and what the heck, lather some over ice cream for dessert. Who knew the combination of cacao nibs (from Davao) and almonds could be so versatile?
Made by Max's frequents bazaars around Manila. Visit their Facebook page to check where they'll be next. For orders, contact 0922-888-2299, 0917-455-1287 or e-mail madebymadmax@gmail.com.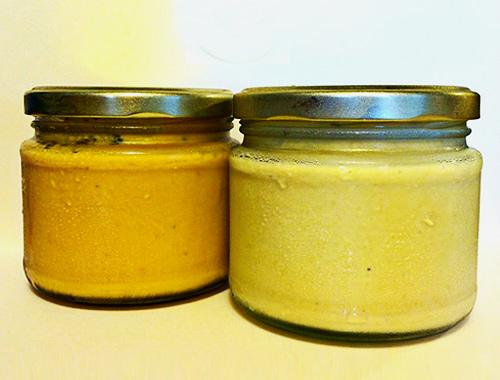 ADVERTISEMENT - CONTINUE READING BELOW
Go! Salads Hummus in Sun-dried Tomato (P185), Basil (P185), Garlic (P160)
When normal hummus is not enough, try flavored ones. Better yet, try three. Go! Salads has kicky garlic and luscious sun-dried, herbaceous basil, and whichever one you choose makes plain-old bread taste like manna from heaven. Buy a few jars of this, a pack of pita, or a box of crackers, and you're all set for a mini party.
Go! Salads has branches at F. Dela Rosa Street, Katipunan Avenue, Quezon City; and Eastwood Technoplaza, Libis, Quezon City.
CONTINUE READING BELOW
Recommended Videos
Share this story with your friends!
---
Help us make Spot.ph better!
Take the short survey
Load More Stories