10 Restaurants that Balikbayans Crave the Most
At some point in your life, you will crave these tried and tested restaurants.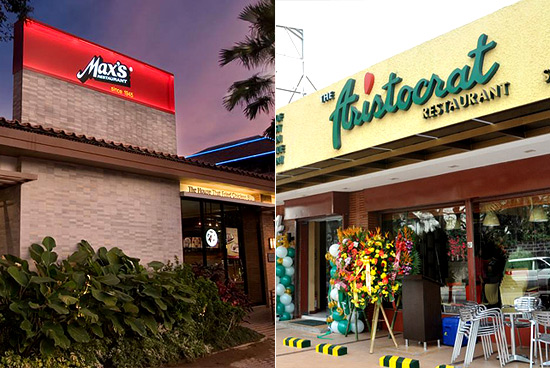 (SPOT.ph) We're not talking about balikbayans who come here every summer, visit Boracay or Palawan, and explore the changes in the last 12 months. We're talking about balikbayans who haven't been here in 15, 20, or more years: those who are shocked by the traffic situation, the skyscrapers, and the overall transformation of this city since the time of shoulder pads.
When they get here, and after distributing the pasalubong and chocolates, they don't want to go to those new-fangled places with crazy concoctions-not yet anyway. They want to indulge their nostalgia with places they miss. Or places that remind them of Josephine's (which relocated to Tagaytay) or Seafood Market. These may not necessarily be the most fashionable places to dine in town, but you can bet that one of these 10 restaurants is in every balikbayan's itinerary.
ALSO READ:
Top 10 Oldest Restaurants in Manila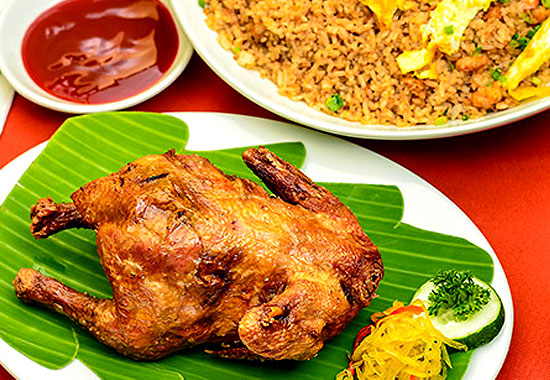 ADVERTISEMENT - CONTINUE READING BELOW
Barrio Fiesta
This iconic Filipino restaurant made trendy the concept of eating home-style food-in a restaurant. Barrio Fiesta is famous for inventing the crispy pata, but when Bonifacio Ongpauco Sr. and Chit Evangelista opened their first branch-their Caloocan home-in 1958, their signature item was actually kare-kare! The crispy pata was borne from an oversupply of raw pork legs, and now it's one of the most popular Filipino dishes. This savory dish's impact is so huge that any respectable Filipino restaurant now have it on the menu.
Barrio Fiesta has branches all over the world. For an updated take, Chef Happy Ongpauco Tiu has updated recipes in her heirloom restaurant, Bistro Pamana at Perea Street, Legazpi Village, Makati City.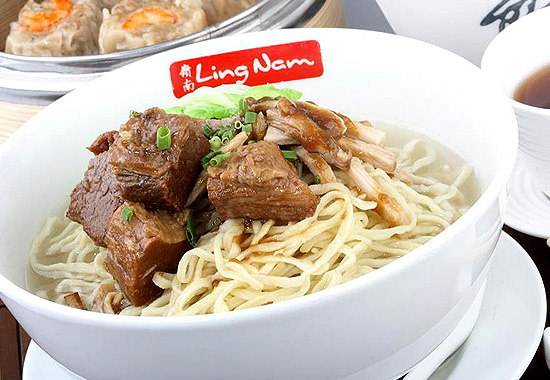 Ling Nam Noodle House
In case you were wondering how "beef brisket noodles" reached the Filipino consciousness, it's because of one Tomas Fung. He opened the first Ling Nam in Sta. Cruz, Manila, in 1950 and popularized topping wantons over noodle soups. During its prime, this Cantonese hole-in-the-wall's clientele included boxing champion Flash Elorde, comedy king Dolphy, news anchor Angelo Castro, and Mayor Fred Lim. This is one noodle house that doesn't quit either. After a few shifts in management in the '70s and '80s, the Fungs bought back a controlling stake in the brand in 2004. It saw revitalization in 2006, with newer branches opening around the metro.
CONTINUE READING BELOW
Recommended Videos
Ling Nam has branches at 26 Zorra Street, San Francisco, Del Monte, Quezon City; Connecticut Car Park, Greenhills, San Juan; Liberty Center, Shaw Boulevard, Mandaluyong City; Banawe Street, Quezon City; Shopwise, Commonwealth Avenue, Quezon City; Tiendesitas, Pasig City.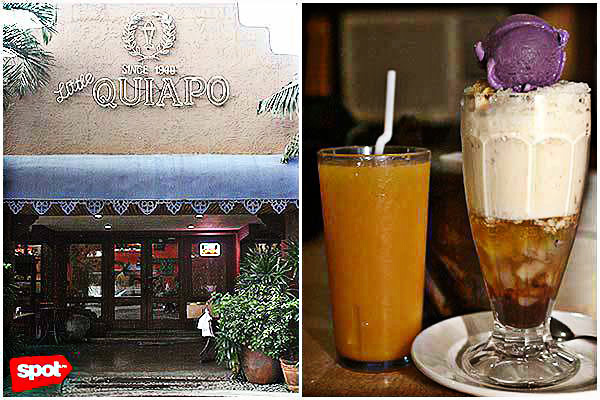 Little Quiapo Soda Fountain and Restaurant
Little Quiapo didn't invent the halo-halo, but they certainly made it famous. The soda fountain began in 1949 on España Avenue. That branch is a fastfood joint now, but this is a little hole-in-the-wall that could. Removing itself from the cutthroat competition in the central areas, it moved to opposite ends of Metro Manila. Until now, people flock to them for the shaved ice and pancit palabok.
Little Quiapo has branches at Bustamante Commercial Complex, Doña Soledad Avenue, Don Bosco, Parañaque City; 42 Aguirre Avenue, BF Homes, Parañaque City; 90 Malakas Street, Pinyahan, Quezon City.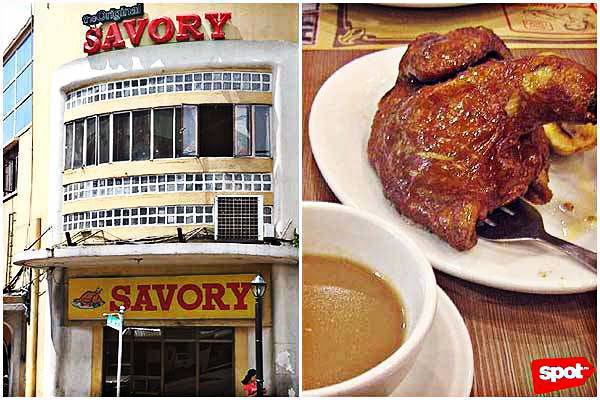 ADVERTISEMENT - CONTINUE READING BELOW
Savory
Brothers Mariano, Jose, Vicente, and Tony Ting immigrated to the Philippines from China in the 1930s. They began their enterprise by selling lomi in Quiapo. This turned out to be the stepping stone to a store in Escolta in the 1950s featuring what would eventually become their trademark: fried chicken. People lugging boxes of that crisp, delicious chicken in their signature takeout box was a common sight from the '60s until the brothers went their separate ways a decade later.
Savory's history gets murky at this point, since the brothers (and their families) have varying accounts on how things happened. They split up the branches, and in 1985, Jose launched The Original Savory Restaurant. In 2007, Ramon Tan (Tony's son) opened their version, which is what we know as Classic Savory. Savory Chicken, from Mariano's side of the family, came in 2008.
Opinion varies on which is the best, and the families leave it to the customers to decide, but one thing's for sure: this Chinese-Filipino fried chicken is a definite Manila must-try.
Click here for a list of The Original Savory branches; click here for a list of Classic Savory branches. Savory Chicken has branches in Newport Mall, Pasay City; Ever Gotesco Ortigas; Ever Gotesco Quezon City; Bayan Bayan Avenue, Marikina City; N. Domingo Street, San Juan.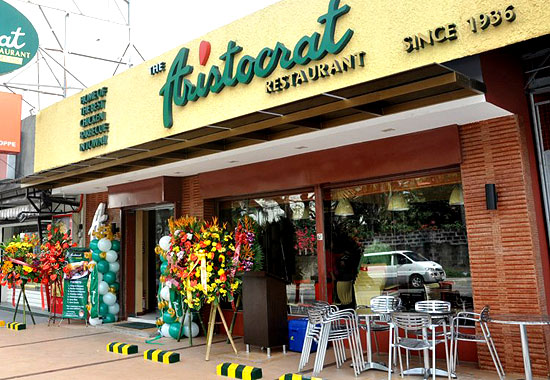 ADVERTISEMENT - CONTINUE READING BELOW
The Aristocrat
We have to thank The Aristocrat for creating a whole new category for barbecue. Their version of smaller pieces of meat, skewered, then grilled is how most Filipinos perceive this culinary technique. The Aristocrat began as an old converted karinderya van in 1936 serving adobo, lumpia, and molo. Couple Alex and Asiang Reyes went for irony when they named their affordable rolling diner after the upper class to suggest the quality of their cuisine. In a few short years, Aling Asiang developed the concept as a venue for simple, delicious, and clean Filipino comforts.
Click here for a list of Aristocrat branches.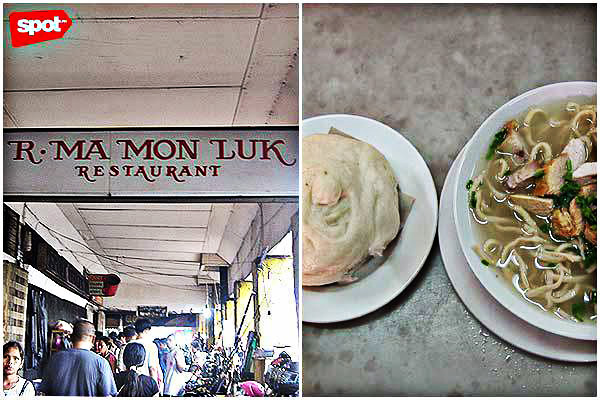 Ma Mon Luk
The former Guangdong teacher immigrated to Manila to seek better luck. He began his business by offering authentic Chinese noodle soup that he would peddle on the streets. He also has an equally famous siopao that, for a time (from the '50s up to the '90s), had its own cult following. It's safe to say that Ma Mon Luk paved the way for similar restaurants that followed his lead. From having numerous branches around Metro Manila, Ma Mon Luk has scaled down to just two places that aren't the most convenient to get to. But hey, remember that this culinary pioneer walked under the heat carrying tubs of mami on his shoulders to become the icon that he is today.
ADVERTISEMENT - CONTINUE READING BELOW
Ma Mon Luk has branches at 545 Quezon Boulevard, Quiapo, Manila; and Banawe Avenue, Quezon City.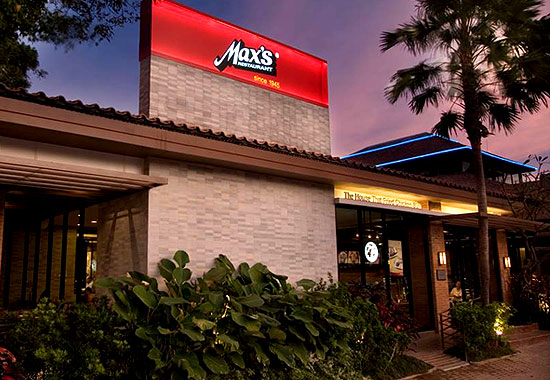 Max's Restaurant
Max's, or colloquially known simply as Max, is one of the most lined-up-for restaurants in Manila. People willing to wait an hour or so for that fried chicken proves that Max's has unwavering appeal to the Filipino palate. Its history is famous: after the war in 1945, Stanford-educated Maximo Gimenez would invite soldiers to his house for food and drinks. This prompted him to open a café. The famous fried chicken would come later-a recipe of his niece, Ruby-and it would catapult the brand into becoming a household name.
Click here for a list of Max's branches.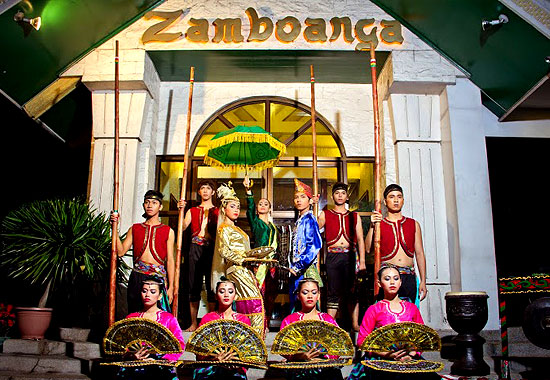 ADVERTISEMENT - CONTINUE READING BELOW
Zamboanga Restaurant
This Malate mainstay takes its name from the city and province famous for its seafood. For 41 years, Zamboanga does more than entertain Filipino diners with Filipino- and Spanish-inspired seafood. It's all about the experience: they have nightly shows and folk dances expressing the traditions of different areas in the Philippines. It's a one-stop location for a showcase of local culture.
Zamboanga Restaurant is at 1619 M. Adriatico Street, Malate, Manila; Tel. Nos. 521-7345, 521-9836, 525-8828.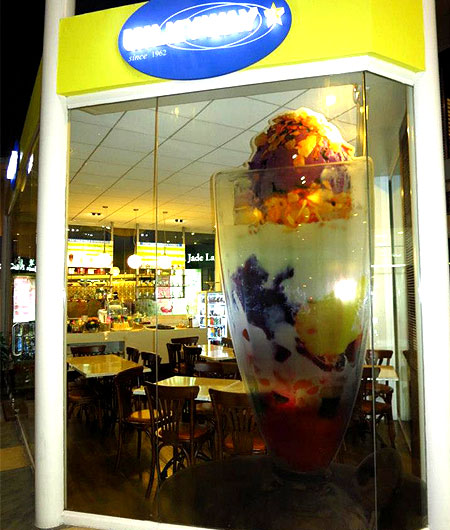 MilkyWay Cafe
This dessert haven's history dates back to the 1950s, but it's still a big favorite today, thanks to its timeless signature halo-halo. (It's ranked No. 2 on our Top 10 Halo-Halo list.) It used be a dairy bar in Old San Miguel, and it gathered an assortment of customers—from students in nearby schools to society folk and even politicians.
In the '60s, Julie Gamboa took over and turned it into the powerhouse icon it is today. Not only is MilkyWay famous for their ice creams (they were the original ice cream artisans, with flavors that ranged from Almond to Atis), it's carefully developed a name for itself in savory comfort food as well. Nowadays, Chef J. Gamboa runs the show, and while a lot—including the ambiance—has changed, he makes sure to incorporate the nostalgia that makes it such a winner for those who want to reminisce about the good ol' days of turo-turo at MilkyWay.
ADVERTISEMENT - CONTINUE READING BELOW
MilkyWay is at 900 Arnaiz Avenue, Makati City.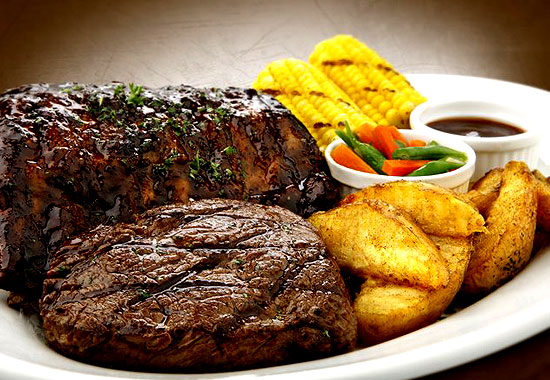 Alfredo's Steaks
Long before all these fancy-schmancy cuts of meat came along, Alfredo's was top-of-mind for celebratory feasts featuring meat. It's been around for over 50 years and nothing much has changed, even the red checkered tablecloths. While most other institutions have branched out to other outlets or brands, Alfredo's keeps to their quiet little space in Quezon City. You just can't replicate the experience.
Alfredo's Steaks is at Tomas Morato Avenue, Scout Lazcano Street, Quezon City.
Share this story with your friends!
---
Help us make Spot.ph better!
Take the short survey
Load More Stories