Carmelo's Wagyu Steaks
Garden Level, Greenbelt 5, Makati City
Contact: 625-5954, 625-5986
Open from 11 a.m. to 9 p.m. (Monday to Thursday), 11 a.m. to 10 p.m. (Friday to Saturday), and 10 a.m. to 9 p.m. (Sunday)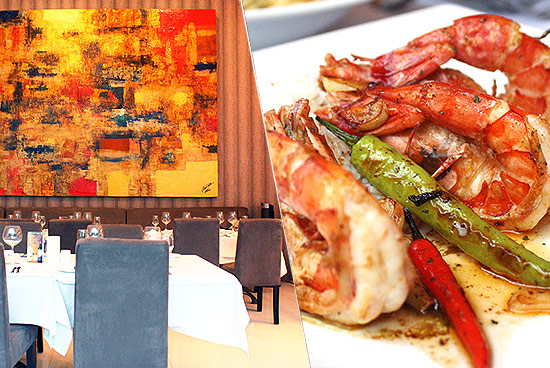 (SPOT.ph) The steaks here are a legacy. Carmelo is Carmelo Santiago, the very man behind steak standby Melo's, which has branches in Quezon City and Muntinlupa. His daughter, Cristina Santiago Rivera, is a second-generation restaurateur, and this intimate, upscale nook in Greenbelt 5 is her take on her family's brand.
ADVERTISEMENT - CONTINUE READING BELOW
If Melo's pushed Angus beef, Carmelo's is all about Wagyu. There was one time, Chef Cristina recalls, that a customer asked for her. She'd been gearing for criticism when the man, instead, handed her praise. He was Australian and he knew his meats well. When he learned that the cuts were imported from Australia-and prepared the same way he cooks steaks at home-he was dumbfounded at how much flavor the kitchen was able to bring out.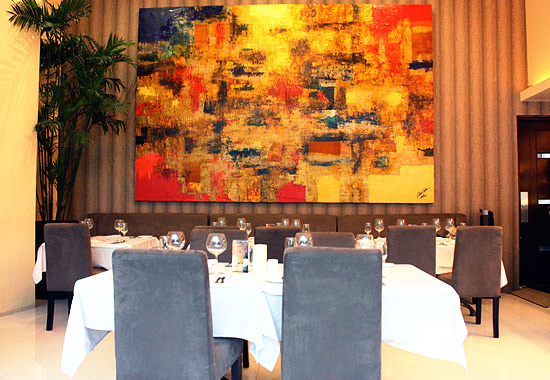 It only took a few days to convert Sweet Bella to Carmelo's.
Carmelo's offers cuts like ribeye, tenderloin, sirloin, and salpicao in either 200 or 300 grams and in various grades of Wagyu, the highest being Grade 9. What arrives doesn't look like much: it's a pristine, minimal display with a few sticks of carrots and asparagus, a neat ring of garlic mashed potatoes, and a slab of beef that's slightly paler than mouthwatering. No juices or oils drip out from underneath. There's no extra side of gravy.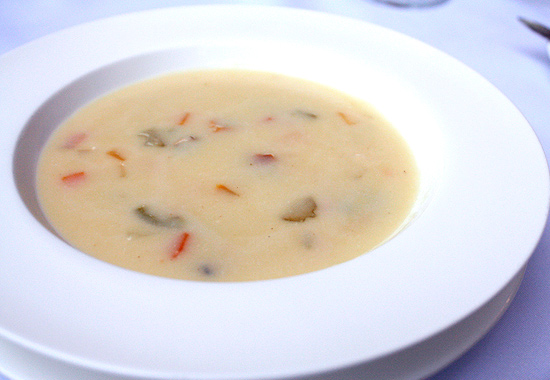 ADVERTISEMENT - CONTINUE READING BELOW
Chowder (P225)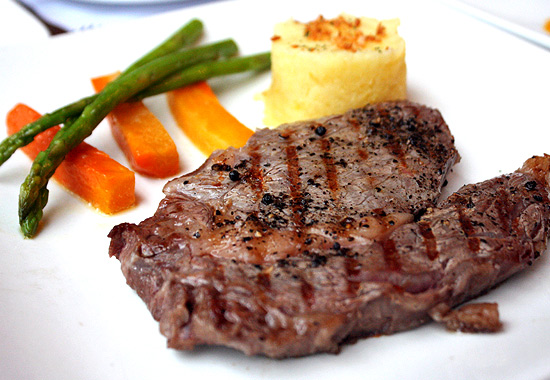 This 300-gram Wagyu ribeye costs P3,600 (Grade 8), while the 200-gram version costs P2,400. The Grade 6 runs from P1,850 to P2,795.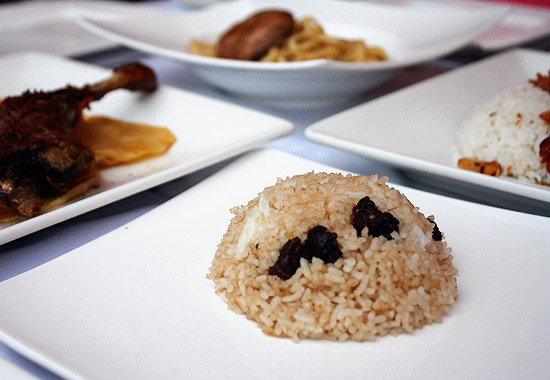 ADVERTISEMENT - CONTINUE READING BELOW
Nothing is wasted. The drippings are used to flavor rice.
They know their steaks well, and they're confident that they don't need to impress with physicality. The Grade 8 is so tender that a knife seems unnecessary. Chewing, too. Humble seasoning highlights the full impact of top-quality meat, and giving it enough time to rest before serving gets rid of unnecessary moisture. What's left is the best part: salty juiciness sponged up by the prominent laces of fat.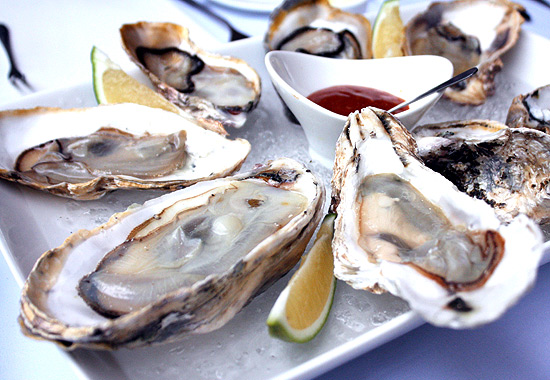 ADVERTISEMENT - CONTINUE READING BELOW
Fresh Oysters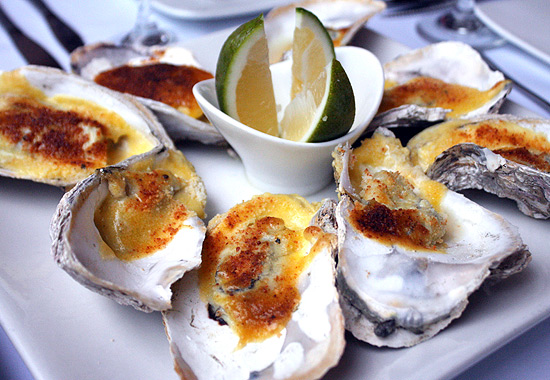 Rockefeller
The Santiagos could have just sat there and let the steak do the work, but Chef Cristina is the type who goes around tables to attend to customers. The steaks look modest, but the other dishes demand attention in different ways. Palm-sized oysters from Aklan will make jaws drop. They're offered in two versions: fresh (P365) with tomato sauce, and cheesy Rockefeller (P395), which are slightly smaller but still impressive.
ADVERTISEMENT - CONTINUE READING BELOW
It takes immense courage for other proteins to share menu space with the star steaks, but the Duck Confit (P895) is bold with flavor. It comes with yummy orange sauce and crisp skin that crunches so loudly that you can't help but notice. For its part, the Truffled Oil Pasta (P550) draws you in with the lingering aroma of truffles. Like everything else on the menu, it's very minimally seasoned, but with the few ingredients singing loudly and in perfect harmony.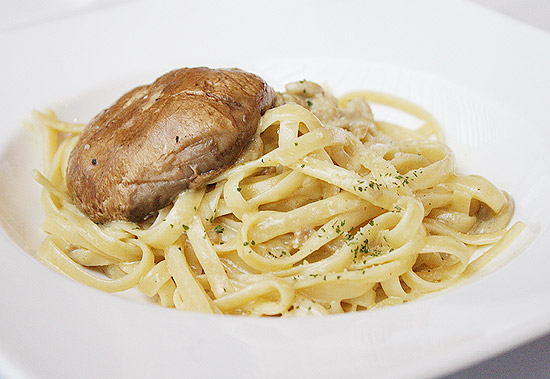 ADVERTISEMENT - CONTINUE READING BELOW
Truffle Oil Pasta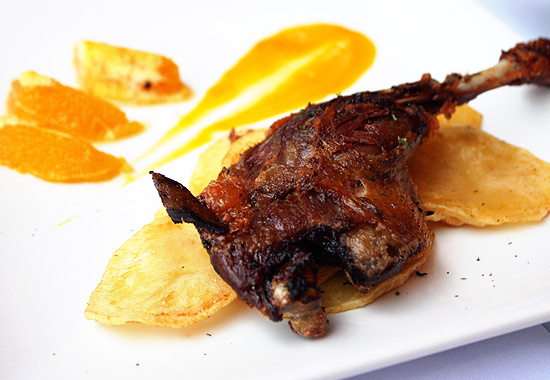 Duck Confit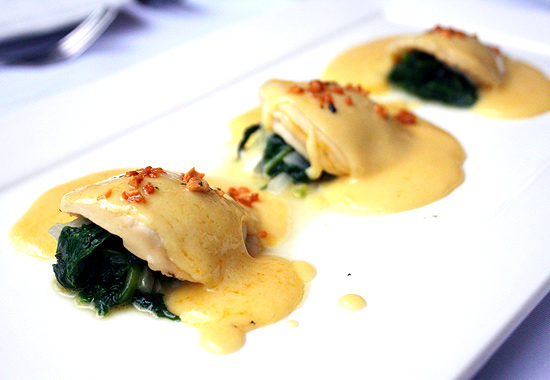 ADVERTISEMENT - CONTINUE READING BELOW
Ravioli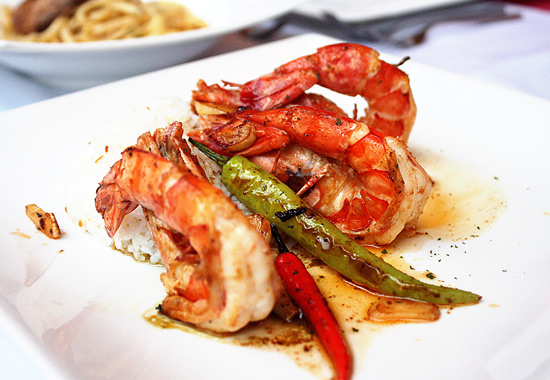 Prawns Ajillo (P895)
At this point, smaller plates like the appetizers or sides don't seem to matter at all, but the ravioli (P295), just three pieces on a plate, astonishes with a texture that's reminiscent of marshmallow. Onions, garlic, and spinach disappear into the pillowy blobs of pasta which are so soft-it cannot be emphasized enough-that it's pretty impossible to tell where the pasta ends and the butter and cheese sauce on top begins.
ADVERTISEMENT - CONTINUE READING BELOW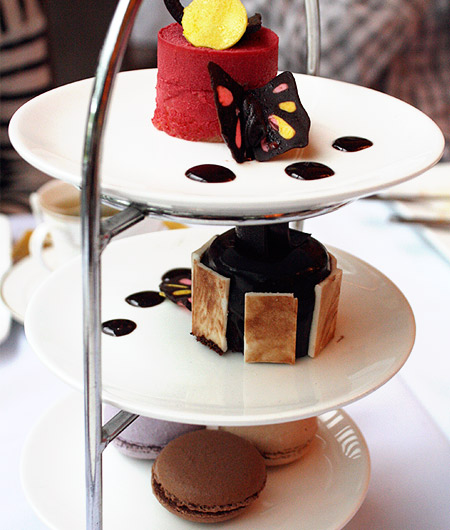 Perfect for tea time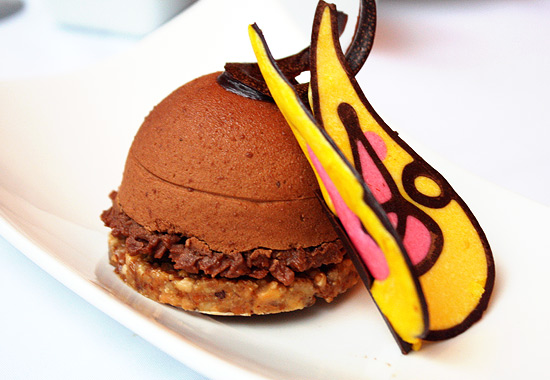 ADVERTISEMENT - CONTINUE READING BELOW
The Mi Camille is named after Cristina's sister. The hazelnuts make the profile similar to Ferrero Rocher.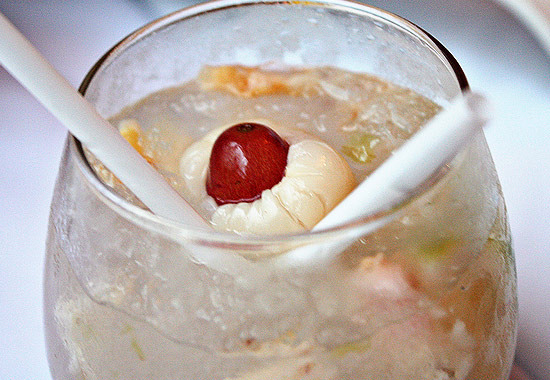 Cocktails are also available.
Chef Cristina admits that everything savory on the menu is her father's creation. Her specialty is dessert. Just a few months ago, Carmelo's was a branch of Sweet Bella, her pastry showcase that somehow wound up serving steaks on the side. There's obviously been a turnaround, but in the afternoons, it's her pastries that people look for as they settle in during the day.
ADVERTISEMENT - CONTINUE READING BELOW
It's a family set up with convenient skills. For Mr. Melo, it's steak, for Chef Cristina, it's dessert. For a hungry diner who happens to stumble across Carmelo's, it's a win-win...win-win-win situation in every way.
Share this story with your friends!
---
Help us make Spot.ph better!
Take the short survey
More Videos You Can Watch
Load More Stories